At Frothy Monkey we take coffee seriously, but we also take wine seriously.  This is initially a surprise to those who aren't familiar with the forward thinking breakfast through dinner coffeehouse concept, but in the summer of 2015 Frothy gained national recognition by Food & Wine Magazine as one of '8 Phenomenal Coffee Shops Where You Can Get Your Wine Fix'. This will be the third year of wine focused programming for their evening customers, and it includes a weekly Wine Down Wednesday, Wine Love dinners, and now Happy Hour.
"We want our wine offerings to be approachable, yet educational," says Brittney Harrison, Frothy's wine and hospitality guru. "My favorite thing about wine is that it allows you to branch out and try new things, and that is what we have in mind when we are tasting and choosing wines." 
A new year of wine at Frothy Monkey begins on Wednesday, March 2nd with the popular Wine Down Wedneday. The Downtown Franklin, 12South and Downtown Nashville locations are hosting this weekly event. As in the past we will have 3 pours of wine and snacks for $15 every Wednesday 5-7pm.  This year we will also be offering a beer flight for those who would rather sip a brew. $15 for 6 beer tasters and snacks. frothymonkey.com/wdw
Wine Love Dinners are scheduled for April 21 + 22, June 23 + 24, September 15 + 16, and November 17 + 18. The five-course dinners typically take place 6pm – 9pm on Thursday nights at our Franklin location and Friday nights at our DWTN Nashville / Avenue of the Arts location. They are a collaboration between Chef Chase Ingalls, Head Baker Jen Mello, and our wine partners. Tickets are $60++ and will be made available at frothymonkey.com/winebeerlove
Happy hour is a new addition to Frothy Monkey at our Downtown Nashville location. Select beers and wine are 2 for 1, Monday through Friday 4pm – 6pm. frothymonkey.com/happyhour
Wine Down Wednesday and Happy Hour both lead into Frothy Monkey's dinner hours which start at 5pm – close. Visit frothymonkey.com/menu for dinner selections. Follow @frothymonkey on Instagram and Twitter for daily dinner specials, Wine Down Wednesday detail and all of the latest news and happenings.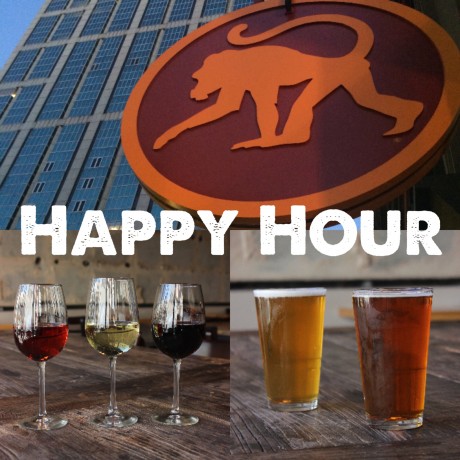 About Frothy Monkey
Frothy Monkey has been a staple in the Nashville community since 2004. The chef driven menu offers breakfast, brunch every day, kids menu, lunch + dinner with expanded beverage offerings including coffeehouse standards as well as craft beer, wine + cocktails. They deliver quality, creativity, and approachability in everything served. Locations include 12th Avenue South, 8th Avenue South at Grimey's Too, and 5th Avenue North in Nashville, TN as well as in Downtown Franklin, TN. Frothy Monkey Roasting Company is located at 613 Ewing Ave in Nashville. BAKERY by frothy monkey is in East Nashville.  twitter + instagram: @frothymonkey  facebook: fb.com/frothymonkey