Introducing our Bread CSA!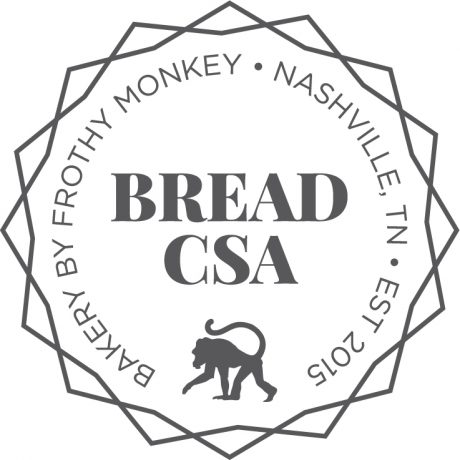 There is nothing better than digging into fresh loaf of bread! Join our bread CSA to reserve yours today to pick up at Frothy East. We bake our bread daily here in Nashville and deliver it fresh.
Simply prepay for bread for a predetermined amount of time and you are guaranteed your favorite bread will be waiting for you to pick up weekly on the day of your choice. The CSA program also offers loaves not typically available for retail such as challah, gf*, and specialty seasonal sourdough.
12 Week subscriptions enjoy a 10% discount and 26 week subscriptions enjoy a 20% discount off of the regular retail price!
Available products include:
Sourdough, Multigrain, Honey White, Rye, GF* Bread, Plain, Wheat, and Everything Bagels, Demi Baguette, Challah (Available on Fridays only), and Baker's Choice Rotating Specialty Sourdough (Available on Saturdays only)
How to order:
– Using the form below, choose a 12 week or 26 week subscription.
– Select the items you would like each week by checking the boxes next to each one.
– Indicate the desired quantity for each item.
– Choose your weekly pick up day and subscription start date. (The first available pickup day is 11/4)
– Complete the form and enter your payment information & click submit!
Where to pick up:
Pick up your order each week on your designated day from Frothy East (1701 Fatherland St, Nashville, TN 37206)
---