Cakes in a Time Crunch
Don't have a lot of time to prepare for your event? Our online cake store is for customers in a pinch. Our cake options can be ready for pick up in 3-5 days and offer the same layers of #frothylove that you would in our custom orders. Treat your loved ones to our lusciously creamy buttercream (made with real butter!), cakes made from scratch, and thoughtful decorations to suit your flavor of choice.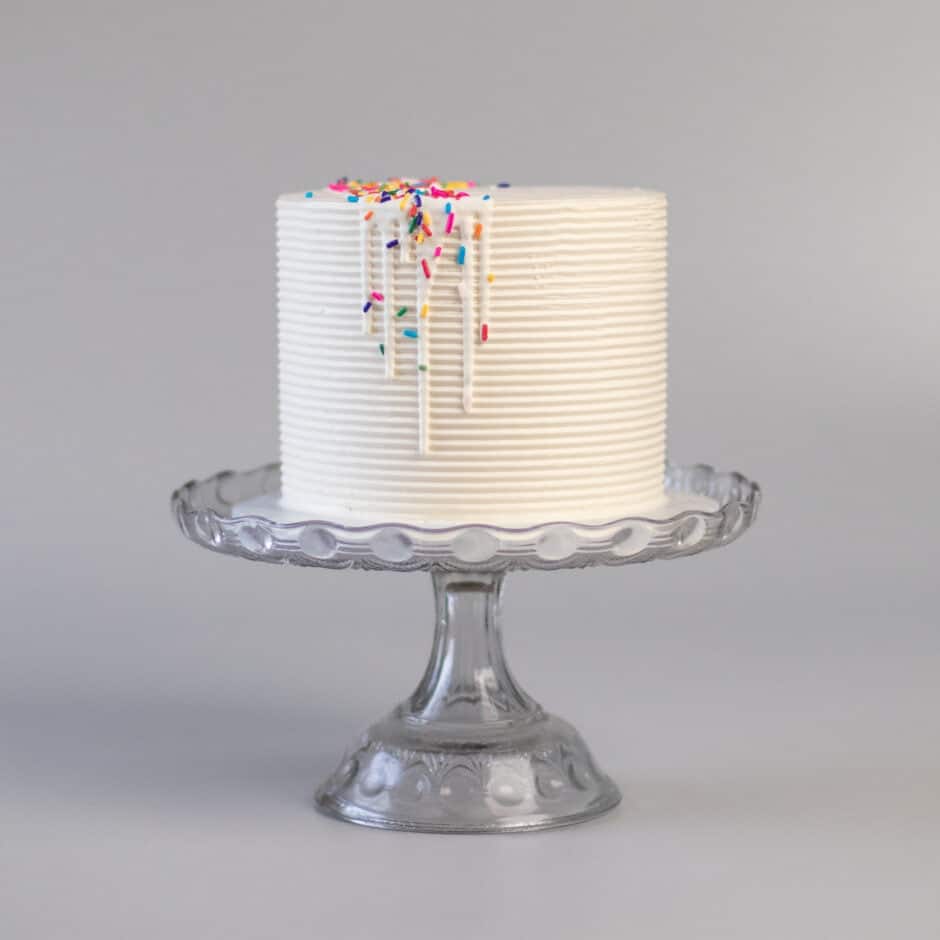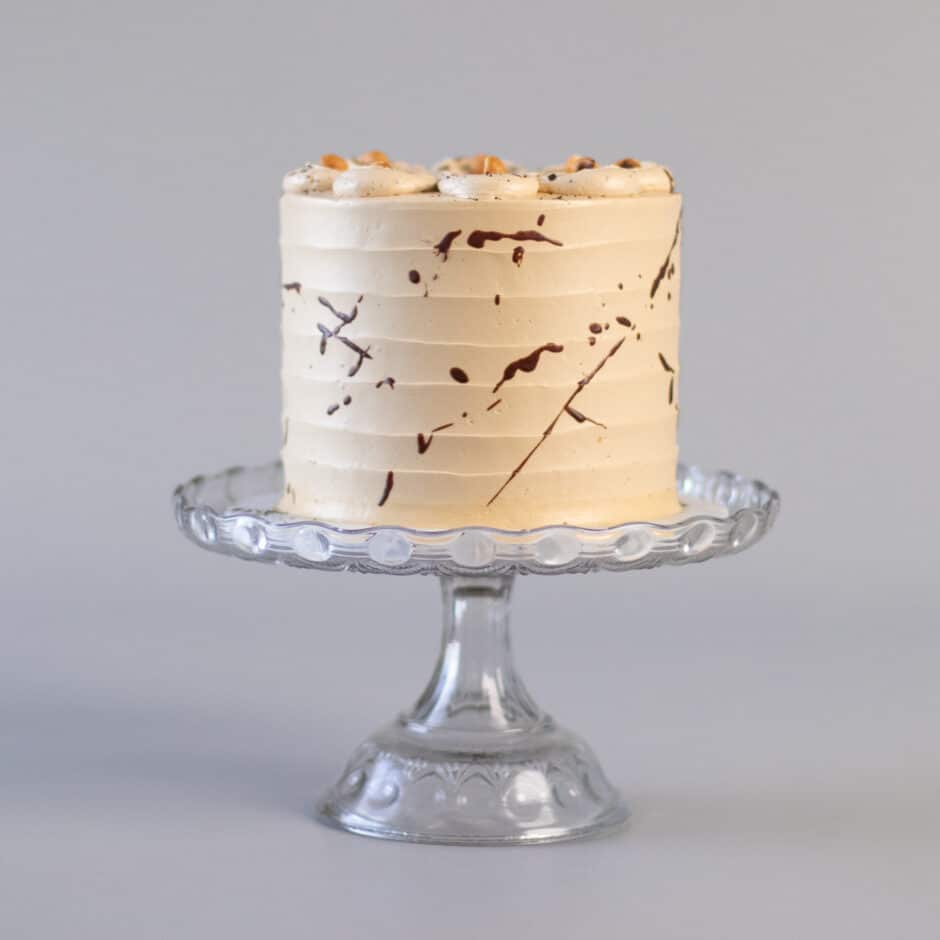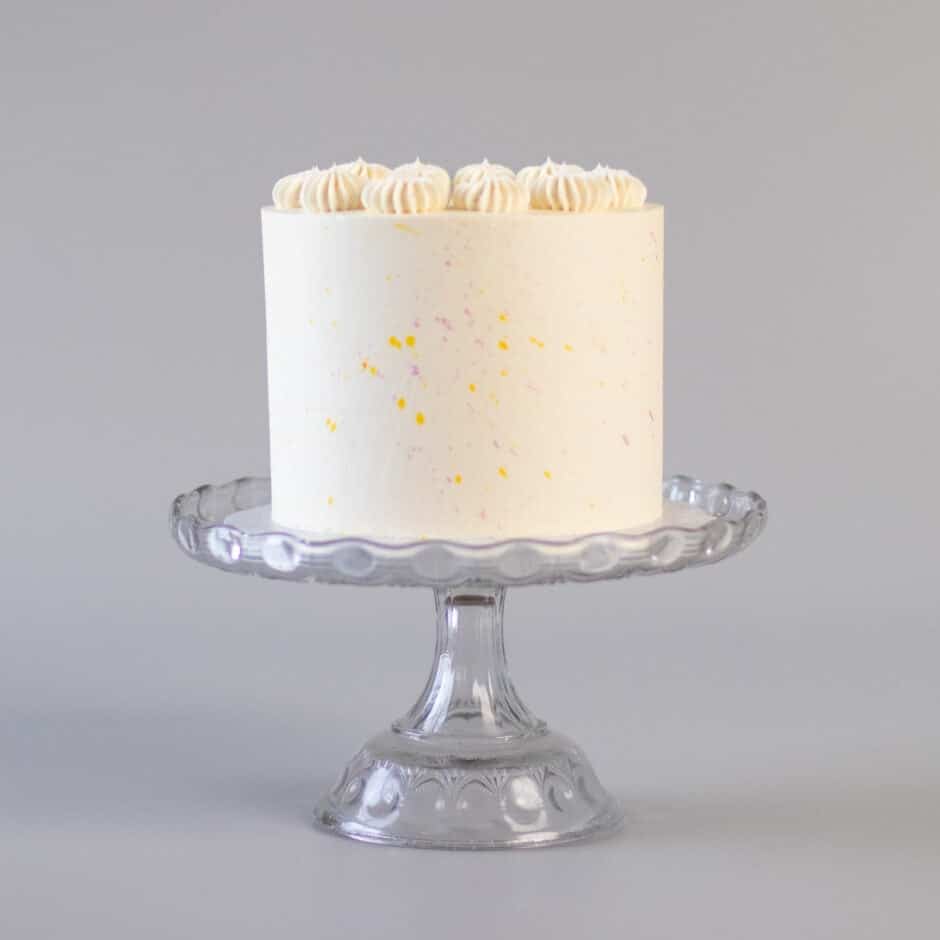 Cake Store Staples
Ranging from fruity and fresh to sensual and smooth, there's a flavor for every palate. In the cake store you can purchase four layer 6" and 8" round cakes which serve 12-24 guests.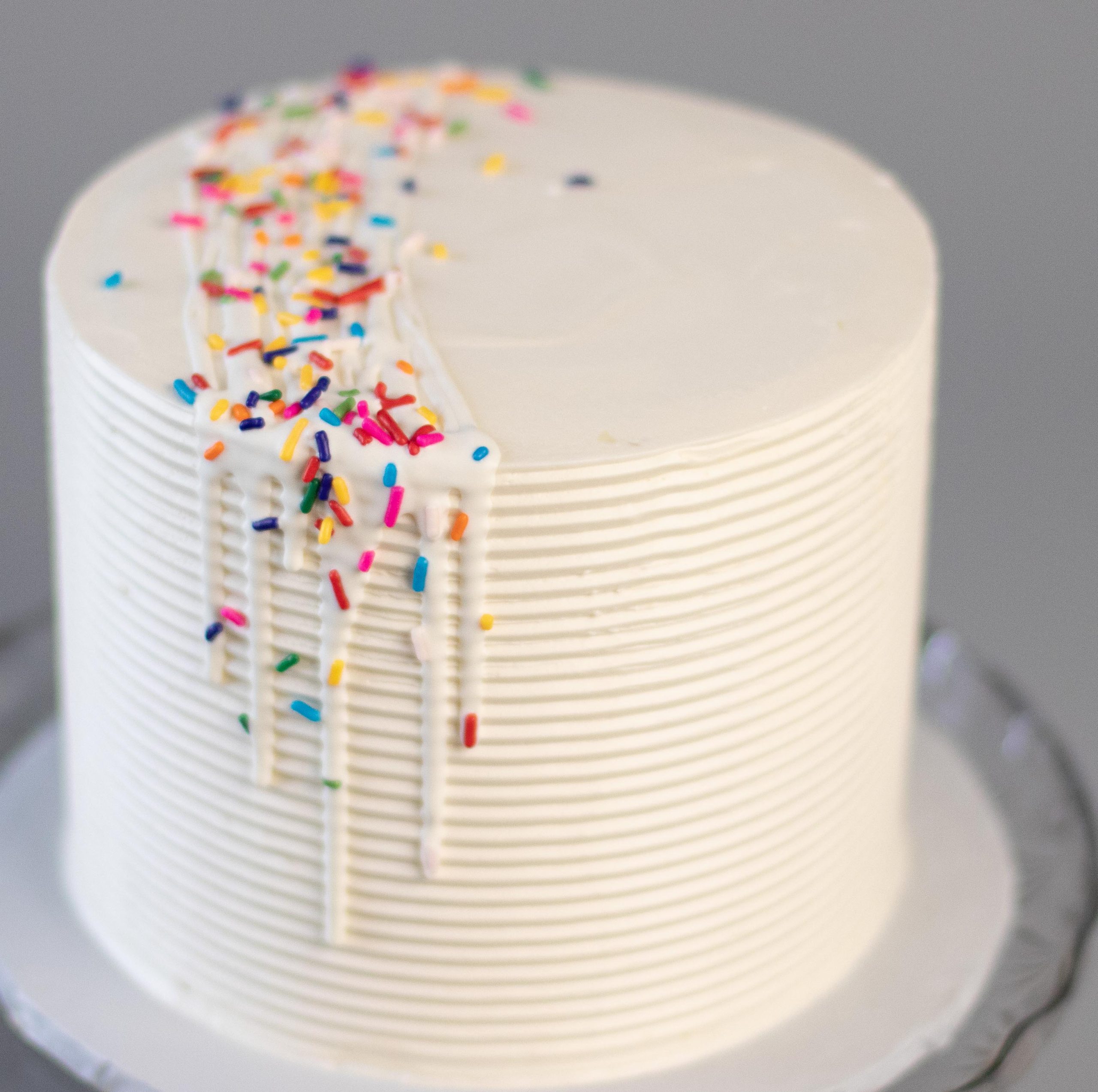 It's Your Birthday…Cake!
Can't go wrong with a classic. Enjoy OG birthday party vibes with this vanilla funfetti cake. Between three colorful tiers we layer vanilla pastry cream and vanilla buttercream. The exterior vanilla buttercream frosting is topped with white chocolate drip and funfetti sprinkles.
Frothy Love Cake
This cake is an ode to our love for all things coffee and chocolate! The Frothy Love cake is built with 3 layers of chocolate cake, layered with hazelnut paste and a center layer of dark chocolate ganache. The espresso buttercream exterior frosting is topped with chocolate ganache splatter & toasted hazelnut halves.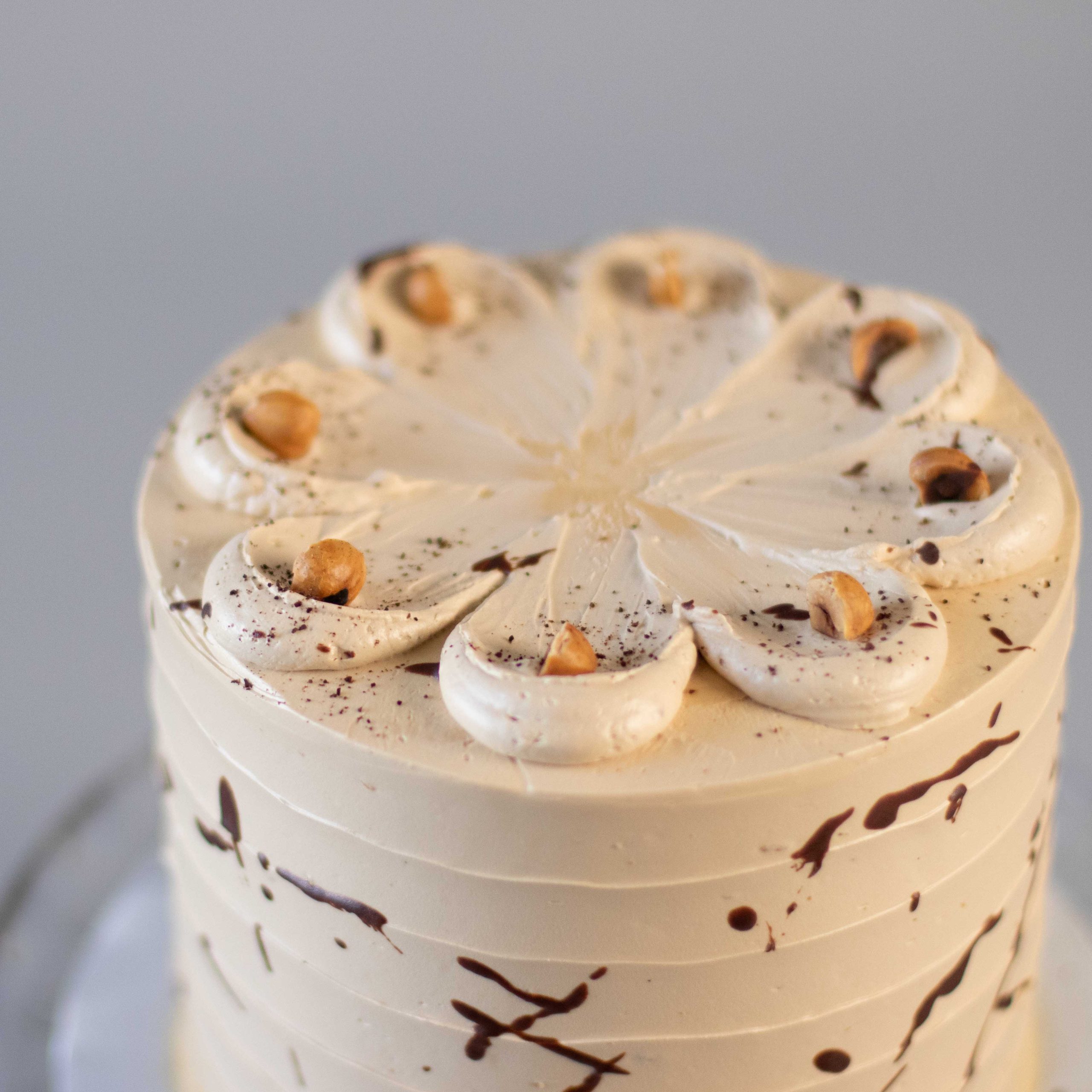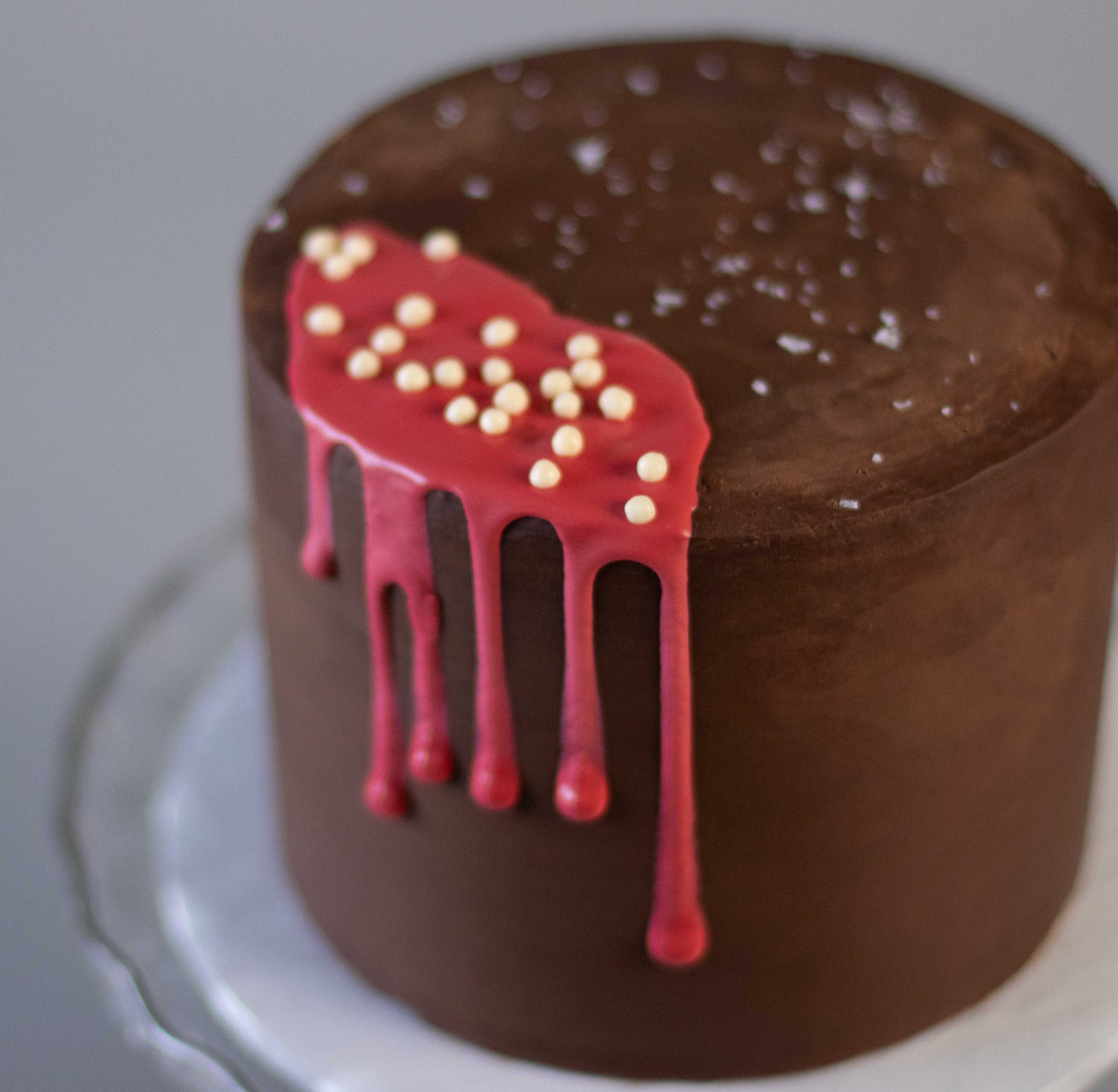 Raspberry Truffle Shuffle Cake
"Heyyy you guyyyyys!" This chocolate and raspberry combo is a treasure! This decadent chocolate cake is filled with two layers of raspberry preserves and a center layer of dark chocolate ganache. It is frosted with a thin layer of chocolate buttercream, coated in dark chocolate ganache, then topped with raspberry drip and sea salt.
When Life Hands You Lemons Cake
This lemon cake is light and luxurious and bursting with flavor! With bright pops of citrus and fruit, this cake would be perfect for an outdoor party or afternoon tea. This cake is frosted with cream cheese buttercream and filled with layers of lemon curd and center layer of strawberry preserves. We keep this one fun and funky with a yellow and pink splatter pattern finish.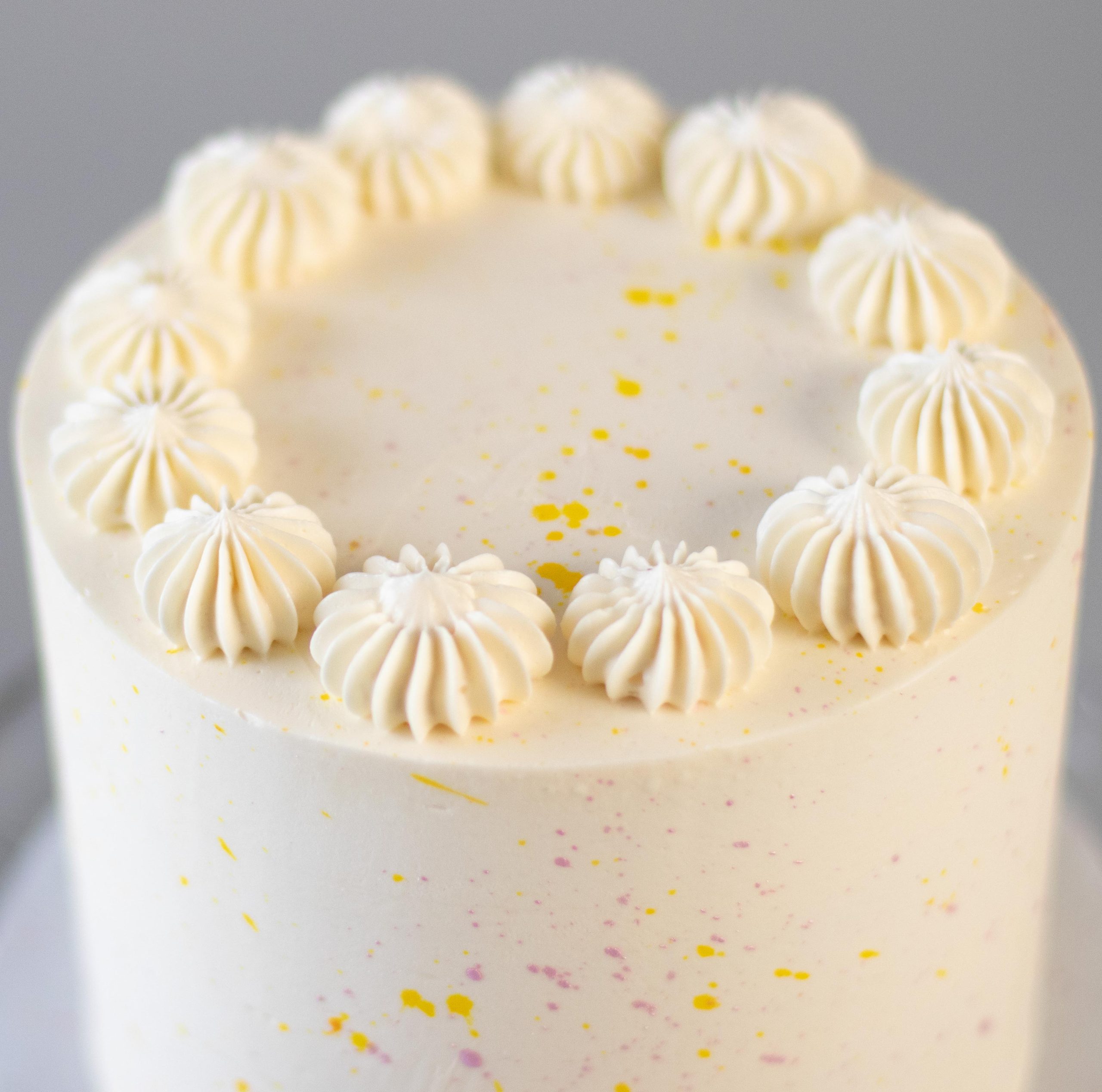 Custom Cake Options
Not seeing what you would like? We're always open to custom orders! Complete a custom cake order form to tell us all about your vision. If you can dream it, we can bake it! Our expert cake artist can create anything from a classic birthday cake to a realistic replica that will have you saying, "Is that really cake!?".
Visit our Custom Cakes Page to fill out your custom cake request and get more details on our wide variety of options. View photos of past customer cakes below and see how our cakes can make your event a little sweeter!
Our Approach to Custom Cakes
We take pride in our designs and are always looking for ways to push the boundaries of the ordinary. Bring your inspiration into a consultation or tasting and we can guide you through the process of building your perfect work of art. Custom cakes will need varying amounts of time to produce, so we encourage you to reach out as soon as you can!
Let's work together to set up a phone call or an in person meeting for larger pieces. Bring your Inspiration photos, thematic elements, or mood boards to help us style your cake. We understand that custom cakes are an important piece of any occasion's theme and want to have everyone – especially you – completely in love with your purchase.