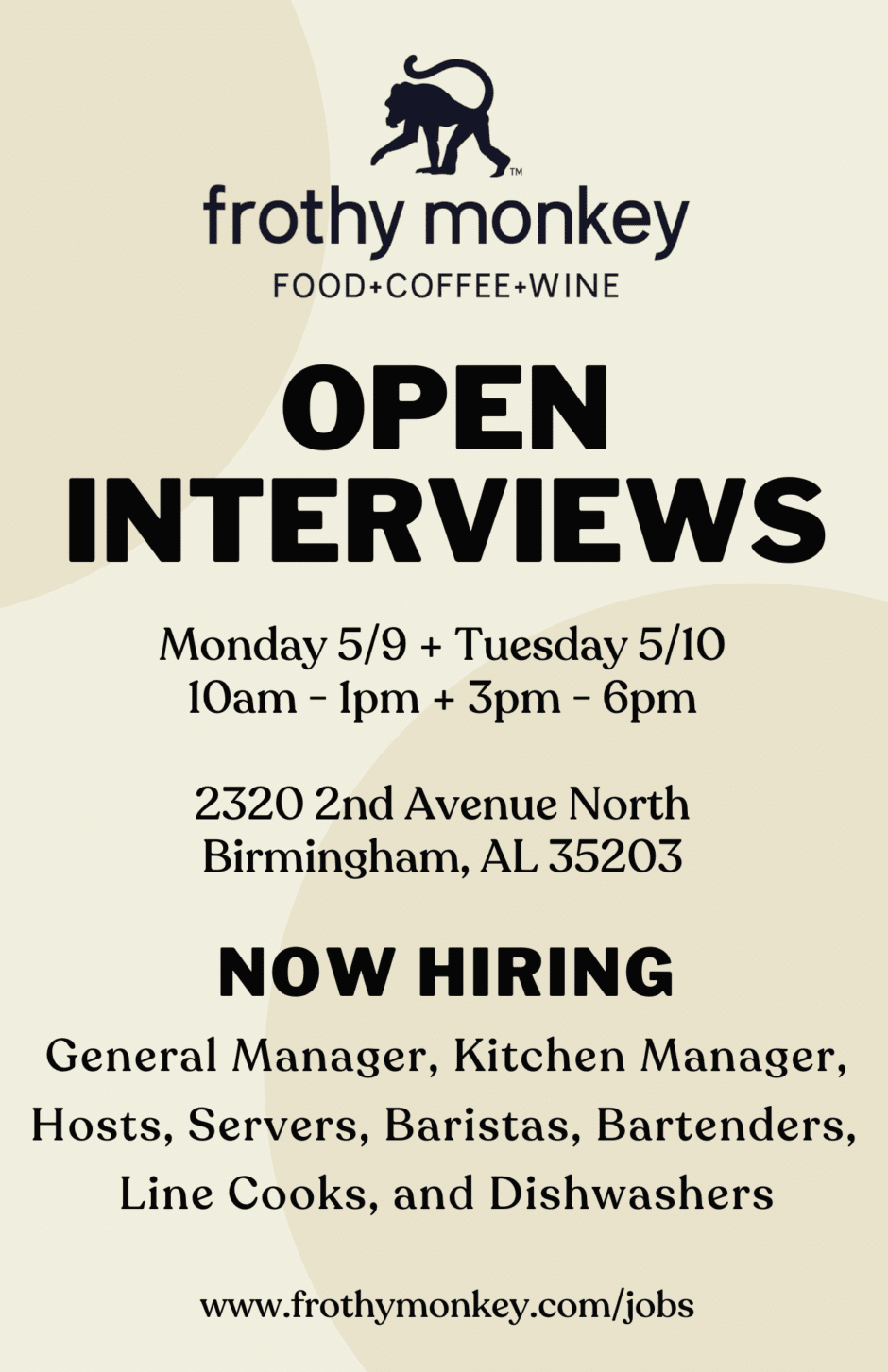 We'll be hosting open interviews for all positions including, General Manager, Kitchen Manager, hosts, servers, baristas, bartenders, line cooks, and dishwashers.
Interviews will be held Monday, 5/9 and Tuesday, 5/10 from 10am to 1pm, and 3pm to 6pm at the site of our newest location (2320 2nd Avenue North, Birmingham, AL 35203).
Visit frothymonkey.com/jobs to apply for all available positions if you are unable to make it.