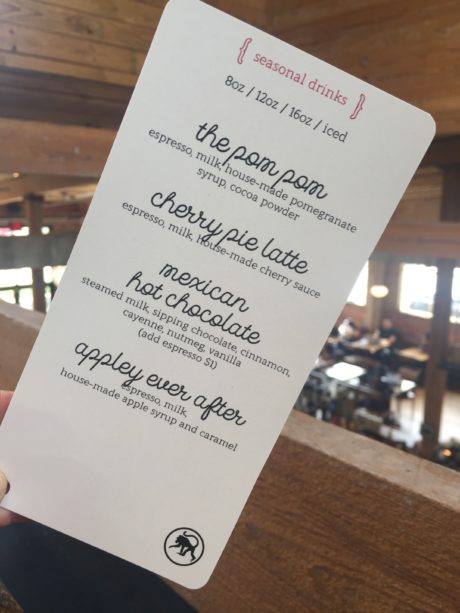 Changing leaves and crisp Fall air? Bring it on! Our staff has worked on some awesome drinks that will have you feeling like sweater weather in no time!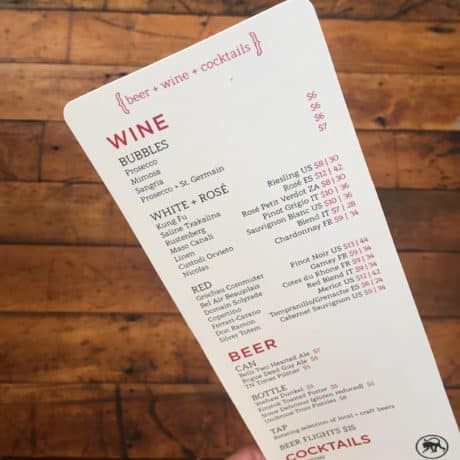 Not only does our staff love creating fun seasonal espresso drinks for you, they also love wine education so that they can help you pair an old favorite with something tasty from our dinner menu or find a delicious new favorite! Not sure where to start? Check out what they had to say about some of their faves below!
Cotes du Rhone
Maddie – Nations
I like this one because it's an easy-drinking, light-bodied red that's perfect for a warm Fall!
Ali – Nations
This wine is my favorite because as soon as I tasted it my palate lit up.
Linen Sauvignon Blanc
Melissa + Elisa – Downtown Nashville
We like this one because it's perfect for girl time on the patio.
Katie – Chattanooga
This wine is my favorite because it's good with food, but it's also great by itself.
Josiah – Chattanooga
I like that this one is citrusy, but not super sweet. It's light bodied and I really like the grapefruit notes!
Txakalina Rosé
Elizabeth – Nations
This one is refreshing and crisp. I like it because it reminds me of honeycrisp apples and home (Michigan)!
Alex – Downtown Nashville
I like it because it's easy drinking but with a full flavor and fun effervescence!
Commuter Pinot Noir
Hannah – Downtown Nashville
It's eclectic and juicy!
Dylan – Chattanooga
My favorite thing is how easy it is to drink. The tannic structure is light and it tastes very Fall to me.
Kung Fu Riesling
Michala – Downtown Nashville
This was my favorite white; it's a great starter wine for someone who needs a little sweetness. Very light and approachable.
Nicolas Chardonnay
Jacob – Downtown Nashville
I like the Chardonnay because it's super versatile and can go with anything. It finishes out smooth, leaving me just enough to enjoy!
Ferrari-Carano Merlot
Wilson – Nations
Try this one, because team Merlot is making a comeback.
Don Ramon Tempranillo/Grenache
Amy – Chattanooga
This wine is going to be perfect for Winter. It's reminiscent of pine and spice—it's delish!
Beaujolais
Ellie – Nations
I like this one because it's a little more hearty than a Pinot Noir and is perfect for cool, Fall weather.