The buzz has been building and we hope you're ready, because Frothy Monkey is open in Downtown Birmingham, Alabama! 
Take a stroll down 2nd Ave to see the renovated space and enjoy a coffee, meal, or cocktail with us. Our all-day cafe is your new favorite spot for breakfast, brunch, dinner, coffee dates, and happy hour. Just wait until you see the back patio!
Pardon our hours while we hire and train!
Our current hours are
Wed – Fri 7a – 9p
Sat – Sun 7a – 3p
Mon – Tues Closed
Future hours will be
Mon – Sun 7a – 9p
About Frothy Monkey Birmingham
Caretakers of the Space
We are so grateful to be a part of the Birmingham community. We recognize the familiarity many residents have with this storefront from its long run as The Urban Standard, so it was important to us to preserve certain design and structural elements. Our goal with this space, and all of Frothy's cafes, is to preserve the character of the building while creating meaningful spaces and new experiences for the communities we serve.
"We were given the gift of this building with so much character.", says Brittany Russler, Director of Hospitality at Frothy Monkey. "We have to recognize so many guests of the previous business, Urban Standard, know this space, and have wonderful memories here. There's comfort in maintaining some familiar pieces of that history for local guests."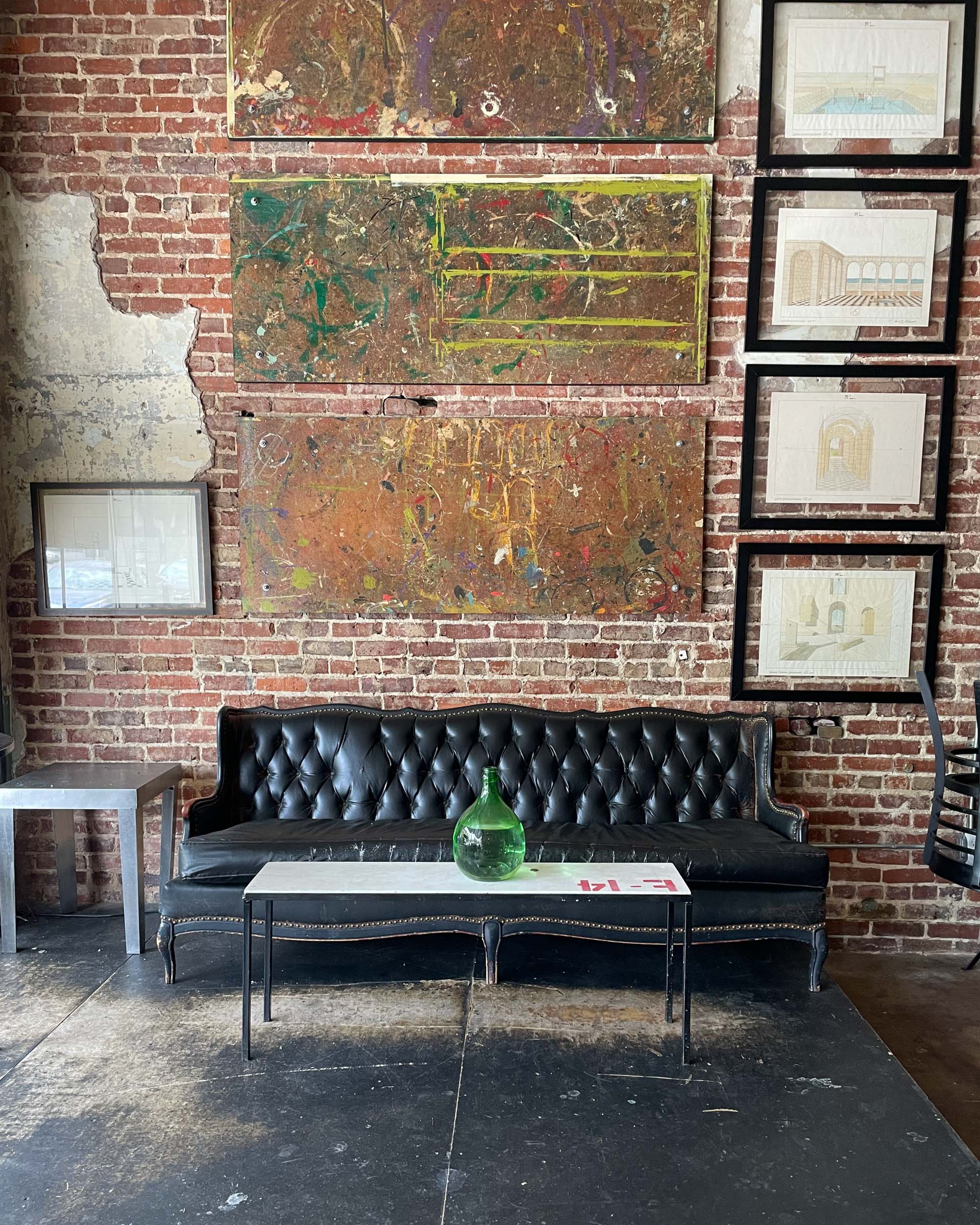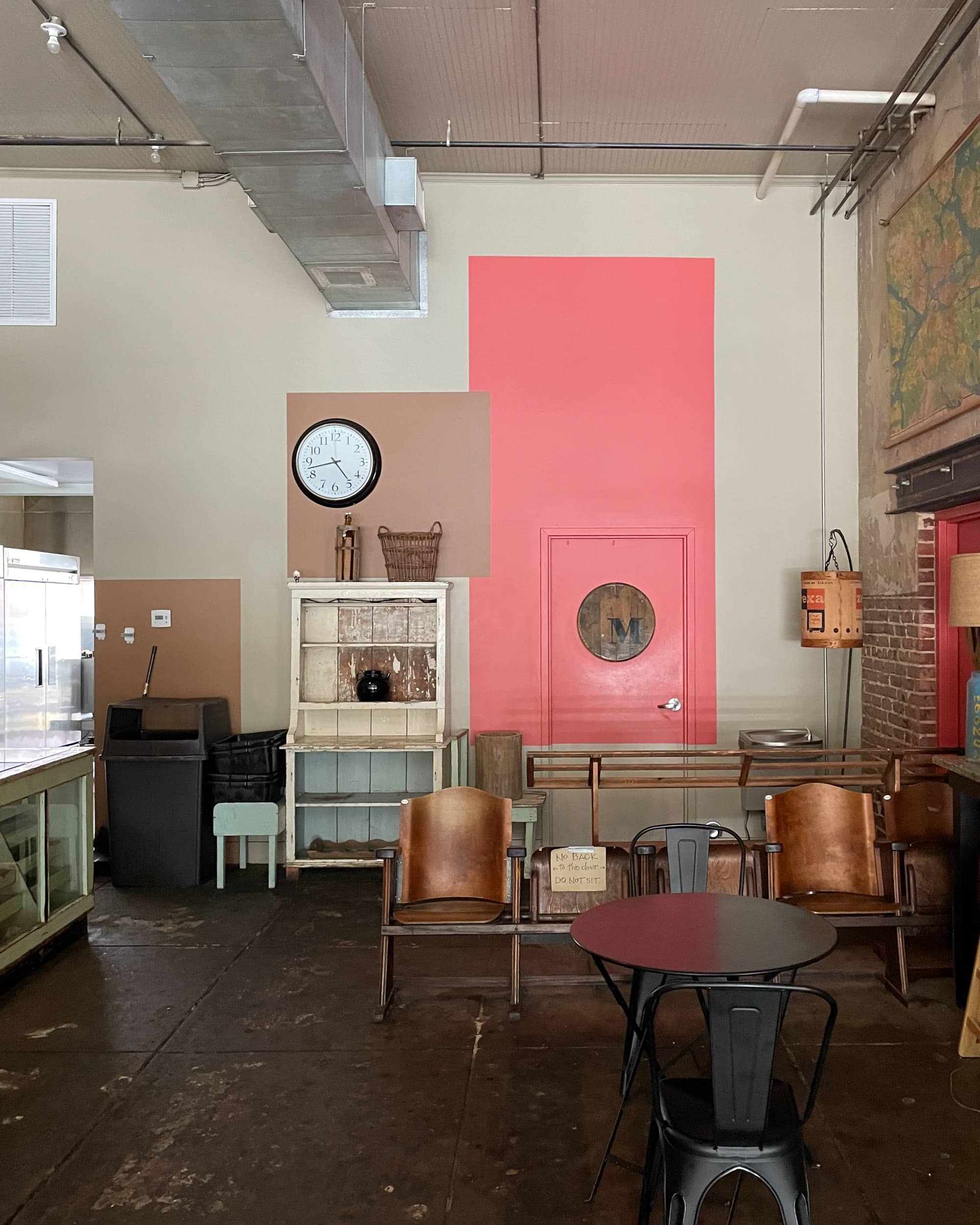 Intentional + Inclusive
Frothy Monkey is intentional with the spaces that we create for our guests beyond paint and wallpaper. It matters where outlets are placed for remote work and where we have larger tables for family meals. It matters where you're seated for a date night. It matters when guests visit Frothy Monkey and they know there is a place for them, no matter the reason.
In our all-day cafe, you'll find a different level of service. We offer table service to everyone to connect with guests and provide the best possible experience. Whether you're here for 10 minutes, or two hours – we're here to make your day a little brighter. 
The Patio
We've expanded seating options to include a new 1,400 sq ft semi-covered outdoor patio. It is perfect for happy hour, a sunny brunch, or romantic dinner. There are a multitude of seating options like the work bar, adirondack chairs for post-work hangouts and cozy corners for catching up. Outdoor heaters and fans will help manage changing seasons, too!
Stir Up Something Fun
We hope you notice another new addition to the space – our fun and funky bar! Located at the back of the main 'lobby' area, you'll see a fun play on vintage themes with milk glass fixtures and multiple patterns and textures in the tile and wallpaper. We cannot wait to serve up your favorite libations, but we are still waiting for our liquor license. Stay up to date on the status of our license by following us on Instagram @frothymonkey. 
Your Weekly Wind Down
Need something to look forward to during the week? Maybe an excuse to come see us again? After our grand opening and liquor license approval (coming soon!), enjoy a multitude of events at Frothy Monkey Birmingham like Wine Down Wednesday, Happy Hour, ½ Off Wine on Fridays.