It's #NationalCoffeeDay and we're celebrating with new fall flavors! 
This fall in addition to Signature Coffeehouse drinks like the Havana latte, Golden Monkey, and Rosemary Honey lattes, we are featuring new drinks from our 2020 Fall Barista competition. The winner was chosen by our Instagram followers and the drinks from both the winner and the runner up will be available at all Frothy locations starting *today* 9/29.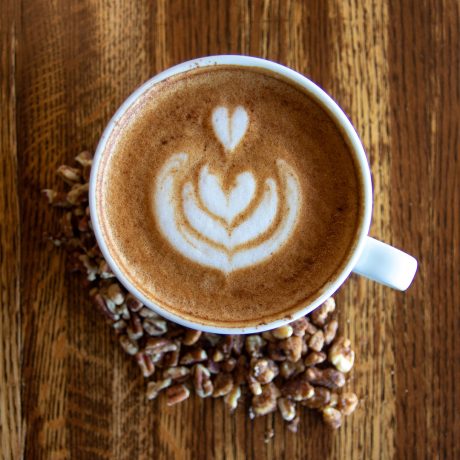 Winner: 
Spice Spice Baby
This latte combines the warm, rich flavors of brown sugar, pecans, walnuts, and of course cinnamon. Created by @savanna.garcia (barista at our Chattanooga location).
Runner up: 
Sweet Harvest
This latte features a house-made sauce made with dark caramel and real pumpkin, topped with pumpkin spice. Created by Jacob Martin (barista at our Nations location).
#frothylove #itsfallyall
*Introducing* Cold Brew Blend + Home Brewing Guide + Coffee Maker
Cold Brew Blend is a smooth, crisp blend of Guatemala + Ethiopia coffees, designed with cold brewing in mind, but versatile enough for any brew method! Available online now and will be available at Frothy cafes next week (in-store or for curbside pickup). 
Love Frothy Cold Brew and want to brew it at home? We tested a whole lot of Cold Brewing methods for home and fell in love with this Compact Cold Brew Coffee Maker because it makes the perfect portion of concentrate without having to buy filters, and it fits perfectly into your fridge. 
Order a bag of Frothy Cold Brew coffee and coffee maker on our website. Then, check out the brew guide! 
PROMO CODES: COLDBREW ($5 flat rate shipping on Cold Brew Blend) or SHIP45 (Free shipping for orders over $45)

Sign up for online coffee deals and exclusive coffees directly from our roastery!
We will be launching a *free* coffee perks program soon featuring online coffee deals and exclusive coffees via email and/or text directly from our roastery. Sign up here to receive an alert and a special offer when the program launches.