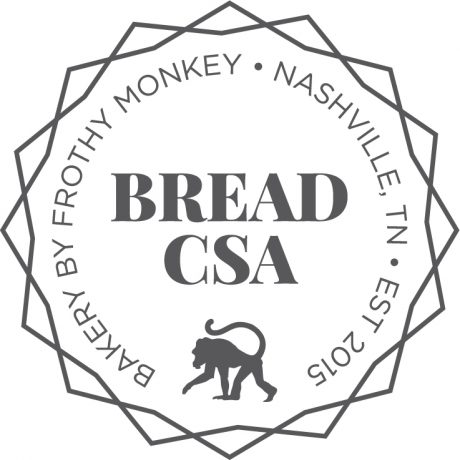 There is nothing better than digging into a fresh loaf of bread! Join our bread CSA to reserve yours today to pick up at Frothy East. We bake our bread daily here in Nashville and deliver it fresh.
Simply prepay for bread for a predetermined amount of time and you are guaranteed your favorite bread will be waiting for you to pick up weekly on the day of your choice. The CSA program also offers loaves not typically available for retail such as challah, gf*, and specialty seasonal sourdough.
12-week subscriptions enjoy a 10% discount and 26 week subscriptions enjoy a 20% discount off of the regular retail price!
Visit our subscription page for more details and to sign up.