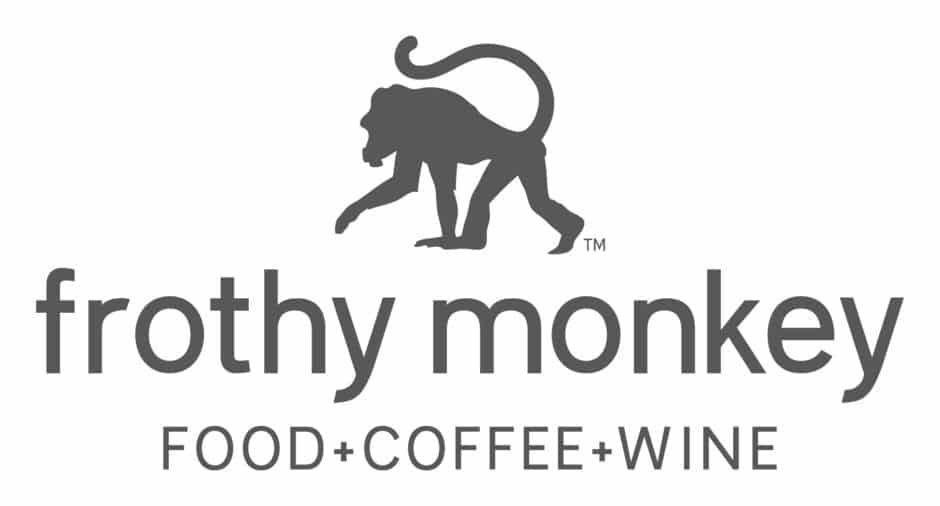 Frothy Monkey
is hiring a full time Communications Coordinator to execute company communication internally and externally.
Responsibilities will include managing the company editorial and promotional calendar, writing copy and creating simple graphics, as well as supporting the overall company communications strategy. *This is not a social media position.* We are looking for someone with excellent written communication skills who is passionate about coffee culture, hospitality, and spreading Frothy love.
The ideal candidate would have 3+ years of professional experience, a degree in communications or comparable experience with a history of writing compelling copy to promote products and services in specialty coffee, artisan baked goods, and restaurants. This person must also be detail oriented and extremely organized. Some experience in public relations or SEO is a plus but not required.
We are looking for a people person who is warm, creative, flexible, a team player, and exudes kindness as well as a desire to make others feel welcome and comfortable. They will be part of a team of passionate folks and work closely with owners and management as well as the restaurant staff.
We believe that innovation and collaboration require time together in person with the ability to also work as a team virtually. This is a full time position based in Nashville, TN at our offices located in our roastery building. Must be willing to travel occasionally to locations outside of Nashville including Chattanooga, Knoxville, Birmingham, Franklin, and others to come in the future.
Day to day responsibilities:
Write content for website (including blog) with a focus on SEO

Write and send newsletter emails

Write digital ad copy including some social media posts

Manage media lists

Manage editorial / promo calendar

Manage online listings (Yelp, Google, etc.) for accuracy and consistency

Keep radio reads up to date and relevant

Some photo editing and creation of graphics

Occasional event oversight (i.e. opening parties, product launches)

Occasional event attendance with marketing team (i.e. Porter Flea, Pride Festival)

Liaise with media and strategic partners

Support the company communications strategy

Assist Head of Marketing in honing brand story
Technical skills:
Google docs, WordPress, Emma/Mail Chimp, GoGo Guest

Communication through Gmail, Slack
Compensation:
Salary $45,000 – $55,000 annually based on experience plus benefits
Within 90 days of hire, all full-time employees are eligible for PTO, competitive health, dental, vision and HSA benefits as well as life insurance, short term and long term disability, and a company EAP program.
Our core values are the fundamental beliefs of our organization.
They are quality, relationships, warmth, grit, growth + development, and execution. These guiding principles dictate our behavior, support our vision, and shape our culture.
Frothy Monkey is an equal opportunity employer and offers an inclusive workplace.
Our team members have the opportunity to grow professionally, and contribute to a growing company. 
A note about COVID protocols
At Frothy we take the safety of our staff and guests very seriously. We follow the guidance of the CDC as well as local health industry experts. We are monitoring the situation closely and adjusting policy accordingly including thoughtfully spaced work spaces and masking. All employee vaccination documentation will be kept securely on file in their personal Paycor account. 
About Frothy Monkey
Frothy Monkey is an independently owned all day cafe, specialty coffee roaster, and wholesale bakery with cafes in Nashville, Franklin, and Chattanooga Tennessee. Frothy serves breakfast and brunch every day until 5pm, lunch, and dinner with beverage offerings including coffee as well as craft beer, wine + cocktails. Food and drinks are made from scratch using original recipes and thoughtfully-sourced ingredients from regional farmers and producers whenever possible.
Frothy Monkey has been voted 'Best Coffeehouse' and 'Best Service' in the Nashville Scene Best of Nashville Awards. Find more information about Awards + Other Proud Moments here or by visiting frothymonkey.com/awards.