Slip & Slide Summer Blend
The Taste of Summer!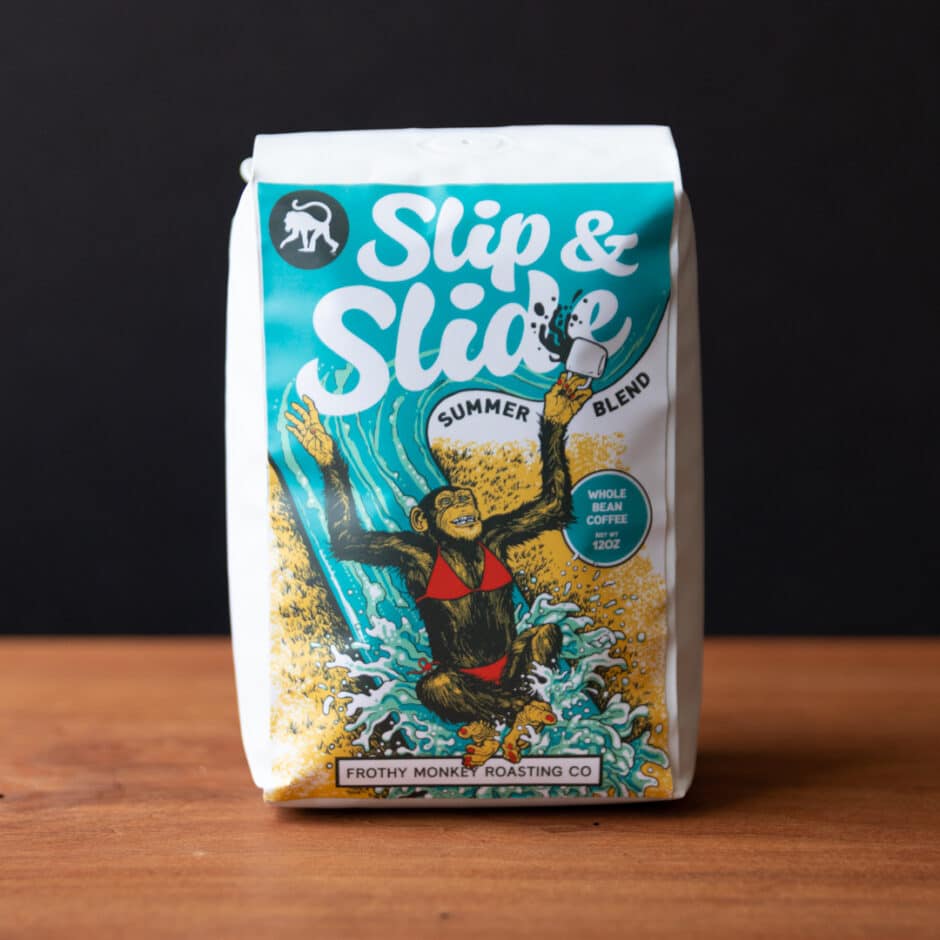 We're thrilled to introduce our new summer sensation, Slip & Slide Summer Blend! While focused on creating a taste profile that was "juicy & refreshing", we crafted this blend from two different Ethiopian coffees: a fruity naturally processed Sidama Ardi, along with a bright washed Limu Gera. The result is an invigorating hot cup of coffee for your clear summer mornings, but it's also a crisp, cool treat when you splash it over ice during sunny fun-filled days in the backyard. With sweet melon and smooth white tea notes throughout, along with a blueberry and citrus punch, it's a thirst-quenching and delightful brew!
Slide on in, for a limited time!
$19 / 12oz Whole Bean Coffee
$5 flat rate shipping is available and orders over $45 ship free
---
The team at Frothy Monkey Roasting Co will never pass up a good time! We built a giant slip and slide to celebrate the release of our newest summer blend. Enjoy this promo video for Slip & Slide Summer Blend!
---
Slip & Slide Summer Playlist
We're not just supplying you with the Taste of Summer, we're also giving you the tunes to go with it! Stay cool, y'all!
---
Frothy Monkey Brew Guides
Slip & Slide Summer Blend tastes delicious brewed hot OR cold! Try it for yourself using one of Frothy Monkey's brew guides here.