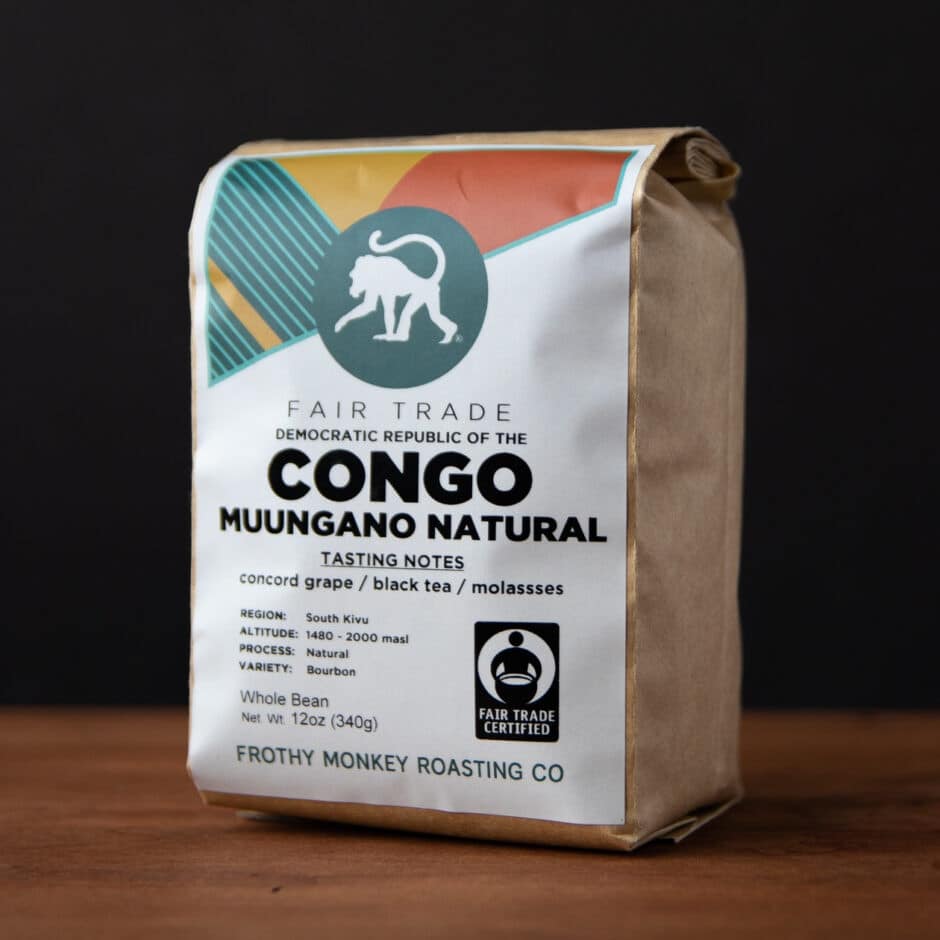 We've been fortunate to feature coffees from the Muungano cooperative for several years now, and this one's a new take on our old favorite! The natural process adds dark fruits and a mild boozy finish to the other classic Congo notes, making this a rich, rounded cup. We taste deep fruity notes of Concord grapes and plum, with a hearty essence of strong black tea and the sweetness of molasses. It's such a treat for us to present this unique, exceptional coffee from one of favorite cooperatives in the world!
This is our seventh year offering a lot from the Muungano Cooperative and it has become an annual favorite. We were even more excited when we were offered a naturally processed version and it presented a wonderful, deep cheery fruitiness on the cupping table.
Since 2009, the Muungano cooperative has promoted equality for their farmers and quality for their coffee. Muungano is the Swahili word for "togetherness" and the Muungano cooperative lives up to their name. Consisting of 4,400 smallholder members, nearly half of whom are women, the cooperative brings women and men from all different ethnic backgrounds together to produce delightful coffee in a country that is relatively new to specialty coffee.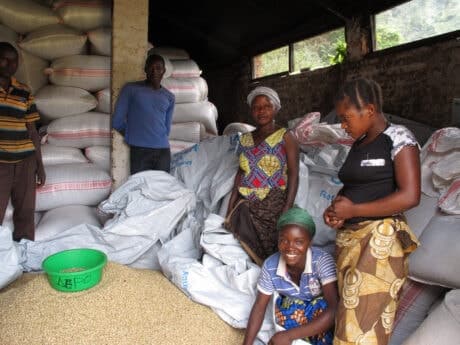 For many years, the Democratic Republic of Congo almost exclusively produced low-quality Robusta which was often taken to neighboring countries to be processed and exported with the DRC name. This led to a cycle of large estates producing massive amounts of coffee that they could sell in bulk with no regard for quality. In recent decades, however, smallholder farms and cooperatives like Muungano have built the DRC into a thriving origin for specialty coffee.