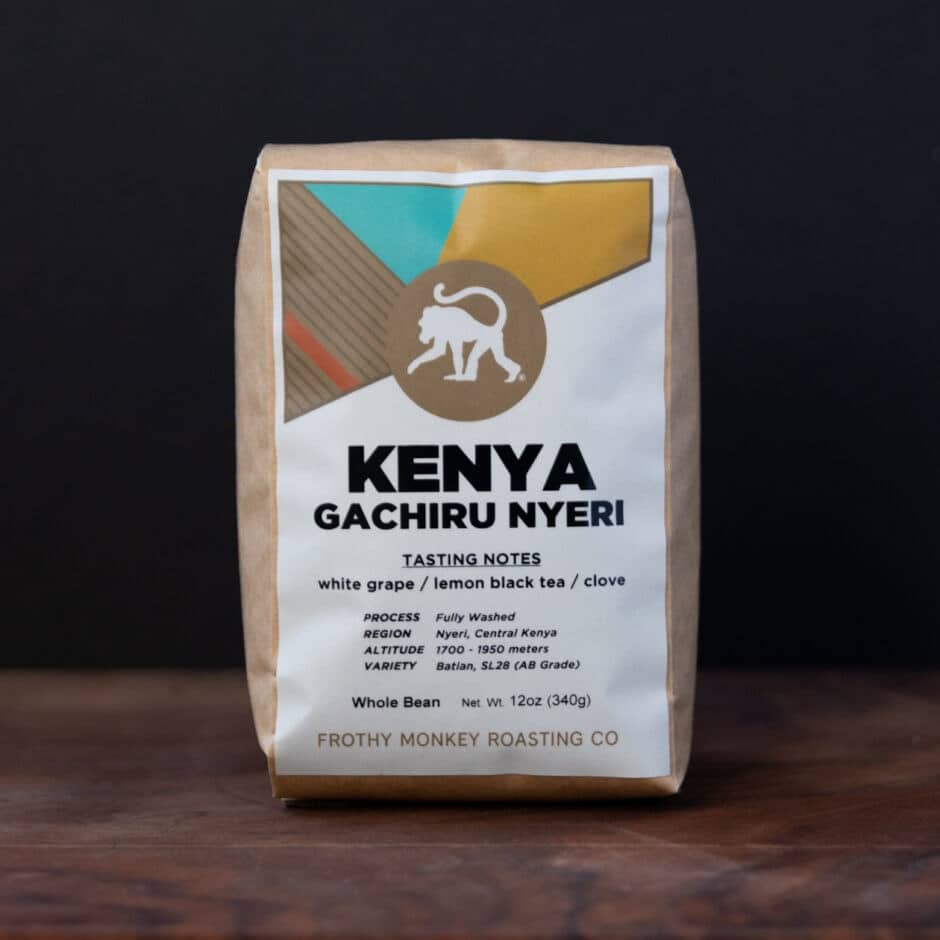 Juicy and easy-drinking, this fully washed coffee is produced by James Gakuru Ngobia at his farm, Gachiru Estate. James cultivates an interesting mix of traditional SL28 & the newer Batian cultivar, resulting in a smooth, citrusy cup.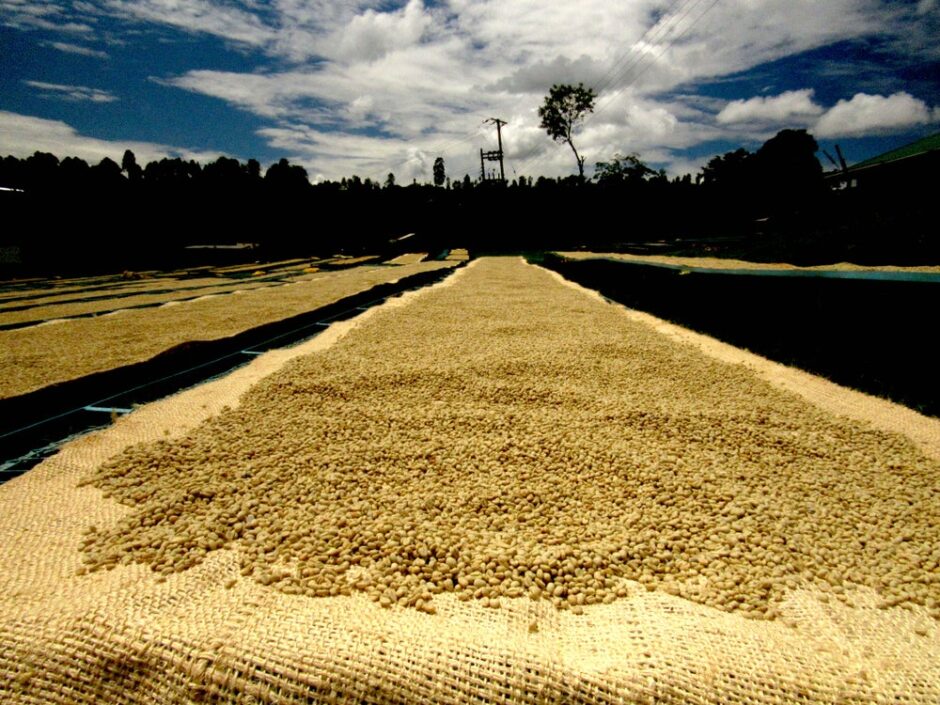 At 4 hectares, Gachuru is categorized as a 'small estate' in Kenya. Traditionally, many farmers of this size in the country did not operate their own processing equipment. They have historically delivered cherries to a centralized cooperative-owned 'Factory' (as washing stations are called, locally), where their production is combined with that of others from their region. James, however, operates a small wet-mill and processes his own coffee, ensuring full traceability back to the farm.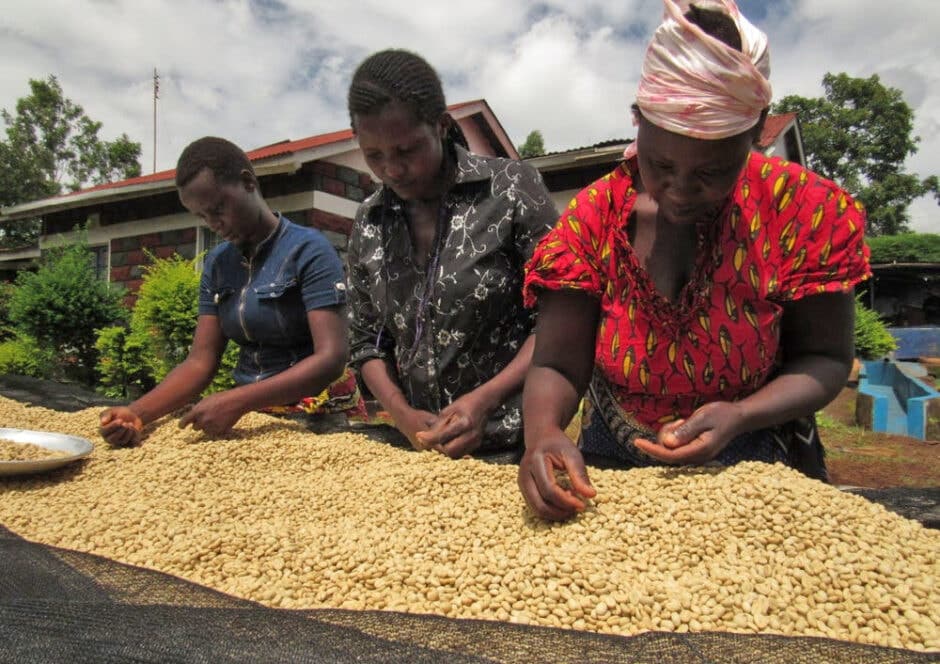 Nyeri County is one Kenya's most famous growing regions. The name Nyeri is derived from the Masaai word nyiro, meaning red, after the red volcanic soil in the area. The name was adapted by white settler farmers to Nyeri. Most farmers in the area today grow tea and coffee as cash crops. Nyeri County has rich soil and a temperate climate, making it perfect for coffee farming. Much of the coffee here is cultivated in the foothills of the Aberdare Mountains, which have warm days and cool nights and a plentiful water supply.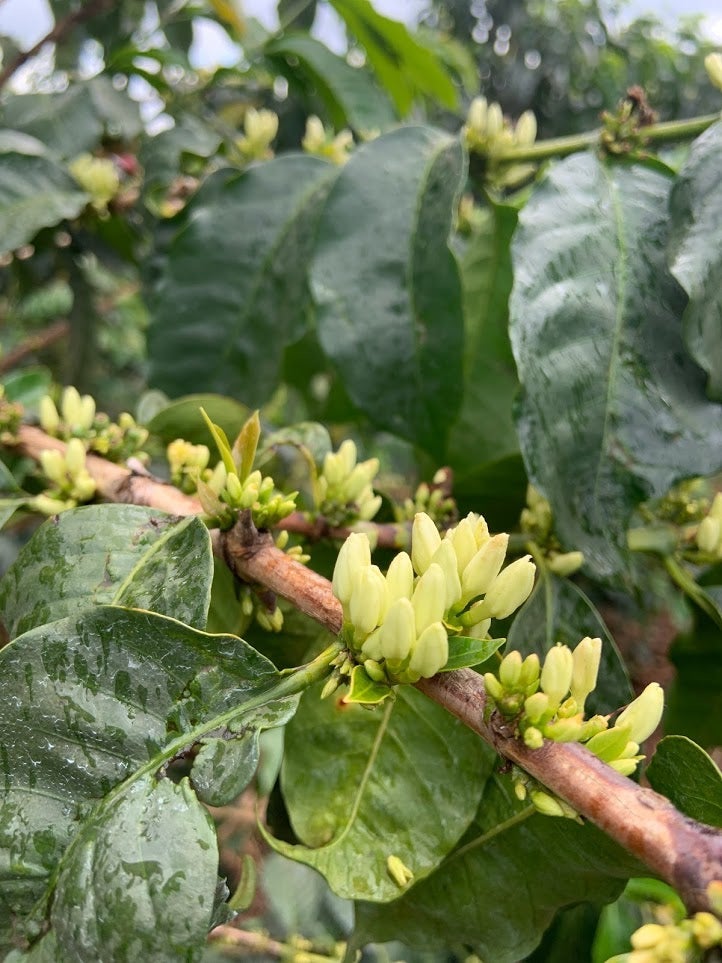 Kenyan coffees are classified by size. AB beans are those that are between screen size 15 and 18, meaning that beans are between 6 and 7 millimeters in size. We get crisp notes of white grape and lemon, balanced with rich black tea notes and just a touch of the warming spiciness of clove. It's a coffee that we're glad to have around just as the weather's getting cooler in Nashville, and we think you'll also appreciate how comforting it is, wherever you are.