The only cold brew coffee roasted, brewed and canned in Nashville, TN.
Why is our Cold Brew So Good?
Locally Roasted Specialty Grade Coffee
No matter what you're brewing, baking, or cooking the quality of ingredients makes a difference! At Frothy Monkey, we prioritize quality – in experience and in products. In order to bring you the best cup, we only roast and brew specialty grade coffee. This includes any of our cold brew, signature coffees, blends and specialty series coffees.
Coffee beans, just like many other food products, are graded depending on their quality. Specialty grade coffee is the highest bean classification. When coffee is graded, professionals look for consistencies in features like bean shape, size, and ripeness. The more defects in each batch, the lower grade it is given.
Because higher grade coffee requires more care and attention to produce, we have the opportunity to build working relationships with farmers and purveyors that share similar core values, to Frothy. When sourcing our green coffee, we focus on partnering with farmers who practice sustainable farming, fair-trade practices, and unique farming or drying methods.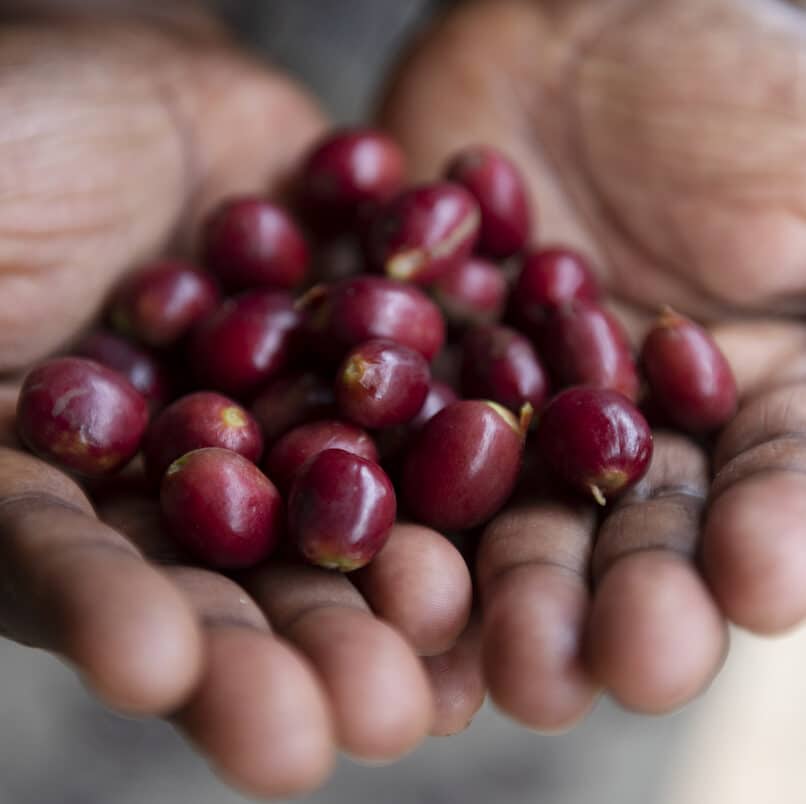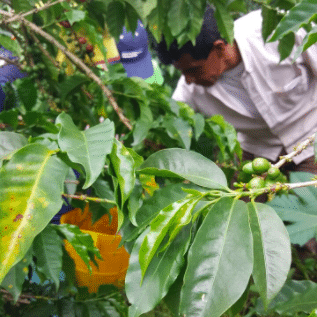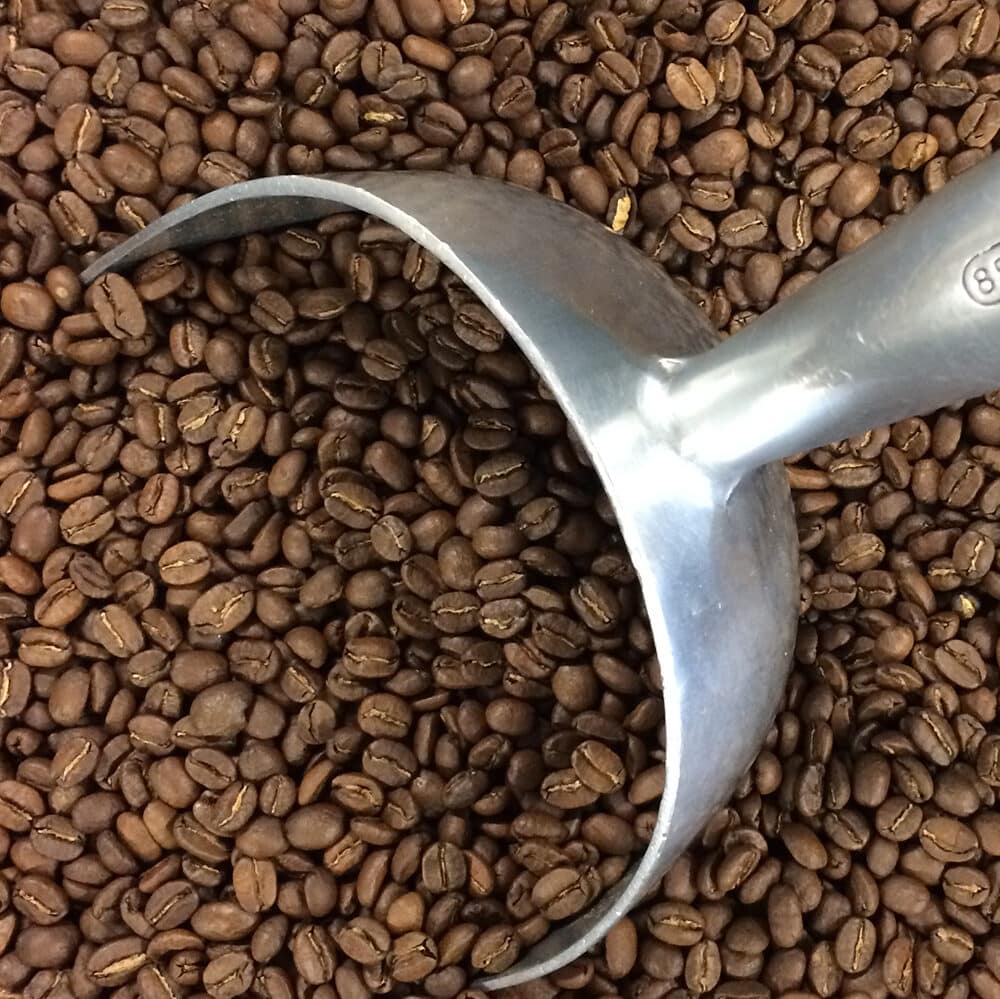 Locally Produced Cold Brew Coffee
While coffee is not a Tennessee crop, it is the home to the roasting, brewing, canning, and distribution of Frothy Monkey Cold Brew! Our product is the only cold brew coffee who's entire production is done here in Nashville. Of course, we couldn't do it without our partnership with Jackalope Brewing, who brew and can each can at their brewery right here in Nashville.
You can find Frothy Monkey cold brew at your favorite cafe, and a participating Kroger near you! To make it easy to locate, we've created a cold brew locator map. Take a peek at our location pages or locator map to find fresh cans in your neighborhood.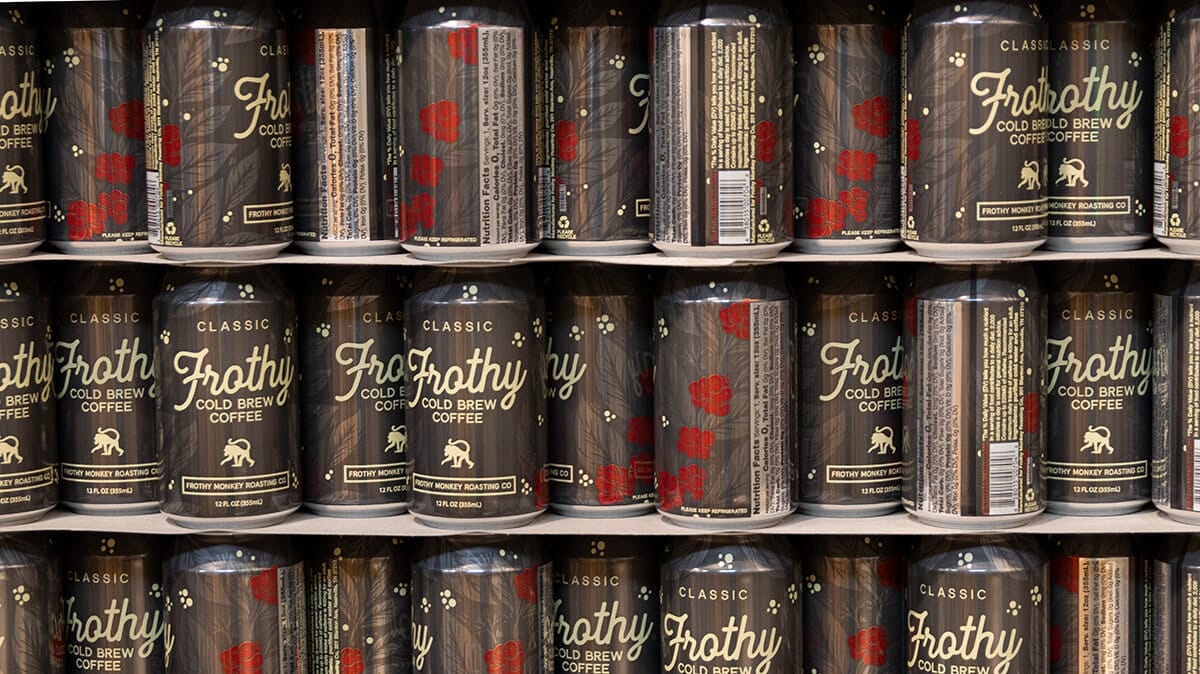 How Cold Brew Coffee is Brewed
The process of making cold brew coffee is different from quick brewing methods requiring hot water. General brewing guidelines for coffee and tea suggest the higher the water temperature, the less time it takes to extract the best flavor. Because brewing cold brew coffee steeps in lower temp water, it requires more time.
Cold Brew creates a slightly different flavor profile because the solubles from the grounds are extracted slower. Many people comment that cold brew is smoother, less bitter, and sometimes more sweet than a typical drip brewing method.
There's a lot of fun science involved in brewing and our Frothy Monkey Roasting Company friends are more than happy to go more in depth about the geeky, albeit cool, chemistry behind it. It's chemistry and science, and it's delicious!
Cold Brew Coffee is Great for Most Diets
Need to Stick to Your Diet Plan?
Hot and Humid days call for something refreshing and energizing, but many beverage options are loaded with sugar or calories. Grab a can of Frothy Monkey cold brew to enjoy a refreshing sip without worry of breaking your diet!
Cold Brew is naturally calorie, sugar, and gluten free, which makes it ideal for vegan, paleo, keto, and gluten-free diets. Coffee is also 0 points for Weight Watchers and fits seamlessly into those who follow a mediterranean diet.
Canned Cold Brew Coffee is a Great Travel Partner
Anywhere you can go, cold brew can go, too! The convenience of cold brew cans makes opportunities to enjoy, endless. When packed in a backpack or cooler, don't forget the ice or cool packs to keep your cold brew fresh. Because cold brew is not carbonated, you won't have to worry about our product going flat.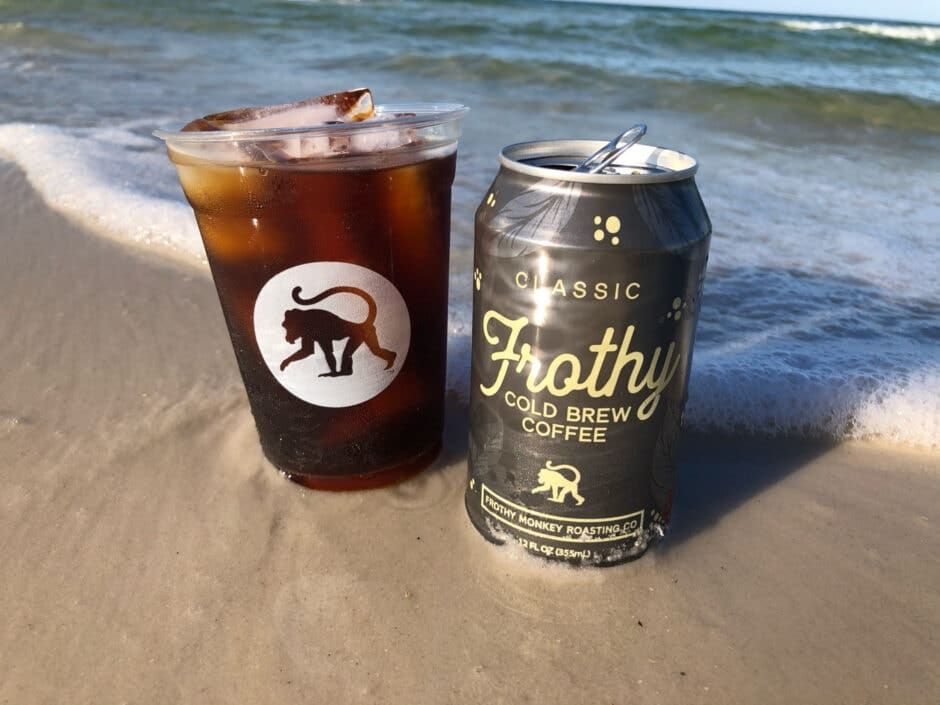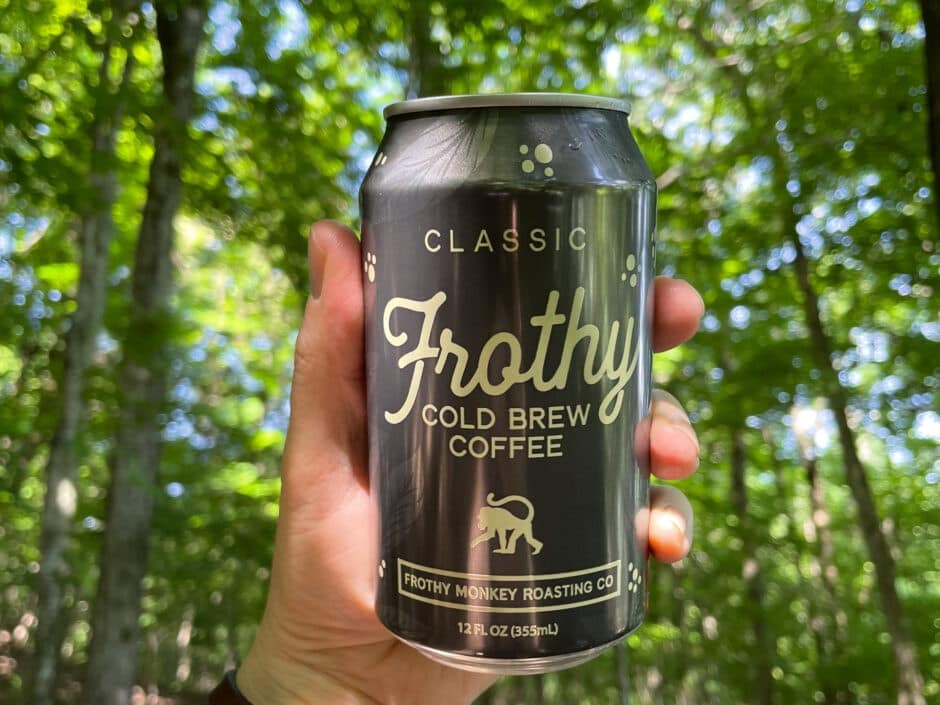 Imagine reaching the summit of your favorite hike and cracking open a can to cool down. Maybe you need something refreshing during a long bike ride or a little pick me up to hide in the stroller on a family walk. We see you parents out there!
Coffee's natural caffeine is a great alternative to energy drinks pumped with artificial sweeteners and flavors. Grab a can or 4-pack before your favorite activity and you'll be ready to rumble. If you're close to a cafe, you can always stop in for a cold brew when you dine in or to go! Because most of our cafes have a patio and are close to a neighborhood park, you're only a few steps away from enjoying your brew in the sunshine.
How to Brew Cold Brew Coffee at Home
While we love seeing your face in our cafe, we understand not all morning routines can accommodate an extra stop. If you're craving cold brew in your morning routine we can help! To stock up for the week, visit your local cafe on Mondays for $4 off 4-packs of cold brew coffee cans. You can also locate the closest Cold Brew retail partner by using the Cold Brew Coffee Locator Map!
If you want to take matters into your own hands, it's easy to brew at home! With our Cold Brew Coffee Brewing Guide and a bag of our Cold Brew Blend, you'll be a few steps closer to building your morning bev like a professional.