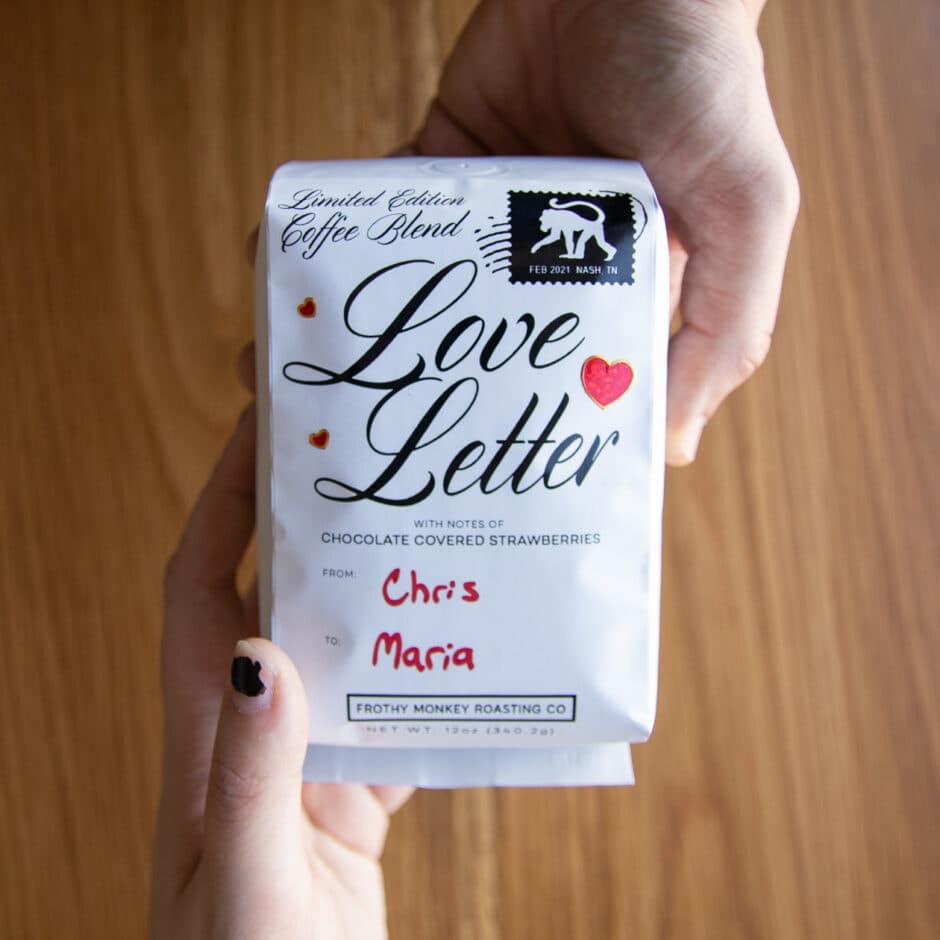 Love is in the air here at our Nashville roastery, and we're sending that Frothy Love your way!
This Valentine's Day, for a limited time, our roasters have concocted a new delightfully indulgent coffee blend, pairing our fruity, full-bodied Natural Ethiopia Tiqiset Wakqo with our sweet, smooth Washed Guatemala Monja Blanca, resulting in a voluptuously chocolatey, strawberry treat. Perfect for an intimate, intentional pour-over or for a morning-after automatic drip brewer, our Love Letter blend is sure to be a cup of coffee you'll swoon over. And, despite the lack of close-proximity rendezvous this year, we've made the Love Letter coffee bag "to/from" customizable, just like classic Valentine's Day cards of old, and a perfect gift for the long-distance valentine in your life. We'll happily hand-write names on the "to/from" lines before we ship it out.
Order by 2/7/21 to ensure arrival by Valentine's Day!
Enjoy our Love Letter Blend playlist on Spotify!