Gratitude is the attitude for the holidays at Frothy! We're grateful to see your smiling faces at our cafes, and cherish the little moments we share each day. The holidays are a great time to come together and to share the magic of taking care of each other.
Nashville Holiday Toy Drive with L100 + Metro Police
Each year, our Nashville area Frothy locations become drop-off zones for Lightning100 and Metro Police Christmas Charities annual Toy Drive! New toys will be collected between 11/9 and 12/10 for distribution through the Metro Police Christmas Charities Basket Program on Christmas Eve!
Families who receive these Christmas baskets are nominated by officers in their community. These families may be facing financial distress or have recently endured a traumatic experience. In total, each family will receive 4 baskets of groceries and toys.
How to Participate in the Nashville Holiday Toy Drive
Donate a Toy
Pick up a new, unwrapped toy and drop it in the designated boxes at All Nashville Area Frothy Locations. Locatios include 12South, The Nations, East Nashville, Downtown Nashville, Downtown Franklin.
Join L100 for "A Rock 'N Roll Christmas Tour"
Join JD McPherson with guest Joel Paterson at The Basement East on 12/17 to close out this year's Toy Drive! Bring a new, unwrapped toy to the show and enjoy "A Rock N' Roll Christmas Tour". Tickets for the event can be purchased here.
JD McPherson's A Rock 'N Roll Christmas show – 12/17/23
917 Woodland St., Nashville, TN 37206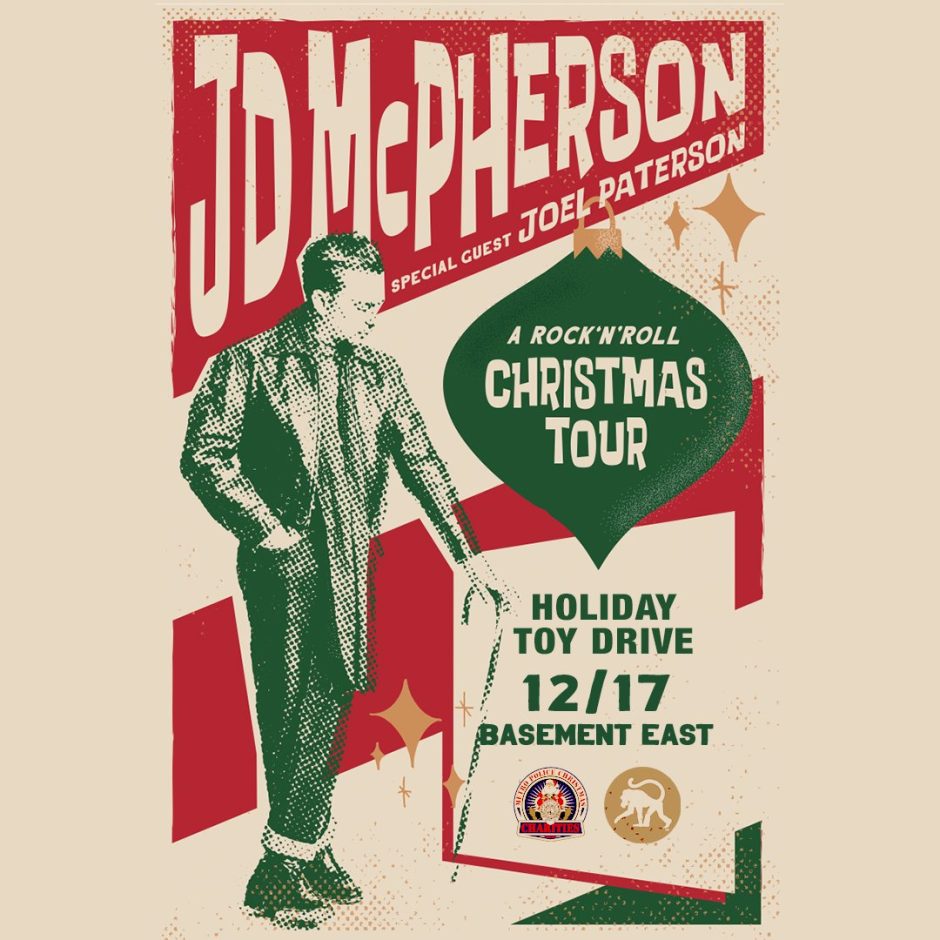 Make a Donation
Can't make it to a drop-off location? Financial donations accepted through the MNPD Christmas Charities website
Metro Nashville Christmas Charities
Read more about the rich history of Metro Nashville Police Department's Christmas Charities. This blog is complete with vintage photos of the founding officers and galleries of this event's impact since 1961.