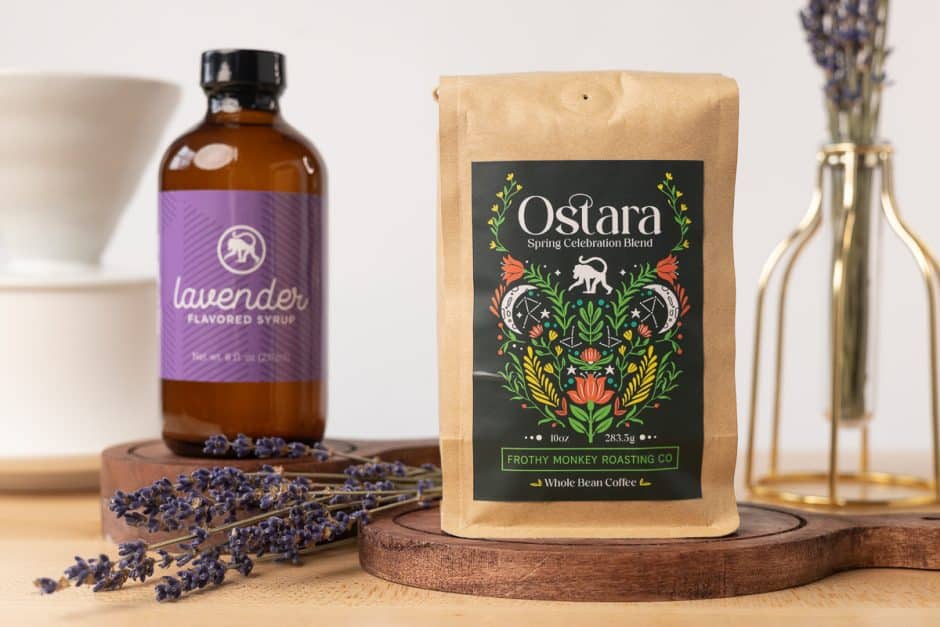 We're celebrating the arrival of Spring with our new seasonal blend, Ostara!
Ostara is a blend of two coffees: a floral, fruity coffee from the Agaro region of Ethiopia; and a sweet, juicy coffee from the Huila Region of Colombia. The Ethiopian coffee invokes red tea florals and fresh blackberry acidity, while the Colombian coffee rounds out the blend with a balanced sweetness and body.
Pronounced Oh-stah-rah, this coffee takes its name from the Germanic goddess of spring, Eostre/Ostara, traditionally honored and celebrated during the month of April with feasts and celebrations. These celebrations focus on fertility, new beginnings, and rebirth, all associated with springtime.
In addition to Ostara, we're equally excited to release our highly requested, Lavender Syrup!
Floral and sweet, our lavender syrup serves as a blissfully aromatic and flavorful sweetener best used in coffee drinks, cocktails, sodas, and even baking.
Ostara coffee is available online now and will be available in Frothy Monkey cafes starting Friday, 3/31.
Lavender syrup is currently available both online and in Frothy Monkey cafes!