Our Frothy family is filled with people who care about their community, and we are grateful for you. This holiday season we are joining forces with several other indie businesses, friends, and non-profits to give back to our neighbors in need, and organizations we are passionate about. But, we need your help! Here is how you can be involved in Nashville, Franklin, and Chattanooga.
Toy + Clothing Drives
Nashville: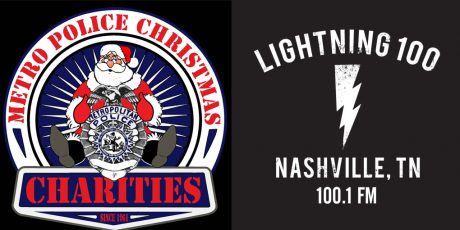 Help us make Christmas shine for everyone! From now until December 14th, Lightning 100 & Frothy Monkey are partnering with the Metro Police Christmas Charities to collect new, unwrapped toys, and supplies for the elderly. You can find toy collection boxes at 3 Frothy Monkey locations; 12South, The Nations & Avenue of the Arts Downtown. Plus, Lightning 100 is accepting donations at the Lightning 100 office at 1310 Clinton Street. Suite 215. Nashville. 37203.
Franklin: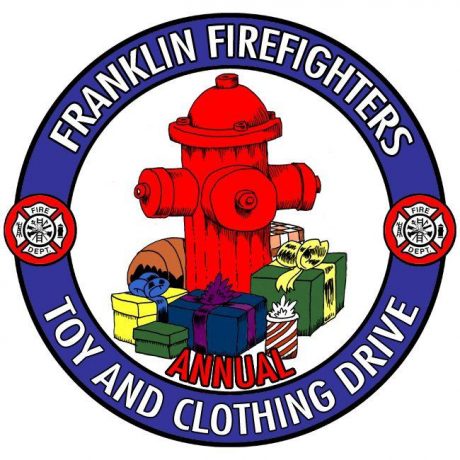 Bring new and unwrapped toys to Frothy Franklin to be collected for the Franklin Firefighter's Charities holiday drive! If you would like to fulfill specific wishes, visit Franklin fire stations to pick up a tag. Items will be distributed to Williamson County families in need who are chosen by the FFA. The collection at Frothy Franklin will wrap up in mid December.
Chattanooga:
Our Southside location will be a drop off location for The Forgotten Child Fund a Chattanooga based charity run by the police and firefighters, who deliver the toys in a firetruck to the kids. Bring your donations to Frothy Southside by December 18th.
IndieNashgiving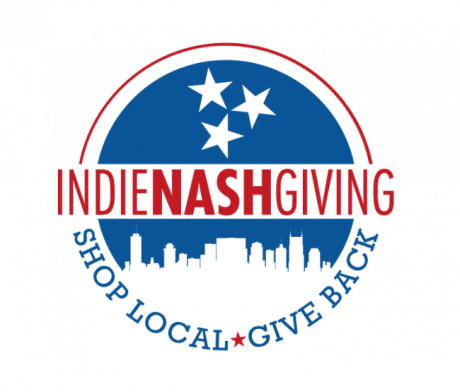 IndieNashGiving is a homegrown movement that takes place in Nashville (and in our case, Franklin + Chattanooga as well!) on Small Business Saturday — the Saturday after Thanksgiving — when shoppers are encouraged to support local businesses. This Small Business Saturday, a group of independent Nashville businesses will go one step further and demonstrate the impact shopping local can have on our city.
When you're out and about on Small Business Saturday (November 30, 2019), be sure to visit us and other IndieNashgiving participants. As we give a portion of sales to local non-profits who are doing good. Look how far the ripple effect can go when you shop local! You'll get fabulous goods and services; your dollars will fuel the local economy; and you'll have a direct impact on those most in need in our community.
Frothy Monkey will be donating 10% of sales of retail coffee on Small Business Saturday to two organizations, Metro Police Christmas Charities and Tennessee Equality Project. Thank you to our friends at Parnassus Books for organizing this amazing day of giving!
Gratefull
Date: Monday, November 25th
Time: 11:30 – 1:30
Location: The 200 block of MLK Boulevard in front of the Bessie Smith Cultural Center
If you are in Chattanooga on Monday, November 25th please join us for Gratefull, Causeway's annual city-wide Thanksgiving potluck. Every year on the Monday before Thanksgiving, we shut down a block on MLK Boulevard, inviting strangers and friends of all walks of life to gather and share a potluck meal in the middle of the street at one long table. There is no fee, no expectations, and no agenda—just an open invitation. Click here for more info.
Giving Tuesday
Join #TeamCempa for YOGA, CYCLING, & HIIPfit benefit classes at @yogalanding, @echelon_studio, & @kylehousefitnessto celebrate #GivingTuesday on December 3rd! After your class. . . DINE OUT! This year, a percentage of Frothy Monkey's sales in Chattanooga on 12.3.19 will benefit Cempa Community Care!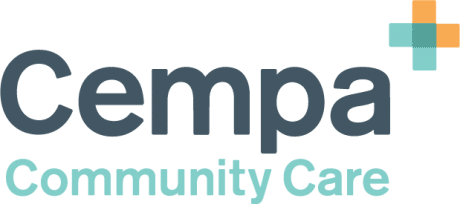 Festivus Show
Saturday, December 14th @8pm
Marathon Music Works feat. Anderson East, with Black Pumas and Luci Silvas
The year's event benefits Metro Police Christmas Charities (our toy drive benefactor) and features performances by Nashville's own Anderson East, who's latest album, Alive in Tennessee, is out now; Austin Texas band, Black Pumas, whom are currently touring in support of their debut effort. Lucie Silvas rounds off an amazing night of great live music. Tickets are $22 / $25 Click here for more info.