While Nashville makes up its mind about what season it is, our employees are already celebrating Spring and Summer with new seasonal drinks! In February, Frothy Monkey Roasting Company hosted an in-house drink competition.
The seasonal drink competitions are a great opportunity to bring together employees and staff from all areas for drinks, good food, and of course great coffee.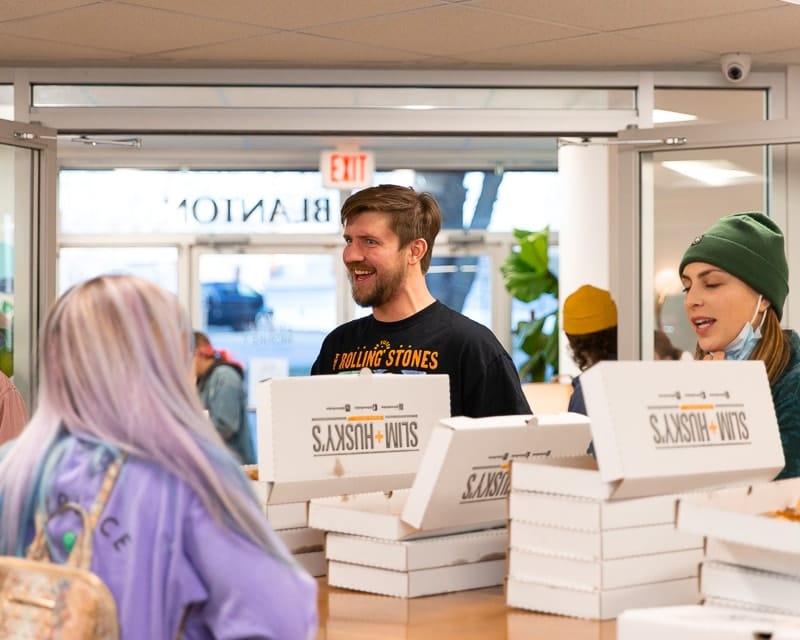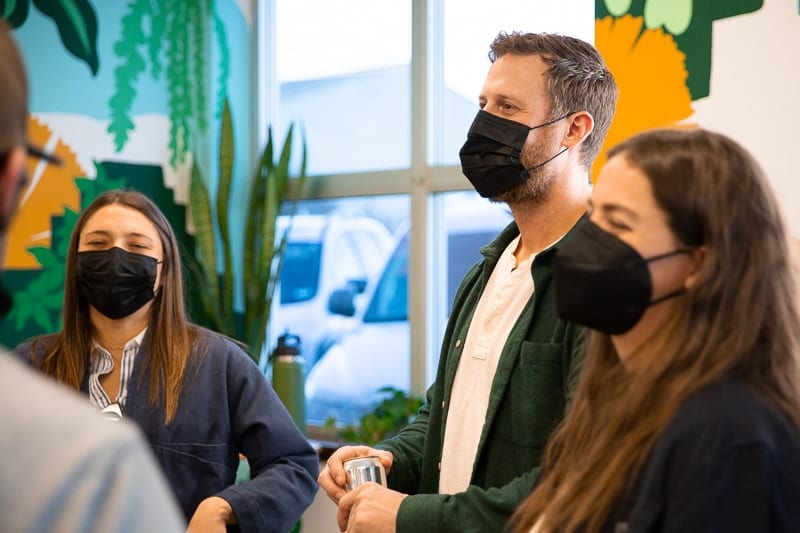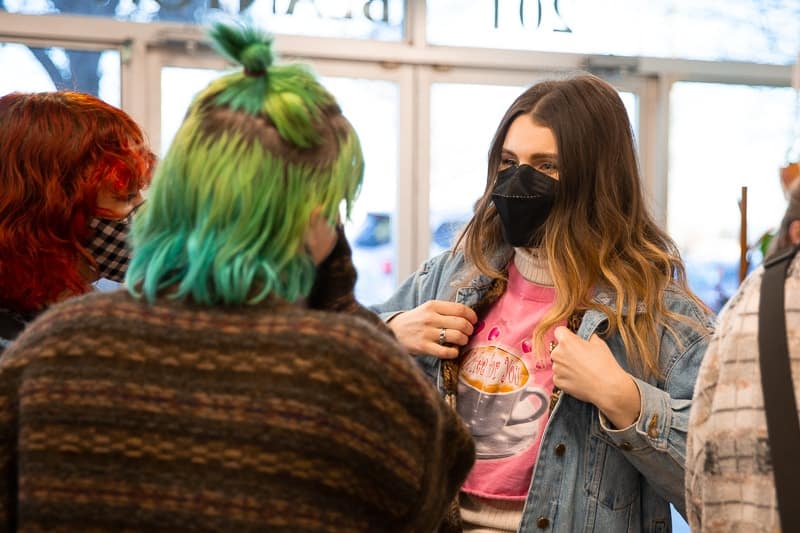 Our seasonal drink release is coming soon, but we don't want to spoil the surprise. While your anticipation is growing, check out some behind the scenes photos from this year's competition.
We were proud to have great representation from the Nashville hospitality industry join us as judges. This year's competition judges were Alex Wendkos (Owner, Dino's Bar), Kelcee Summers (Co-Owner, Oil and Lumber ) and Matt Stanzel (Coutelier Nash, former Sous Chef at Josephine).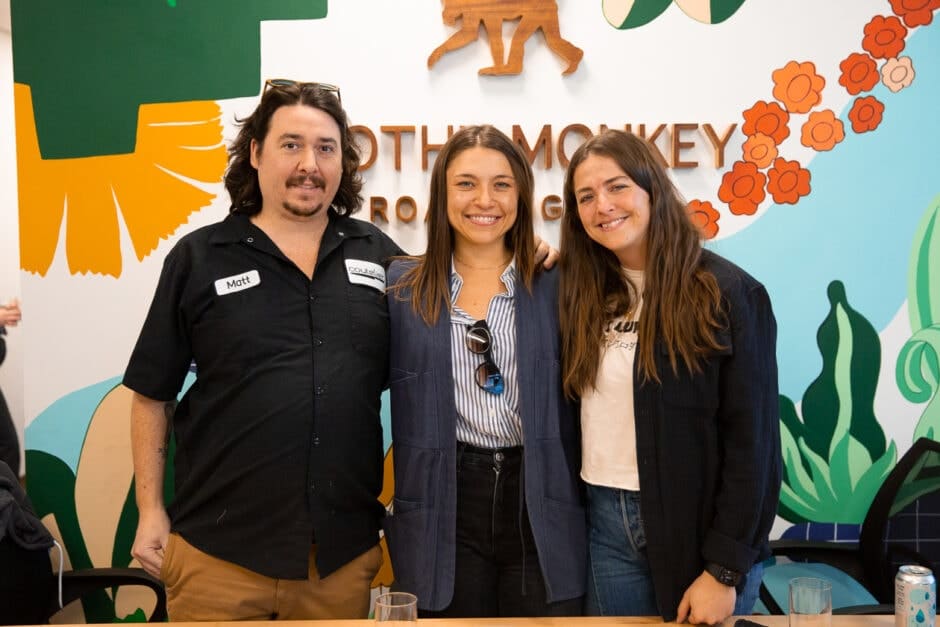 Starting with our Southside Chattanooga barista Nova, we saw a great blend of hot a cold drinks featuring ingredients like charcoal and pineapple.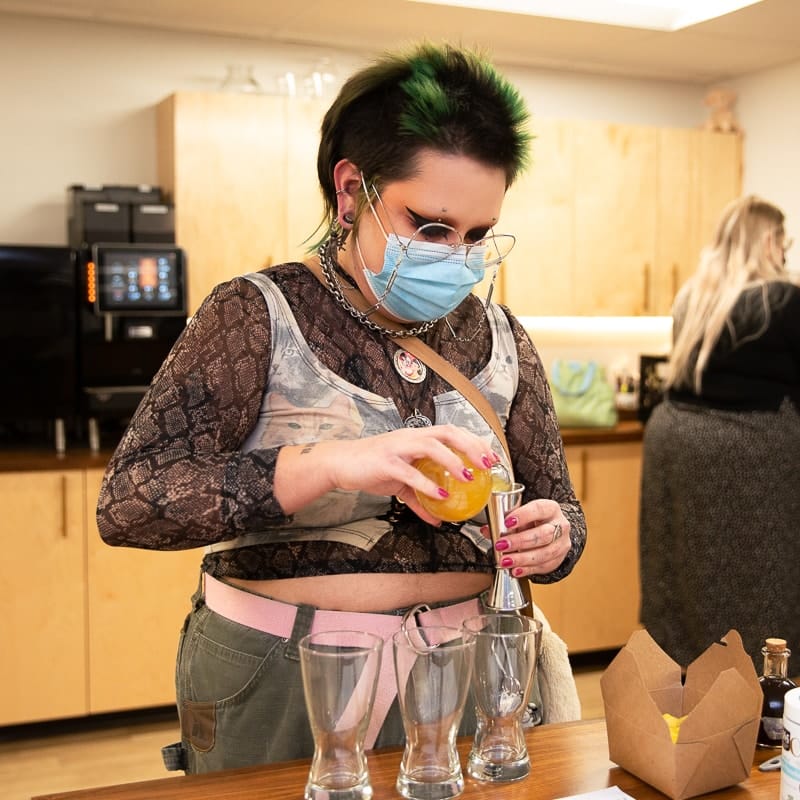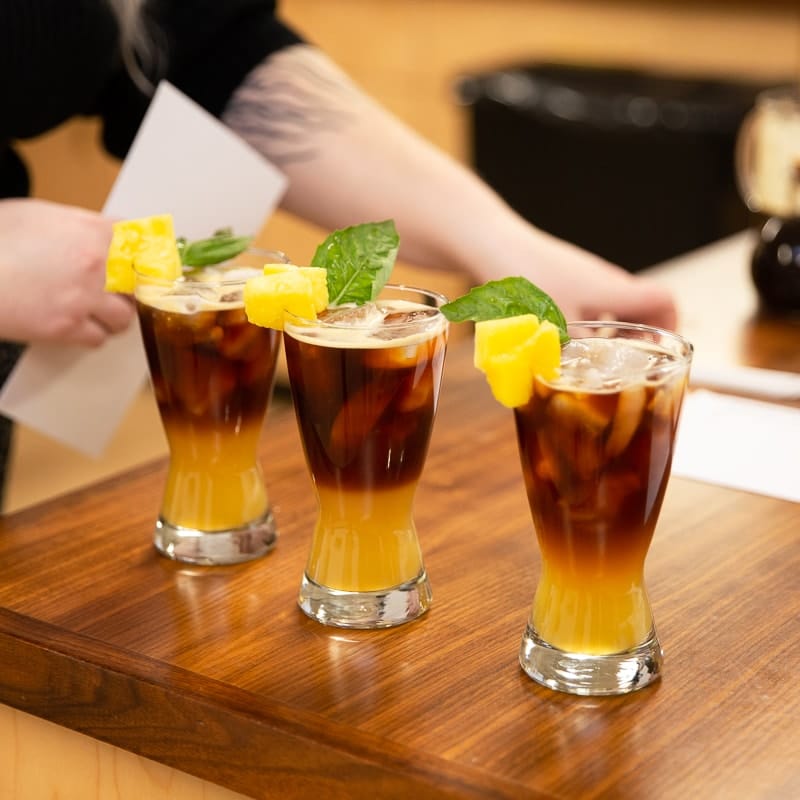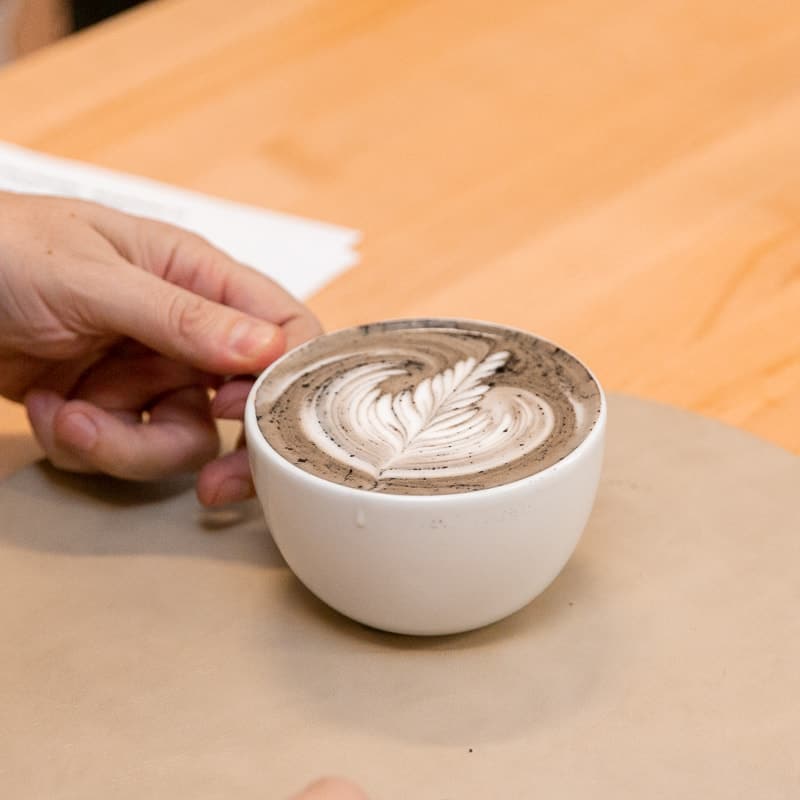 Next, our lead barista Jeff Duke from Downtown Franklin presented a bubbly espresso sipper featuring Peninsula Savory Tonic.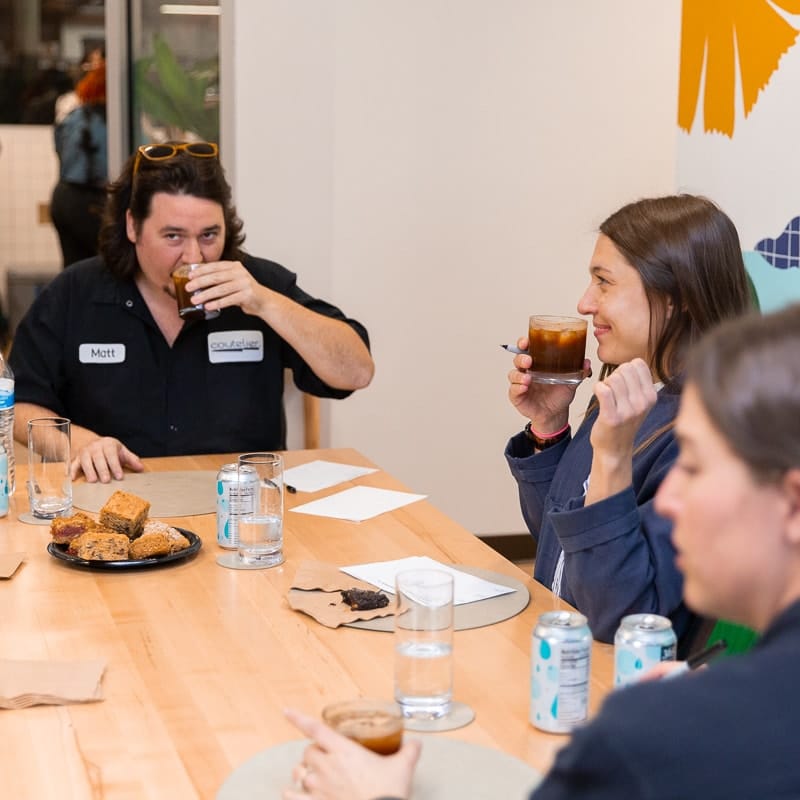 Another Downtown Franklin representative, Margot Lucas, brought a dash of lavender with her iced latte.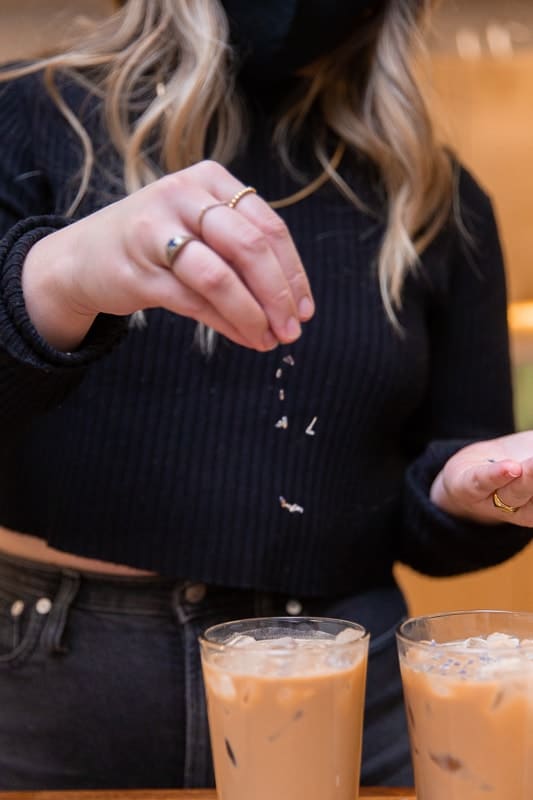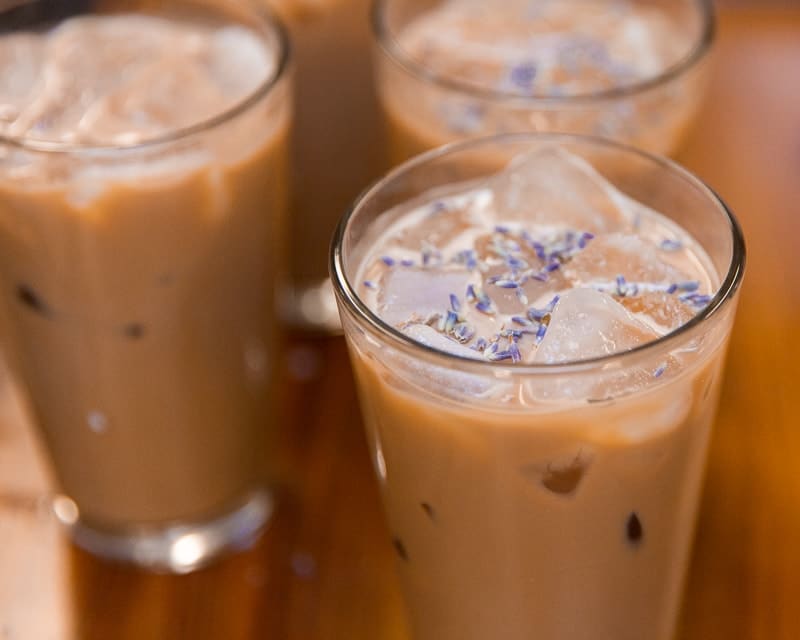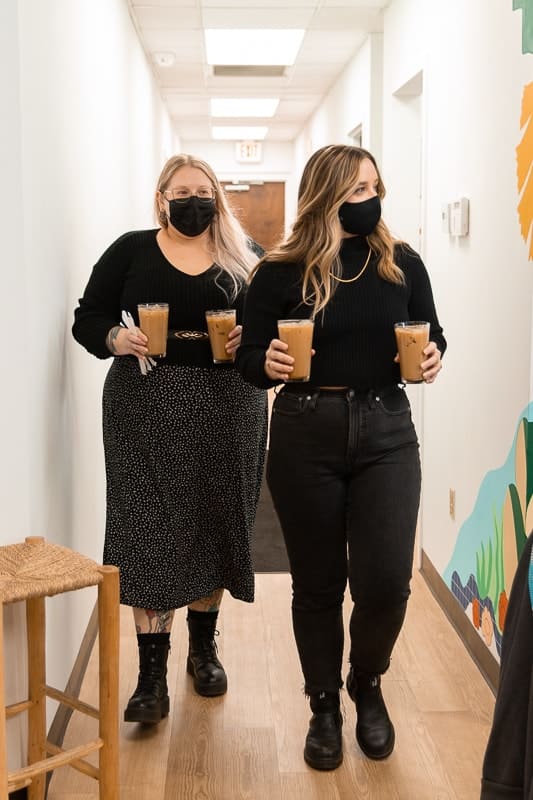 A duo from The Nations and East Nashville cafes were up next. Samantha Locke + Kendall Hitchox brought a colorful and sparkly, caffeine-free option to the judges.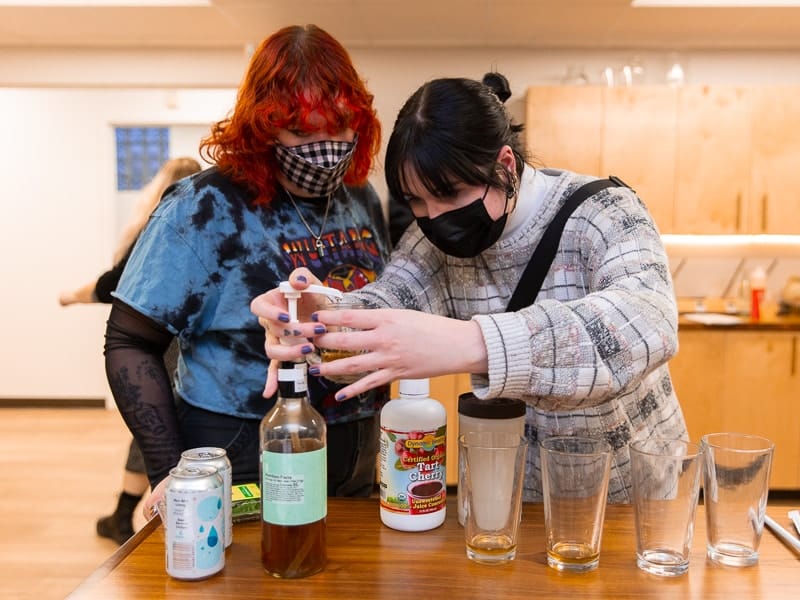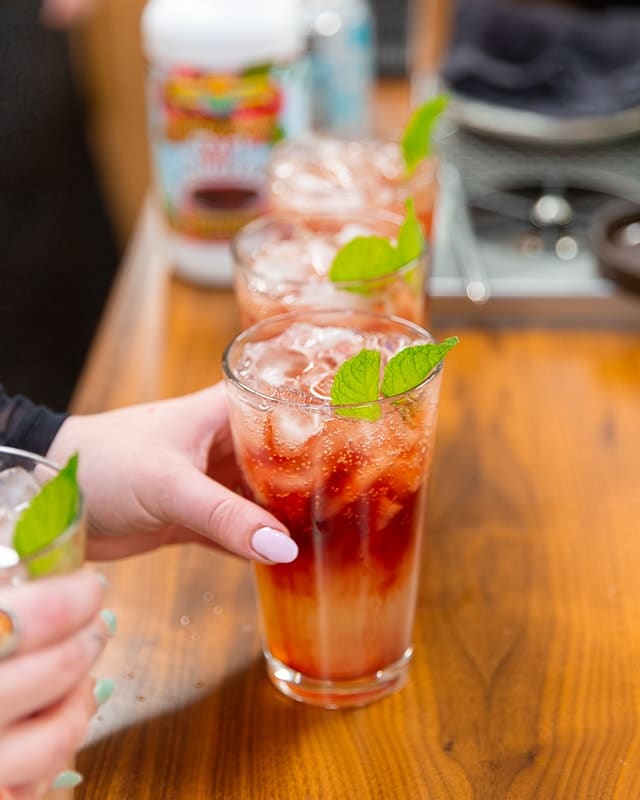 Representing our original location at 12South, William Theriot presented a bubbly fruit flavored cold brew cocktail.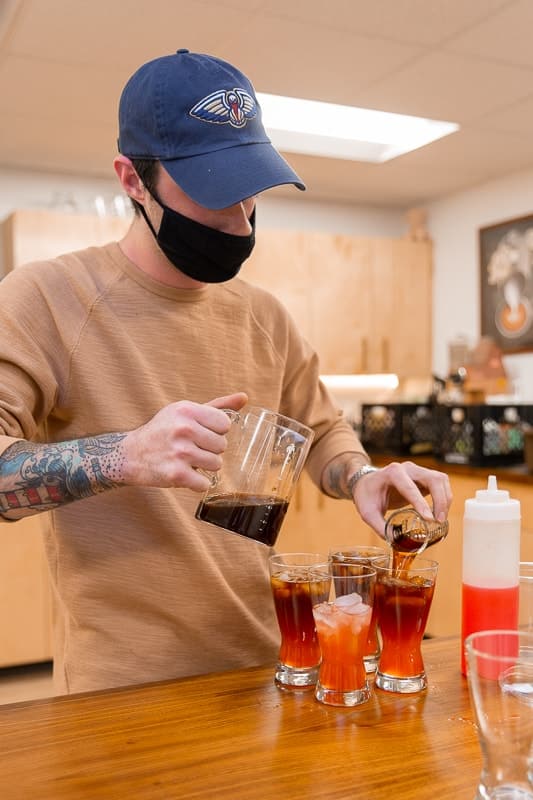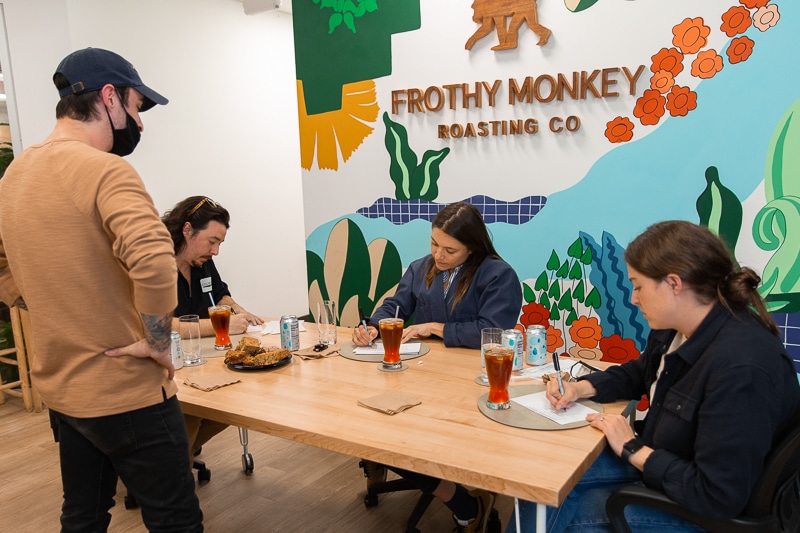 Last but not least, Brendan Fellenz from Frothy Monkey Roasting Company presented a juicy and bright drink option.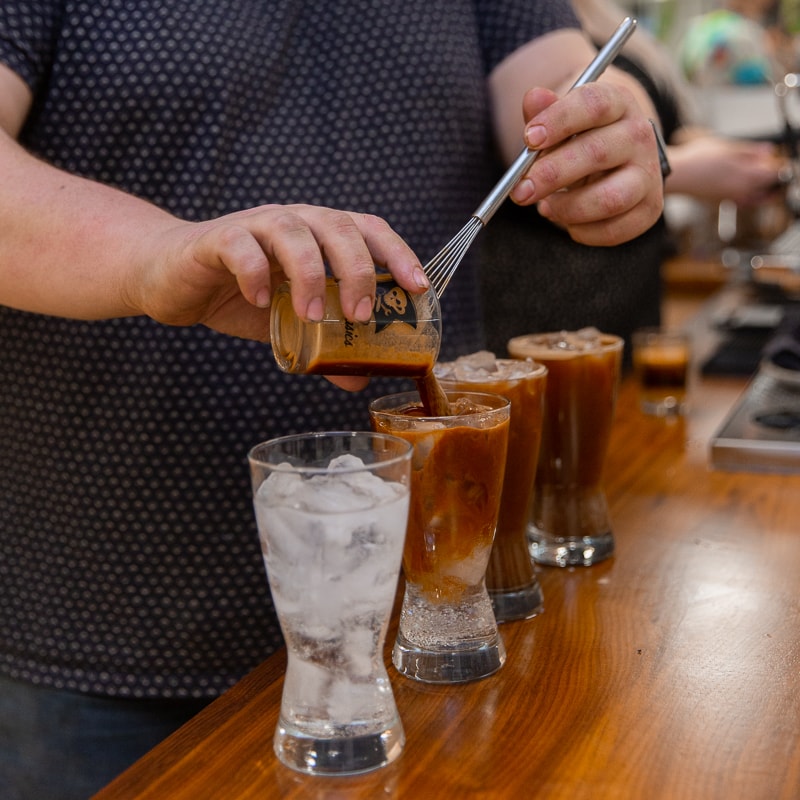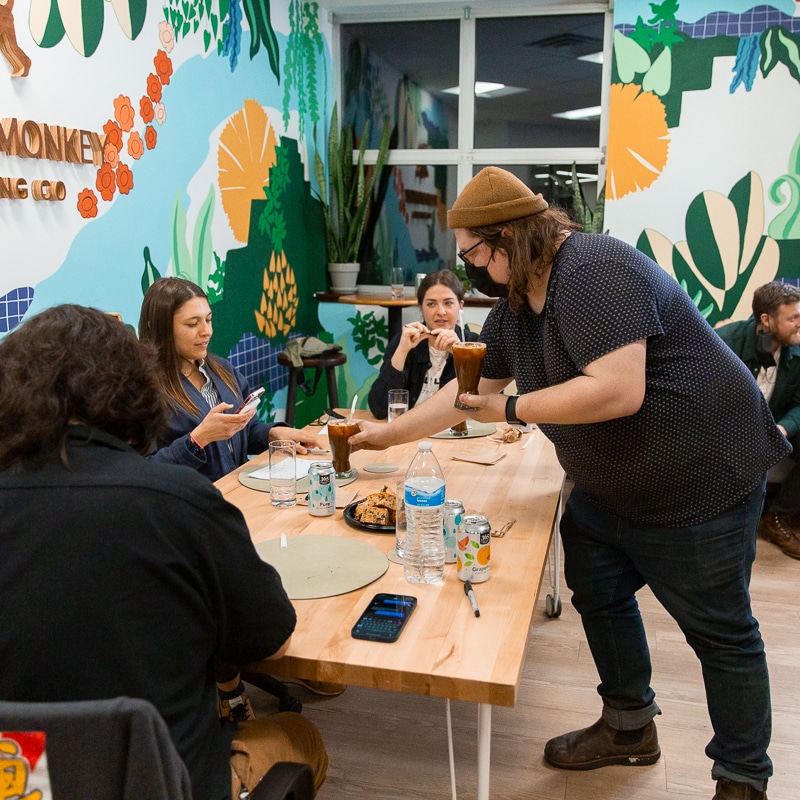 The competition was close, but ultimately our judges chose three winning drinks for the Spring + Summer Seasonal Drink menu. We're so grateful for our employees who shared the evening with us and used their talents to contribute to our guest's Frothy experience.
View our Spring and Summer Drink Release for 2022!