12South | Nations | East Nashville | Downtown Nashville | Franklin | Chattanooga | Knoxville | Birmingham
Join Frothy Monkey on Monday, February 13th and Tuesday, February 14th from 5 pm to close for our Frothy Love Dinners. We'll turn down the lights, create the perfect ambiance, and serve you and your loved one(s) an exclusive dinner menu to celebrate Valentine's Day.
For $65 you'll enjoy a curated 3-course dinner experience for two. Add a select bottle of wine for $30. Whether it's date night, Galentine''s, or a family-friendly Valentine's Day dinner, we've got what you need to celebrate your love!
~ Online reservations close 48 hours prior to the reservation time. After that, please call the cafe to inquire. ~
What is included in Frothy Love Dinners
Our Frothy Love Dinner is a 3-course dinner experience including appetizers, entrees and dessert. Guests also have the option to add a bottle of hand-selected Valentine's Day wines for $30.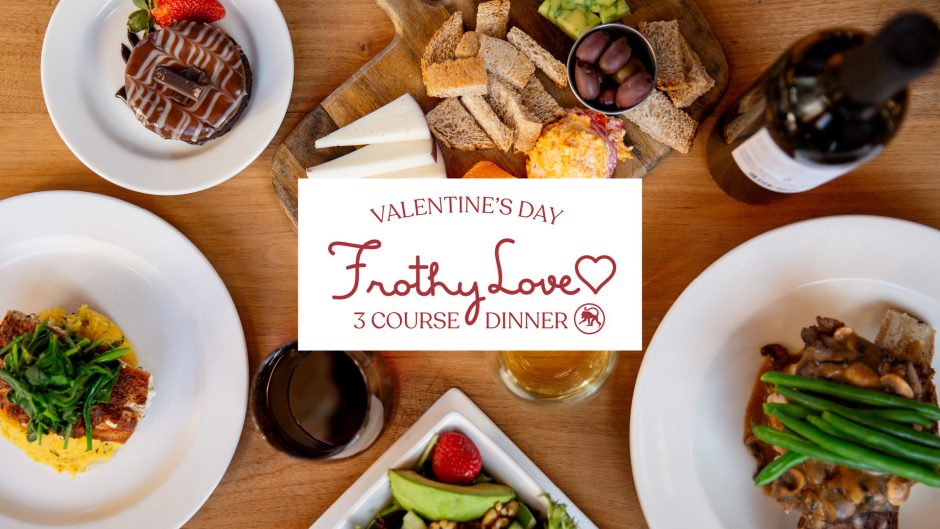 Appetizers
To start, choose between two personal salads or an artisan cheese board to share. We will be featuring the Bungalow Salad and the Gail Salad for this service.
Entrees
Next, choose two entrees.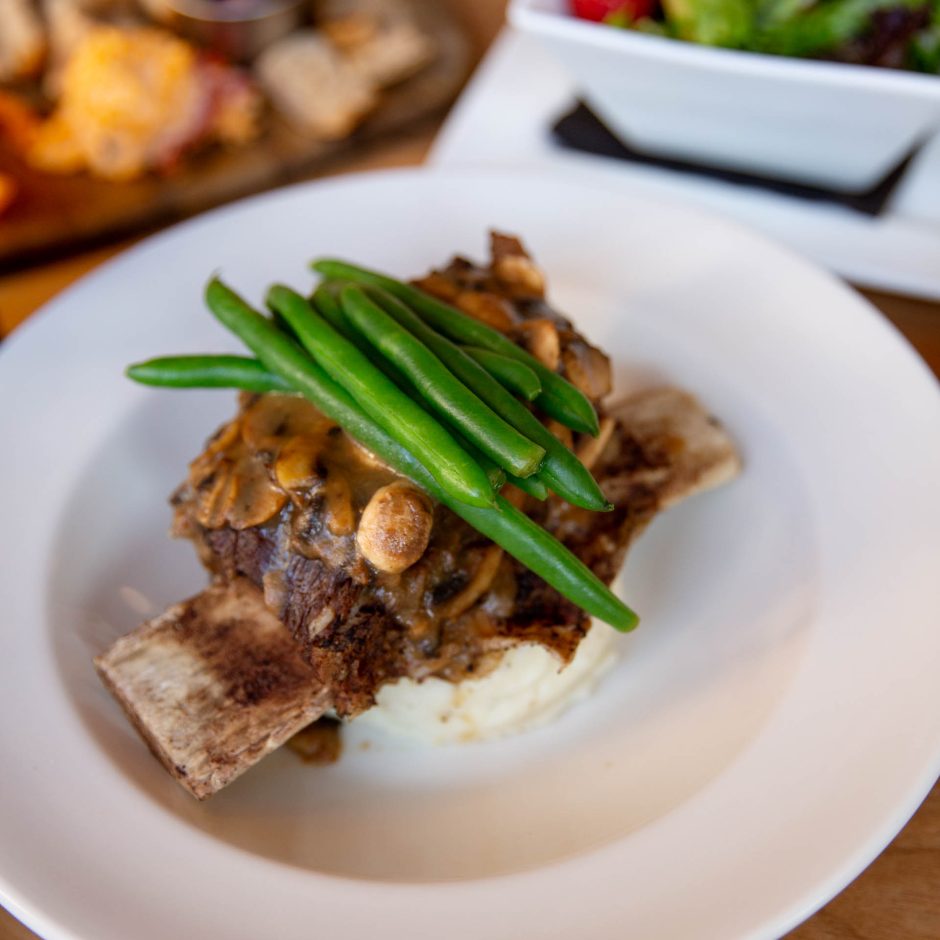 Braised Beef Short Rib
Braised Beef Short Rib over Mashed Potatoes with Buttered Greens Beans and Mushroom Pan Sauce (GF)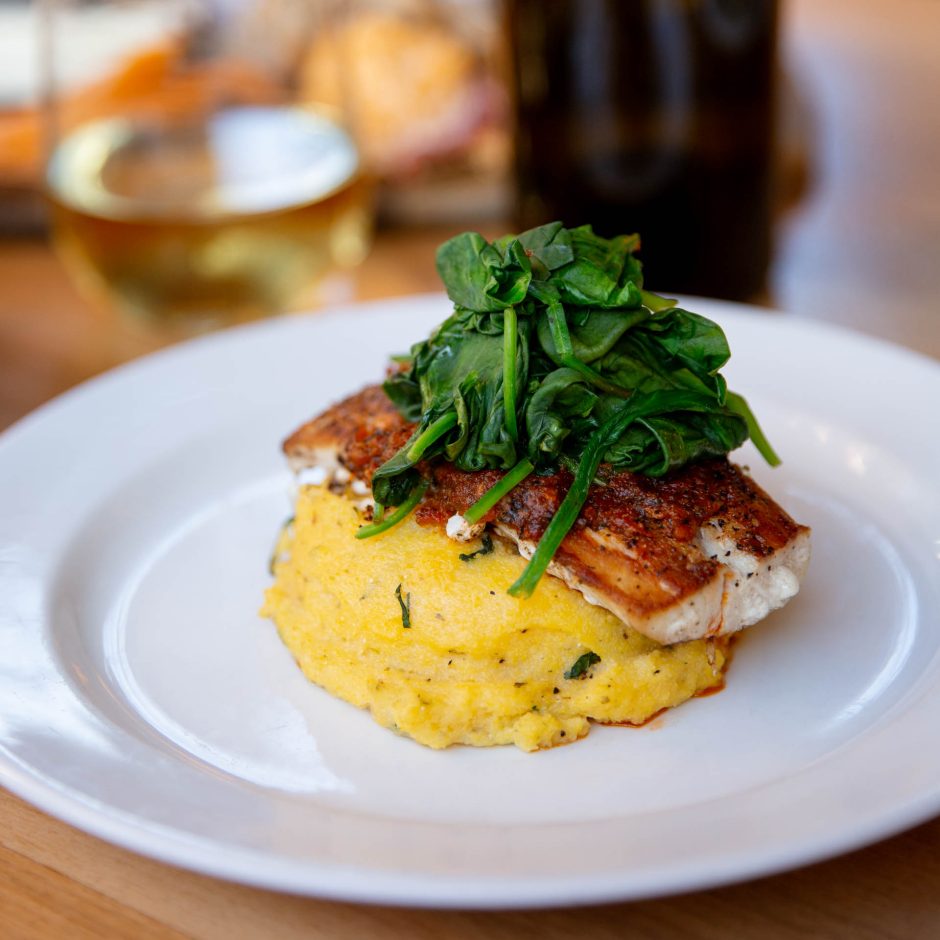 Grilled Mahi
Herb Crusted Mahi over Herb Polenta, Buttered Spinach, and Sundried Tomato Pesto (GF)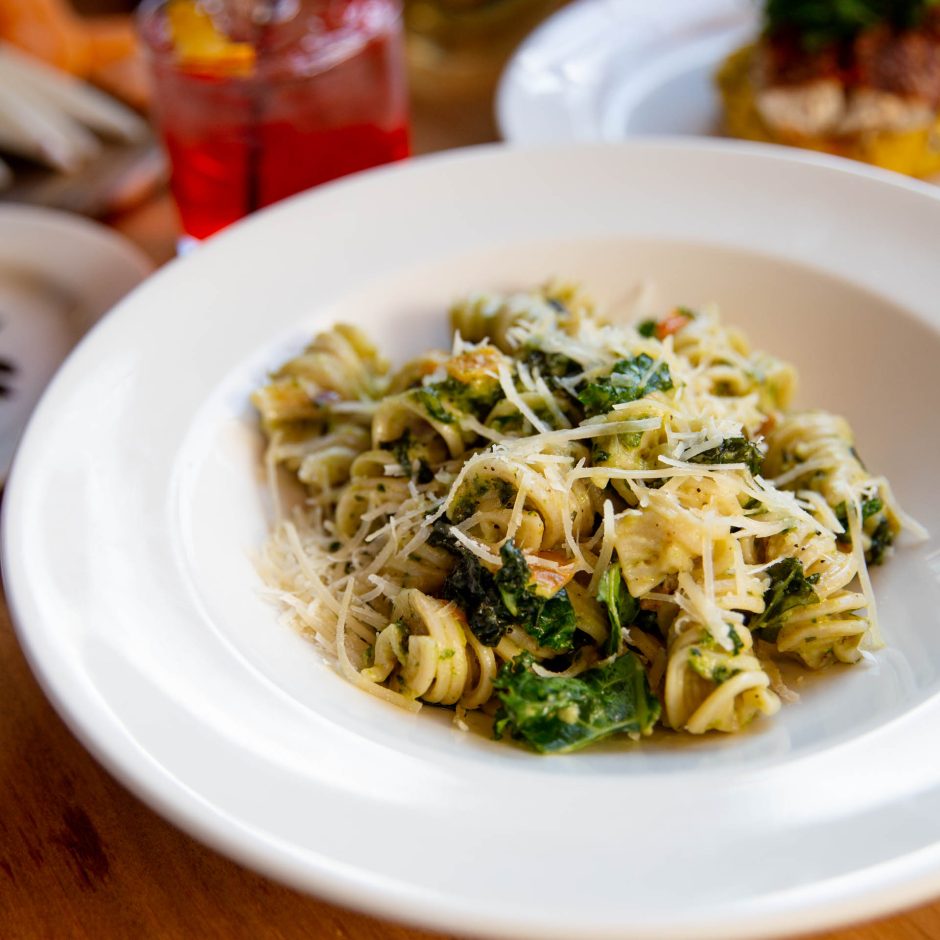 Creamy Basil Pesto Pasta
Nicoletto's Fusilli Pasta with Tomatoes, Red onions, Kale and a Basil Pesto Cream
+ Chicken for $4
Dessert
Dessert is included! Our Double Chocolate Flourless Cake from BAKERY by Frothy Monkey is a delightfully rich, chocolate cake filled with a bright pop of passionfruit mousse and passionfruit sauce. This is a Gluten Friendly dessert.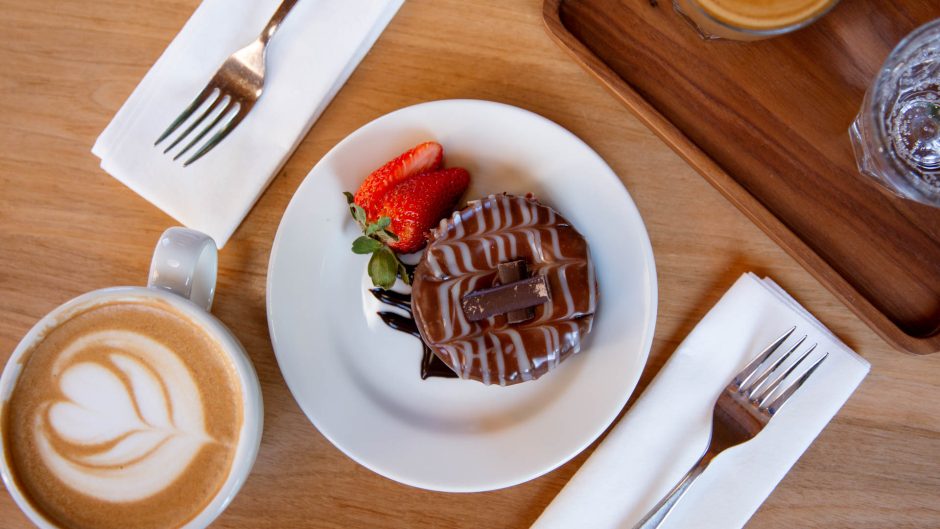 Dietary Notes
You may add protein to the pasta or enjoy as is for a vegetarian option. Both the Braised Beef Short Rib and Herb Crusted Mahi are Gluten Friendly*.
*GF – Gluten Friendly – Our gluten friendly items are prepared with gluten free ingredients but not in a certified gluten free kitchen.
Wine Pairing for Frothy Love Dinners
For fans of wine, we will have a wine pairing add on for $30 which includes one bottle of wine.
Additional Menu Items Available
Our Downtown Nashville location will only be serving the Frothy Love Dinner Menu.
At all other locations, guests are welcome to order from our cocktail or coffee menu, or add menu items to their table from our all-day or dinner options. If you're into cocktails or mocktails, our bartenders will be happy to whip up your favorites.
Baristas will be available during service to serve your favorite latte, drip-coffee, or espresso.
Reservations
Booking Your Frothy Love Dinner Reservation
Availability is limited to individual capacity of each location, we encourage guests to reserve a seat online to ensure availability. Reservations are available starting January 20th, 2023 through the link below. Visit the link below to save your seat!
~ Online reservations close 48 hours prior to the reservation time. After that, please call the cafe to inquire. ~
If there are no reservations at your desired location, we encourage you to visit our locations page to find an alternative cafe near you.
Cancellations
Bummer – You can't make it? If you are unable to make your reservation we ask you to cancel the booking through the link above.
Forgot to Make a Reservation?
While we cannot guarantee a table for walk-in guests on February 13th and 14th, we will do our best to accommodate you.