Winter Triangle is a collaboration coffee stout between Blackberry Farm Brewery (Maryville, TN) and Frothy Monkey Roasting Co (Nashville, TN)
The Blackberry Farm Brewery (BFB) team combined our two favorite beverages, coffee, and beer, for a dark brew that is perfect for winter. The BFB team tasted a dozen different Frothy Monkey coffees to find the perfect blend for this toasty, seasonal stout. They chose a variety that enhances the beer with pleasantly nutty and light chocolate flavor, finished with a citrus note for brightness and soft fruit undertones to round out the palate.
Winter Triangle is now available at select East and Middle Tennessee Kroger stores, Blackberry Farm Brewery, and on draft at Frothy Monkey cafes.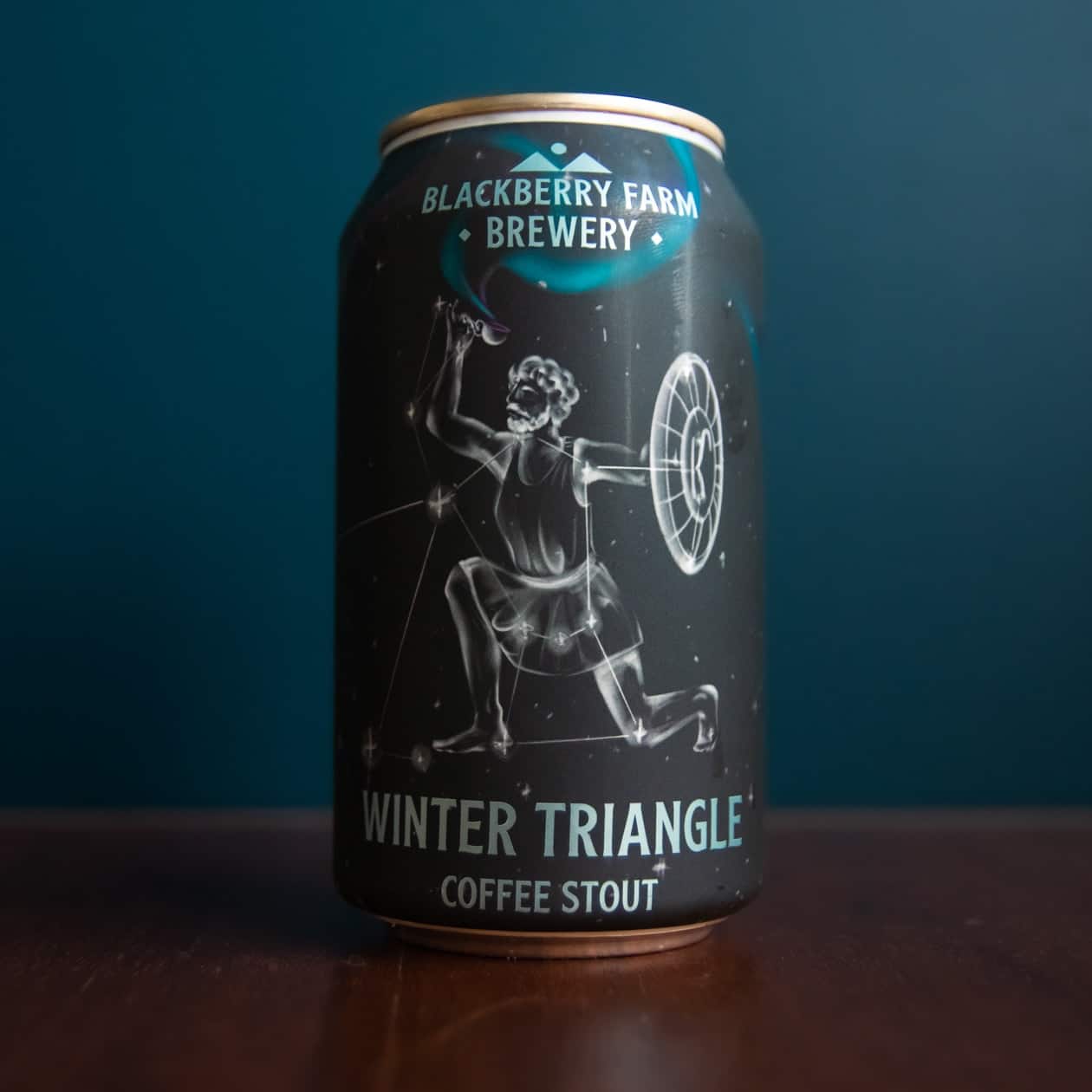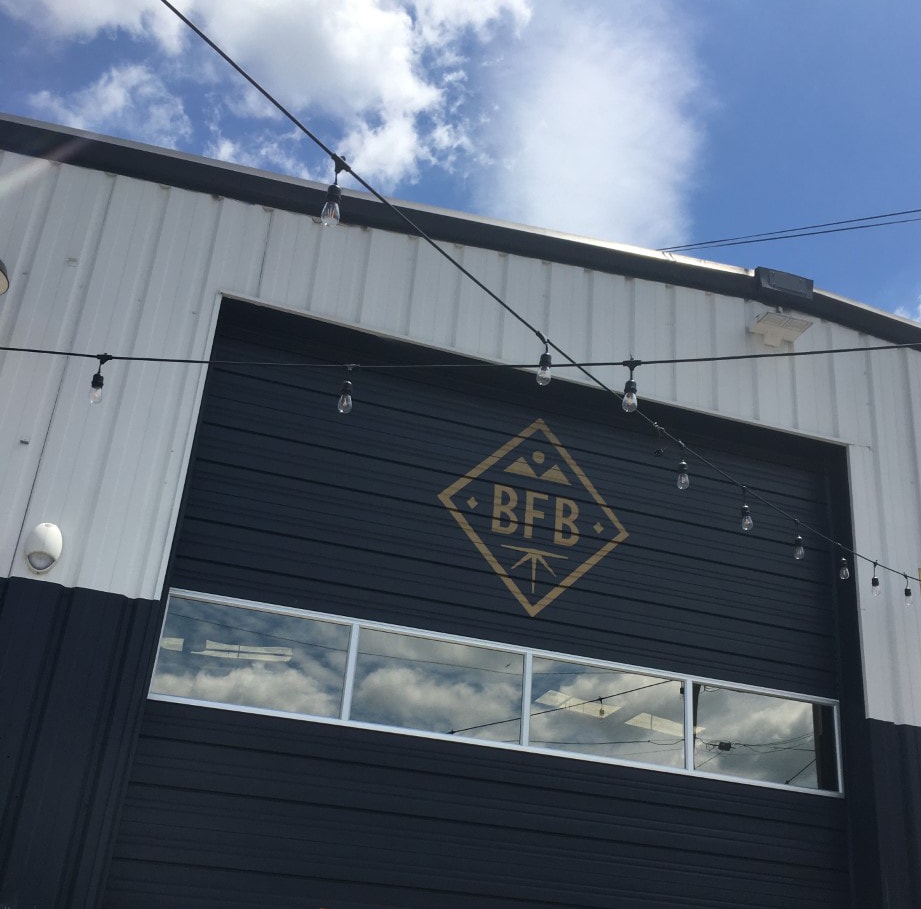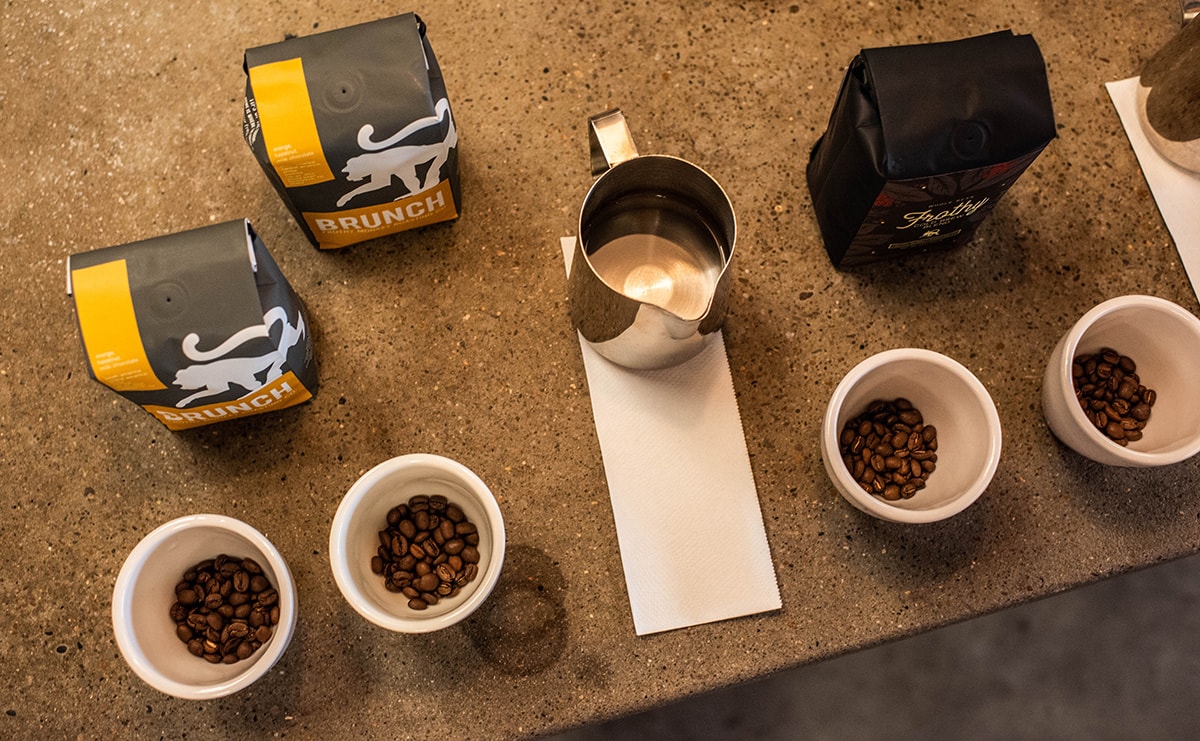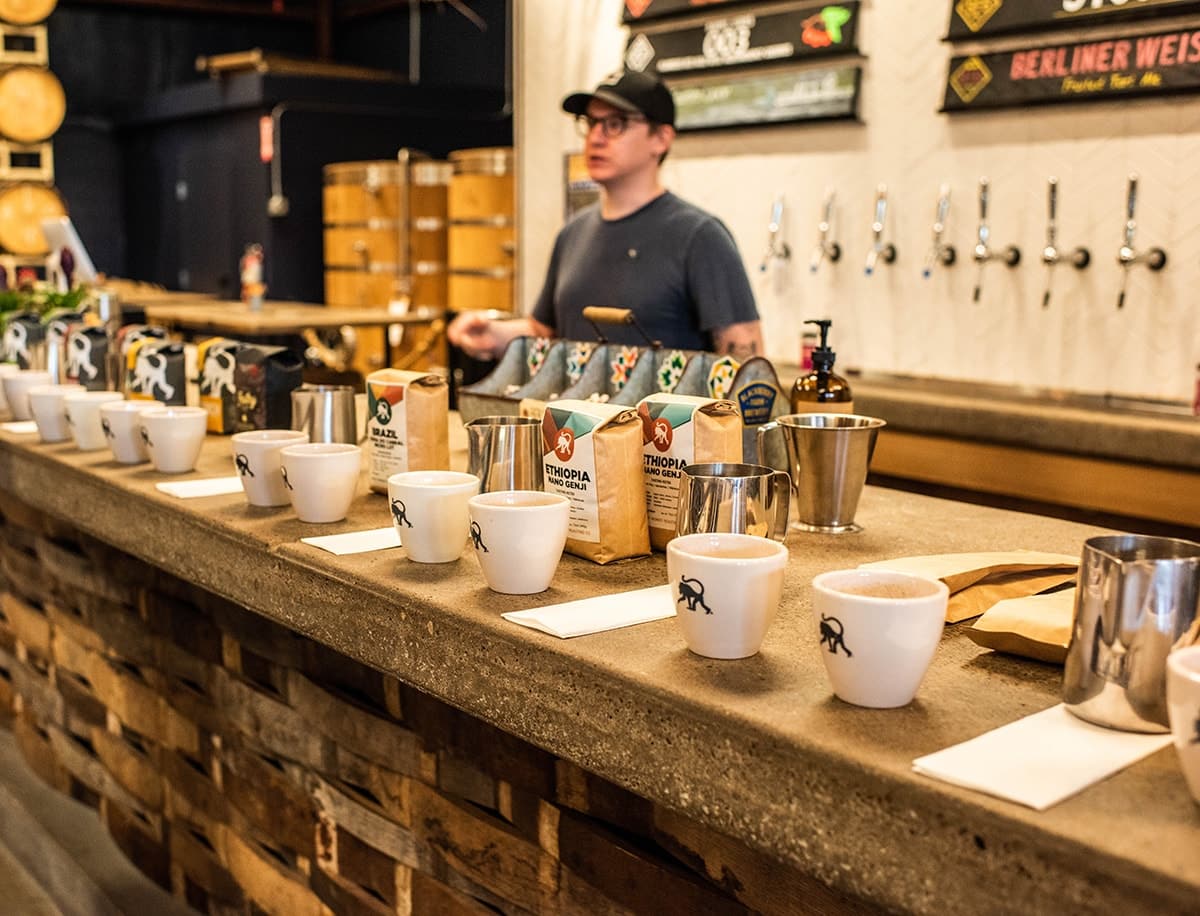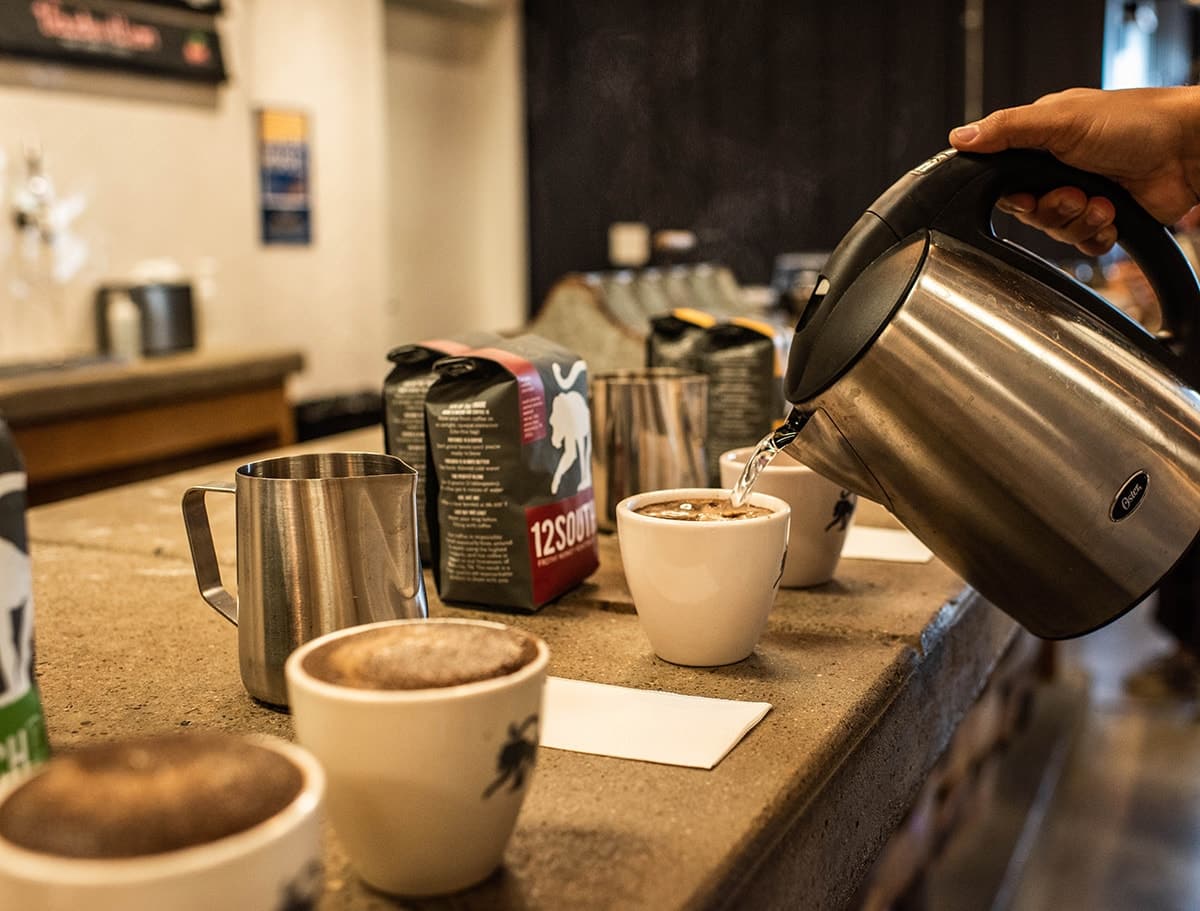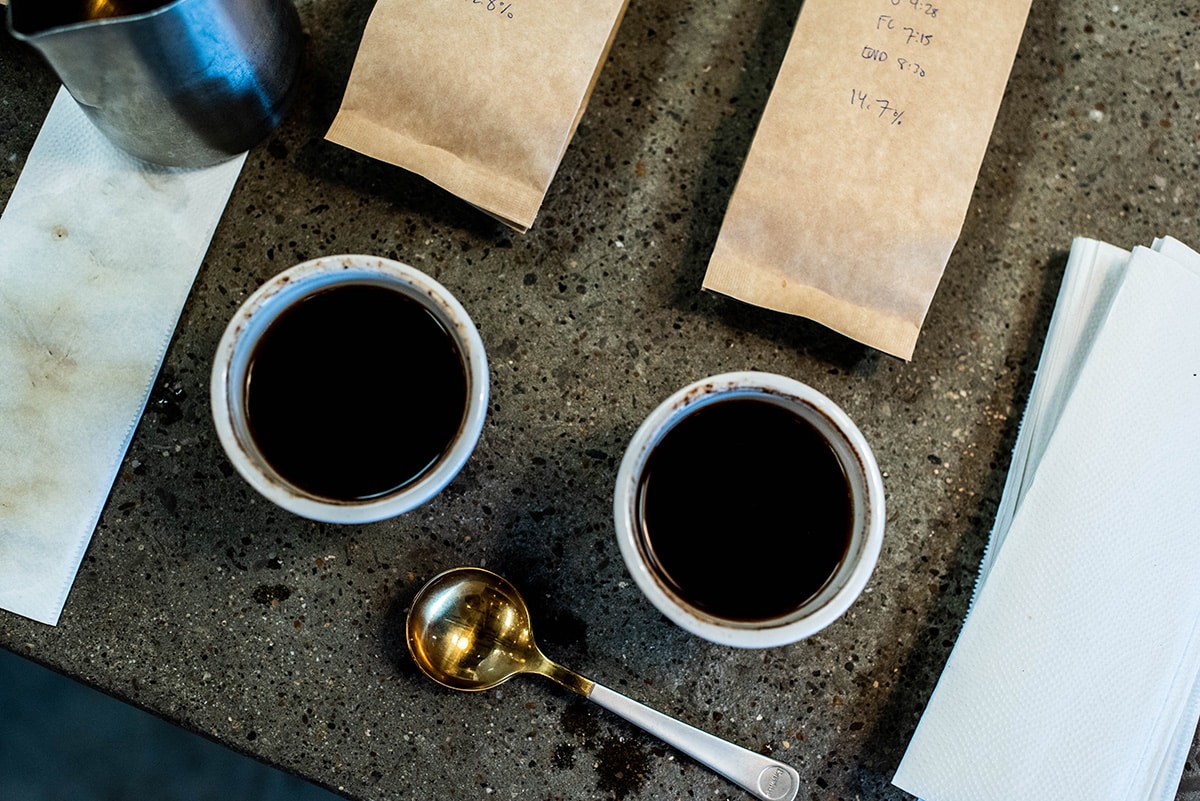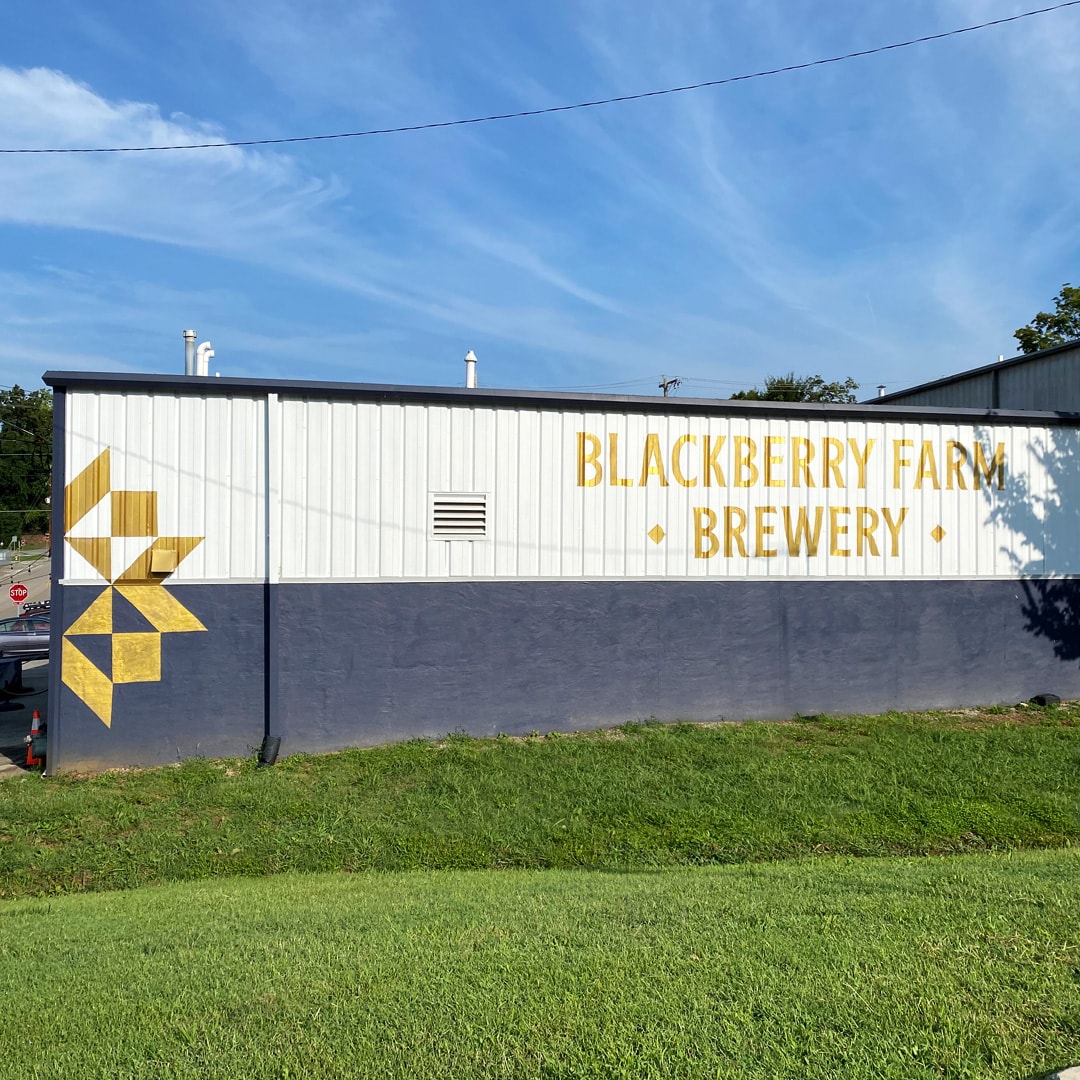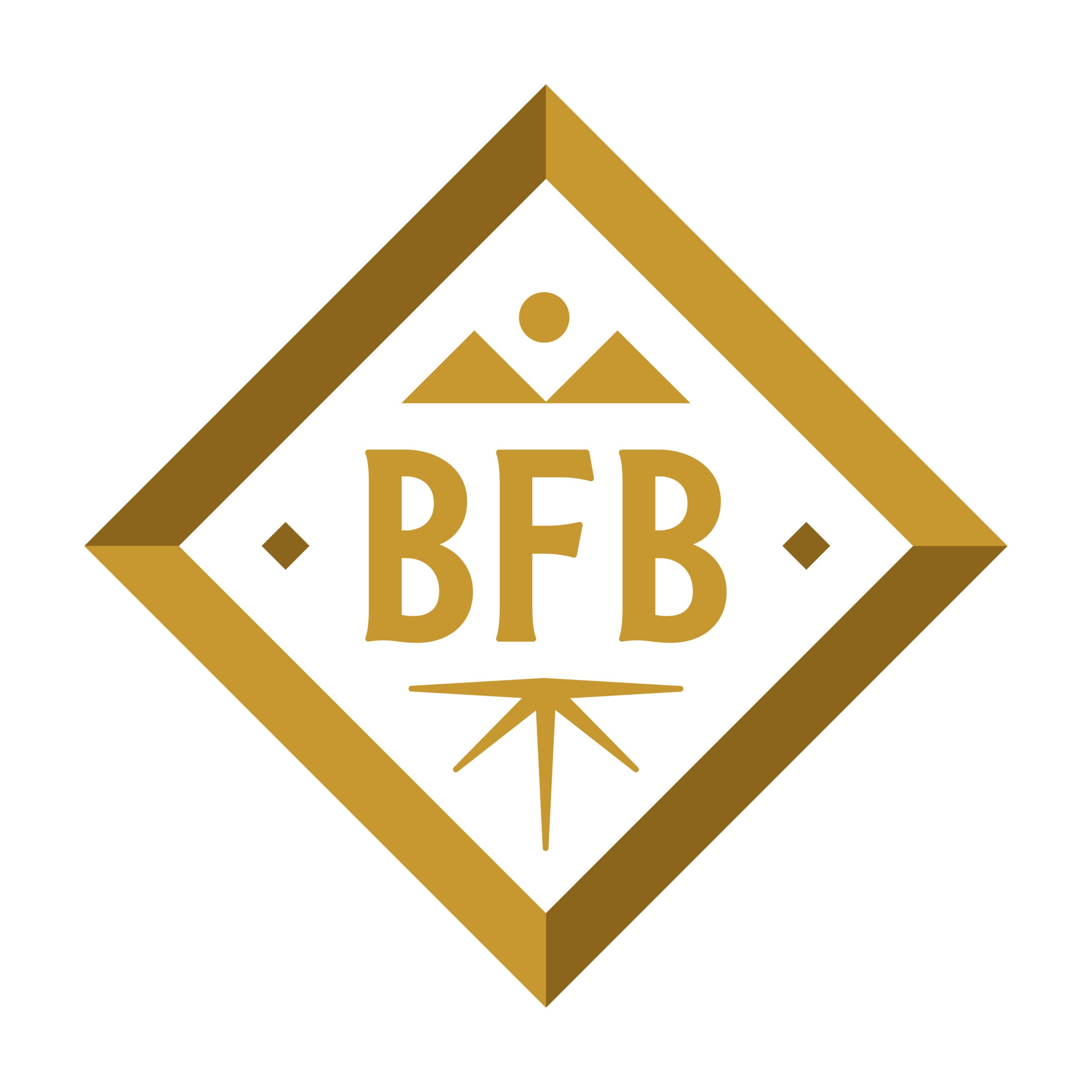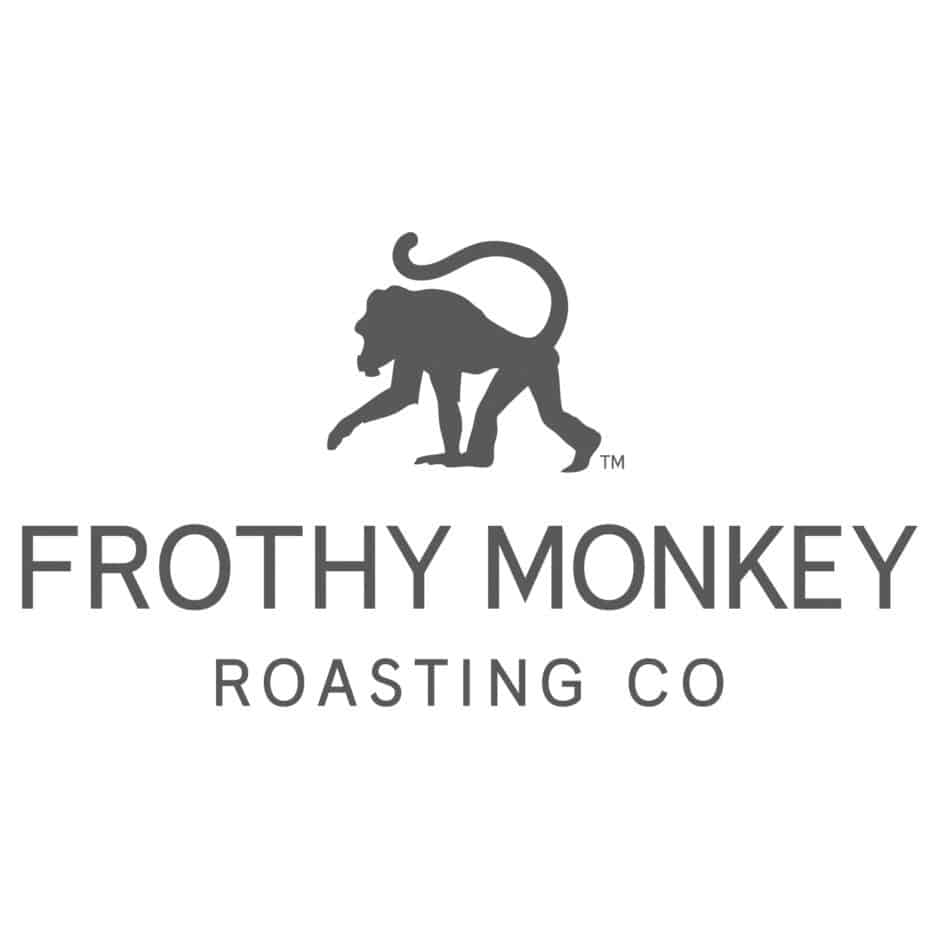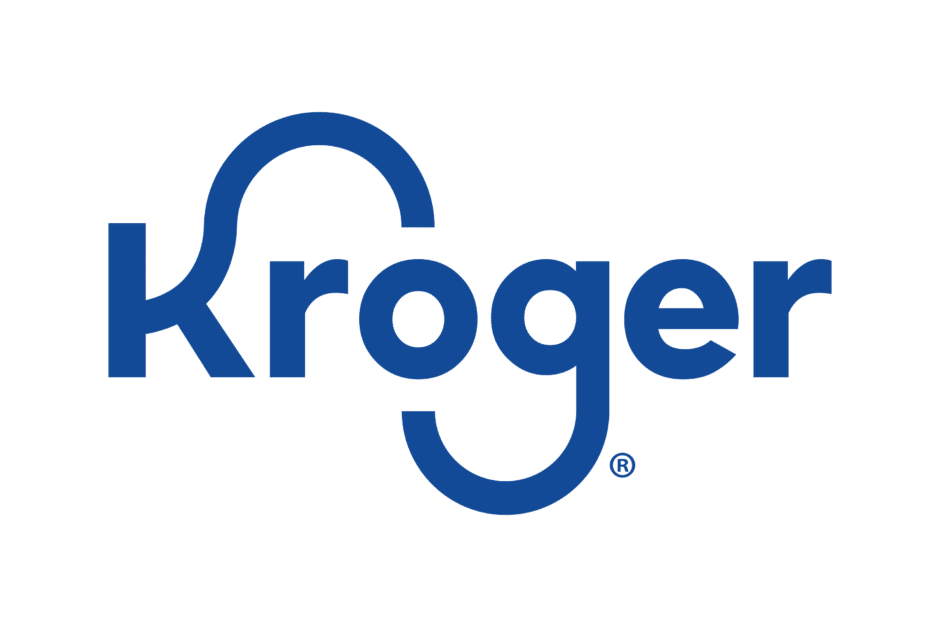 With the creation of Winter Triangle, the BFB team combined two of their favorite beverages – coffee and beer – with help from their friends at the beloved specialty coffee roaster, Frothy Monkey. This project was not only an exciting opportunity for BFB to partner with Frothy Monkey, it was also a chance to pay homage to the history of Kroger grocery stores.
Bernard Kroger started out selling coffee and tea door-to-door. In 1883, he used his life's savings of $372 to start The Great Western Tea & Coffee Co., which would eventually become Kroger Grocery & Baking Co. The storied history and growth of Bernard's business aligns with the Frothy Monkey and BFB stories – all beginning as small teams of passionate beverage professionals and growing in their industry through hard work and undeniable quality.
The BFB team sampled a dozen different coffees from Frothy Monkey to choose the perfect blend to create a seasonal stout for winter. Starting with dry aromatics, then the actual cupping process which involved aroma and flavor profile sampling, they were able to narrow down the coffee that would fit best with the beer.
They didn't want something that was too light and fruity and could potentially get lost in an already roasty beer like a stout. They also didn't want something too dark and heavy that would add too much bitterness to the recipe. In the end, the team selected a riff on the Frothy Monkey Brunch Blend, a variety that added a pleasant nutty, light chocolate, and caramel flavor to the beer.
The name, Winter Triangle, was inspired by the stars. In astrology, the winter triangle is a shape formed from three of the brightest stars in the winter sky. It is an imaginary equilateral triangle made of the primary stars in three constellations: Canis Major, Orion, and Canis Minor. Like those three stars, this beer brings together three beloved companies, collaborating to create one distinct product.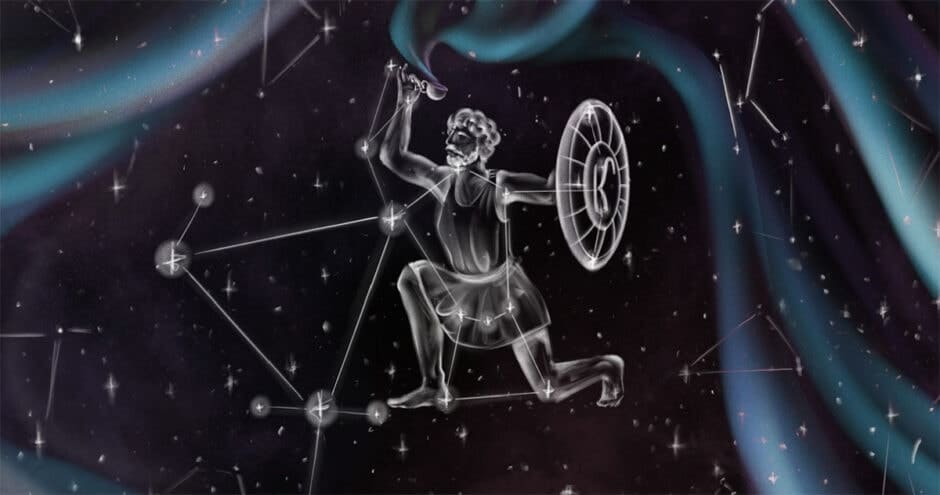 The label artist, Greer Miceli of Blackberry Farm, used the stars as her inspiration for the art. "The winter triangle constellation is only visible in the northern hemisphere during our winter, so it seemed like the perfect visual to accompany a wintery stout. Orion holding a coffee cup was a fun addition to tie in Frothy Monkey," says Greer. 
"I loved the idea of including the Aurora somewhere, and it all came together with the steam from the coffee cup. There are also two Kroger "K" easter eggs hidden in the design. I wanted this design to feel cozy but also give you a little bit of a chill, just like winter. The drama of the night sky filled with stars, Greek hunters, and natural phenomena relates to the deep and rich flavors of the coffee stout. My favorite part, though, is that Orion's pinky is out while he's drinking." 
Beyond the comforting stout and coffee-inspired notes that you will enjoy with a sip of Winter Triangle, the flavor story of this beer finishes with a citrus note for brightness and a soft hint of fruit to round out the palate. Winter Triangle is a delicious ode to the comfort of a great cup of coffee, the smoothness of a great stout and the collaboration of three beloved brands. 
Stay tuned for an opportunity to win a BFB / Frothy prize pack!  Follow us at @frothymonkey and @blackberryfarmbrewery.
---