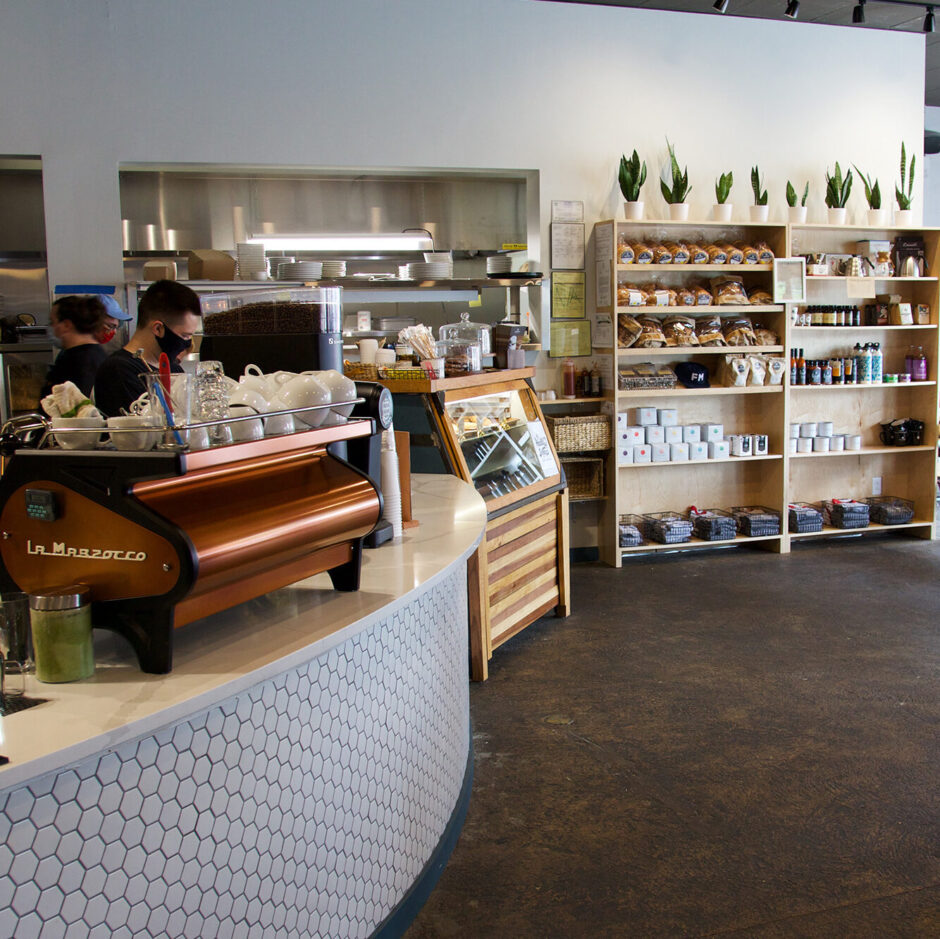 ---
Welcome to Frothy Monkey!
At Frothy Monkey, we believe we're better together.
We're Nashville's local all-day cafe serving breakfast through dinner with a focus on community and genuine hospitality. Whether you're our neighbor, or a visitor, we invite you to join us for a cup of coffee, brunch with friends, or to top off the day with dinner or a drink special. Through sustainably sourced coffee and ingredients, we aim to provide a safe and welcoming environment that can nourish our guests and our community relationships.
Frothy Monkey East is surrounded by quaint homes, the expansive Shelby Park, and great neighbors. Nestled in the heart of Lockeland Springs, Frothy East intended to open as a full-service restaurant in 2020, but instead became a local hub for community following the Nashville tornado and COVID-19. Now operating at full capacity, we couldn't be more appreciative to our guests and neighbors for helping us through an intense and uncertain year.
Originally a grocery store, then the beloved Post East Cafe, Frothy Monkey continues to serve and improve the community with fresh food, warm smiles, and top notch hospitality. The recent addition of our outdoor patio allows for additional seating and dog-friendly dining. The whole family is invited to stop in for a coffee or meal before enjoying the beauty of the neighborhood.
---
Dining Options
Dining In
At Frothy East Nashville, guests are welcome to dine-in with full-service wait staff at indoor and outdoor tables on the patio. Please see the host stand inside to be seated.
COVID Protocols
Our dining rooms are open! Seating capacity may be limited in some cafes, but all locations are open. Safety protocols and updates are available on our COVID-19 Updates page.
To-Go Ordering
Guests are welcome to order at the counter for to-go coffee or food. Come in for a latte or signature drink before strolling the neighborhood or heading to work! Food items, drinks, and fresh baked goods from BAKERY by Frothy Monkey are available to go.
Online Ordering + Curbside Pickup
Frothy Monkey East Nashville offers online ordering with curbside pickup through Toast! Visit the link below to choose the location you'd like to pick up, and we will see you soon!
---
Weekly Events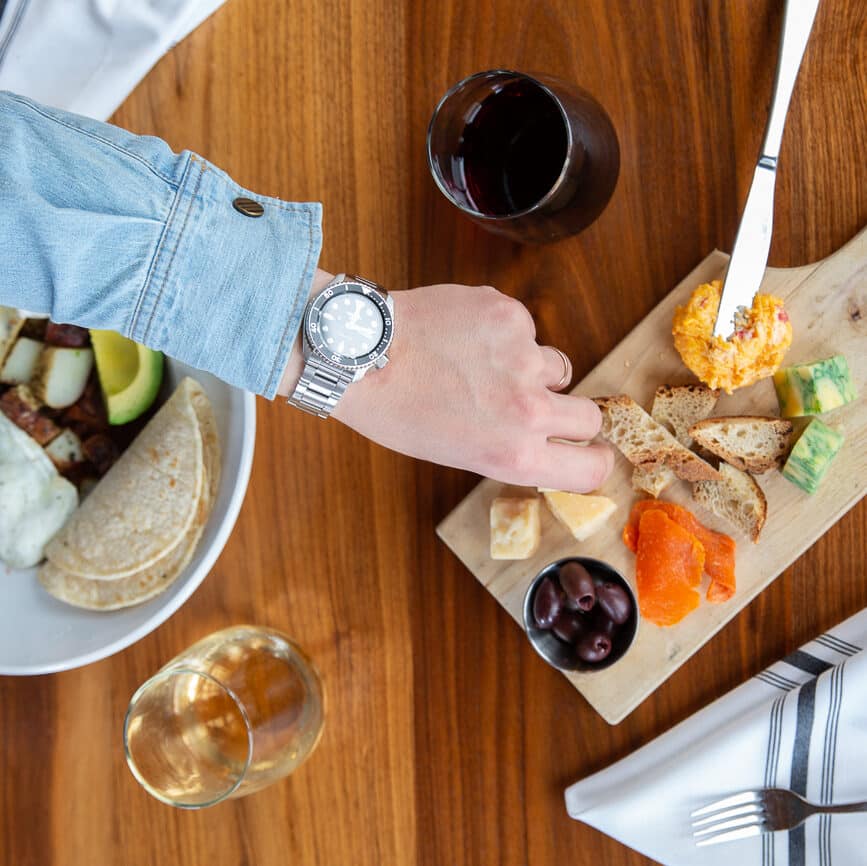 Wednesdays 5pm-7pm
$17 for a flight of 3 wines + your choice of an individual cheese board or $4 off of an entree from our dinner menu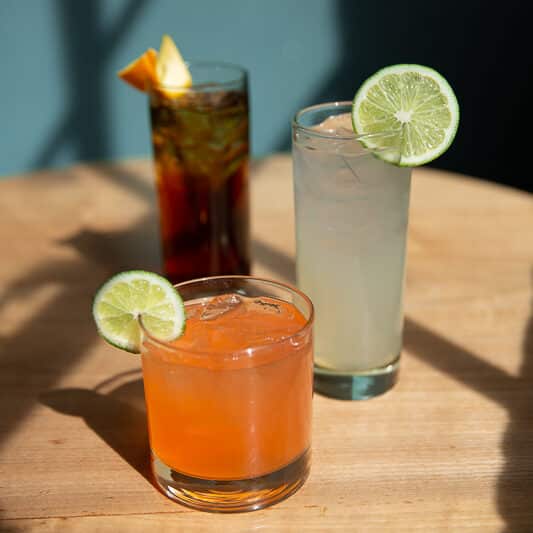 Monday – Friday 3pm-6pm
2 for 1 Select Draft Beer
Specialty Cocktails
$6 Select Wines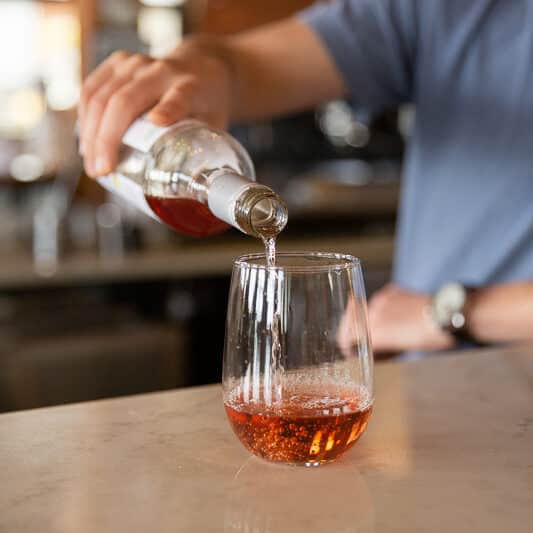 Fridays after 5pm
Enjoy 1/2 off of a bottle of select wines. Bring your partner, your friends or family out to share a bottle of wine and relax after a long week!
Parking + Accessibility
Frothy Monkey Guest Parking
Limited parking available directly outside of Frothy Monkey. Free street parking available on Fatherland and 17th St.
Bike Rack:
Arrows bike rack available outside
fabricated and installed by
Ferrin Iron Works
Public Transit: Frothy Monkey East Nashville is located on the WeGo Transit Bus Route #4.
Accessibility
Our entrance and dining areas are handicap accessible.
Handicapped Parking
One handicapped parking spot available outside of our location.
Animal Policy:
Well behaved and leashed pets are welcome in our outdoor seating areas.
---