Find your Neighborhood Frothy Holiday Happenings
Nashville Area Locations Lightning 100 Holiday Toy Drive
12South, The Nations, Downtown Nashville, East Nashville, Downtown Franklin
Each year at Nashville area Frothy Monkey locations, we partner with our friends at Lightning 100 and the Metro Nashville Police Department(MNPD) to support the Metro Police Christmas Charities Basket Program.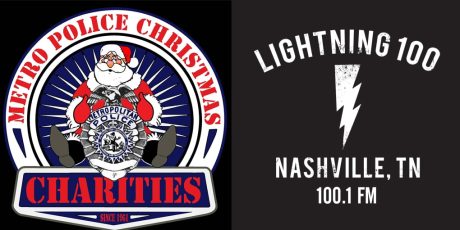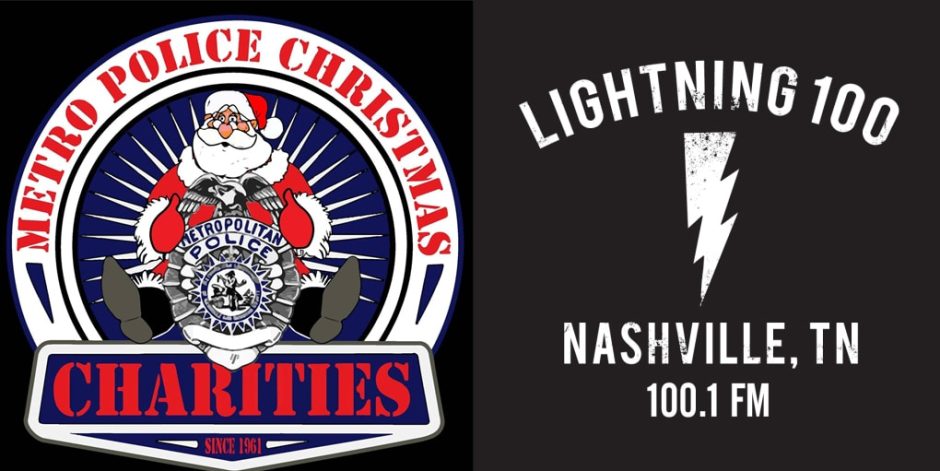 Chattanooga's Forgotten Child Fund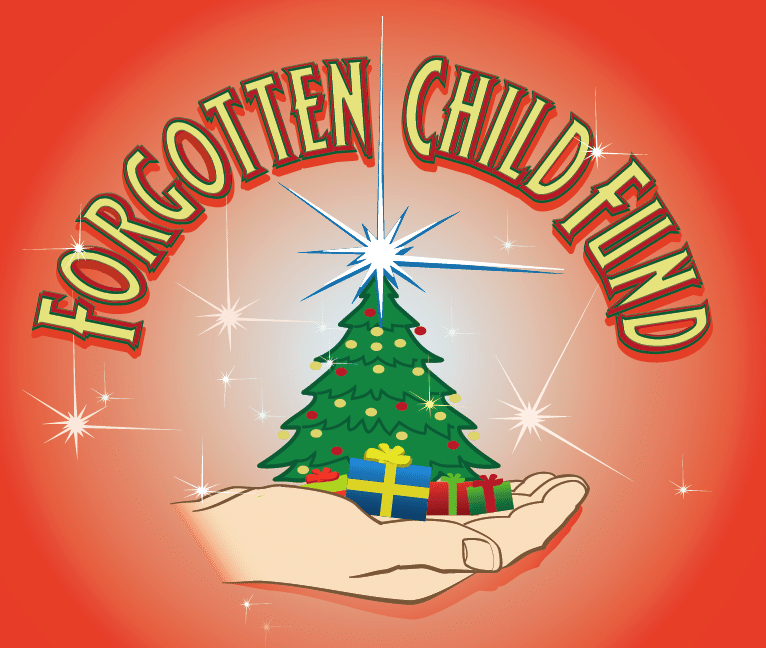 To support the Forgotten Child Fund, donate a toy, children's winter apparel, or make a donation to the FCF. In years past, Frothy Monkey in Southside Chattanooga has been a drop off location for donations.
For families YOU know that would benefit from the FCF direct them to the application page on their website to apply for assistance this holiday season.
Read more about the rich history of Metro Nashville Police Department's Christmas Charities and The Forgotten Child Fund. This blog includes vintage photos of the founding officers and galleries of this event's impact since 1961.
Archive Toy Drive Posts: 2021,
---
Chattanooga's Gratefull Thanksgiving Event
If you are in Chattanooga on Thursday November 17th please join us for Gratefull, an annual city-wide FREE Thanksgiving potluck. Every year for Thanksgiving, a block on MLK Boulevard is transformed into a huge Thanksgiving table.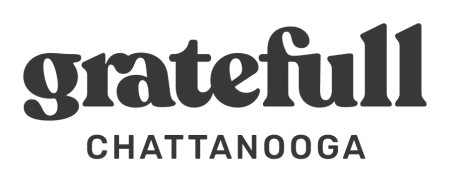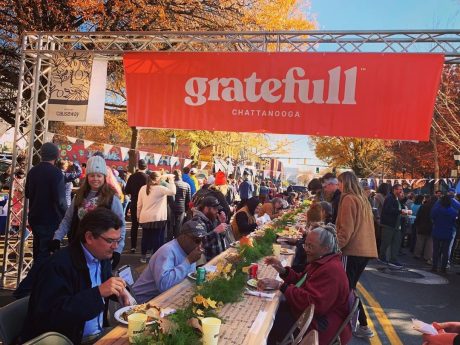 Strangers and friends from of all walks of life gather to share a potluck meal in the middle of the street at one long table. There is no fee, no expectations, and no agenda—just an open invitation. Click here for more info.
This event wouldn't be possible without the coordination and care of Volunteers and the employees at River City Company. If you're interested in volunteering to make Thanksgiving special for the Chattanooga community, visit ihelpchattanooga.org
Birmingham
Coming Soon!
We're Currently looking for Holiday Toy Drive and Holiday Event partners in the Birmingham and Homewood area. If you or your organization are interested in partnering with us, contact us at hello@frothymonkey.com
Knoxville
Coming Soon!
We're Currently looking for Holiday Toy Drive and Holiday Event partners in the Birmingham and Homewood area. If you or your organization are interested in partnering with us, contact us at hello@frothymonkey.com