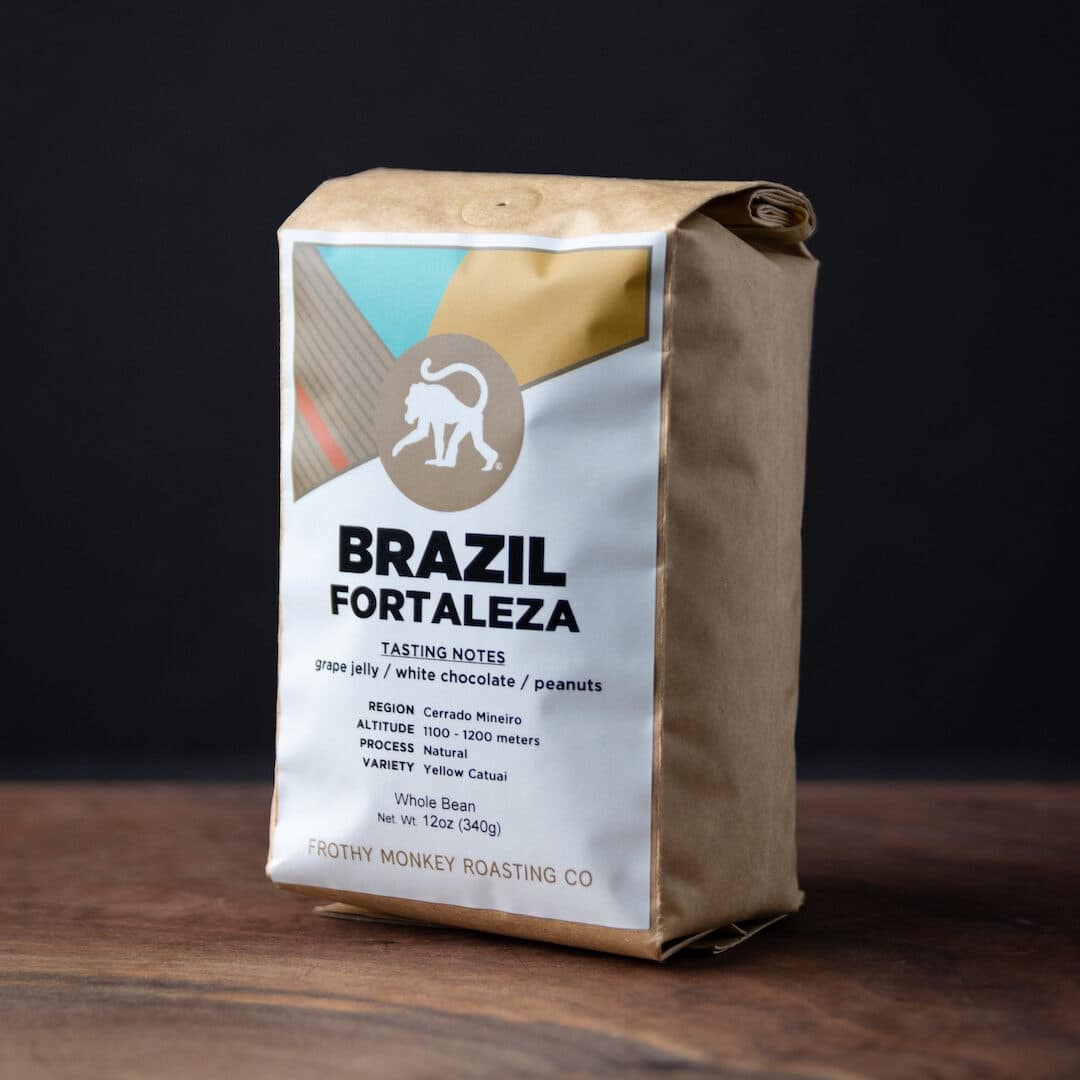 Full-bodied, fruity, and funky: that's Fortaleza! This naturally processed yellow catuai from Brazil has deep, delicious notes of preserved fruits and confections, like grape jelly and white chocolate. It's nutty and creamy, accompanied with mildly winey aspects and just a touch of maltiness. It makes us think of a PB & J or a sweet after-dinner cocktail. This one's big & beautiful, and it's such a treat during these still-cold-and-crisp last weeks of winter.
Frothy Monkey Roasting Co. regularly sources coffees from Brazil for use in our many blends, but we are so excited to offer a brilliant single origin coffee now as well. This Yellow Catuai Natural was grown by Ariovaldo Bonfim and his family at their farm, Fortaleza, in Chapadão de Ferro, a microregion of Cerrado Mineiro.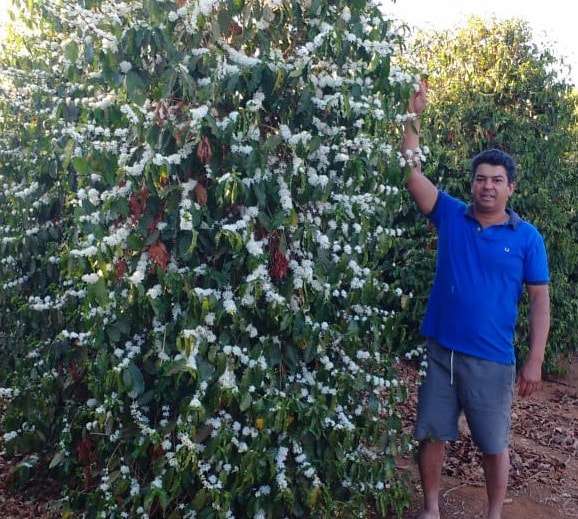 Cerrado Mineiro, located in the east of the Brazilian state of Minas Gerais, is somewhat luckier in altitude than the rest of the state, at about 1,100 to 1,300 masl (the rest of Minas Gerais is typically just under 1,000 masl). The extra altitude may be one of the factors that boosts the profile of this delicious Yellow Catuai.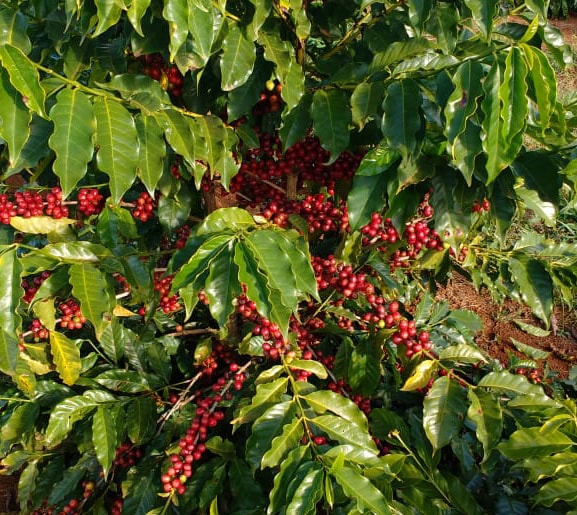 Catuai is a unique varietal of coffee, made by Brazilian agronomists by crossing Mundo Novo and Caturra. It's a high-yield coffee and is widely grown across Brazil. Our Yellow Catuai was naturally processed. Ariovaldo also grows Red Catuai, Arara, and Acaia on his 5 hectares of coffee farm, producing about 330 bags total each year. We are fortunate to be able to present this Yellow Catuai Natural as our newest Single Origin, and hope you enjoy it as much as we do!