Our Fall + Winter menu updates for 2022-23 bring awesome additions, small tweaks, and green upgrades. Chef Chase updates the Frothy Monkey menu twice per year. Additions or adjustments to the menu are often a reflection of your reviews or common add-ons you can't get enough of. We're excited for you to try these new dishes and give us your feedback. Check out the newbies below!
New
Overnight Oats
Filling, fruity, and made in house! Overnight oats are a perfect vegetarian option for breakfast packed with nutrients from oats, almond milk, banana, and coconut. With a cherry syrup drizzle, you'll get a pop of tart cherry to balance the natural sweetness.
Avo Toast
We're getting a little more adventurous with our Avo toast this go around. Try the new version with balsamic tomatoes, fresh mozzarella, avo mash, and sprouts. It's a little acidic, creamy , and fresh as always.
Basil Pesto Chicken
Speaking of colorful, the new Basil Pesto Chicken is packed with color. This plate adds a great protein forward option to dinner time at Frothy.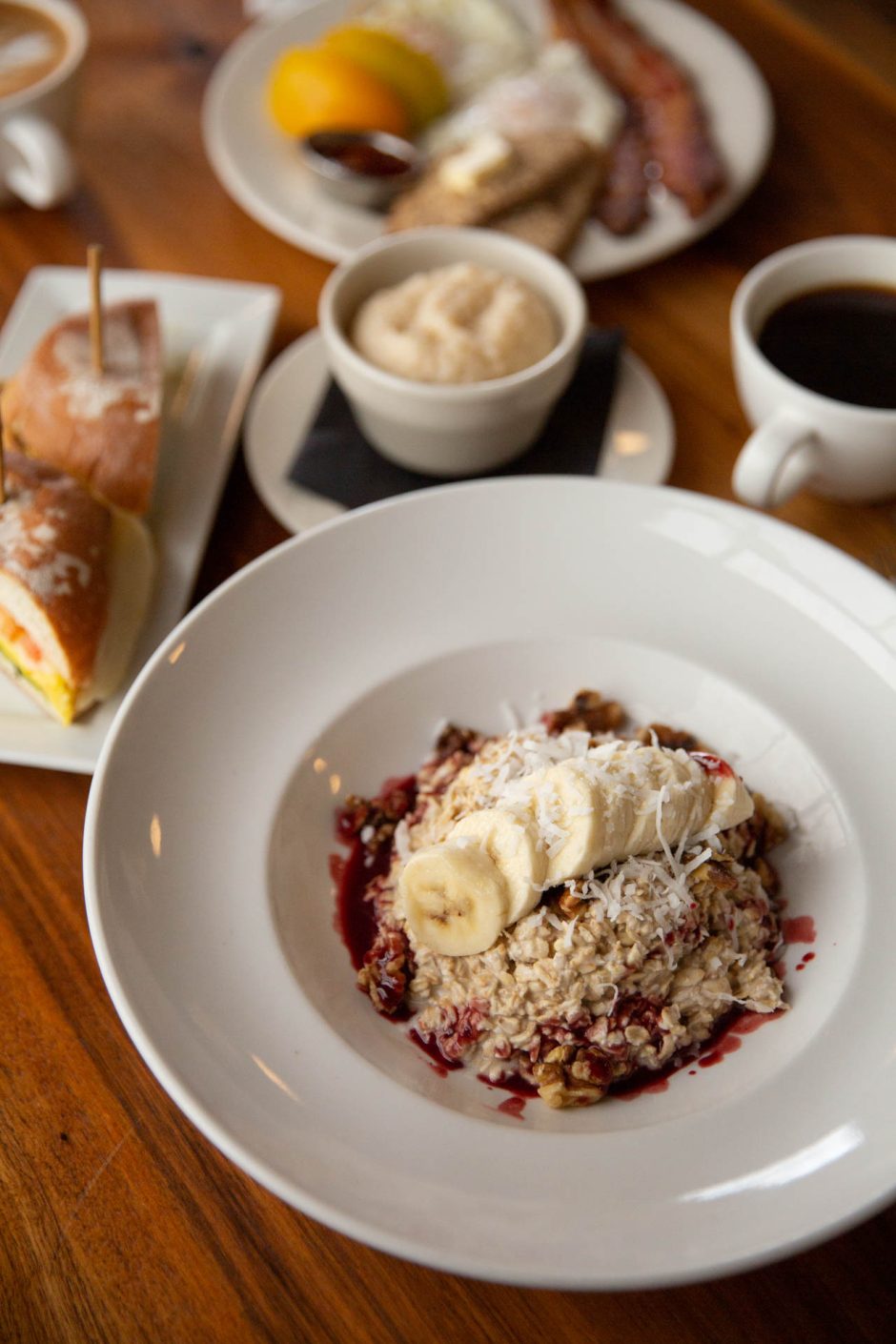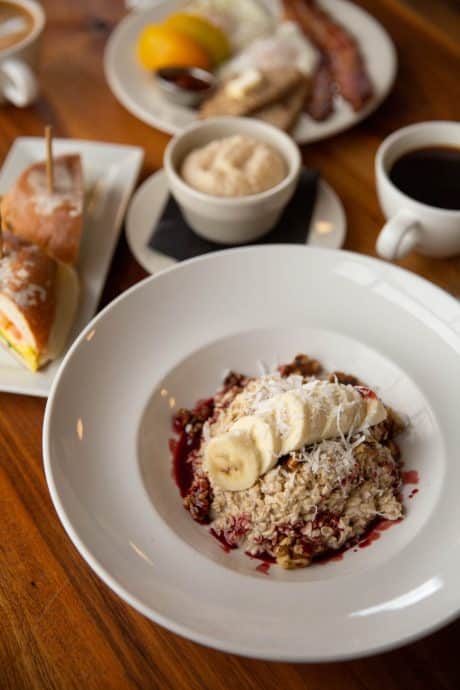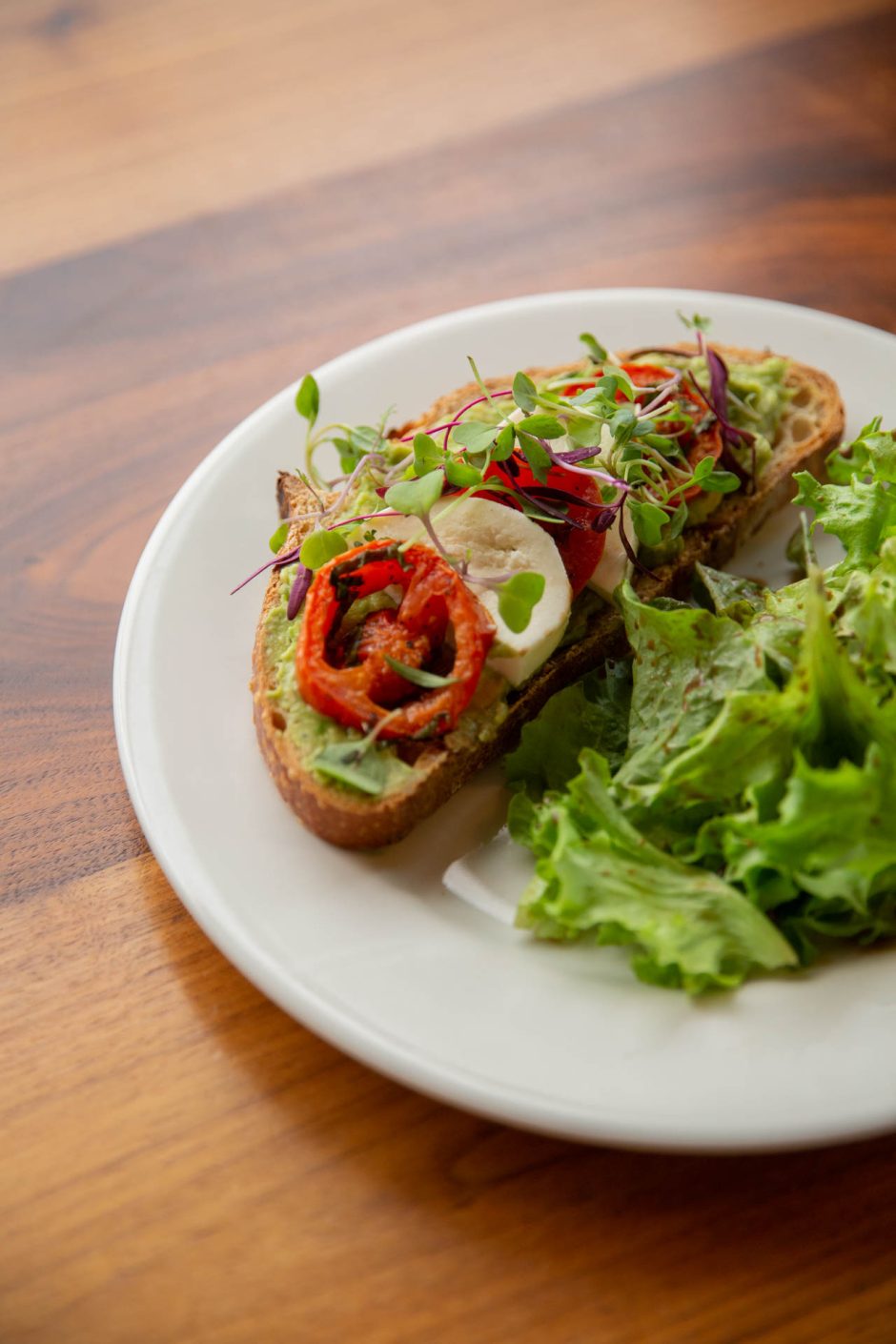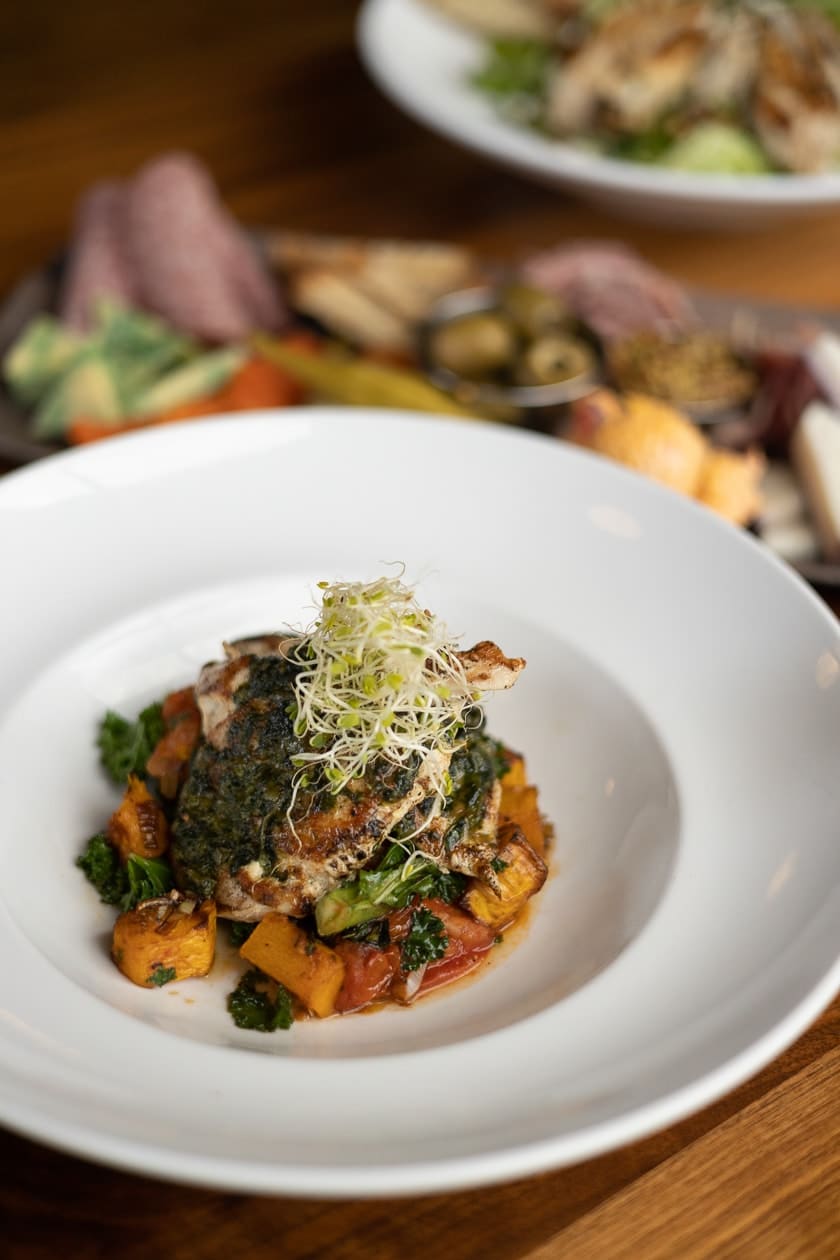 Updated
Capri Sandwich
The capri isn't going anywhere! You've proved that you love this breakfast sandwich, but she's just getting a little upgrade with a slice of tomato.
Hello Salad and Sandwich Combos!
Looking for a little more color on your plate? Say so long to a monochrome meal and enjoy a colorful upgrade with a bungalow salad on the side of each of our sandwiches! Add a cup of soup for a classic cafe combo.
Gouda Grits
Our grits got an update! We've moved to Gouda grits for a deliciously smooth and buttery taste. They are now featured in the Farm Breakfast, in the Shrimp and Grits Bowl, and available as a side.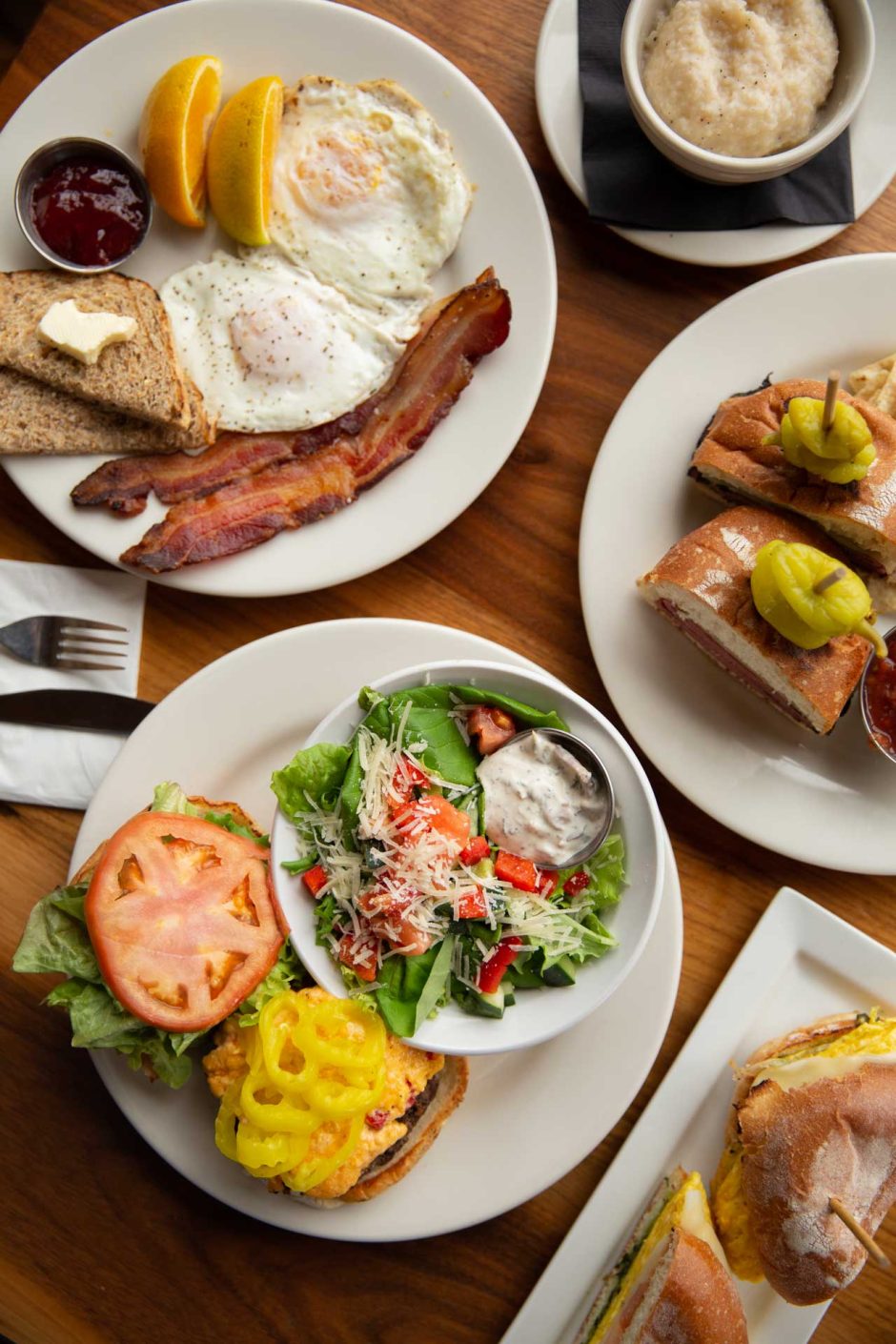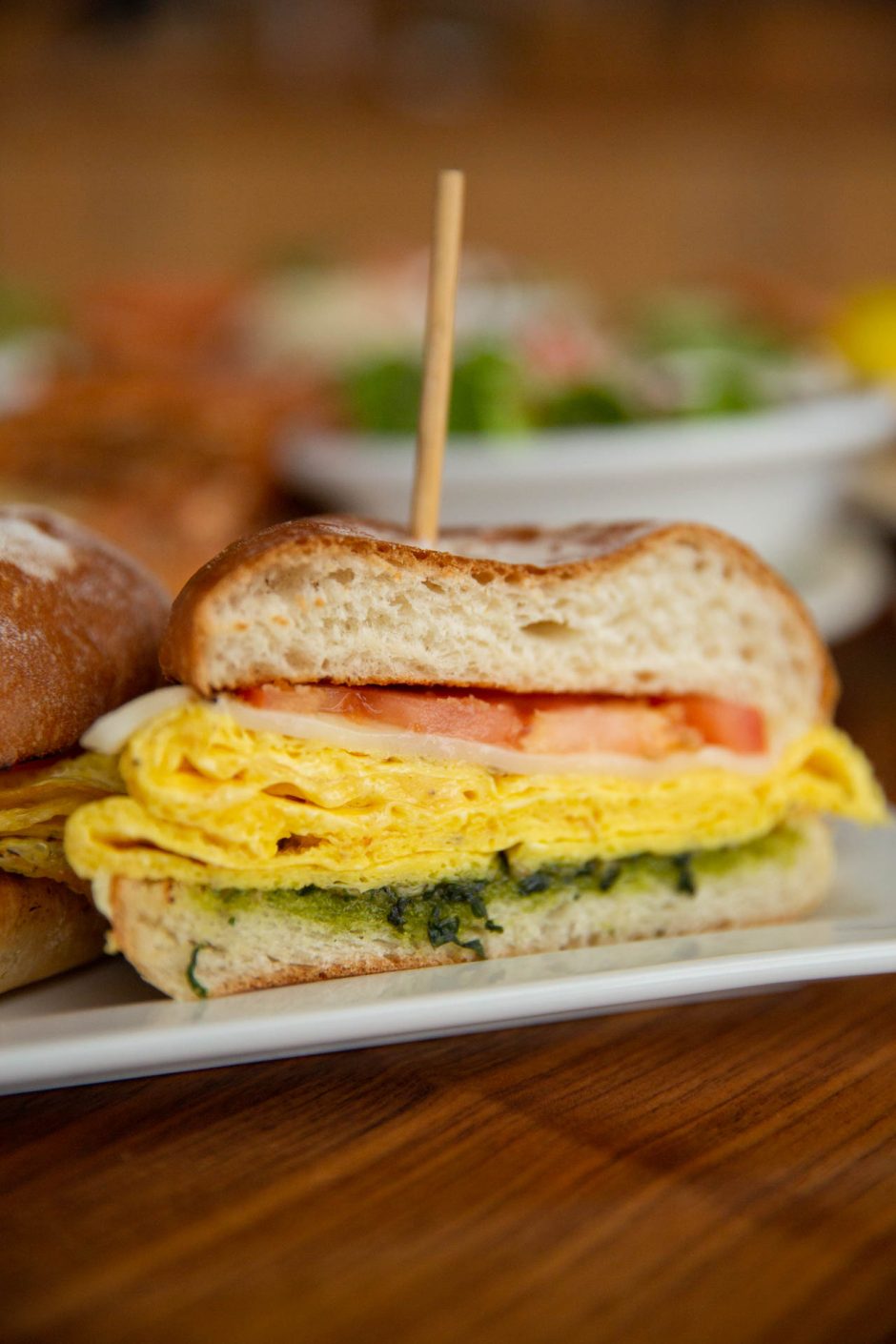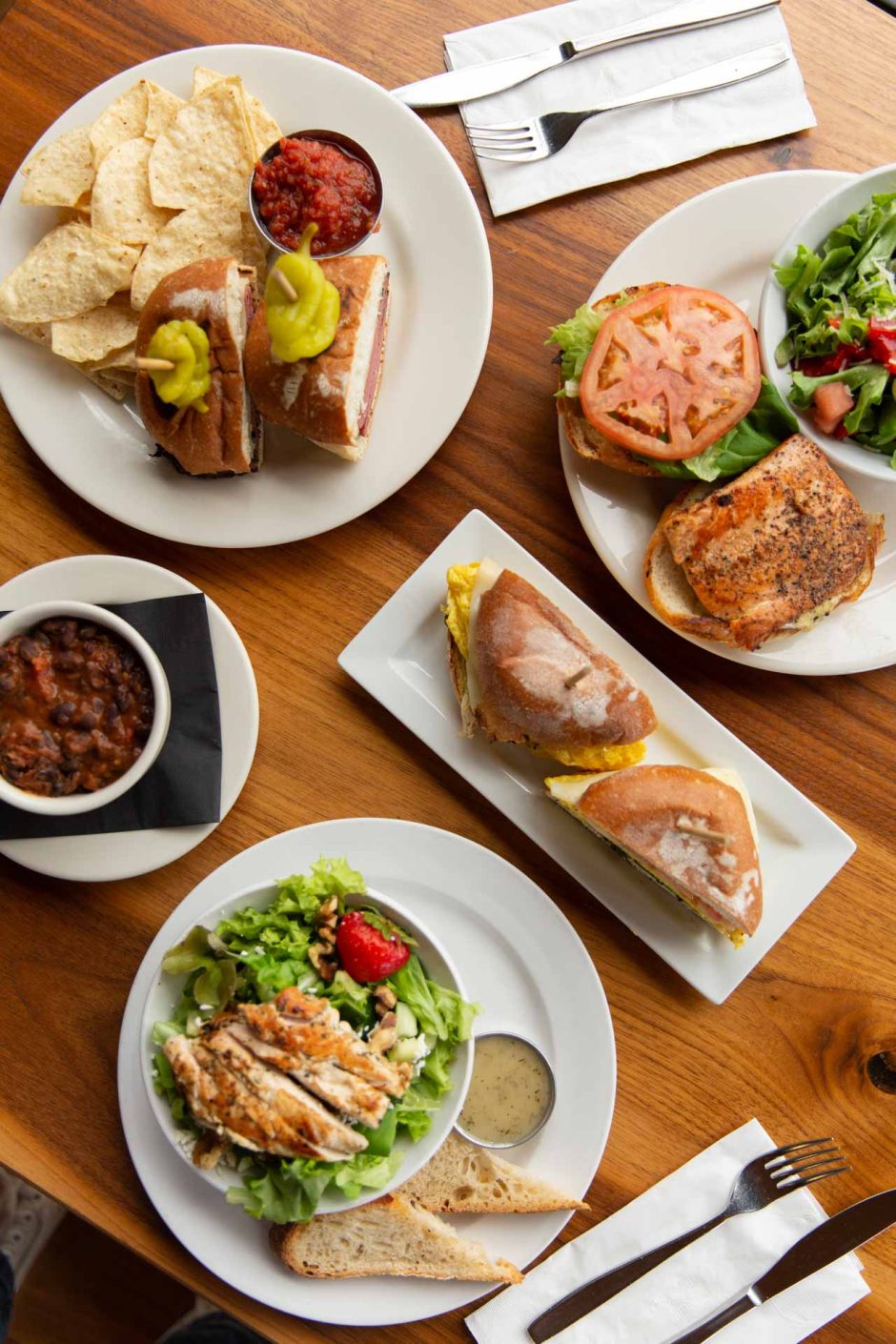 Artisan Cheese Board + Antipasti Board
On your next Wine Down Wednesday or dinner date, enjoy a new featured cheese on the artisan cheese board or Antipasti Board. We've swapped white cheddar for Drunken Goat cheese. This Spanish cheese is aged for a short period of time, submerged in port wine to make a deliciously smooth addition to our meet + cheese boards.