Have you ever wondered how Frothy Monkey cafes build the seasonal drink menu?
Look no further! We're here to give you the low down on our seasonal drink selection process and a sneak peek at the 2023 Spring and Summer competition.
About our Drink Competitions
Twice per year, the creative minds of our employees (baristas, servers, kitchen staff and admin included!) are invited to gather at our roastery to present drink recipes to a small panel of judges. They don't have to be a barista to participate! We're open to ideas from all Frothy folks.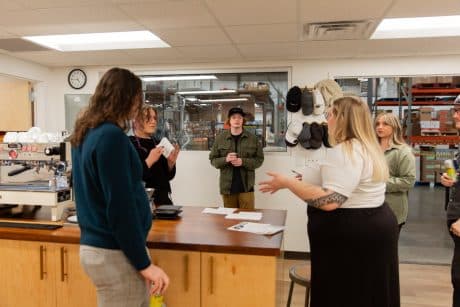 Competitors are required to bring their own ingredients aside from espresso, milk or alt milk, and glassware. Participants bring all kinds of homemade syrups, powders, spices, and toppings. Inspiration can come from anywhere! We've seen drinks inspired by baked goods, trips across the world, favorite flavor combos, holiday traditions and more.
If an employee is not a trained barista, or may need help with a recipe, our coffee education and training team are happy to assist. Suzy Lippmann and Ryan Bledsoe make participating in the competitions accessible to all. With their experience in professional coffee competitions and years of experience in barista training, they make building unique coffee drinks fun and accessible to our employees, and even our wholesale coffee customers.
Spring and Summer Drink Competition '23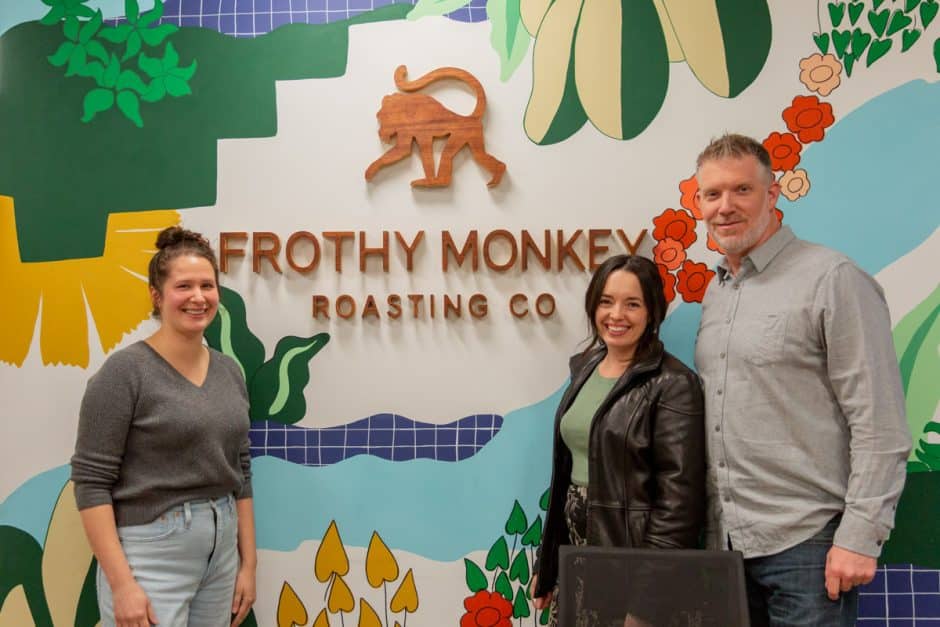 Our 2023 Spring + Summer Drink Competition was held on January 26th at Frothy Monkey Roasting Co. This competition's judges included Brandon Styll from Restaurant Radio (right), Graciela Armendariz (center), Manager of Humphreys Street Coffee, and our own Erin Cortinez, Cake Designer from BAKERY by frothy monkey (left).
When evaluating the submissions, judges consider 3 major categories; Taste, Creativity, and Visual Presentation on a scale of 1 – 10. They also give each drink an overall score from 1 – 5.
We saw some awesome drinks hit the table for the judges. Some included pops of color, surprising balances of salty and sweet, and a great array of espresso, cold brew coffee, and non-caffeinated options.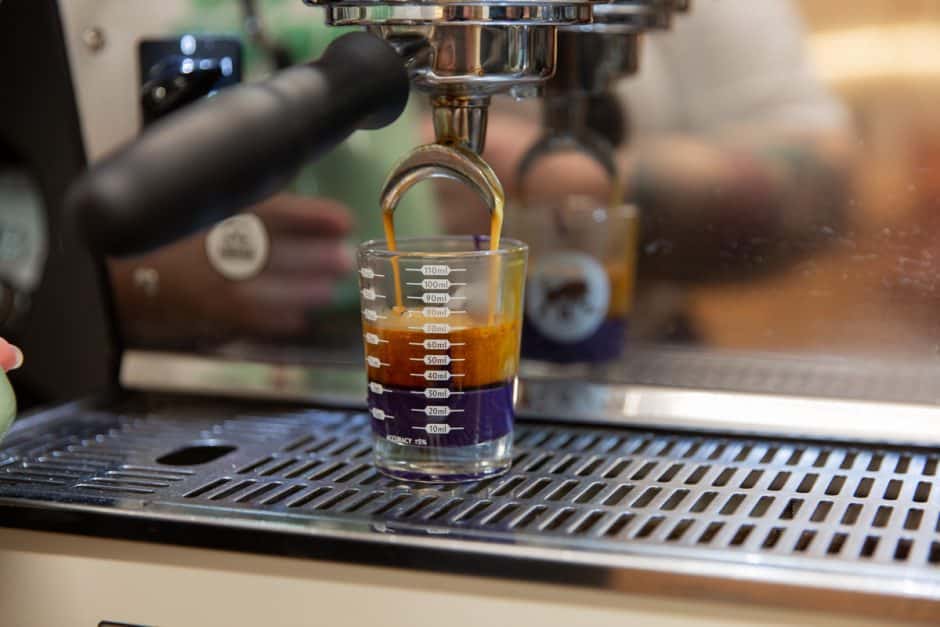 When presenting their drinks, competitors are encouraged to write a narrative statement to help judges understand the drink concept. Cheeky names are always welcome. We love a good pun or play on words.
(Luna reads a narrative statement for a drink at the Spring + Summer Drink Comp)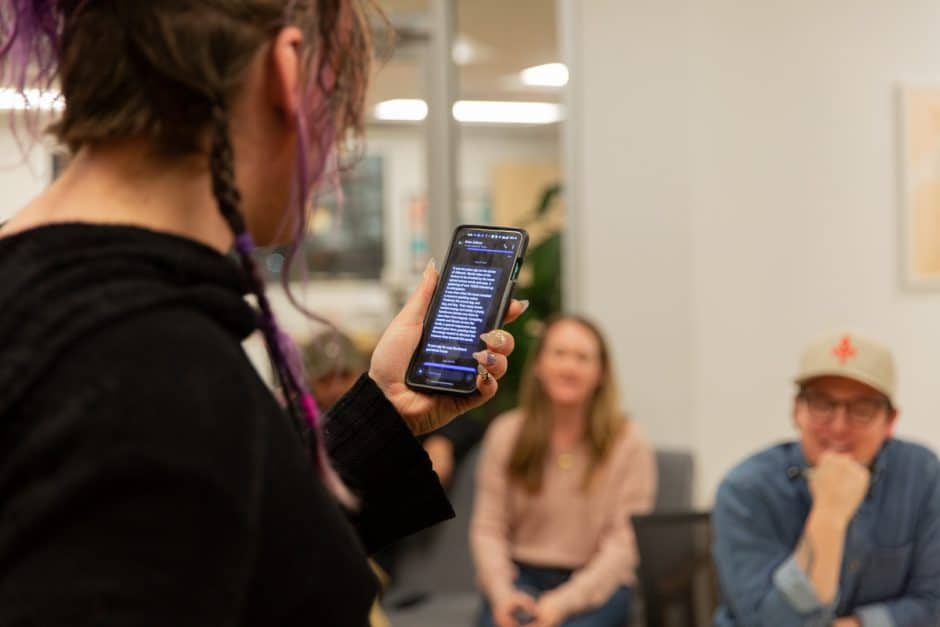 Winners of the Spring and Summer Drink Competition '23
This year the competition was steep, but ultimately the judges settled on three drinks for the seasonal coffee menu. It's not quite time to reveal the winning concoctions, but we will congratulate our winners!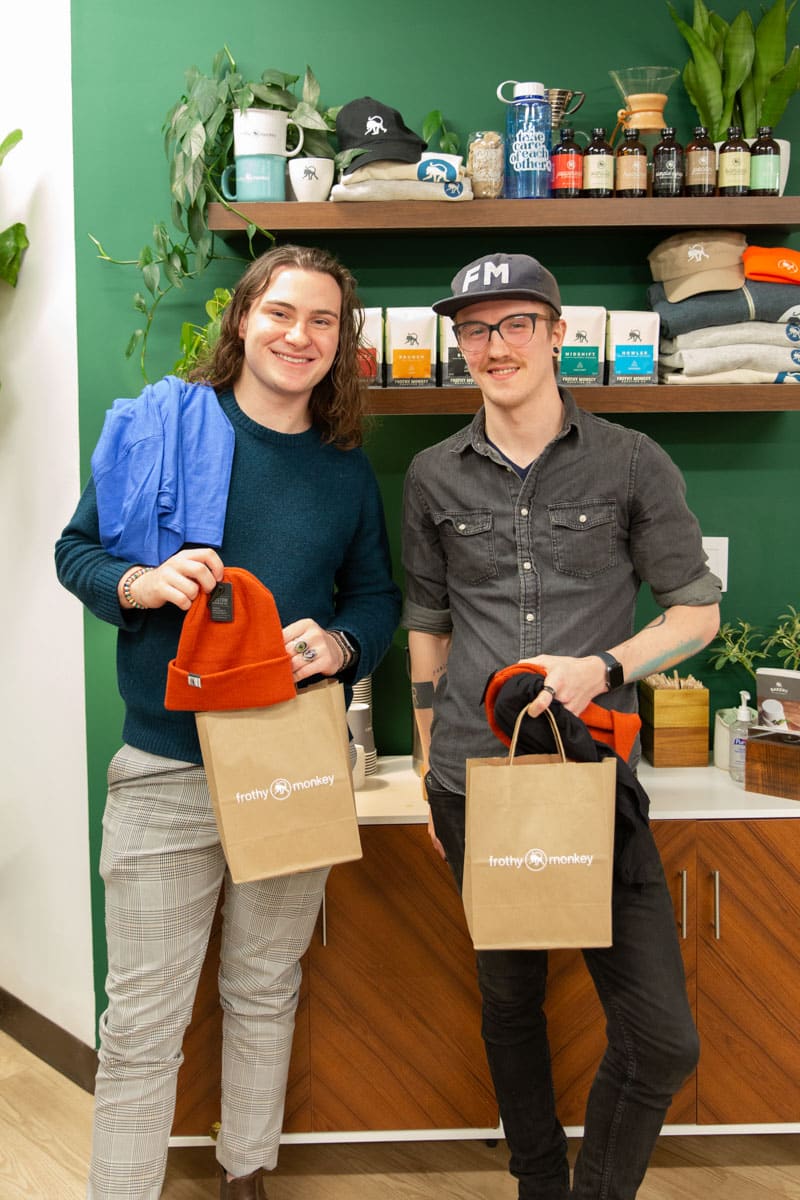 Thank you to all of our participants for spending the evening with us at Frothy Monkey Roasting Co, and to our judges for their time and expertise. Big shout out to our Coffee Education and Training Team, Suzy and Bledsoe for spearheading this event and making it possible for our cafes to showcase our employees creativity!
We'd also be remiss to mention some awesome swag from our partners and friends at La Marzocco! It's a pleasure using the La Marzocco espresso machines for our competitions, employee training, and in all of our Frothy Monkey cafes.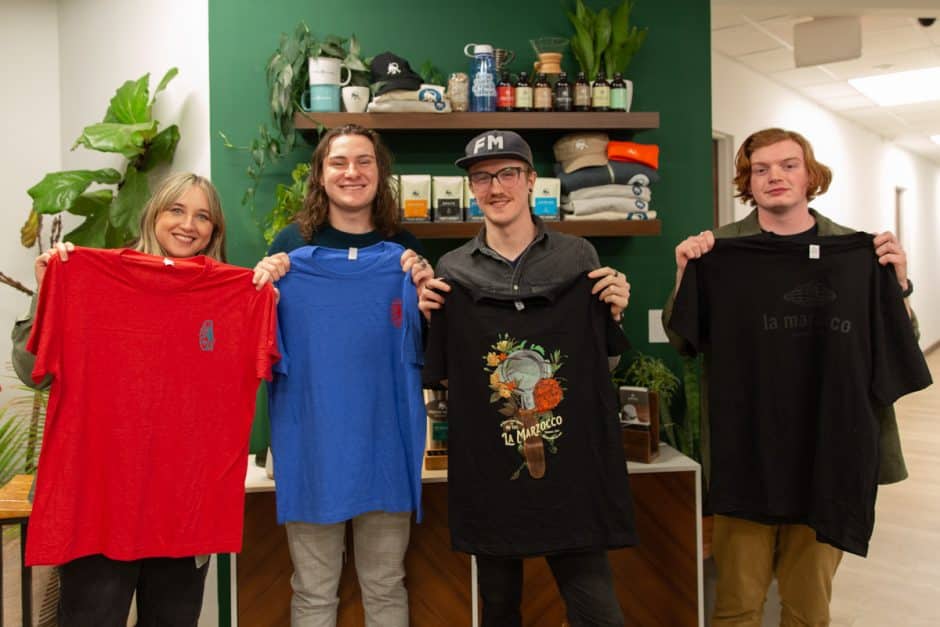 Stay tuned for the release of our Spring + Summer 2023 Menu to see which drinks made it to the menu!
More Photos from the Spring and Summer Drink Competition '23