Frothy's Spring/Summer Seasonal drinks are made for front porch sippin'! Brighten up your coffee routine with a fresh summertime favorite. Infused with herbs, fruits, and spices these hand-crafted drinks bring a unique twist to classic summer sips.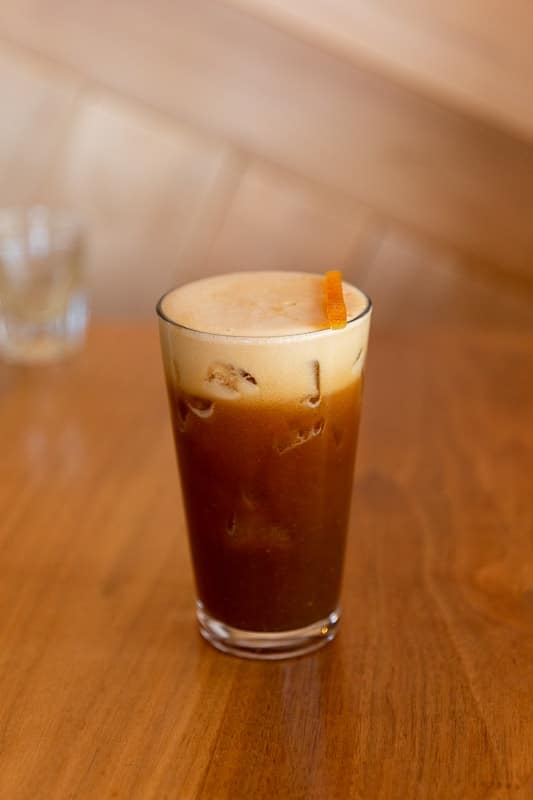 E.T.
Components:
Espresso + Tonic with Cardamom, Orange, + Mint
Created by:
Brendan Fellenz – he/him Instagram: @bcfellenz
Frothy Monkey Roasting Company

Frothy Monkey Roasting Company's Brendan Fellenz has another drink on the menu this season. The E.T. is coming at you with a bright and juicy blend of orange juice, cardamom, and mint.
"You've got to be careful not to drink this one too quickly," Brendan says, "It's so easy to crush." With a full shot of espresso and refreshing tonic bubbles, Brendan suggests espresso lovers to order one before heading out to play frisbee at Centennial Park or take a walk at Percy Warner Park.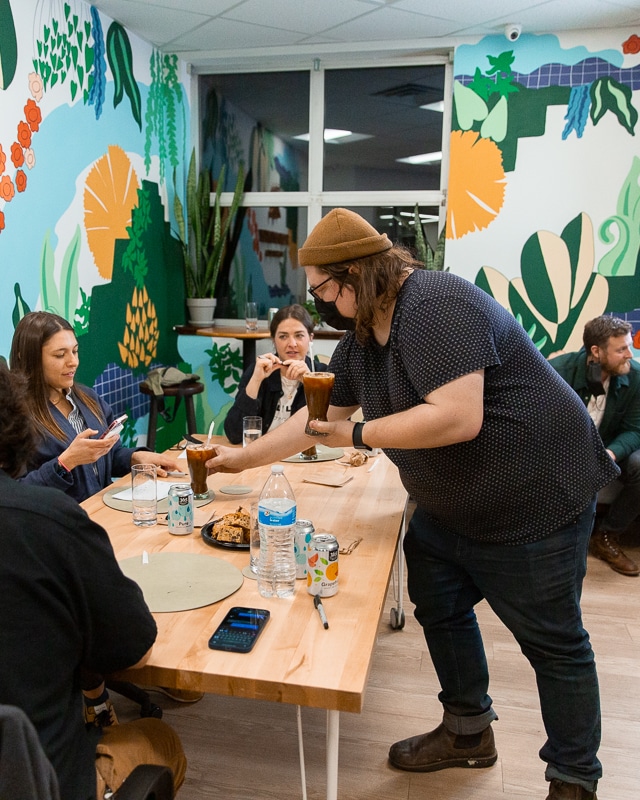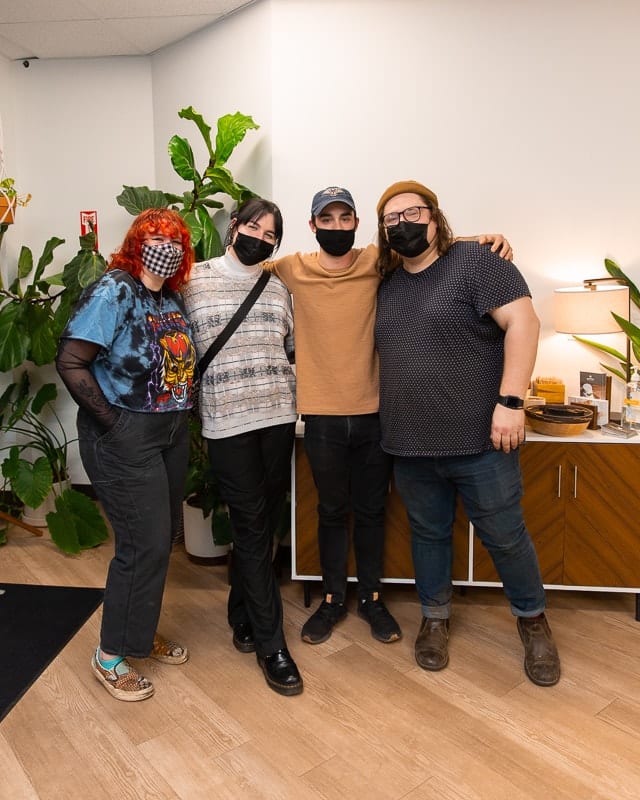 ---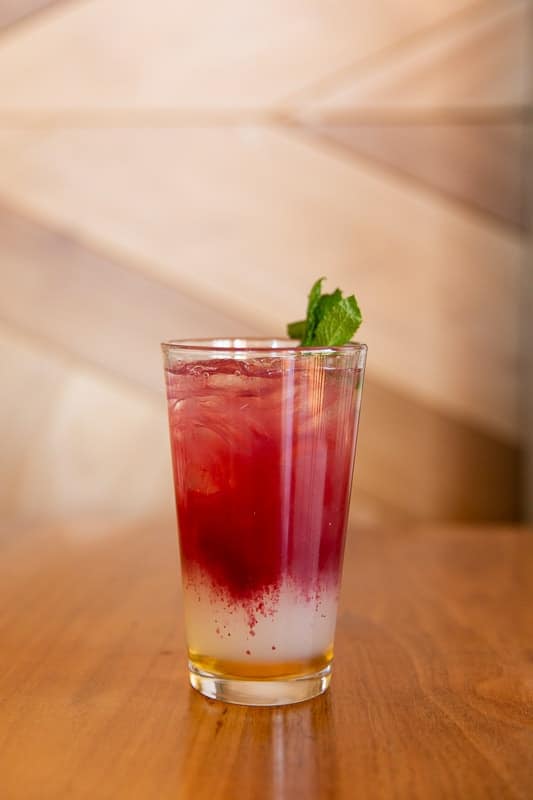 Electric Monkey
Components:
Sparkling Water, House-Made Lemonade + Cherry/Mint Syrup

Created by
Kendall Hitchcox – she/they
Instagram: @kendall.hitchcox
East Nashville

Samantha Locke – she/her
Instagram: @samlxcke
The Nations, Nashville

Summer was in full swing at Frothy in East Nashville when Samantha and Kendall created the Electric Monkey. Their drink started as an effort to cool off the staff while the A/C was being repaired and quickly became a cafe favorite.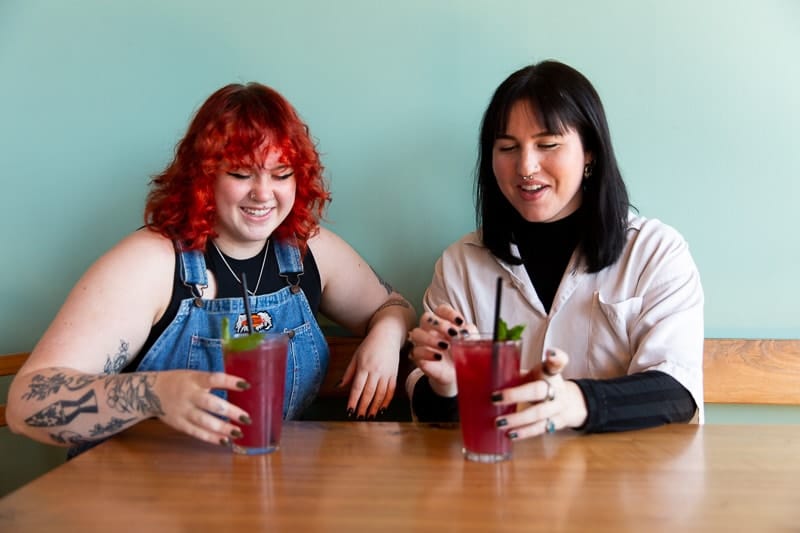 This twist on lemonade will give you the little pick-me-up you might need on a hot day, or suit your kids perfectly when you stop in for a meal.
"It tastes great and it looks really fun. So, I think it's going to be a hit with kids and people who don't want something heavy with milk, like a latte." Kendall says.
---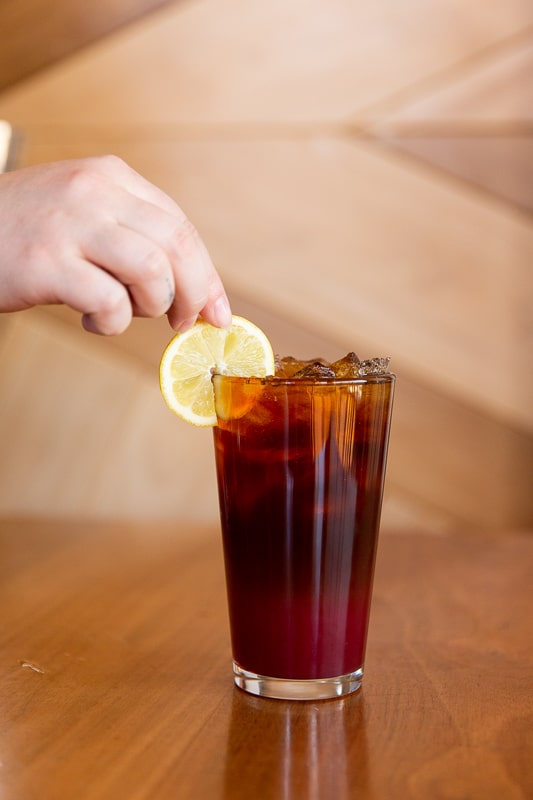 Cherry-O
Components:
Cold Brew, Sparkling Water, Cherry/ Basil/Lemon Simple Syrup

Created by:
William Theriot – he/him
Instagram:
12South, Nashville

This unique twist on a Shirley Temple will brighten your day with cold brew, cherry-basil-lemon syrup, and the fizzy finish of sparkling water. Our barista William Theriot from 12South brought this punchy drink to the competition.
"All of our herbal lattes are trending right now like lavender and rosemary. So, I thought we could try to incorporate basil into a fruitier, lighter flavor for summer." Will says.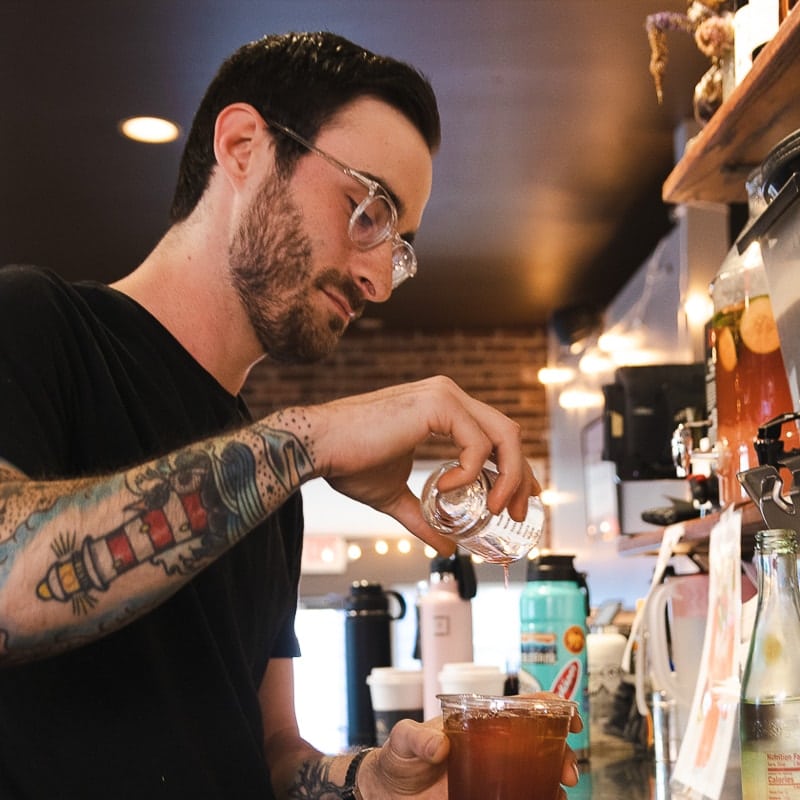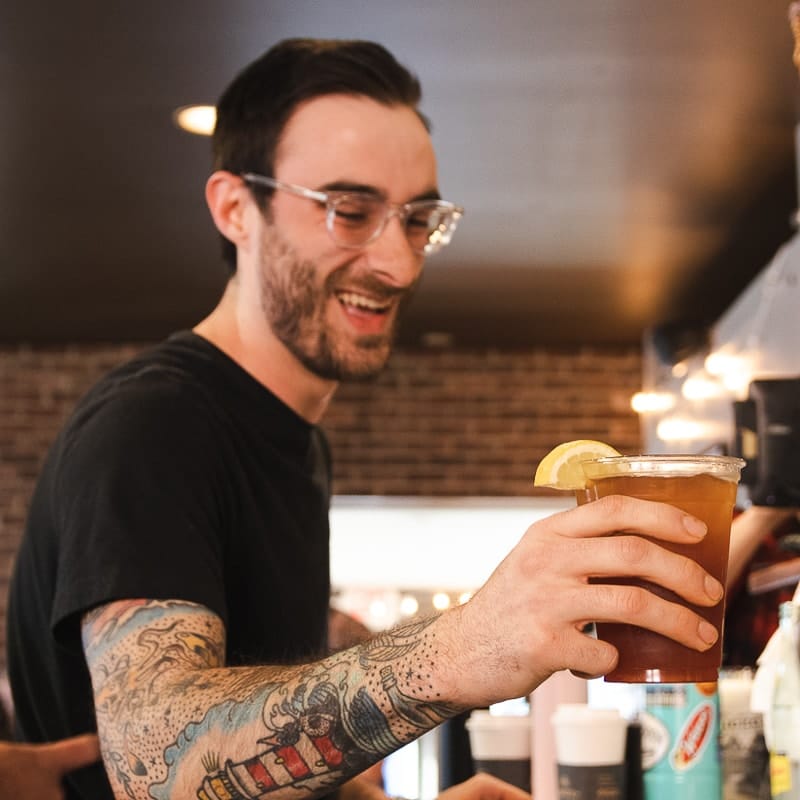 Love cold brew but not a huge fan of these flavors? Grab a canned or draft cold brew. Available all year long!
Interested in how we chose these drinks for the menu? Take a look at the 2022 Spring and Summer Drink Competition recap!