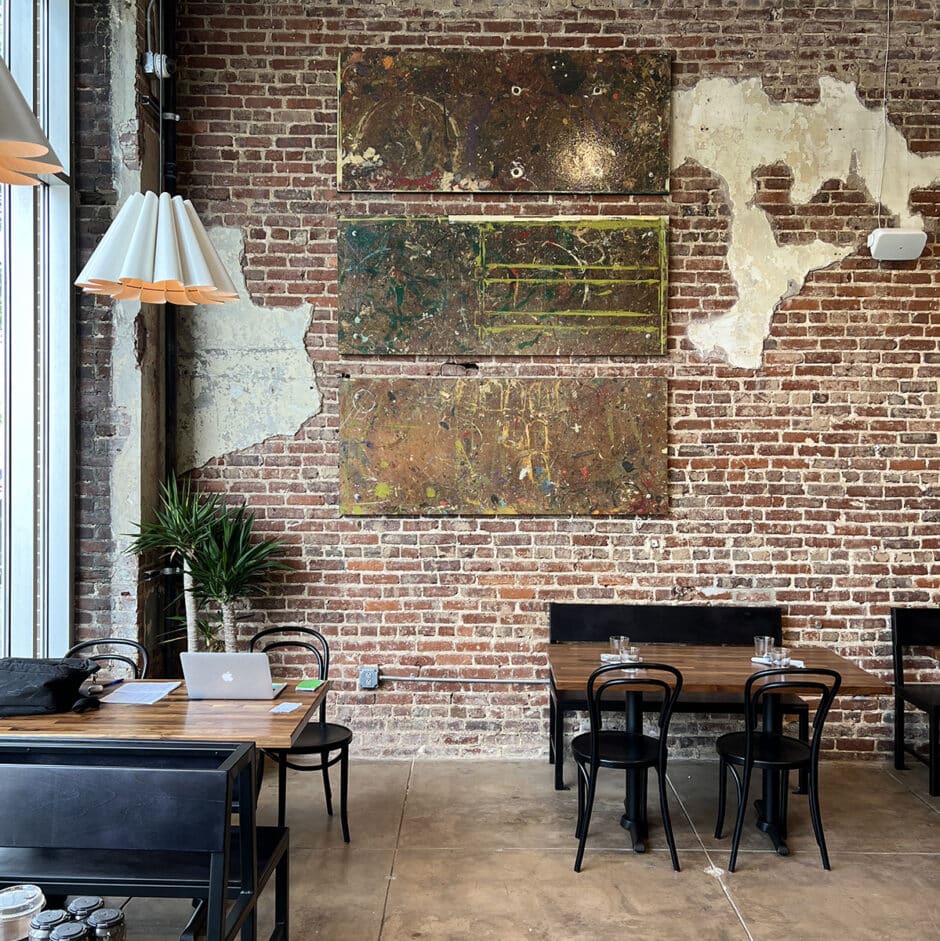 ---
Welcome to Frothy Monkey!
At Frothy Monkey, we believe we're better together.
We're Birmingham's all-day cafe serving breakfast through dinner with a focus on community and genuine hospitality. Whether you're our neighbor or a visitor, we invite you to join us for a cup of coffee, brunch with friends, or to top off the day with dinner or a drink special. Through sustainably sourced coffee and ingredients, we aim to provide a safe and welcoming environment that can nourish our guests and our community relationships. Read more about how we will be continuing the legacy of our friends at Urban Standard here.
Dining Options
Dining In
In Downtown Birmingham, guests are welcome to dine-in with full-service wait staff at indoor and outdoor tables. Please see the host stand to be seated.
To-Go Ordering
Guests are welcome to order at the counter for to-go coffee or food or order online for pickup. Come in for a latte or signature drink before hitting the town or heading to work! Food items, drinks, and fresh baked goods from BAKERY by Frothy Monkey are available to go.
---
Parking + Accessibility
Frothy Monkey Guest Parking:
Paid street parking is available on 2nd Ave.
Parking Near Frothy Monkey:
BPA Morris Ave Lot 2
23rd Street & Morris Avenue
Birmingham, AL 35203
Public Transit:
Frothy Monkey in Downtown Birmingham is located on Birmingham's Max Transit Route 20 Airport at stop 2821. You can also use the Magic City Connector Route 90 and stop at 2807 and travel 3 block North on 2nd Ave to reach Frothy.

Accessibility:
The entry to our Downtown Birmingham location is ADA compliant with an accessible main entry and seating on the main level.
Handicapped Parking
Handicapped parking is available in local parking lots and garages. Limited handicapped parking available on 2nd Avenue.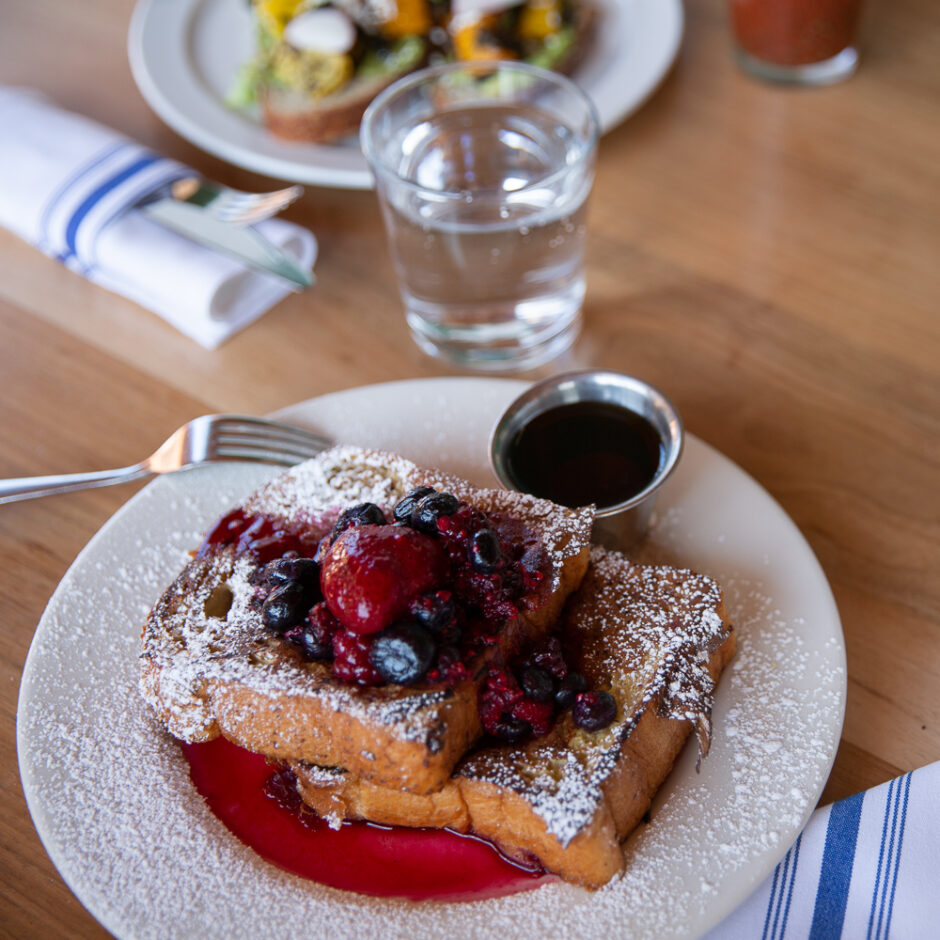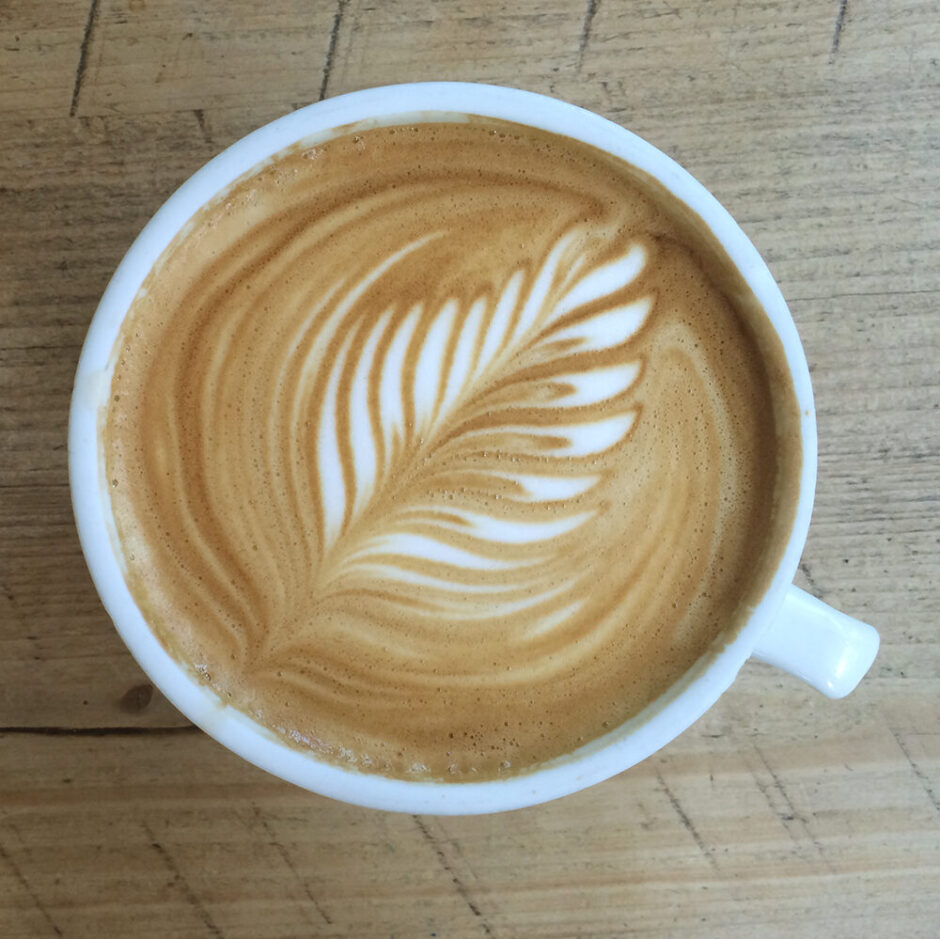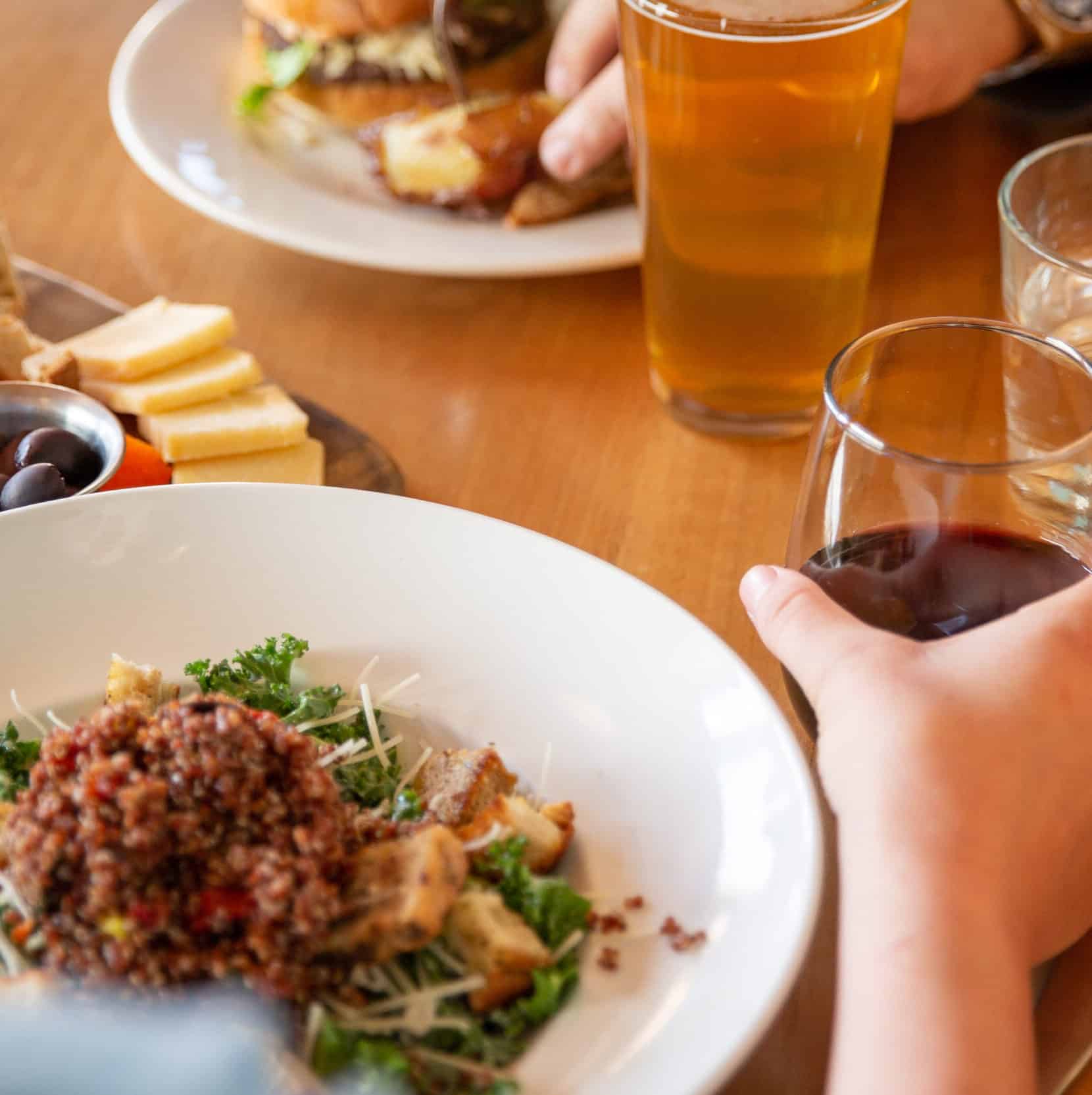 ---
At our all-day cafes, you'll find the warmth of a coffeehouse and the hospitality of a full restaurant for every part of your day. Fresh, thoughtfully sourced ingredients are the star of breakfast, lunch, and dinner and our drink selection is endless. Between the best specialty roasted coffee from Nashville, cocktails, beer, and wine there's no shortage of options for any occasion.
Curious how we became the Best Local Coffeehouse in Nashville? Read more about Frothy's story below!
---
Follow along on Instagram for daily updates, product launches, and neighborhood events!