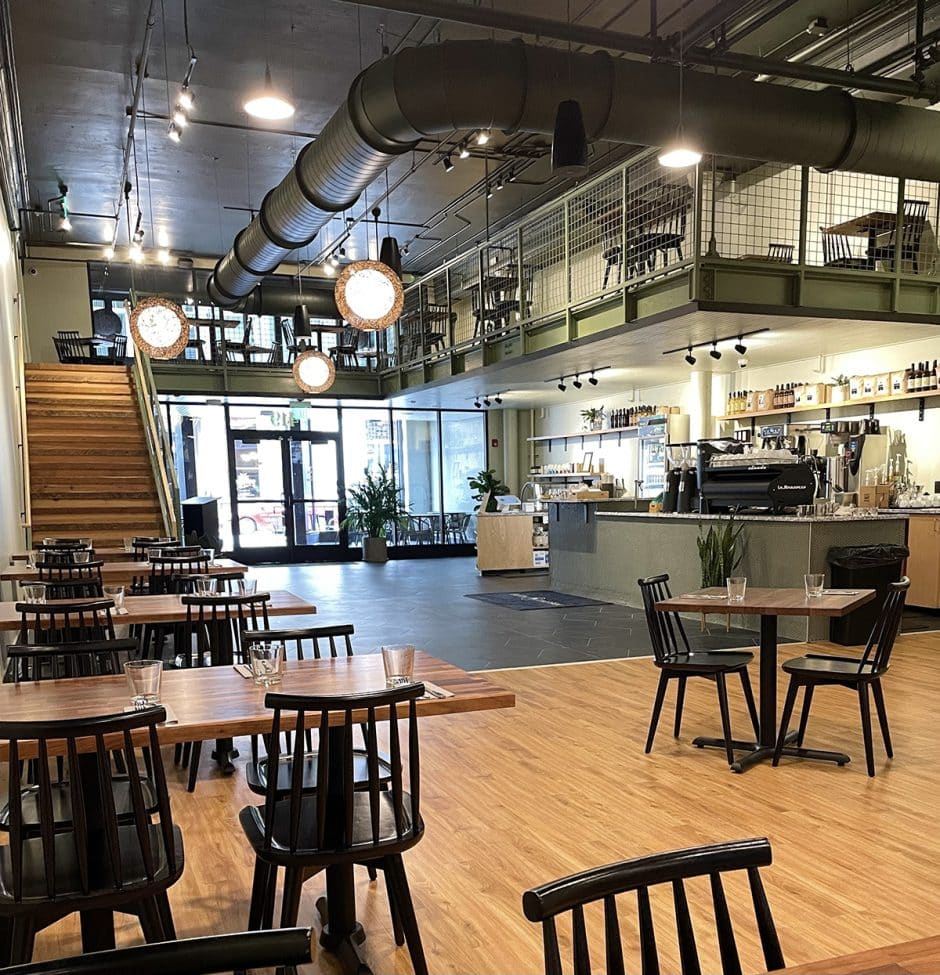 Hours
Wed – Fri 7a – 9p
Sat – Sun 7a – 3p
Mon – Tues closed
Pardon our temporary hours while we hire and train. Our future hours will be 7am – 9pm every day.
Follow us at @frothymonkey for updates.
Address
419 S Gay Street
Knoxville, TN 37902
Weekly Events
Coming Soon!
We're Hiring!
View Job Board
Welcome to Frothy Monkey!
At Frothy Monkey, we believe we're better together.
Frothy Monkey's newest location in Downtown Knoxville is the perfect stop for coffee or a meal while enjoying all that Gay Street has to offer. Amongst the creative and bright neighborhoods of Knoxville, our all-day cafes bring neighbors together to share a quality cup of coffee and freshly made menu items. We aim to provide a safe and welcoming environment that can nourish our guests and our community relationships through sustainably sourced coffee and ingredients.
---
Dining Options
Dining In
In Downtown Knoxville, guests are welcome to dine-in with full-service wait staff at indoor and outdoor tables. Please see the host stand to be seated.
To Go Ordering – Coffee + Food
Guests are welcome to order at the counter for to-go coffee or food or order online for pickup. Come in for a latte or signature drink before hitting the town or heading to work! Food items, drinks, and fresh baked goods from BAKERY by Frothy Monkey are available to go.
Events + Specials
Coming Soon!
Parking + Accessibility
Frothy Monkey Guest Parking:
Limited Downtown "Stop N' Go" parking spaces are availble on Gay Street as well as metered spaces. See the closest parking garages or lots below.
Parking near Frothy Monkey in Knoxville:
Union Avenue Lot
205 Union Ave
Hourly rates – $5 max/day | 24 spaces
Promenade Garage
401 State Street
Hourly rates – $7 max/day | 277 Spaces
LIVE Parking Availability
DowntownKnoxville.org
Public Transit:
Frothy Monkey in Downtown Knoxville is located on the Green Route for the KAX Free Trolley. You may Park in the KAX Free parking area in Old City and take the Green Route to Downtown and Gay Street.
Accessibility:
The entrance to Frothy Monkey Knoxville is handicap accessible. ADA seating is available on the ground floor of this location.
Handicapped Parking:
Handicapped Parking is available in local garages including the Union Avenue Lot, Promenade Garage and Market Square Garage.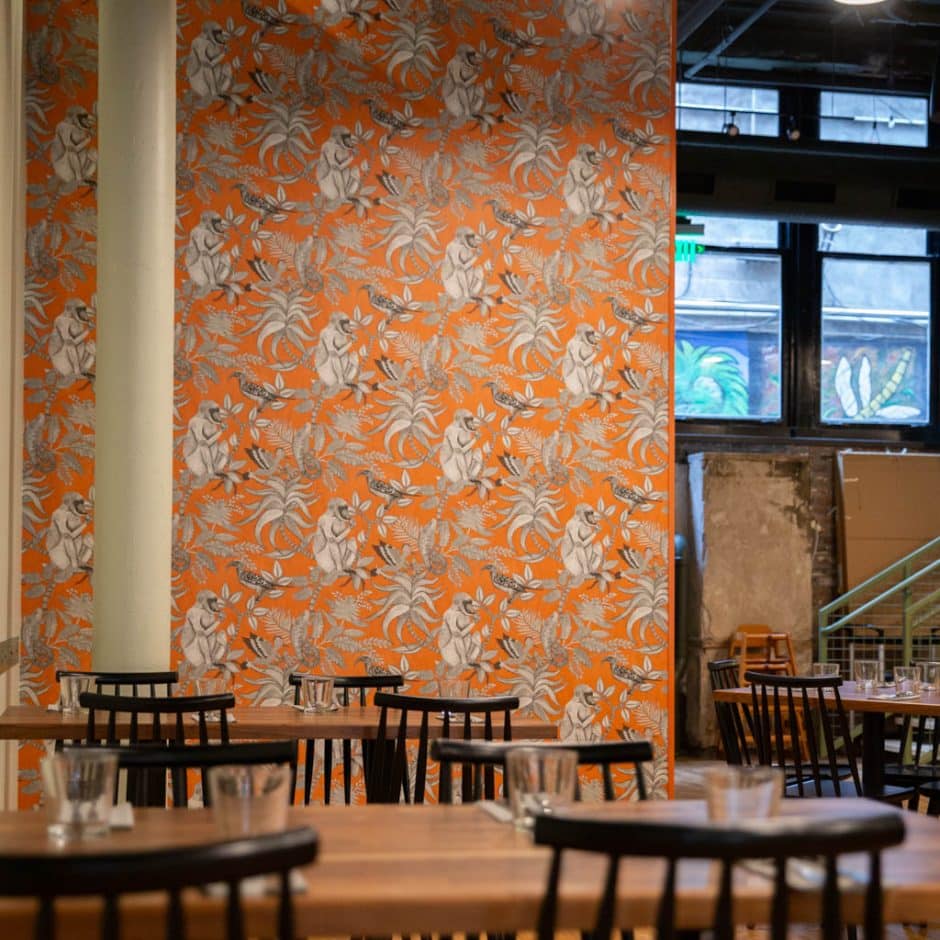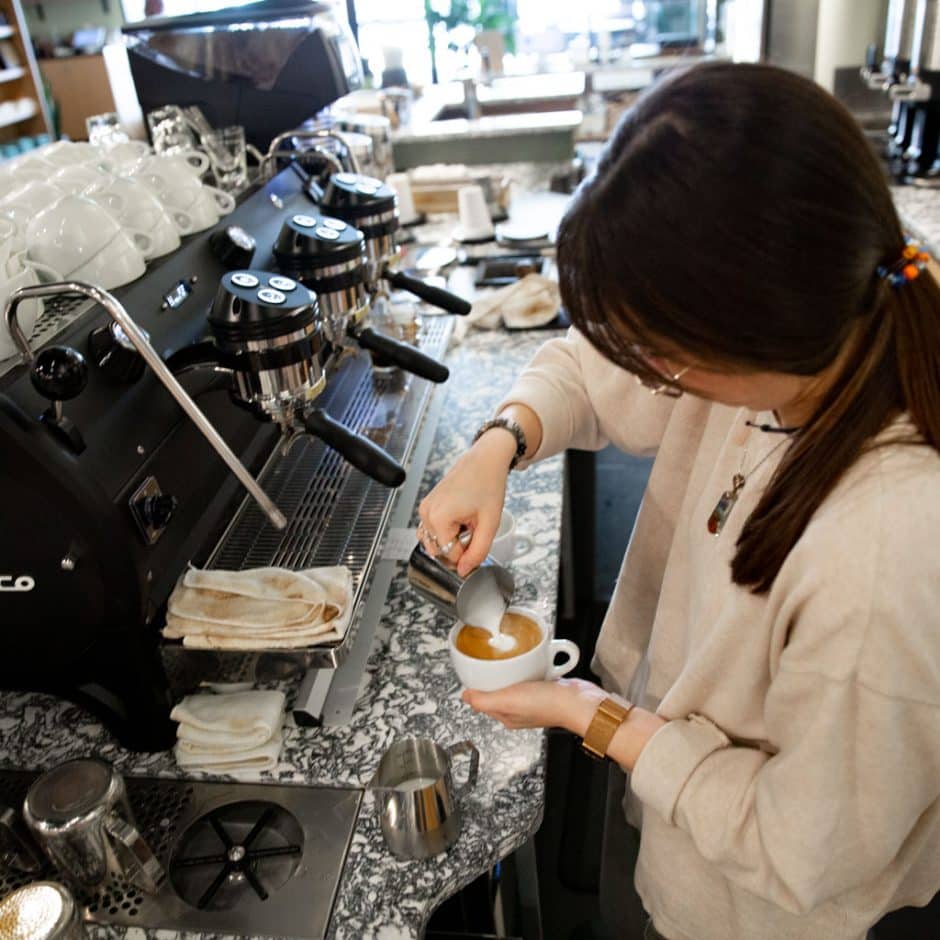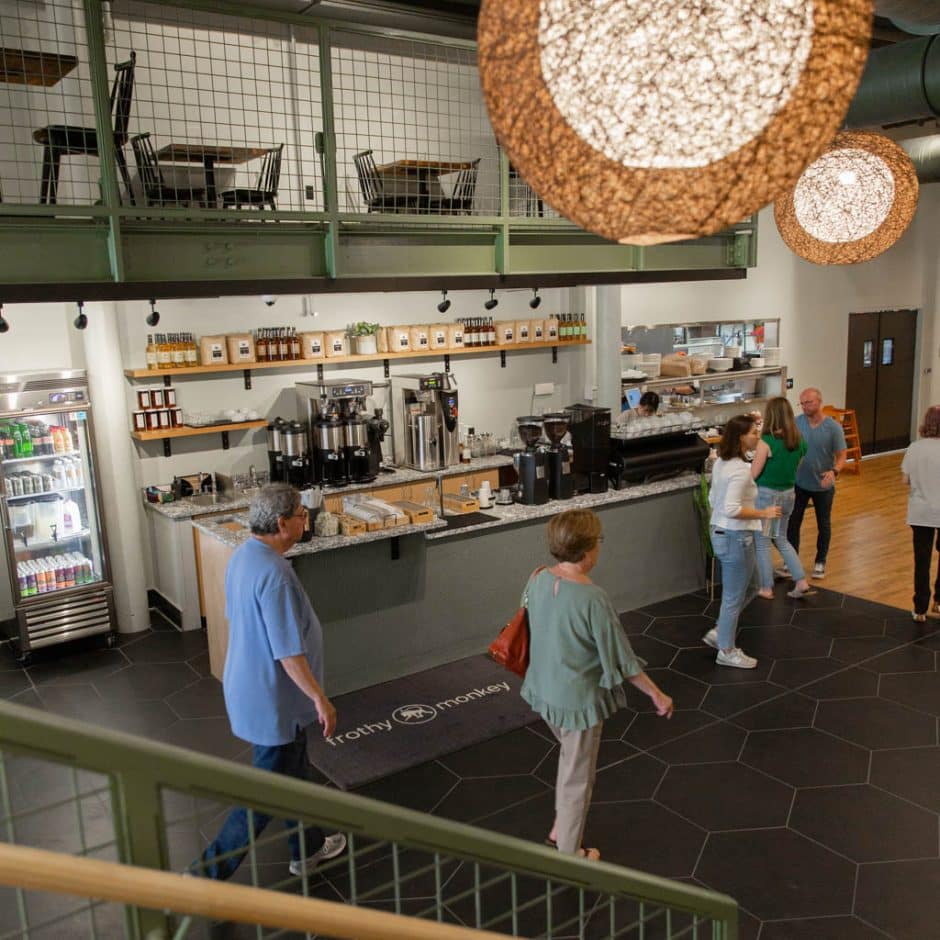 ---
At our all-day cafes, you'll find the warmth of a coffeehouse and the hospitality of a full restaurant for every part of your day. Fresh, thoughtfully sourced ingredients are the star of breakfast, lunch, and dinner and our drink selection is endless. Between the best specialty roasted coffee in Nashville, cocktails, beer, and wine there's no shortage of options for any occasion.
Curious how we became the Best Local Coffeehouse in Nashville? Read more about Frothy's story below!
---
Follow along on Instagram for daily updates, product launches, and neighborhood events.