We've compiled some of our favorite breakfast and brunch pairings for your next stop at Frothy Monkey in Birmingham. These pairings offer something for breakfast purists, sweet cravings, or savory and sweet combinations. Indulge in your favorite bubbly brunch beverages, or specialty coffee. Designed with you in mind, our menu has something that's sure to suit your dietary needs or indulgent cravings.
Cappuccino + Bacon, Egg, and Cheddar Bagel
If you're a fan of simplicity with a twist, check out this duo. Classic breakfast favorites like bacon, eggs, and cheese come together on a freshly baked bagel from BAKERY by frothy monkey – Mmm! Paired with a cappuccino, you'll get all of the caffeine of a latte, but with a lighter finish to balance your meal.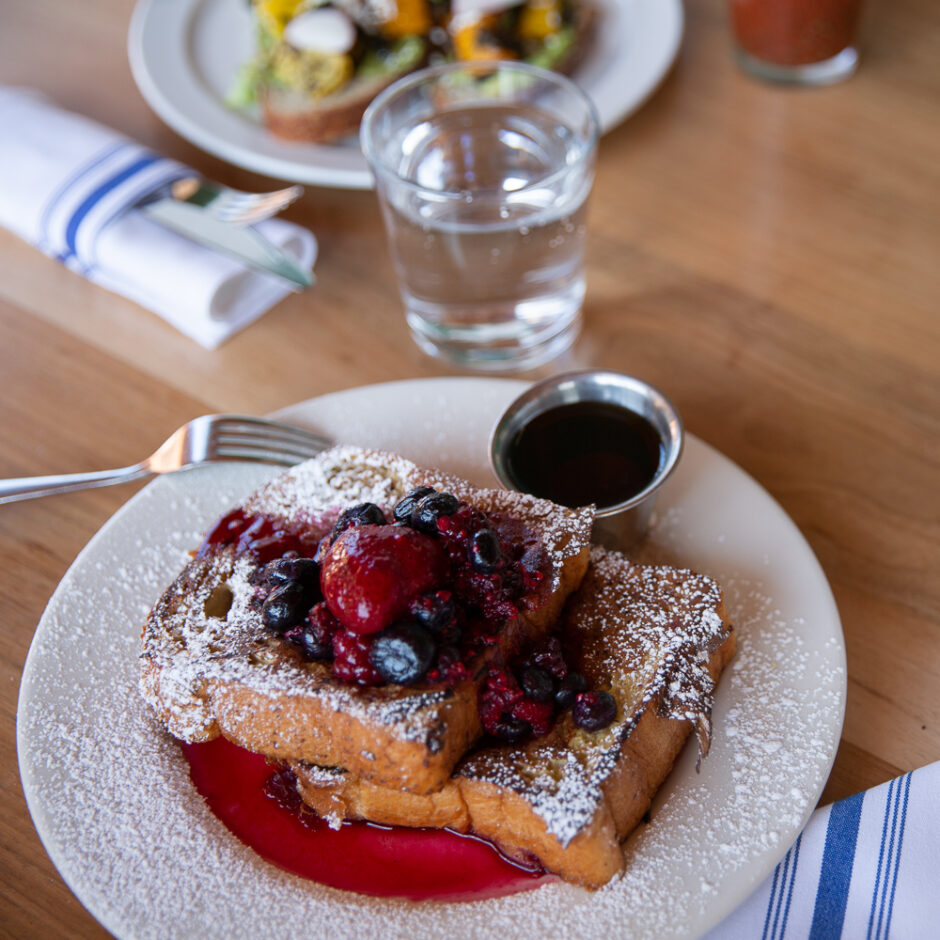 Havana Latte + French Toast
Our barista Vanessa from Frothy in Downtown Franklin, TN is always in the mood for something cozy! Pairing the Havana Latte with our thick and luscious french toast is like a hug in a meal! Warm cinnamon themes and comfort food with a pop of fresh fruit is something to LIVE for.
Bloody Mary + Broadbent Omelette
Salty, a little spicy and everything you want for a savory brunch. Our Bloody Mary features Hoff's Wake Up Call Hot Sauce and Cathead Vodka. Kentucky Farm Fresh eggs and Broadbent bacon are irresistible when paired with onions and bell peppers in the Broadbent Omelette.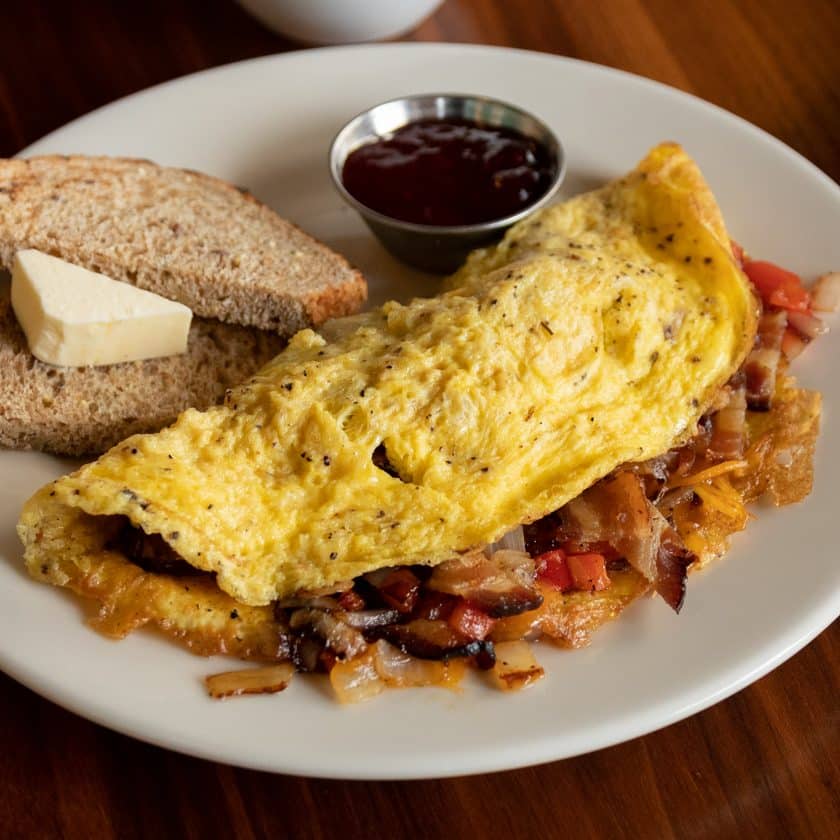 Mimosa + Gail Salad
Feelin' light for brunch? Both of these bright and juicy menu items are great for a hot summer day. Get your fill of bubbles with a glass or carafe of mimosas for the table. The gail salad's Mediterranean vibes with feta, cucumber, chicken and lemon-garlic vinaigrette keeps the vibe light, but your belly full!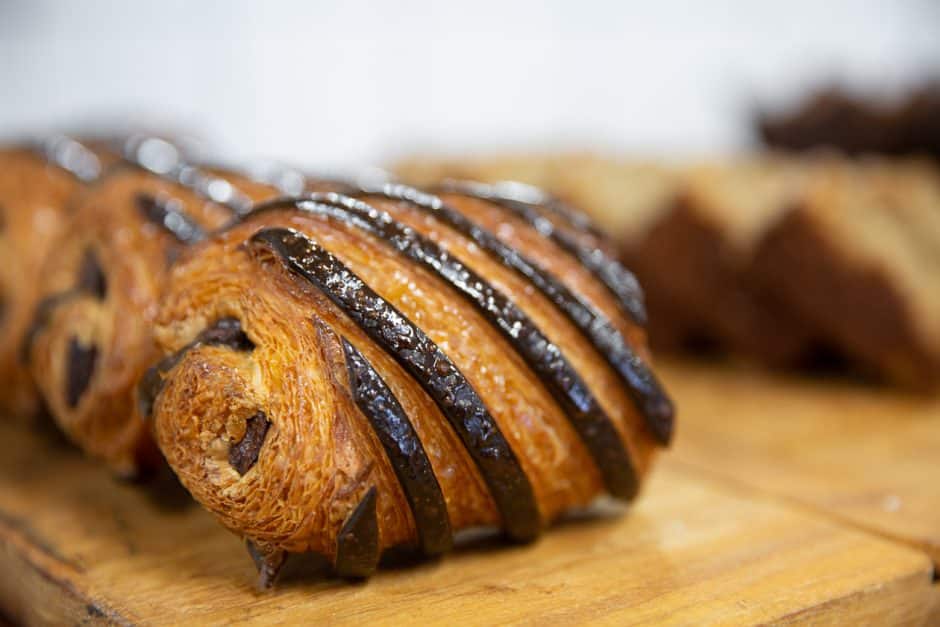 Americano + Chocolate Croissant
This pairing is ready for the road! Order to go and treat yourself to an indulgent pick me up to start your day. A coffee house classic like the Americano gives the caffeine you want and the croissant – an experience you need! A croissant's flaky texture and dark chocolate filling is a perfect match for an Americano.
Espresso Shot + Single Origin Drip Coffee + Garden Omelette
Moriah McDermott from Frothy Monkey Roasting Company, likes to take things slow for brunch at our cafes. It's all about enjoying the atmosphere and starting the morning off right. Moriah loves to get caffeinated with a single espresso shot, followed up with a cup of Single Origin drip coffee. Her favorite breakfast or brunch entree is the Garden Omelette, perfect for vegetarians and with a mug of your favorite brew.
Frothy Monkey Cold Brew Coffee + Loaded Biscuits & Chorizo Gravy
One word – BALANCE. Daniel Lopez, Frothy Monkey Roasting Company's head roaster suggests if you're looking for something to stick to your ribs, order the Biscuits and Gravy with a refreshing cold brew coffee to wash it down.
Cortado + Avo Toast
You'll be coming back for this duo time and time again. Chris Monachino on the Frothy Monkey Marketing team has this order on speed dial. It's simply delicious and visually appealing, too. The bright, fresh flavors of Frothy's Avo Toast goes well with a little acidity from your cortado.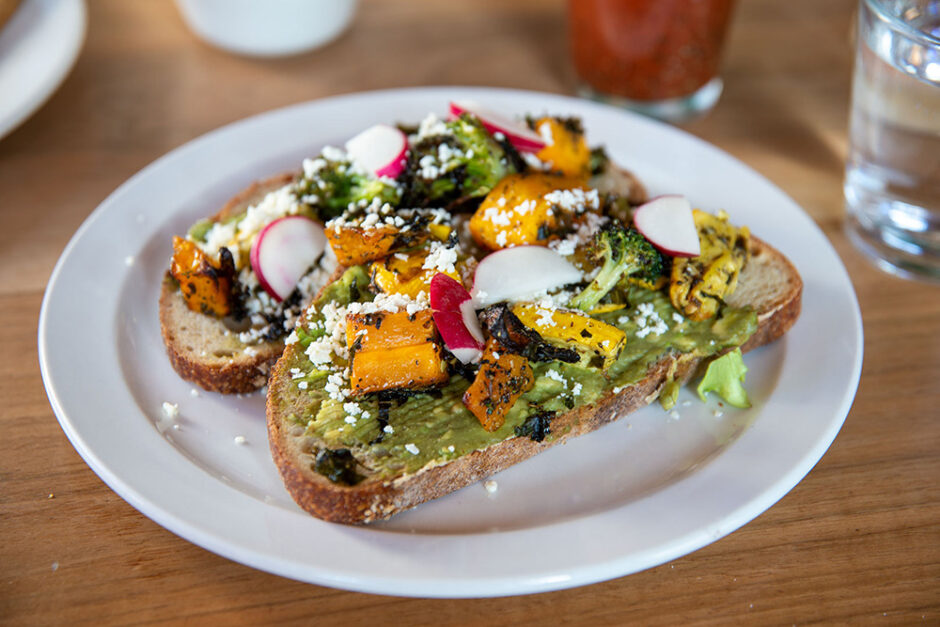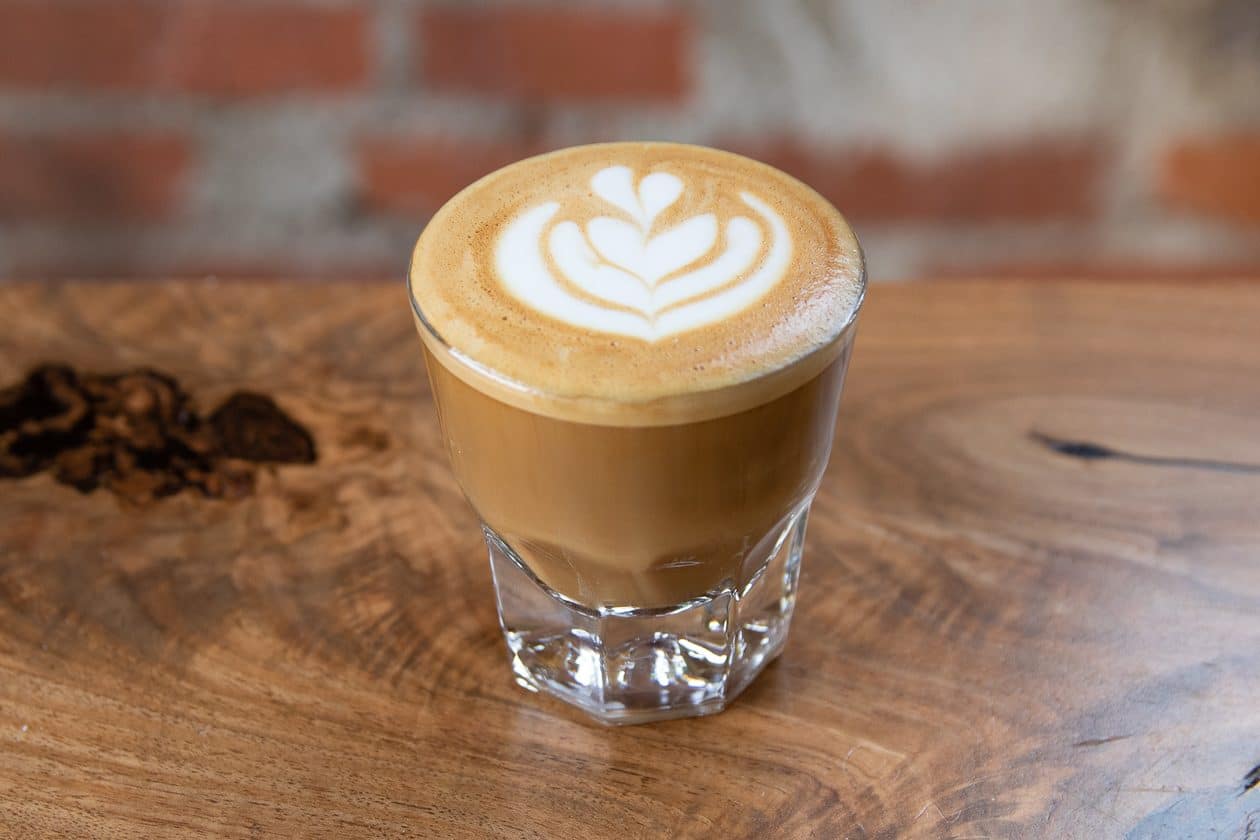 12South Drip Coffee + Farm Breakfast
An elevated American classic, you might call the "Dad Combo". Neal Russler, the Director of Frothy Monkey Roasting Company, loves a tasty cup of drip specialty coffee, black and a farm breakfast. Our Broadbent bacon and Kentucky Farm Fresh eggs are enough to make any dad smile.
Aperol Spritz + California – Add Bacon
This combo is a lighter take on the classic farm breakfast, that still serves the cozy comfort vibes you want in the morning. Add bacon for a savory crunch and pair with an Aperol spritz, to give you that bubbly brunch feeling!
Everything Bagel + Plain Latte
Coffee meets bagel, anyone? For those who love the simple things in life, a classic bagel and latte combo. Our bread and bagels are freshly baked every day by our artisans at BAKERY by Frothy Monkey. Our products are filled with #frothylove, and even a combo as classic as this, can be something special to start your day.
Beer + Farm Burger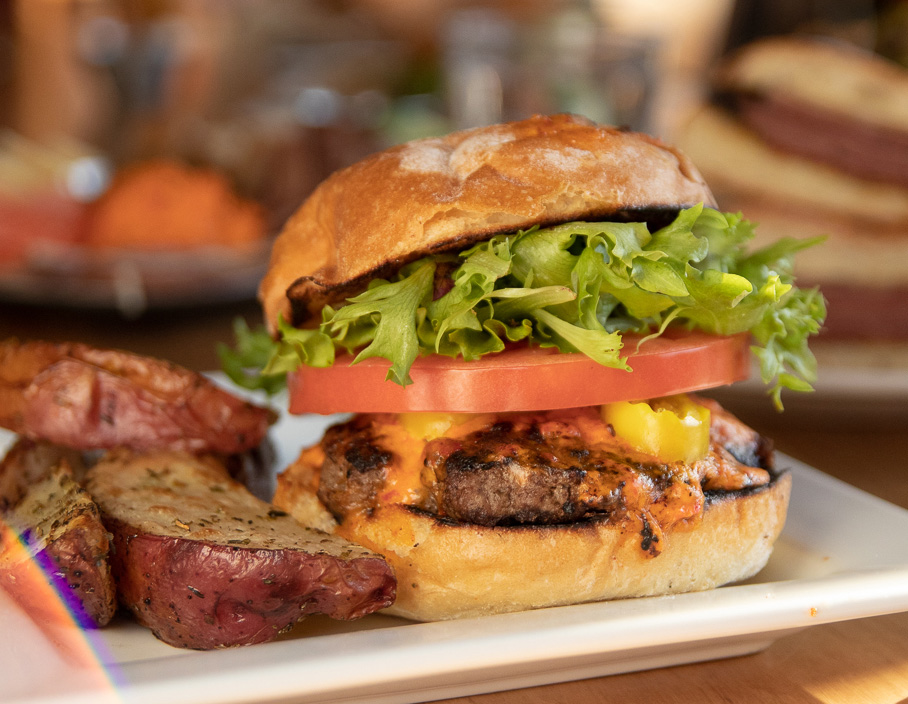 We don't know of a more American combo than a beer and burger. House-made pimento cheese, and banana peppers pop against the savory grass-fed beef patty and grilled bun. Pair this classic with your favorite beer on tap!