For moms who love experiences
1. Purchase Tickets to a Wine Love Dinner or Community Pairings Dinner Series Event
It's worth the wait! While some of our wine and beer pairing dinners are later in the year, it's always a joy to have something on the calendar to look forward to! Present her tickets in a clever way, wrapped around a bottle of wine, in a pop up card, or included in a gift bag with earrings or a necklace to wear for the dinner!
Upcoming pairing dinners near you…
Knoxville – June 9th – Beer Love feat. Blackberry Farms Brewing
Chattanooga – August 4th, – feat. Hoff and Pepper
Franklin, TN – October 26th -Wine Love Dinner
Nashville, TN – October 27th -Wine Love Dinner
2. Reserve spots for a coffee cupping at Frothy Monkey Roasting Co
Frothy Monkey Roasting Co hosts Public Coffee Cupping experiences every Friday at 2:00pm CST at their roasting facility in Nashville. You may have to do a little work to get the time off on a Friday, but bring mom in to expand her knowledge and experience something new at a coffee cupping.
Bonus: After your cupping experience, you'll know exactly how she likes her coffee – flavor profiles and roast level!
3. Gift Card or Coffee Subscription for Frothy Monkey
If you know Frothy Monkey is a part of her daily or weekly routine, treat her to a little extra goodness with a Frothy Monkey gift card or Coffee Gift Subscription. Moms near and far can enjoy these gifts. With the option of web store or in-store gift cards, you can easily find the gift to fit no matter the distance.
Coffee Gift Subscriptions are a great way to ensure Mom has the highest-quality and freshest coffee each day. Choose recurring shipments ranging from weekly to monthly and available for all our our Signature Coffees.
4. Plan breakfast at her favorite Frothy Monkey Location
Nothing better than a Mother's Day Brunch! Our menu is loaded with great breakfast and brunch options, so there's something for the whole family. Order her favorite cocktails like a mimosa carafe or Irish coffee, or specialty lattes for a great breakfast pairing.
Frothy all-day cafes open at 7am, so we will see you bright and early! Find your nearest Frothy Monkey all-day cafe on our locations page.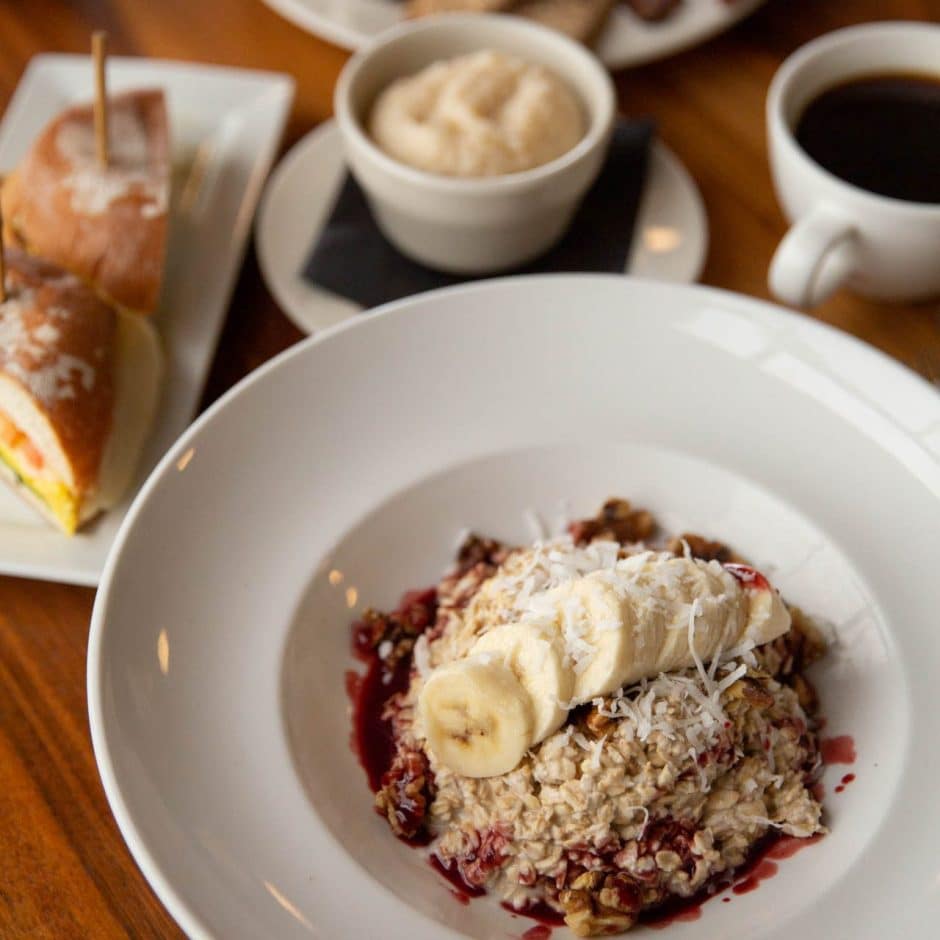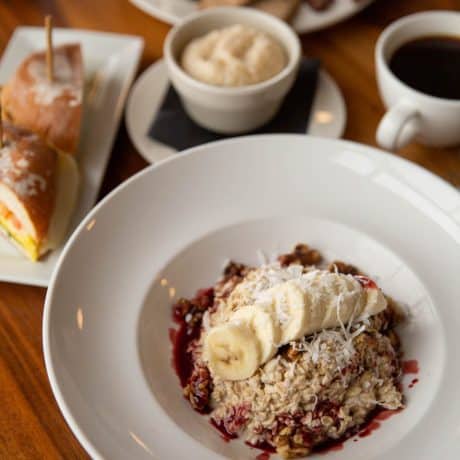 ---
For moms who love coffee
*We recommend ordering online by May 7th, 2023 to receive items before Mother's Day*
5. Order and Brew a Spring Themed Coffee Duo
Ostara, Spring Celebration blend is the perfect start to a coffee themed gift for Mom. Ostara is a vibrant blend of coffees from Ethiopia and Colombia, with tasting notes of red tea, honeysuckle, and blackberry.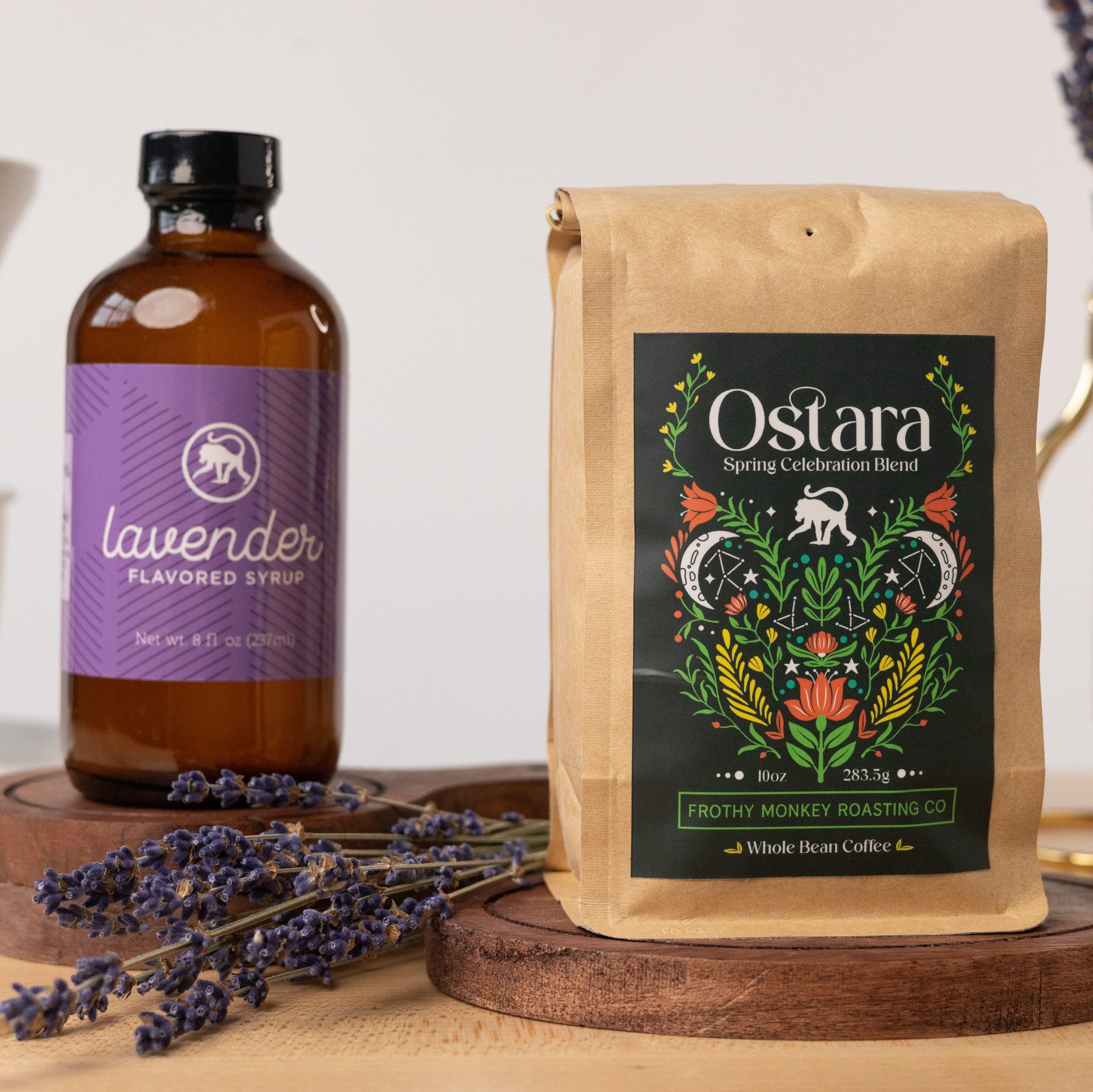 This coffee is a great pairing with our new Lavender Syrup! The tea-like qualities of Ostara lend itself to a perfect pairing with lavender. Frothy Monkey Lavender Syrup is created and bottled locally in Nashville and sure to add a little something to coffee, cocktails, or baked goods for a little extra spring feeling.
6. Gift Mom a new Coffee Brewing Set Up
Has the drip brewer been doing all of the heavy lifting? Check out a variety of brewing equipment online at frothymonkey.com to explore new avenues for coffee at home. Chemex and Kalita Wave brewing methods could be a great addition to her morning routine.
Using hand-brewing methods can bring a meditative moment, or a way to slow down and take time for herself. To make the learning process even easier, you can find a variety of coffee brewing guides on our website for French Press, Kalita Wave, Chemex, and more!
7. Wrap up her favorite Signature Coffee from Frothy Monkey Roasting Co.
Shop online or in-store to find our signature coffees in time for Mother's Day. If you know she has a go-to blend, treat her to a bag for home. Our 12South blend is a staple at Frothy Monkey, but be sure to check out our other roasts like our Midshift half-caff or Brunch blend. Spice it up with a unique Single Origin like our latest Ethiopian Hamed Awol coffee or Single-Serve coffee bags for a Mom on the go
Featured on Daily Mom "21 Of The Best Products For Coffee And Tea To Energize Your Mornings".


---
For Moms whose love language is "Acts of Service"
8. Take Care of Dinner and Order for Pick-up at your neighborhood Frothy Monkey
One of the best gifts is taking something off of her plate! In this case, fill her plate with her favorite meal from Frothy Monkey. Order for take-out from your favorite location and eliminate the stress of preparing a meal.
Order Online and pick up in store at any Frothy Monkey all-day cafe. For neighbors in Franklin, The Nations, and 12South you can also use curbside pick up!
9. Make it a Date! Schedule a babysitter.
Schedule a babysitter for the kids and take Mom out for dinner and cocktails. Frothy Monkey has a full bar program and dinner menu! Come in for cocktails like a springy Garden Gimlet or Lavender Old Fashioned or Wine and local Beer. Pair them with dinner entrees like Pesto Chicken or Shrimp and Grits for a delicious night out.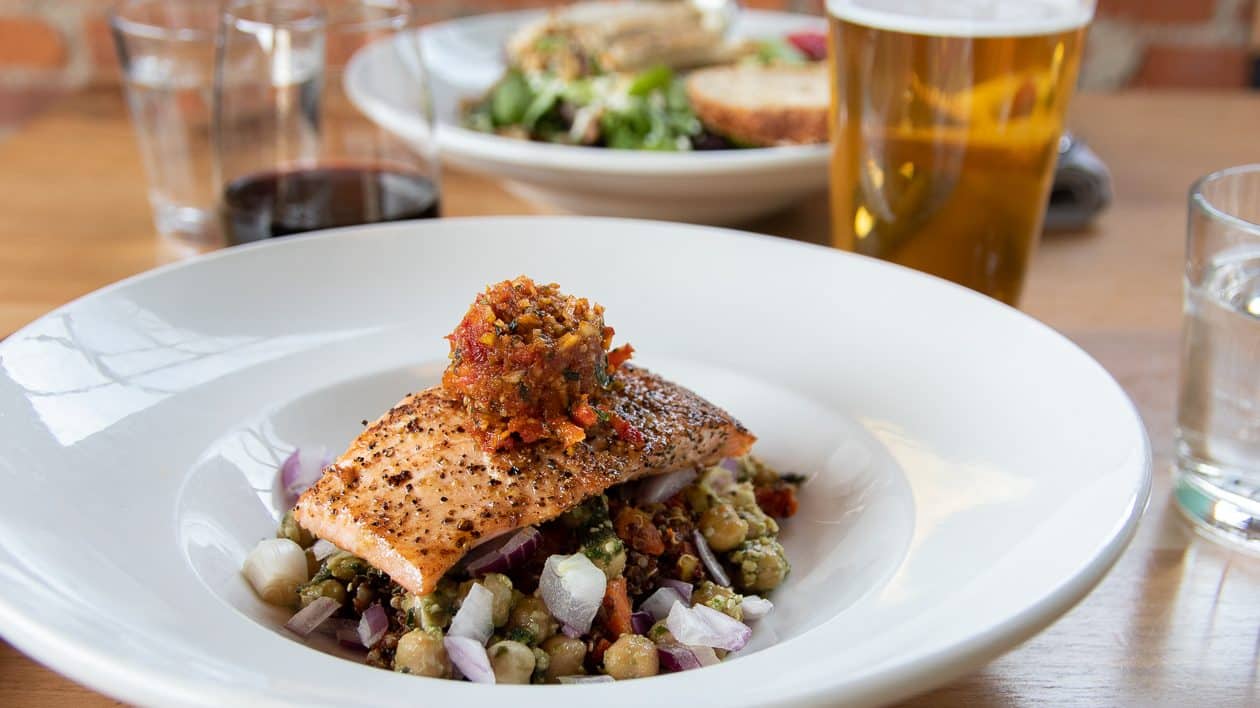 Need to make it a daytime date? No worries! Frothy Monkey is an all-day cafe with service starting at 7am and a menu that includes breakfast, brunch, lunch and dinner! If you want to include the kiddos instead, we have a kids menu, too.
---
10. Wake Her Up with Breakfast and Coffee in Bed
It's a classic for a reason! Brew her favorite coffee from Frothy Monkey Roasting Co and bring her favorite breakfast to bed for a great start to her Mother's Day.
If you want to avoid pots and pans clanging…Order Breakfast online and Pick Up at your local Frothy Monkey!
11. Treat her to a Latte, pastry, or tea to sweeten her day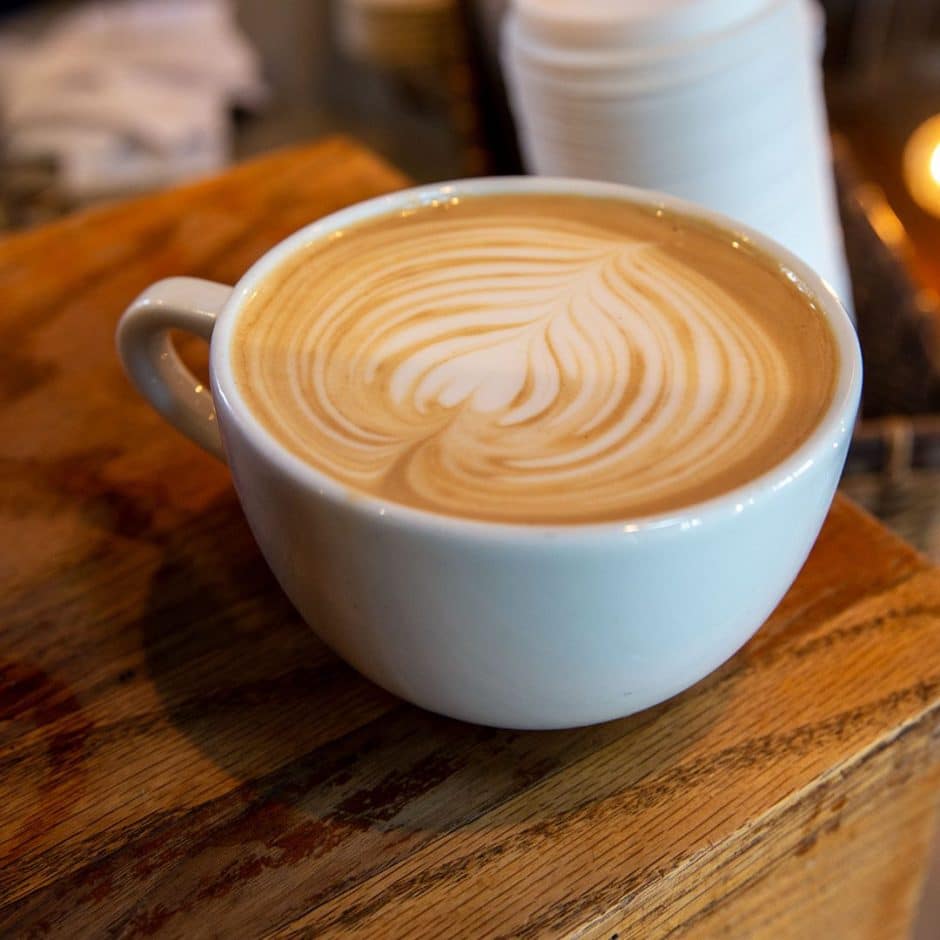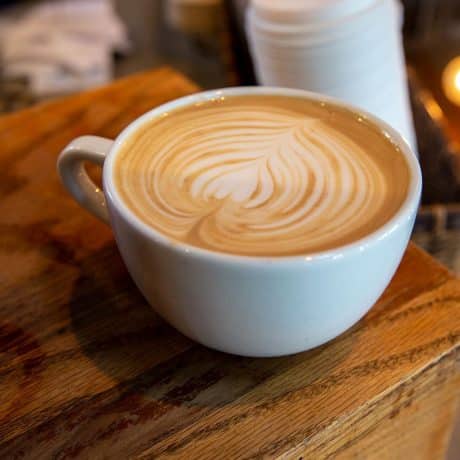 Maybe this Mother's Day is already packed with plans – that's ok! It's the little things you can do for mom that make a big difference.
Whether it's a morning surprise, or a quick stop in between errands, take a moment to stop in at Frothy for a pick-me-up. Our all-day cafes serve coffee, teas, and pastries all day for the perfect treat.
---
For Moms who love Wine and Cocktails
12. Coordinate with her friends for a surprise evening out
Even though Mother's Day falls on a Sunday, it's never a bad time to surprise your partner with an afternoon or evening out with friends. If you've got her friends' numbers, get in touch and coordinate a get together for them!
With all-day cafes serving beer, wine, cocktails, coffee, and tea all day, no matter the time, we'll be sure to fit the mood. Check out our cafe programming page for our weekly events to sweeten the deal!
13. Wine and Dine on Fridays with ½ off bottles of wine and full dinner menu
If you have a multi-generational family to visit on Mother's Day, we know that Sunday is going to be a little crazy! Treat mom to an early Mother's Day gift by taking her out for a Friday night! Our Friday ½ off bottles of wine, meat & cheese boards, and full dinner menu make Frothy Monkey a great spot for a cozy and intimate date.