June 2021 Release: Colombia Pink Bourbon
We're kicking off our Roaster Series line with our first coffee: a Colombia Pink Bourbon sourced and roasted by our own Daniel Lopez. The Roaster Series is a project dedicated to showcasing coffee producers and the innovations they're making to drive the coffee industry forward. Colombia has long been regarded as one of the premier coffee-growing countries in the world, and what better region to kick off our Roaster Series than a country known for its consistent quality.
This coffee was named after its producer, Claudia Samboni, whose team at Finca Las Nubes has developed a truly exquisite coffee with this Pink Bourbon. We love its lively notes of strawberry and dark chocolate, with a cherry acidity and rich body. It's beautiful and sweet and deeply complex, and we're so excited to be featuring it.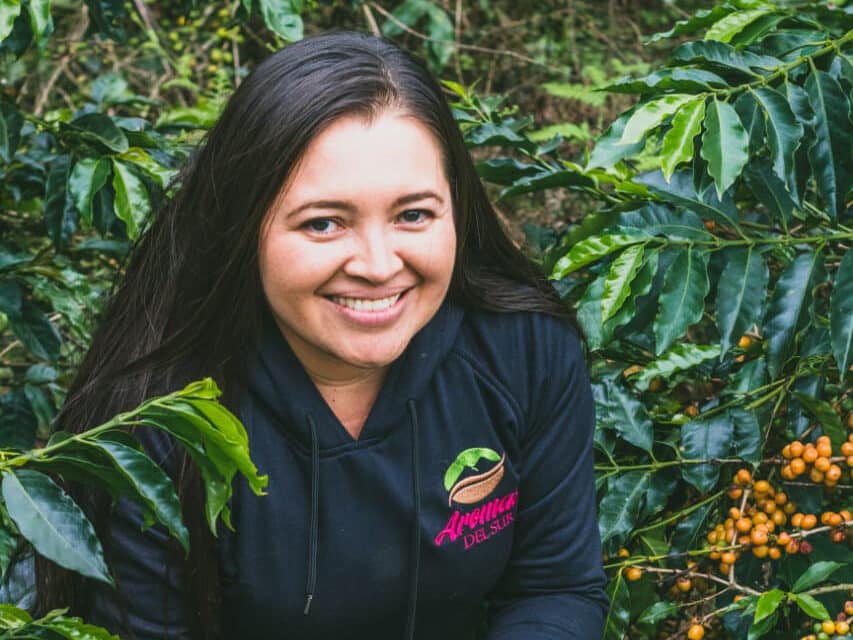 Meet our Roasters and learn more about the Roaster Series
Producer, Claudia Samboni discusses her Pink Bourbon natural coffee