We know that our affinity to try exotic and innovative coffees extends beyond the walls of our roastery and we are excited to share our discoveries with you. Our goal is to broaden the coffee horizons of both our most devoted customers and coffee lovers who are eager to try something new.
This passion project will provide an opportunity for each of our coffee roasters to share a unique origin country or processing method they are pumped about while reflecting the flavor profile or story each roaster wants to feature. Distinct coffees will be selected and roasted by one of our Coffee Roasters and released in small batches. Our hope is to release four Roaster Series coffees each year.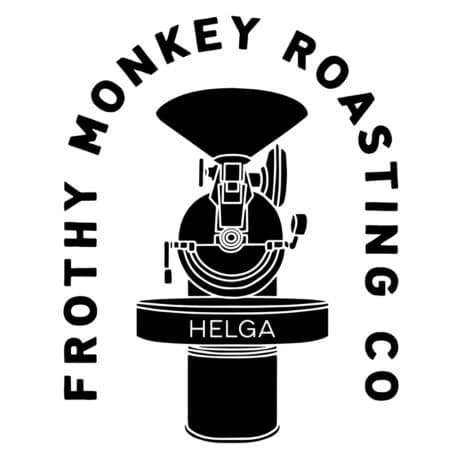 Roaster Series coffees will be available in 10oz bags (whole bean) at Frothy Monkey cafes in very limited supply or order online while supplies last.
May 2023 Release: Colombia Andrés Cardona Natural
Andrés Cardona has had a close connection to coffee ever since he was a young boy working on his family's farm. His fascination with quality has led him to experiment with processing techniques to make his coffee special. He currently manages his uncle's farm, Villa Lucia, where this exquisite lot of Castillo and Colombia varieties were grown and processed. –> Learn more about Colombia Andrés Cardona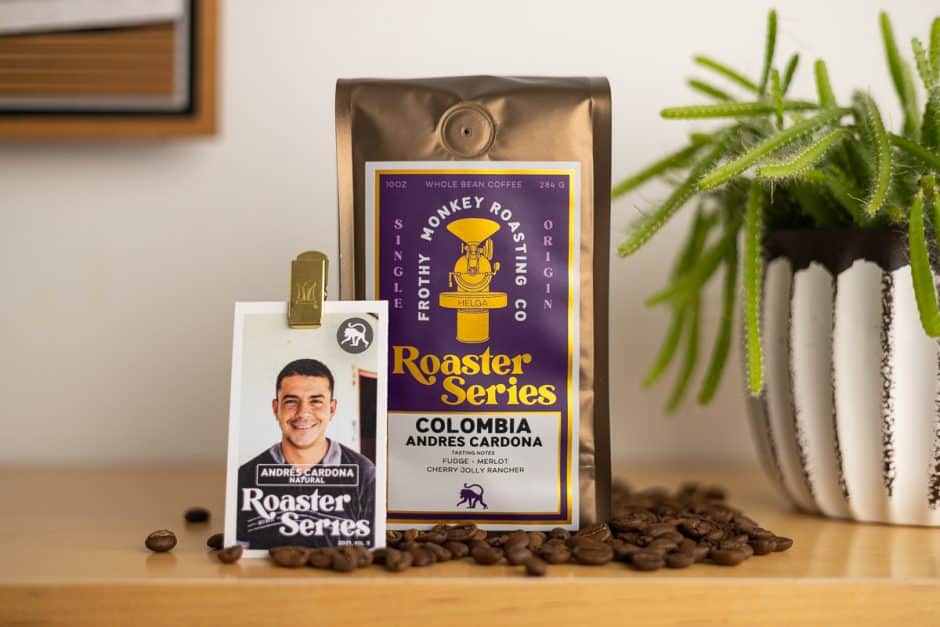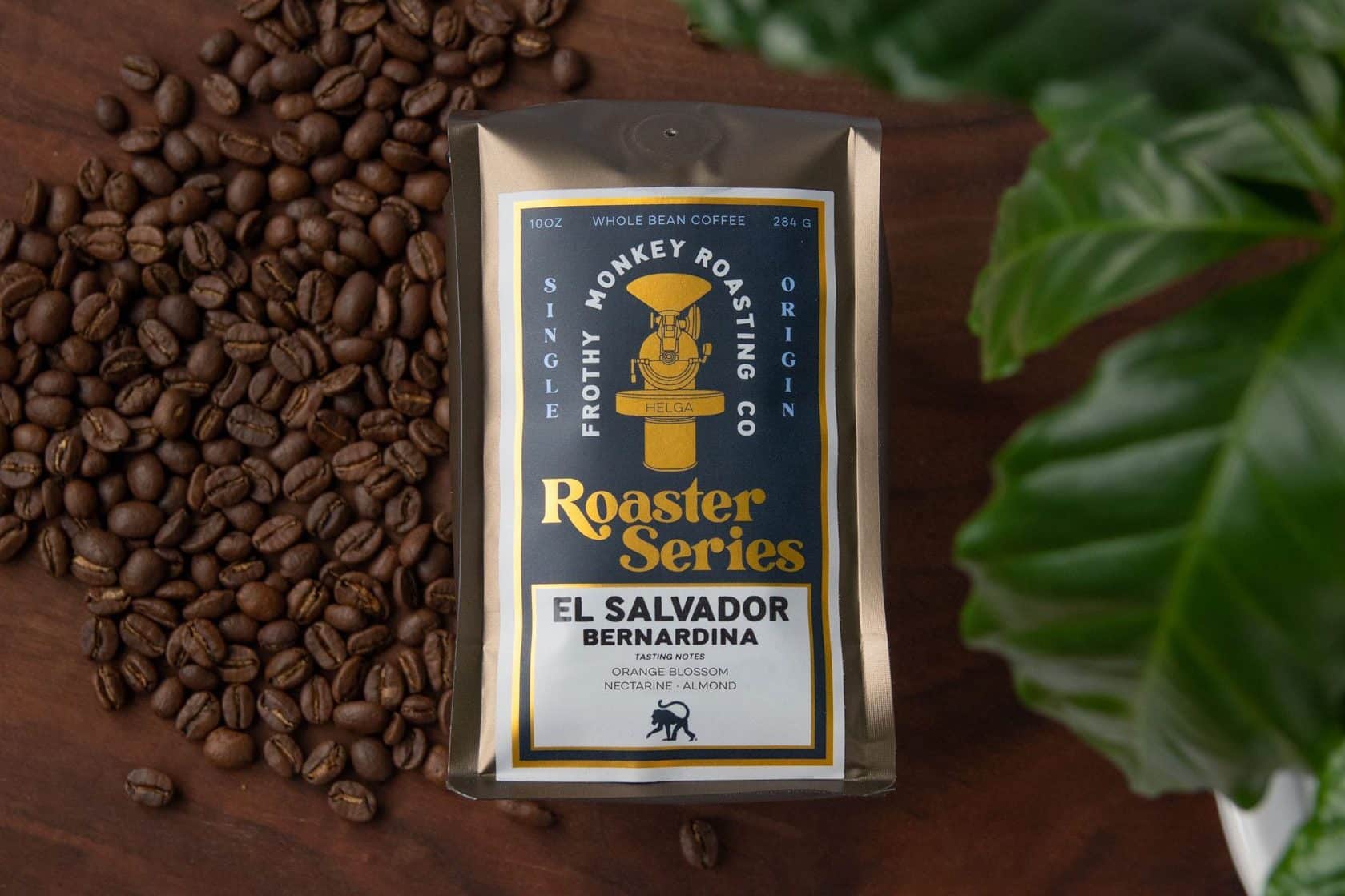 February 2023 Release: El Salvador Bernardina Natural
This coffee is only grown on Maria Pacas' family farms across El Salvador, and this year, we have a lot from their Finca el Retiro farm. If you've had this coffee before, you know what to expect – a complex and nuanced cup of coffee. What makes this coffee so special is the super intense fruity, sweet malic fruits like nectarine, as well as the intense floral and spicy aromatics like orange blossom, almond, and a hint of cinnamon.
November 2022 Release: El Salvador Bernardina Honey Anaerobic
We're excited to feature this rare variety from the Pacas Family of El Salvador once again. This time with an innovative process that accentuates its already unique flavor quality. The variety was formally discovered in 2013, all thanks to Los Bellotos Farm Manager, Ruperto Bernardino Merche, who noticed a small plot of trees were producing intensely sweet, distinct cherries.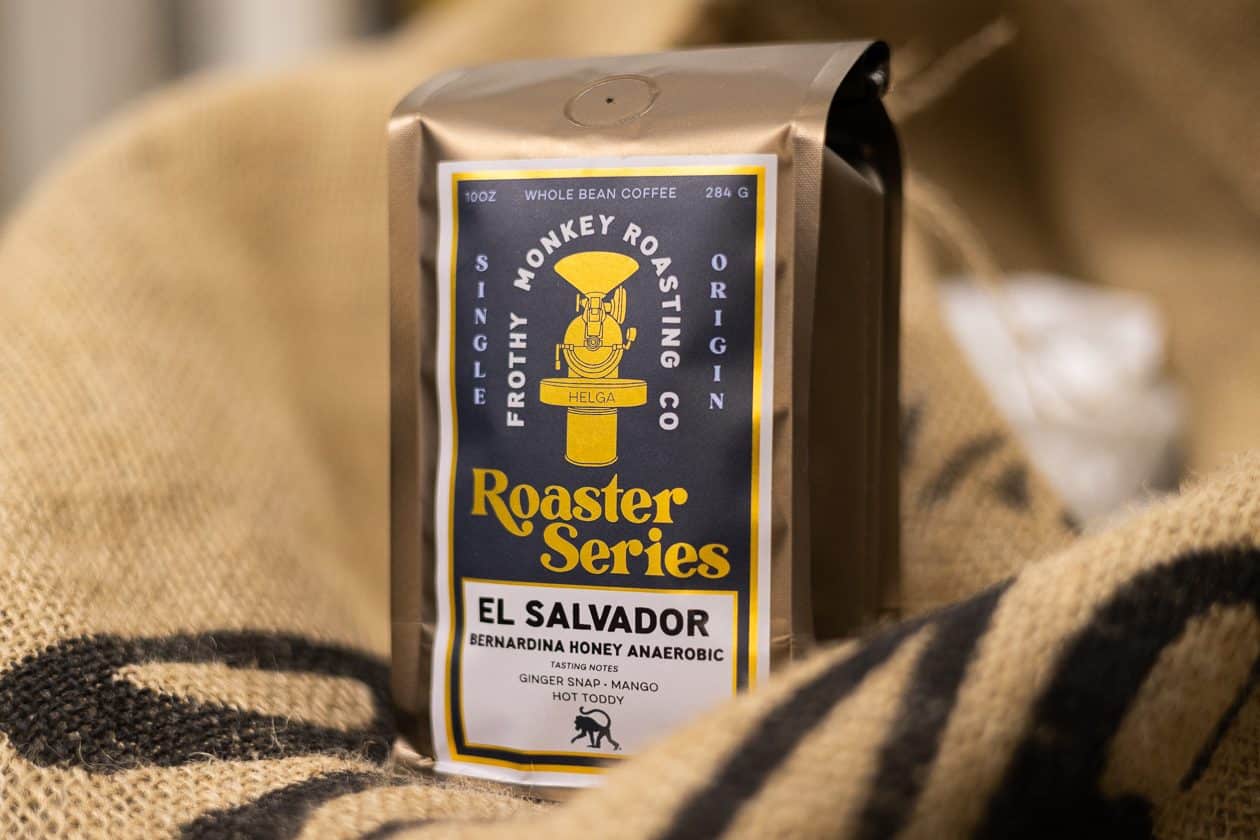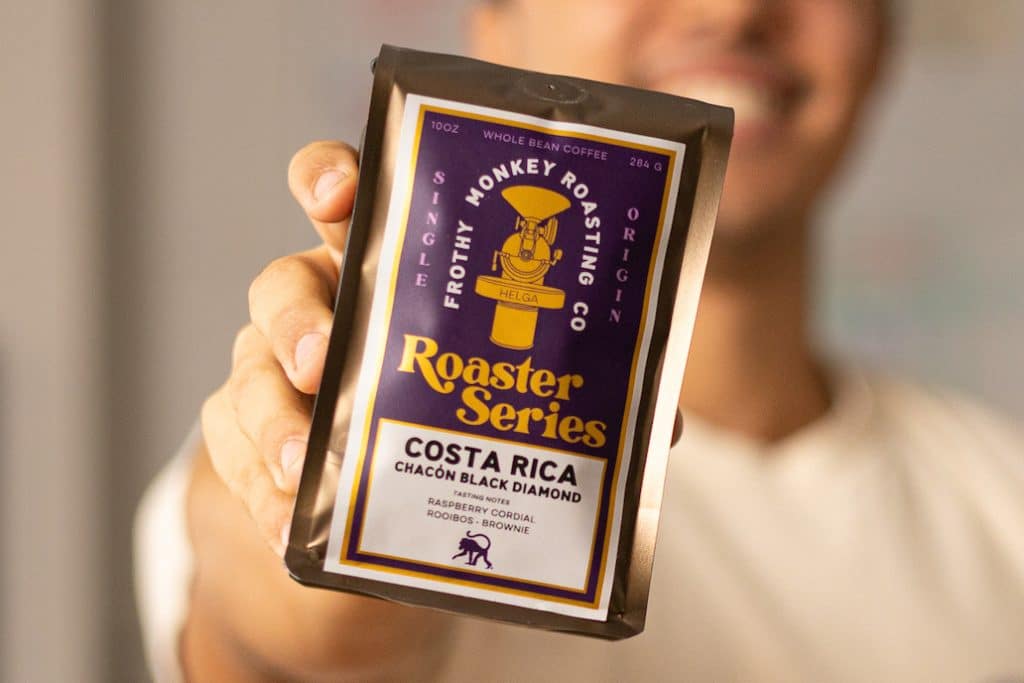 September 2022 Release: Costa Rica Chacón Black Diamond
Oscar and Francisca Chacón are third-generation coffee producers, but coffee is more than just in their family heritage: It's in their hearts and souls. The couple is committed to quality and innovation, and are among the very first farmers in Costa Rica to produce Honey and Natural process specialty coffee.
April 2022 Release: Ecuador Juan Peña
Juan Peña has a reputation for producing exceptional coffees, as he holds three consecutive "Sprudgie" Notable Producer awards. This natural processed Typica variety from his farm, Hacienda La Papaya in the Loja province of southern Ecuador, is no different. While just 28 acres in size, the farm benefits from high elevation and good microclimates.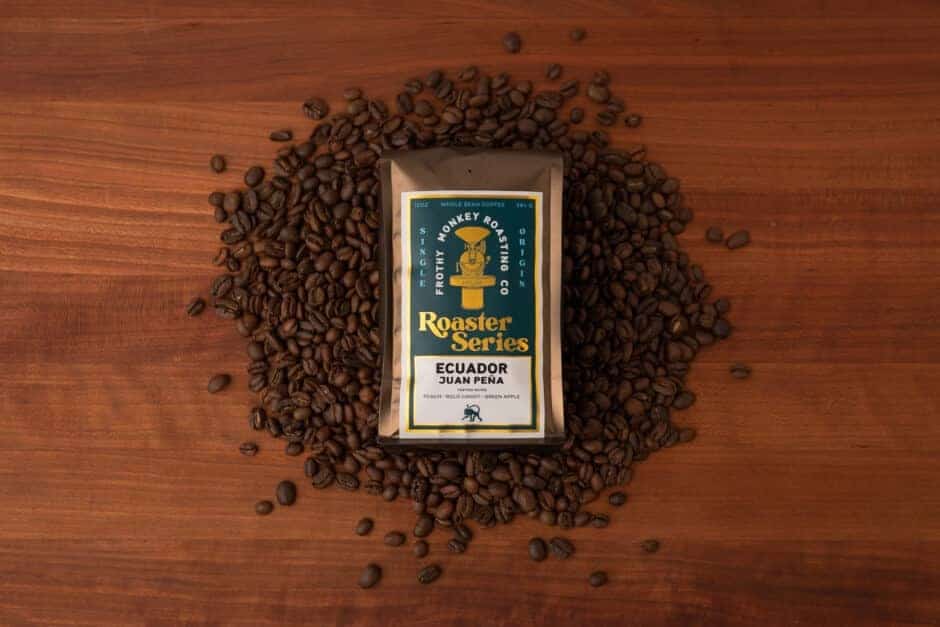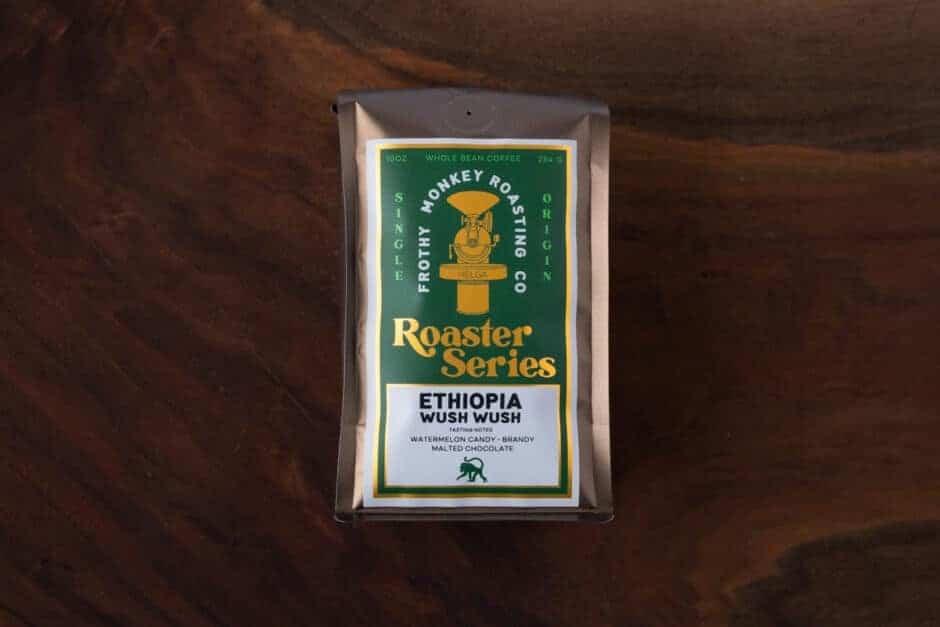 December 2021 Release: Ethiopia Wush Wush
This extraordinary coffee is the fourth release in our Roaster Series, sourced and roasted by our head roaster Daniel Lopez in conjunction with Keffa Coffee Importers. The catchy name is an homage to the Wushwush area in Southwestern Ethiopia where this heirloom variety was first discovered.
November 2021 Release: El Salvador Bernardina
Introducing our third release in the Roaster Series lineup. Los Bellotos Bernardina, the most unique and exciting specialty coffee we've ever had the privilege to roast, is back from the renowned Pacas family of El Salvador. Frothy Monkey is thrilled to feature this truly unique coffee varietal two years in a row, and once again, it's blowing our minds!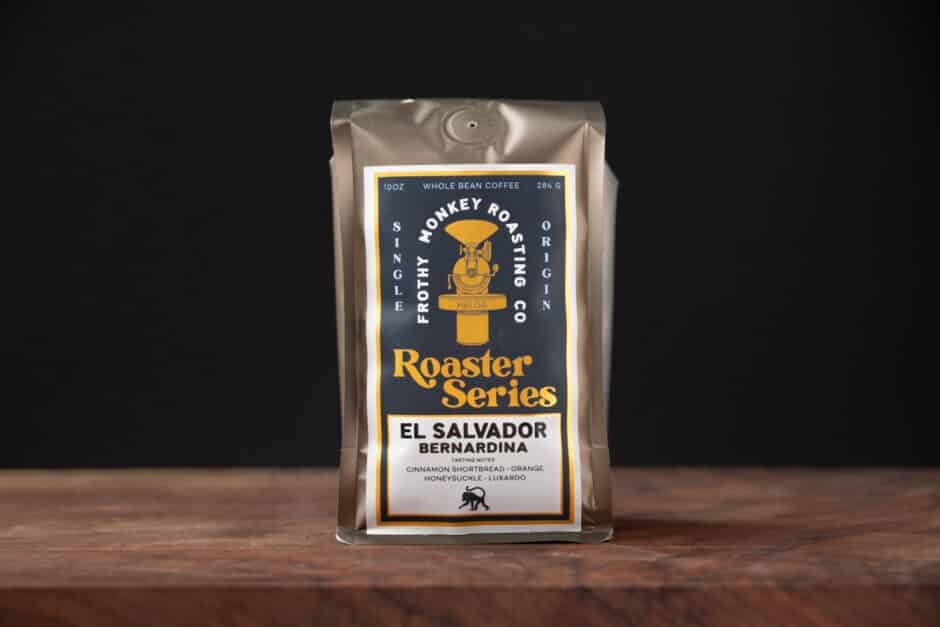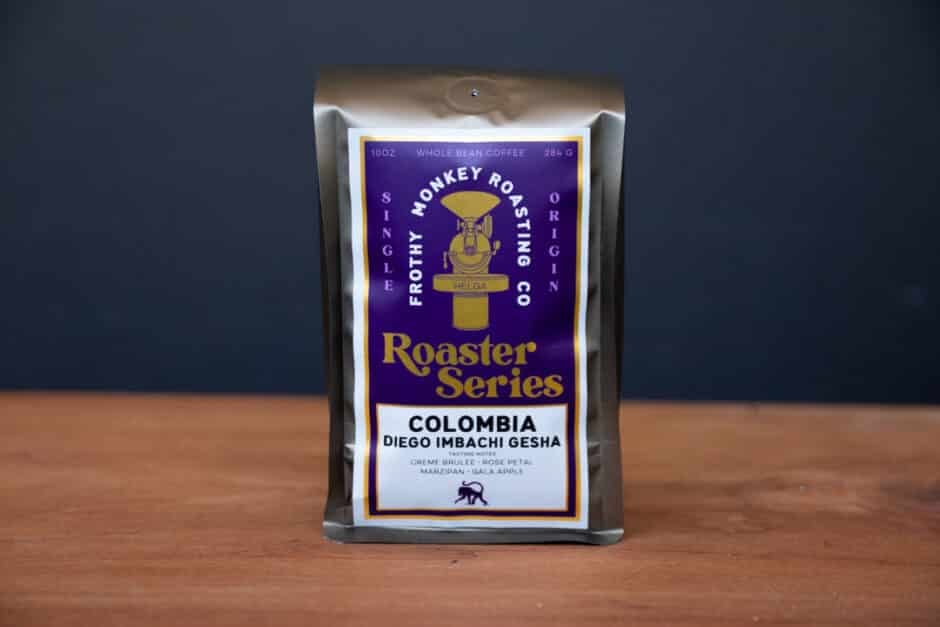 September 2021 Release: Colombia Diego Imbachi Gesha
The second coffee of our Roaster Series is one we couldn't be more proud to showcase. For those familiar with Frothy Monkey, you may recall the name Carlos Imbachi, as we have featured his award-winning coffees multiple times in the past.
June 2021 Release: Colombia Claudia Samboni
Kicking off our Roaster Series line with our first coffee: a Colombia Pink Bourbon sourced and roasted by our own Daniel Lopez. Colombia has long been regarded as one of the premier coffee-growing countries in the world, and what better region to kick off our Roaster Series than a country known for its consistent quality.