It's time for a menu refresh! We have some great updates to the menu at Frothy Monkey for Spring and Summer. New wines, cocktails, seasonal coffee drinks, and food items are here just in time for Spring.
Food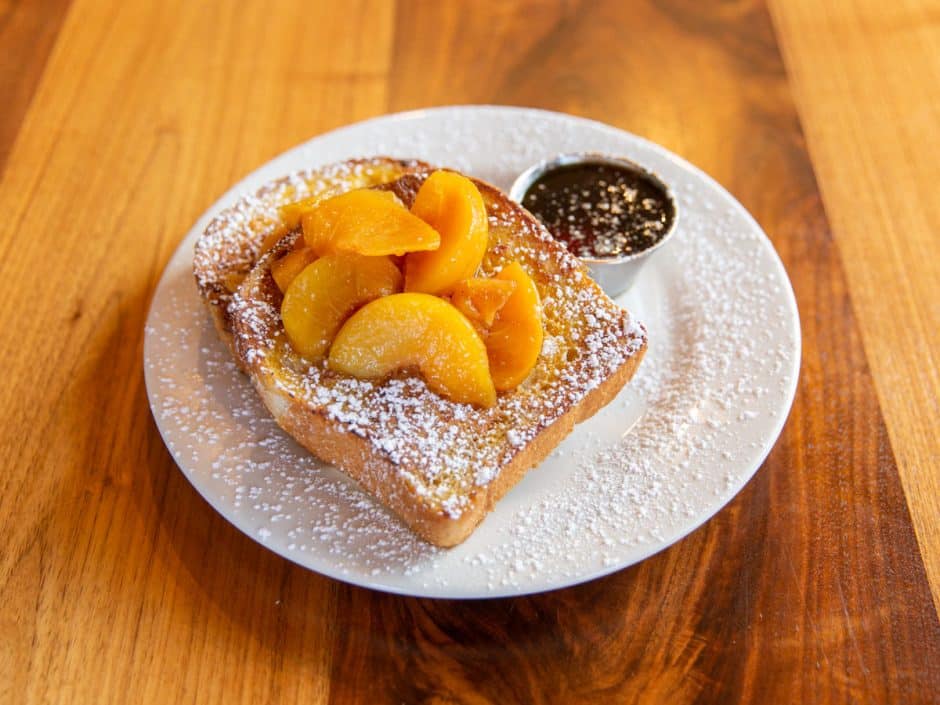 French Toast
For Spring and Summer we're switching things up with macerated peaches on our French Toast.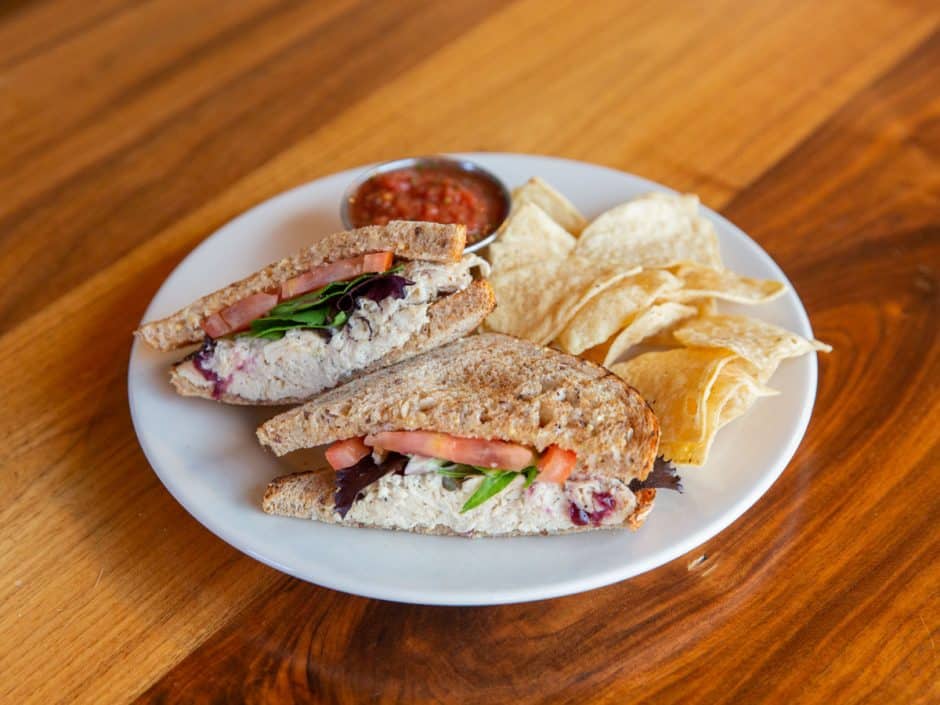 The Betsy
Our guests favorite chicken salad is back! The Betsy is a delicious chicken salad sandwich with cranberries, celery, dijon and maple served with lettuce, and tomato on multigrain bread.
---
Cocktails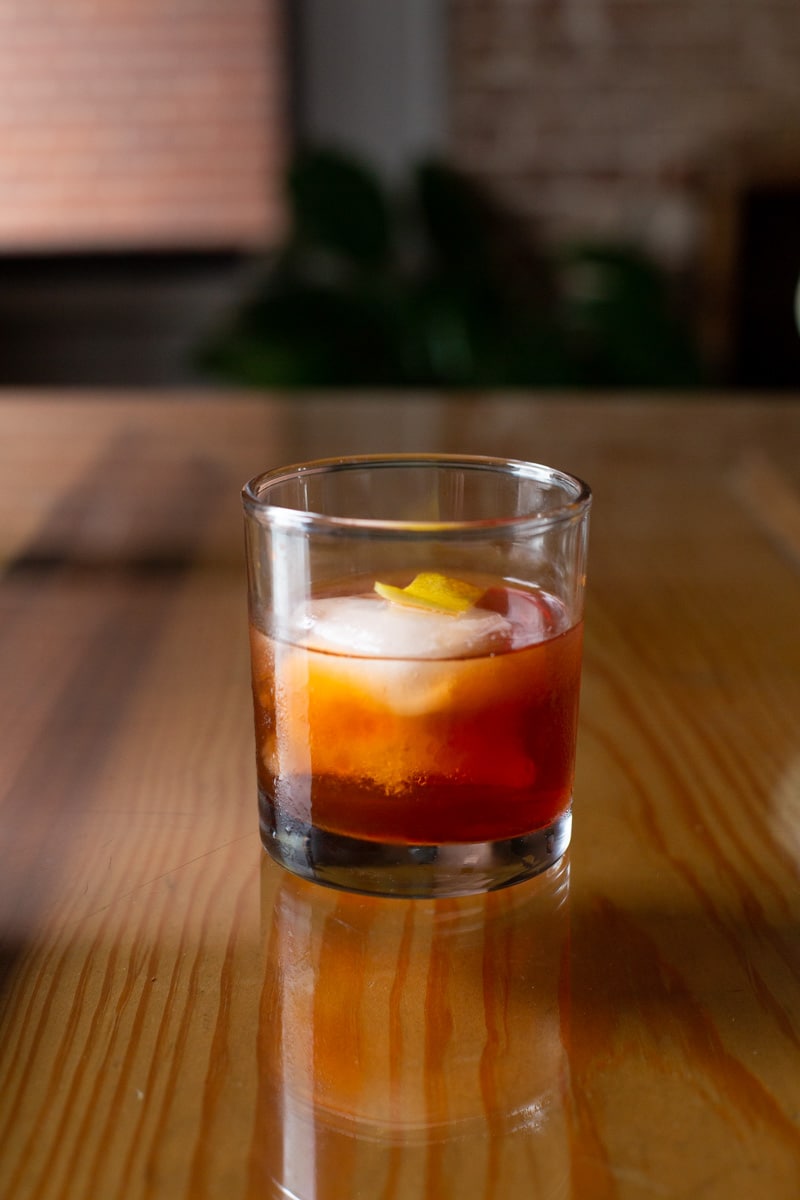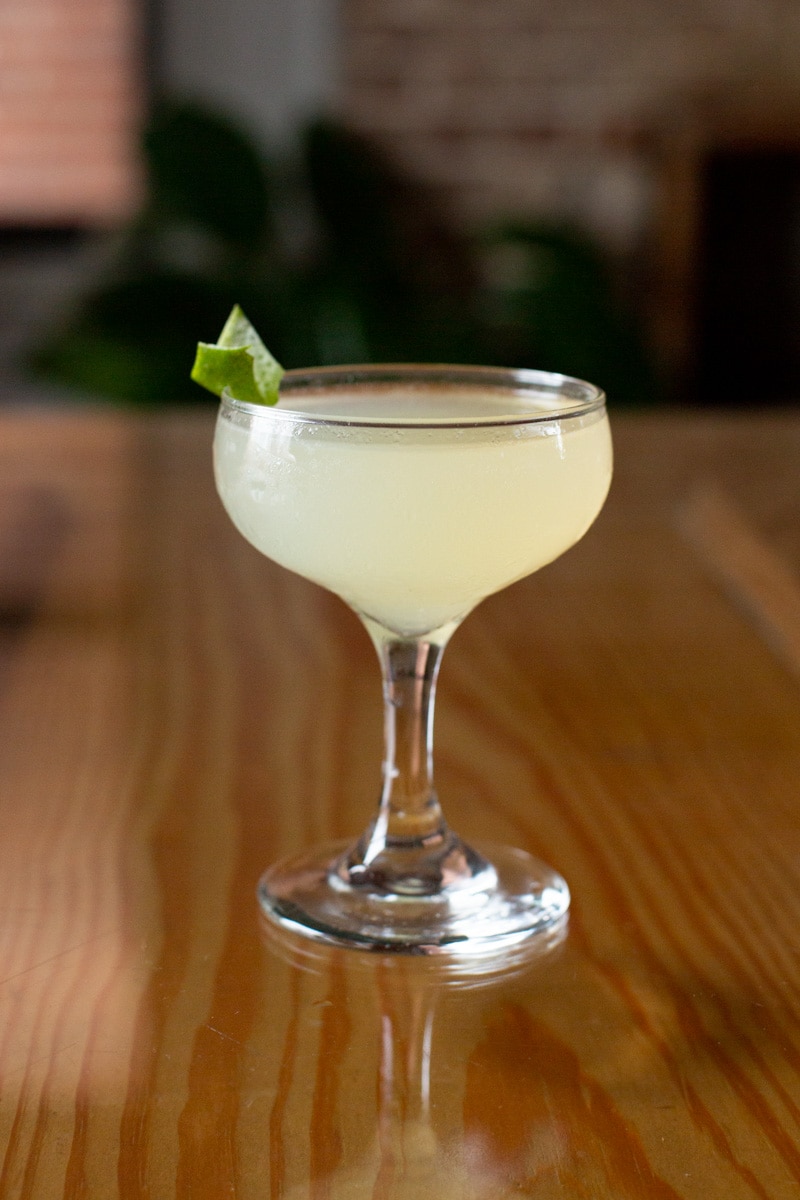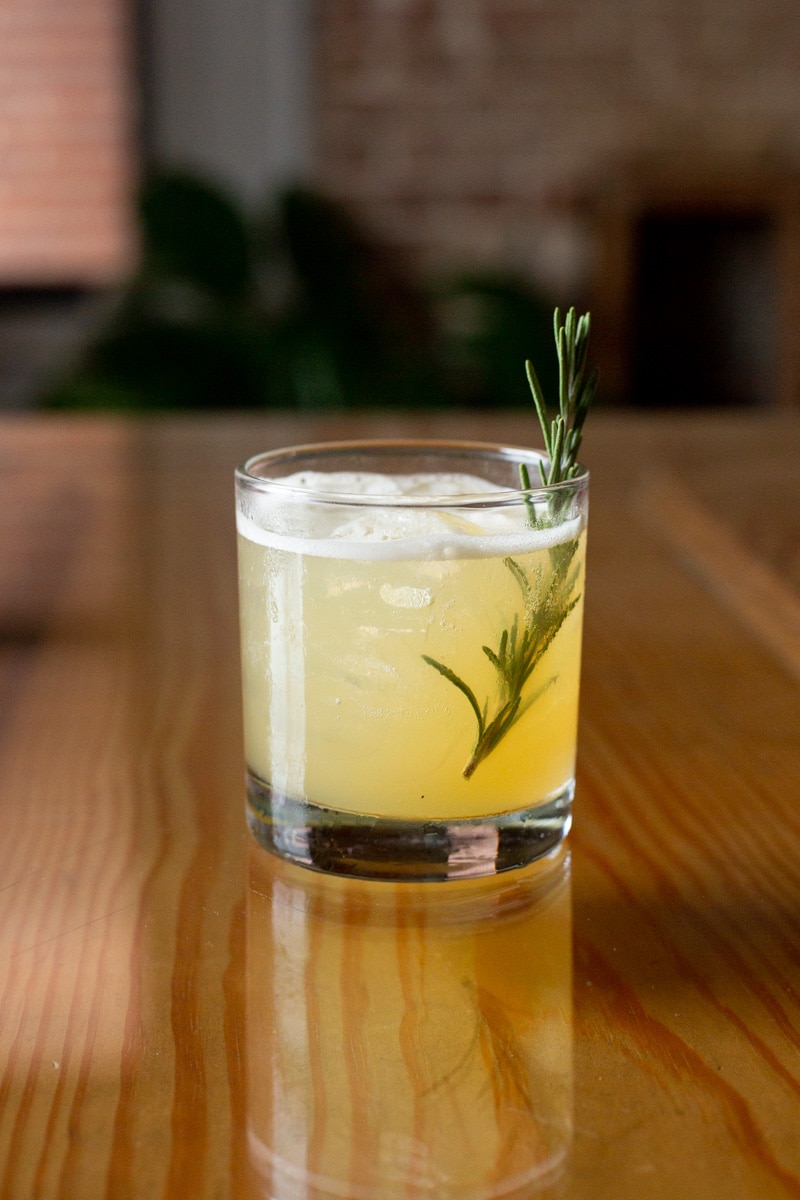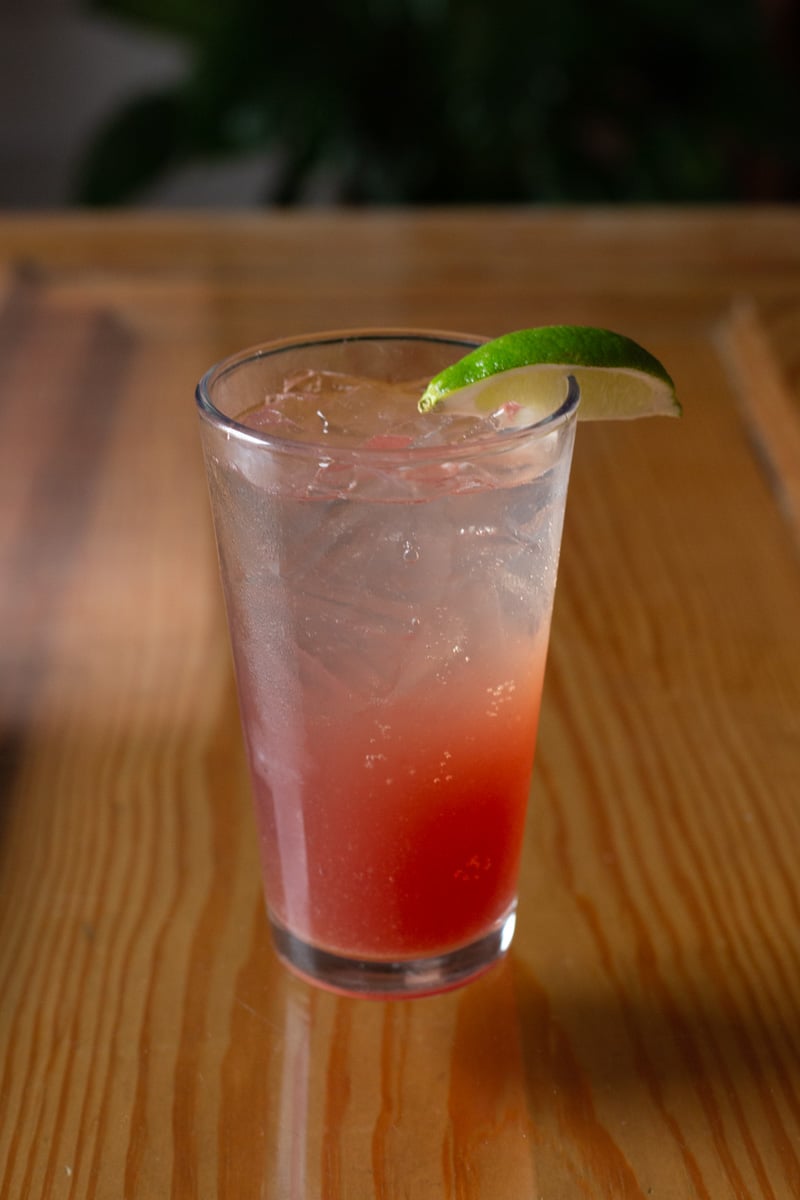 Our new cocktails bring a new variety of flavors and options to the bar.
The Lavender Old Fashioned features our new Frothy Monkey Lavender Syrup (produced and bottled locally!) and is a great drink for our whiskey lovers. [Bourbon + Lavender Simple + Angostura + Lemon]
The Garden Gimlet is a great patio drink for the warm days on a patio or porch – Find the best outdoor seat near you! [Gin + Lime + St. Germain + Lavender Simple]
Fields of Gold has us dreaming of the wind through country roads on our way to our favorite hike. Dramatic? Maybe, but this drink is definitely something we would reach for after an outdoor adventure [Bourbon, Lemon Juice, Rosemary Honey]
The Summer Shirley is a drink that can do it all! The Summer Shirley was a drink brought to us through the Spring + Summer Drink Competition, but quickly became a cocktail favorite when we introduced gin to the recipe! Enjoy this fresh combination as a cocktail or mocktail. For a cocktail, we suggest adding Gin or Vodka. [house-made Lavender Limeade + house-made Grenadine + Sparkling Water + Lime]
---
Seasonal Coffee Drinks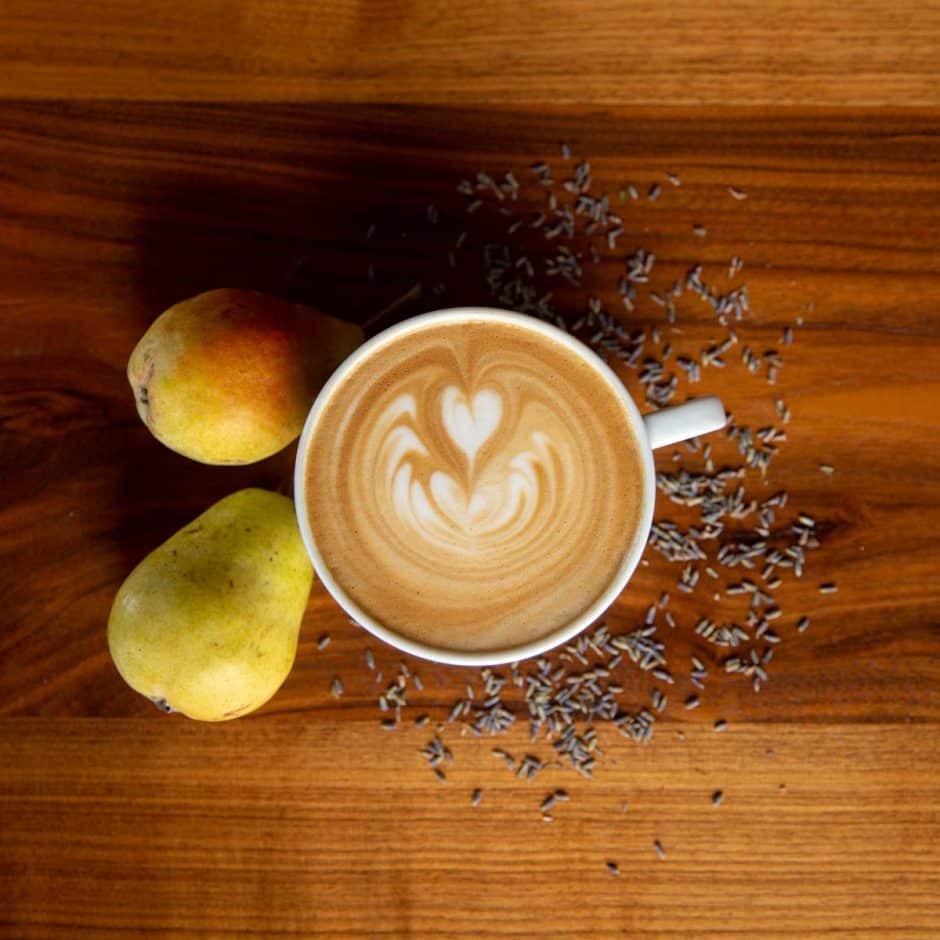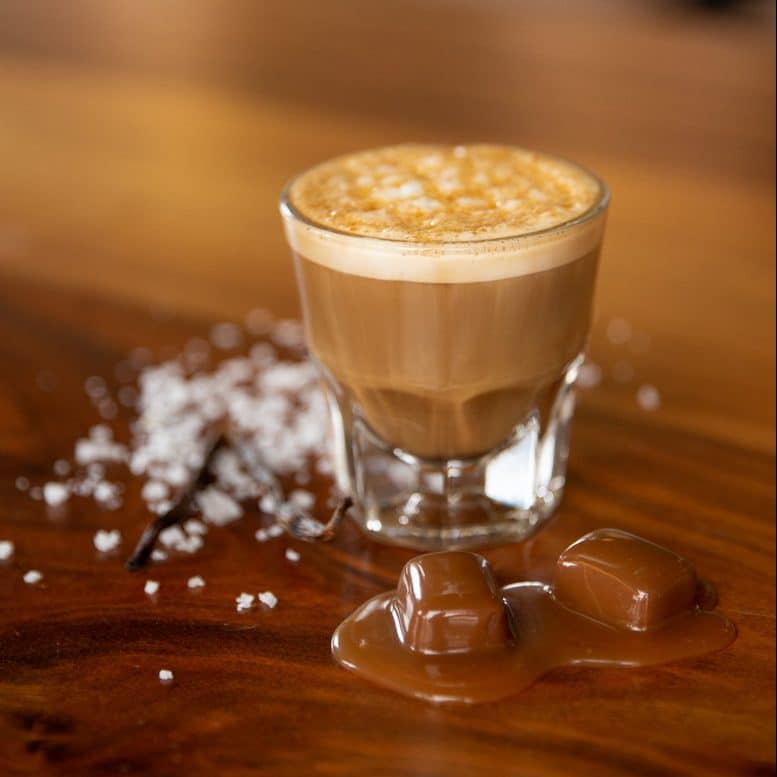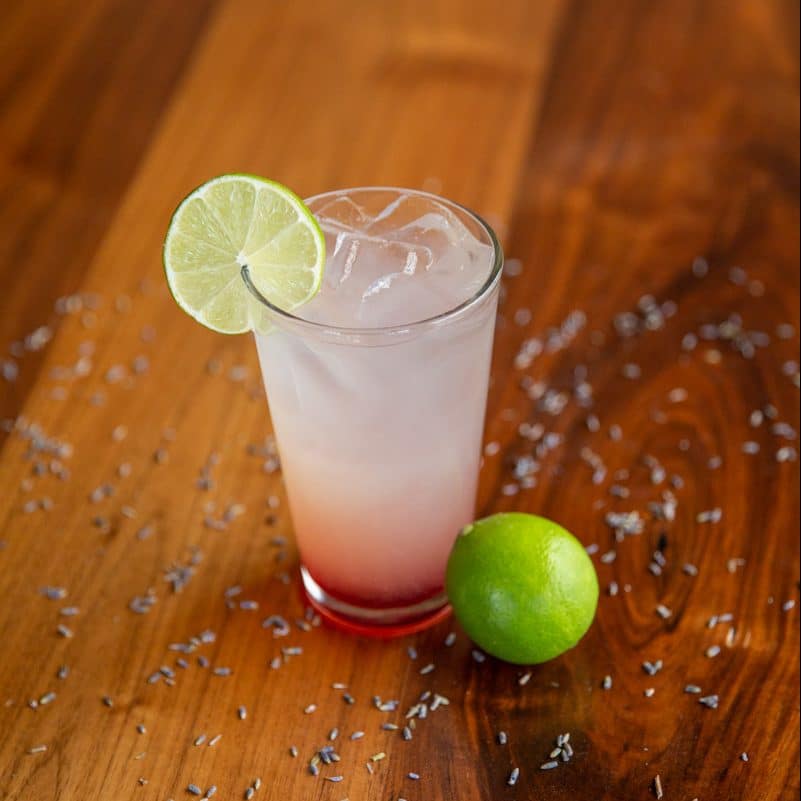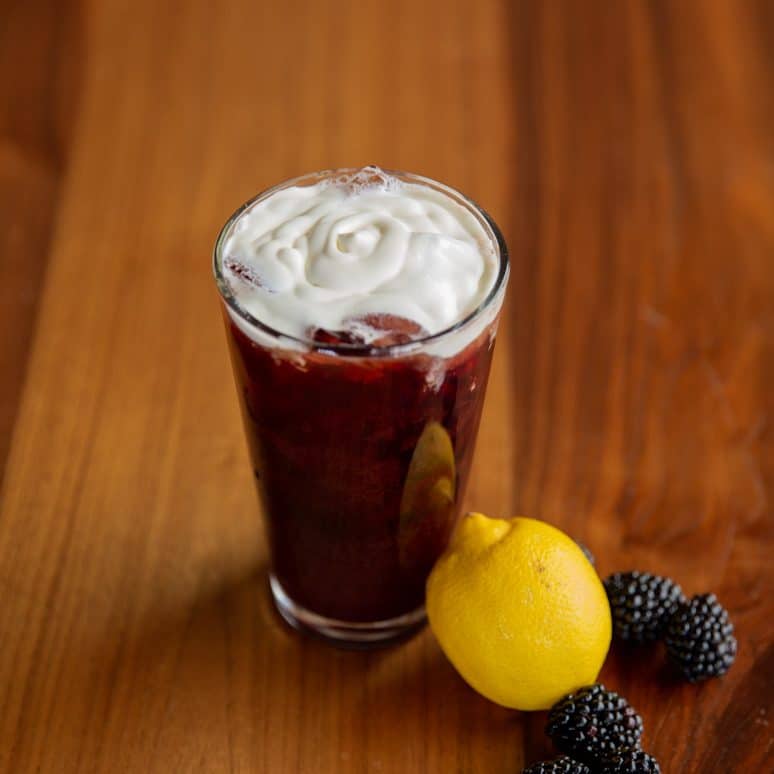 Welcome three newbies to the Seasonal Drinks menu – Salty Siren, Summer Shirley, and Joanne. These three stunners serve up three unique flavor combinations and have something for everyone!
We also have a new spot on the menu for a Rotating Seasonal Drink. First up is the Lavender Haze. (Where are the T-swift fans at?) Our Rotating Seasonal Drinks are only available for a limited time and are subject to change.
Read More about our Seasonal Drinks
---
Wines
A new wine selection is here! Enjoy our carefully selected wine menu with dinner or any time you might need a little "you" time.
Tennessee
White
Stamnaki | Greece
crisp, floral, royale worthy
La Vigne Des Sablons' Vouvray | France
demi-sec, fruity, balanced
Rose
Chateau Virgile Rose | France
refreshing minerality, versatile
Red
Fuso "Teh" | Italy
grippy, simple but not boring, punchy
Familie Bauer | Austria
juicy, earthy, friendly
Alabama
White
Pullus | Slovenia
light, clean, youthful
Setzer | Austria
floral, savory, enticing
Rose
Villa Wolfe | Germany
balanced, refreshing, zippy
Red
Gregoire Hoppenot | France
fleshy, vibrant, ethereal
Merayo | Spain
round, fresh, persistent
---
Baked Goods + Desserts
Made fresh by BAKERY by frothy monkey
Lemon Pound Cake
served with peach topping
Vanilla Bean Cream Custard
with graham cracker crust
Jalapeño Cheddar Bagels
---
Cafe Programming
We're updating Happy Hour!
Happy Hour is every week, Monday – Friday 3pm – 6pm at all Frothy Monkey locations! Enjoy 2-4-1 Beers, $6 House Wine and $2 off any menu cocktail.
*Note Downtown Nashville Frothy Monkey currently closes at 4pm on Mondays*
---