Express your personality and style with your dream wedding cake.
Whether you're looking for something classic, modern, or completely sensational, create a cake as amazing as you are with BAKERY by frothy monkey. Your cake will be built with expertise and best ingredients we can offer. Don't compromise on quality! Choose from a wide range of cake flavors, fillings, and dietary modifications to ensure your wedding cake is as grand (and delicious) as you imagine.
Our Wedding Cake Designs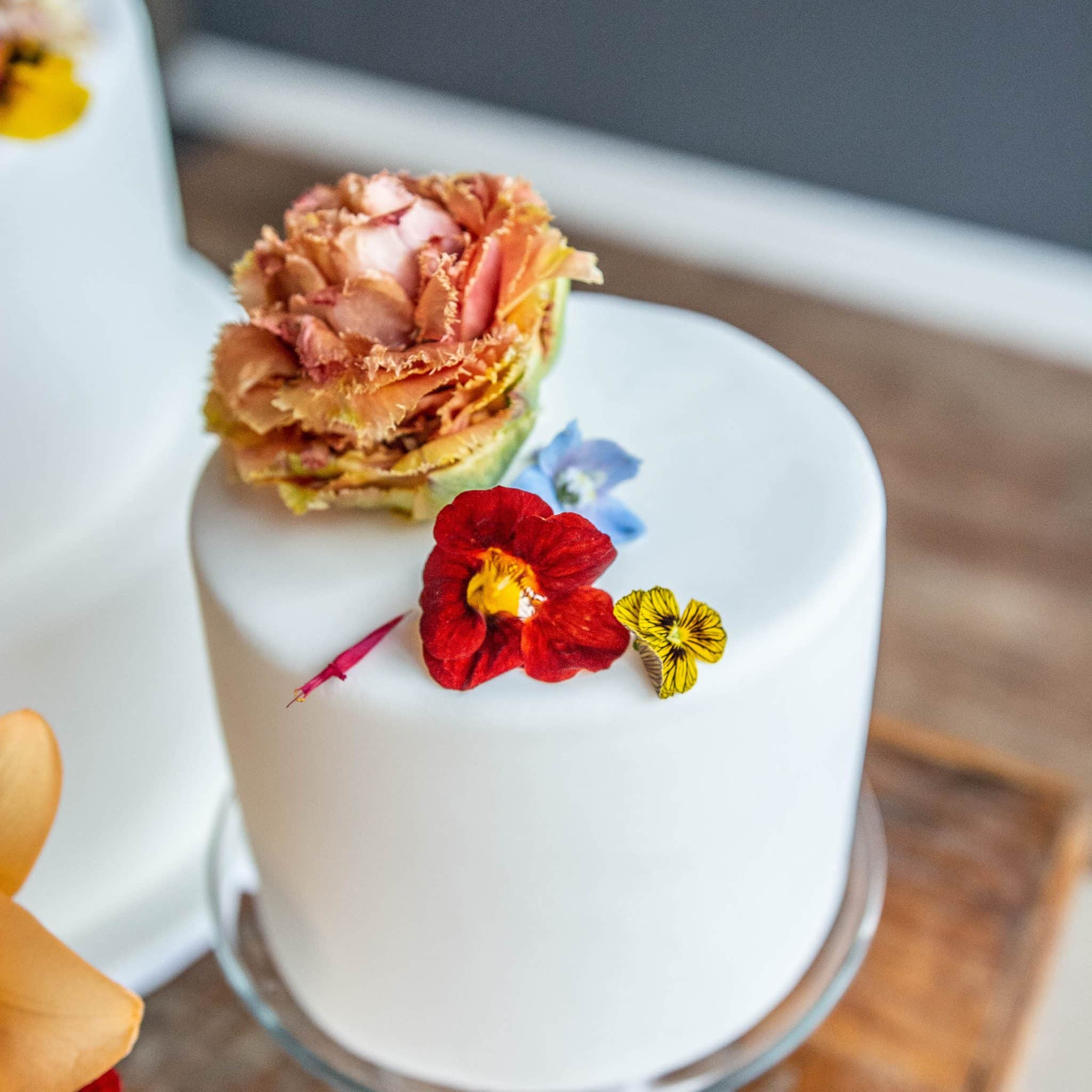 Custom Cake Consultation
Your cake is the centerpiece of your wedding reception, aside from you of course. Don't settle for flavors or designs that leave you wishing for more. Alongside our experienced cake team, design your dream cake from the inside out. Infuse your wedding cake with style, bold flavor combinations, and personality.
When you work with BAKERY by frothy monkey, you'll meet with our team to determine the style, flavors, and size of your cake. You have the freedom to dream, so dream big! Bring your brightest and boldest ideas, send us your questions and concerns, and have fun designing your wedding cake.
Quality Ingredients
Real Butter. Real Eggs. Real Good.
At BAKERY by frothy monkey, we don't compromise on quality ingredients. The buttercream on your cake is made with real butter. We use real eggs and milk to make each fluffy layer of your cake.
Dietary Modifications
GF
While BAKERY by frothy monkey is not a certified gluten-free environment, our GF cakes are made with gluten-free ingredients. You'll swear our GF flour is magic. Our pastry team works diligently to blend it in-house for our GF custom cakes, muffins, and bread.
Vegan
Your vegan wedding cake can be a reality when you work with our custom cake team! By substituting ingredients like eggs, milk, and butter you can have your vegan cake, and eat it, too.
Ready to turn your dreams into reality?
Your next step toward checking "cake" off of your list is to fill out the form below! We can't wait to get to know you.
Still Have Questions?
Email cakes@frothymonkeybakery.com and our team will get back to you within 72 hours.
Let's get started on your custom cake!
Complete the form below.