Frothy Monkey Knoxville is the newest cafe location, but it has lots of history! There are five fun facts about Frothy Monkey that we just had to share.

At Frothy we love bringing new life to existing buildings and being a part of their unique history. Each Frothy location is different, but all of them have great stories to tell and a familiarity that brings our neighborhoods together.
1. Building used to be a Kress 5 • 10 • 25 Five and Dime Store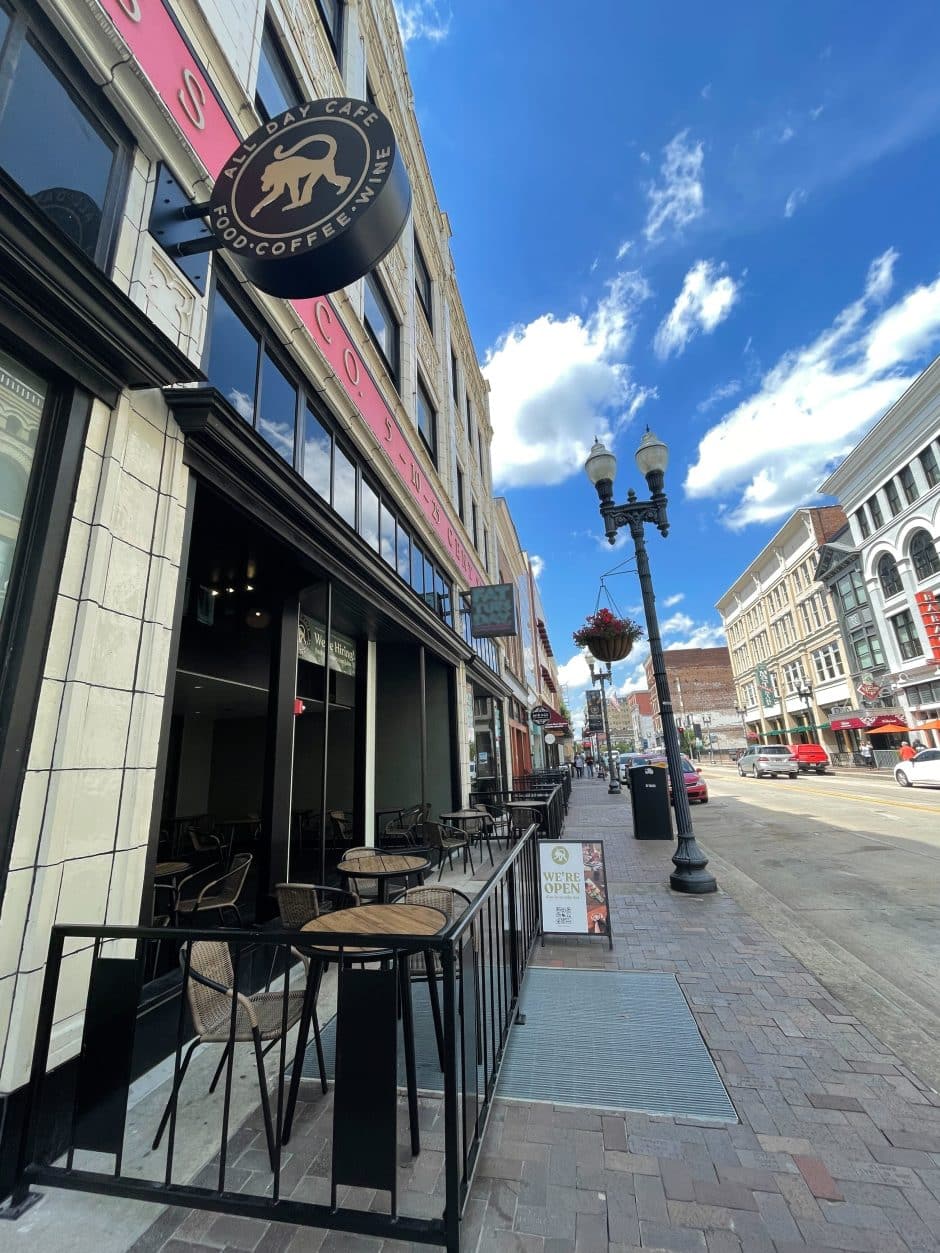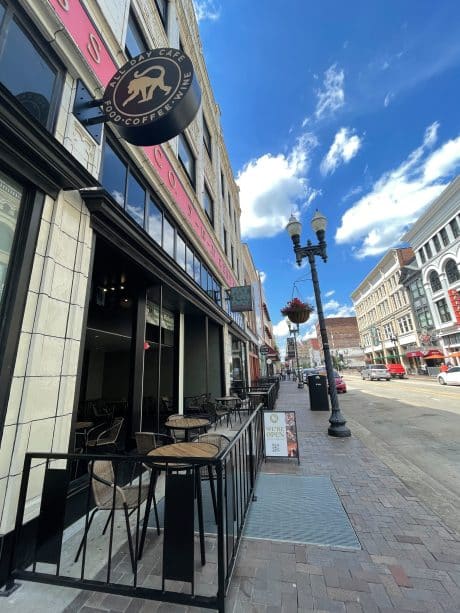 In the early 1900's department stores and five and dime stores were starting to take shape all over the United States. Instead of visiting multiple specialty stores, here you could enjoy a wide variety of items in one space. Kress five and dime stores were located all over the United States and offered items between 5 to 25 cents.

Outside of our building, you can see the original facade with the Kress signature red stripe and gold letters. The false windows on our patio are also an original location of the shop windows which displayed the store's many wares and goods. Inside, you can see the capitals from the original interior columns peeking out on either side of Frothy Monkey, too.
2. Mezzanine Stairs are over 100 years old!
When we renovated the Kress building for our all-day cafe, we had to replace some major support beams. We kept the original wood to use in the new design. Our friends at DIA and other contractors assessed the beams, and counted 114 tree rings!
It's likely the wood was harvested from the Smoky Mountains in the 1920's when the Kress Building was brought to life. Now, you can enjoy this little piece of history when you use the mezzanine steps at Frothy Monkey in Downtown Knoxville.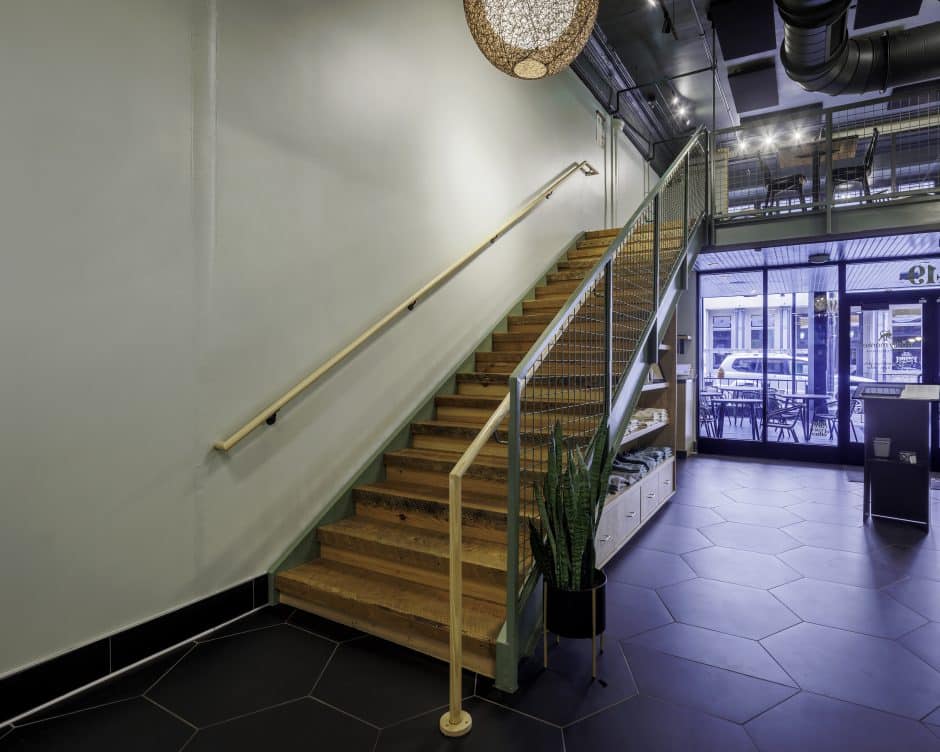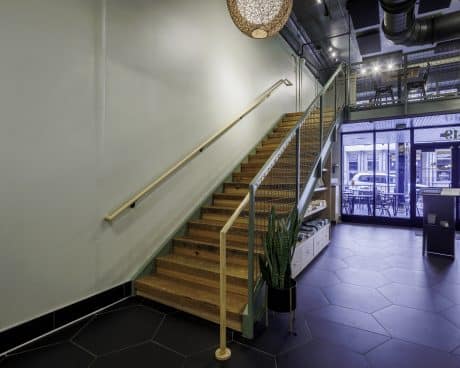 3. Largest Frothy Monkey location
Frothy Monkey in Downtown Knoxville is our largest cafe location. (our smallest being East Nashville!) This location is roughly 3000 square feet, with additional space created by the mezzanine and partially covered outdoor seating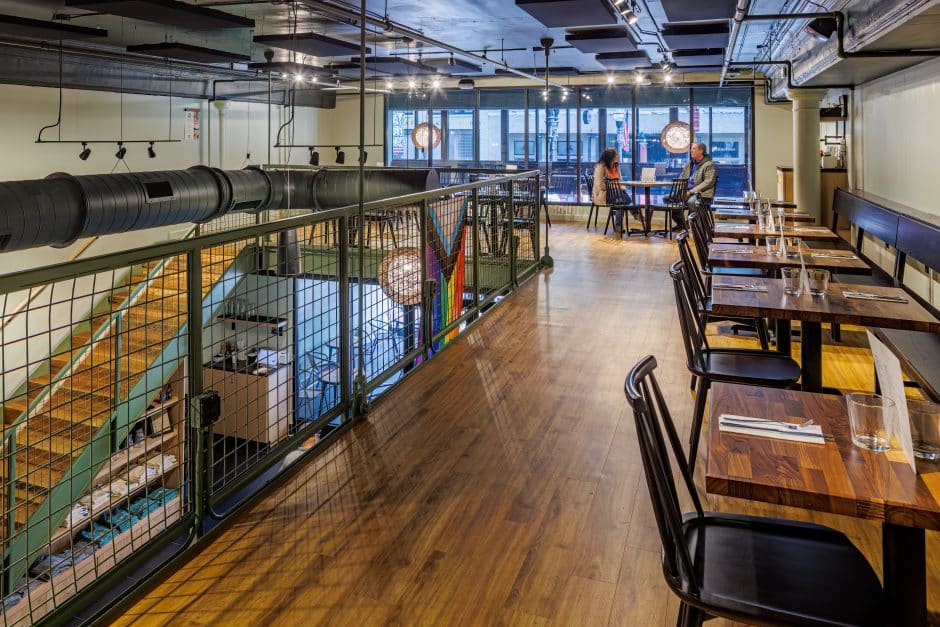 This location is so dynamic. Different seating areas are specifically designed to suit the needs of the guest. If you are looking for a spot to hang out for a while, we have tables on the mezzanine for remote work. If you're looking for a family friendly seat, we have booths and standard height tables. If you're looking for a bar atmosphere with good conversation and a sleek bar top, Frothy has that, too! 
4. Frothy Monkey Knoxville was remodeled with the help of our next door neighbors – Design Innovation Architects Inc.
The renovation of the Kress building was no small task! We were grateful to work with our neighbors at Design Innovation Architects, Inc. (DIA) whose offices are right across the street at 402 Gay Street. Any time DIA needed to check the project's progress, or meet with us at the worksite, it was easy to connect. Talk about a short commute! 
5. The only Gay Street location with a street level view of Strong Alley
The last fun facts about Frothy Monkey Knoxville, is something truly unique! On the back wall of Frothy Monkey Knoxville, there are large windows that give guests a peek into Strong Alley! These windows are the only street level view in any retail space on Gay Street. Take a look and get a unique perspective into the mural-rich walkway. For a better look, grab a coffee and take a stroll to see the newest murals. Downtown Knoxville changes their mural annually and always has a beautiful design to share.