At our all-day cafes, you'll find the warmth of a coffeehouse and the hospitality of a full restaurant for every part of your day. Fresh, thoughtfully sourced ingredients are the star of breakfast, lunch, and dinner and our drink selection is endless. Between the best specialty roasted coffee in Nashville, cocktails, beer, and wine there's no shortage of options for any occasion.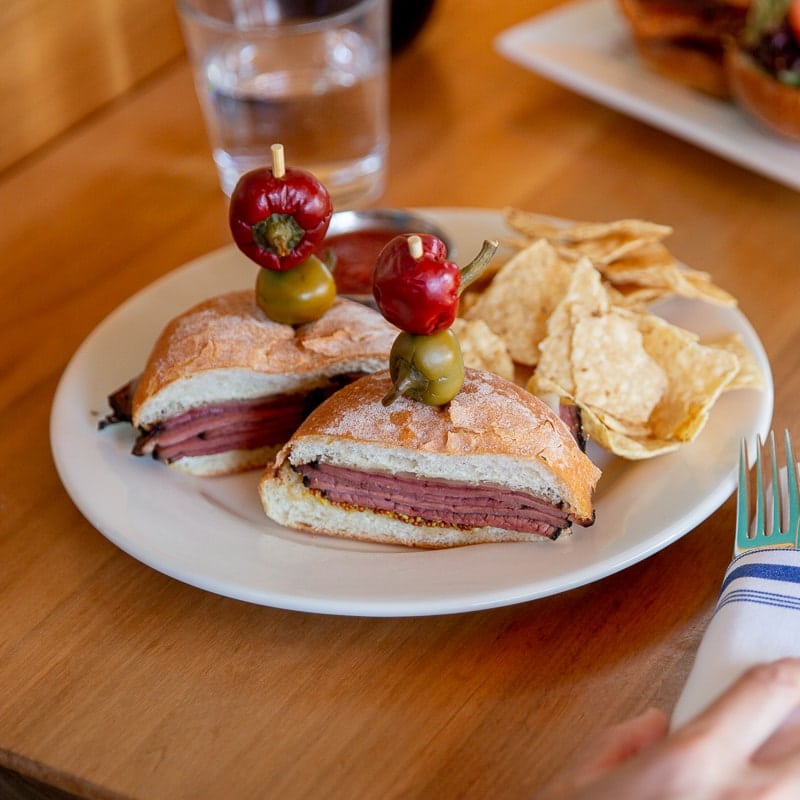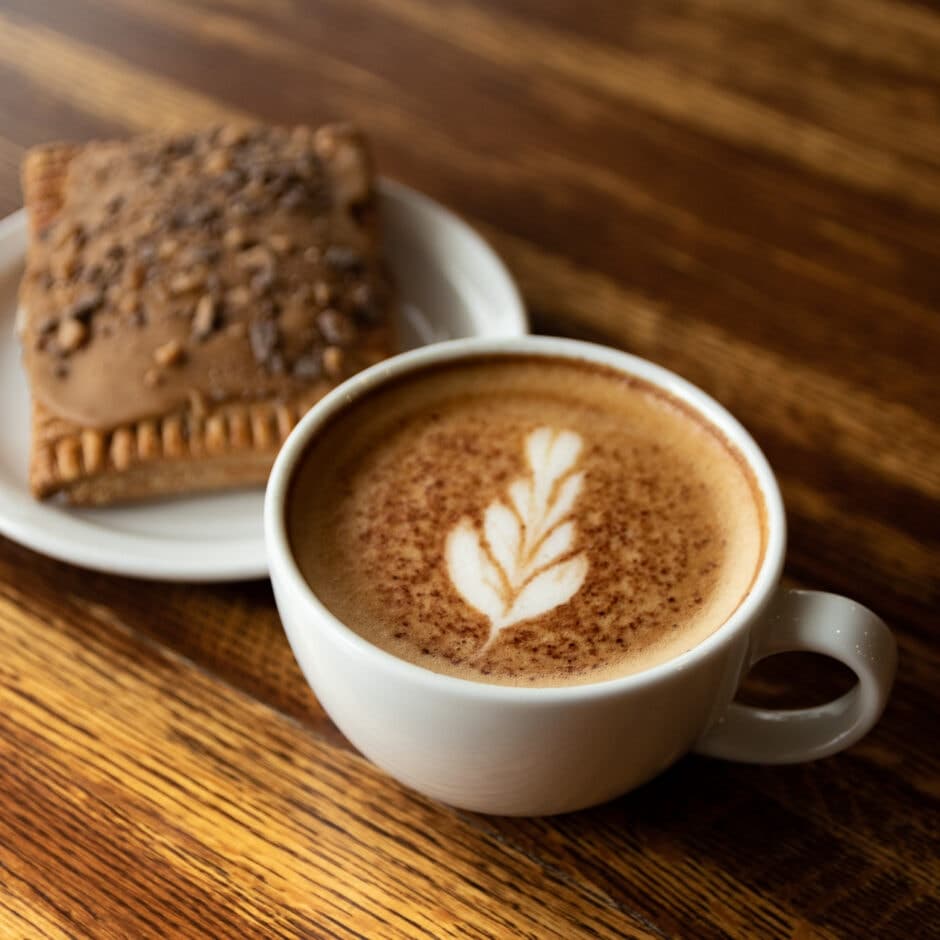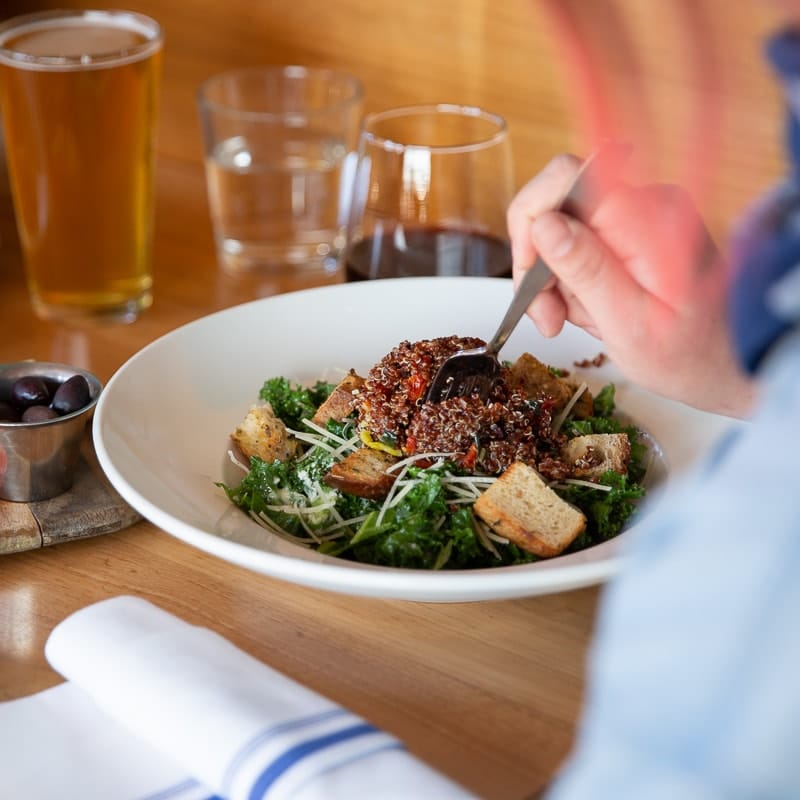 A glass of wine at 10 am? Maybe a cozy cup of decaf to unwind? A moment of peace from the crazy? We GET that. Frothy all-day cafes are thoughtfully curated to fill the needs of our neighbors and the communities we serve.
What inspired our all-day cafes?
Starting in 2004, our original coffeehouse location served neighbors from the 12South community with classic coffee options and light breakfast fare. When owner Ryan Pruitt joined management in 2006 he inspired the all-day cafe we love today.
Before joining Frothy, Pruitt was traveling with his band in Europe and frequented local cafes between gigs or to enjoy a day off. Compared to the US coffee scene, chock-full with corporate buzzwords and fancy lingo, these cafes were more than just a quick caffeine jolt.
"In Europe, the cafes are focused on the guest experience," Pruitt says, "The environment is warm, the food is good and it fills a need for breakfast, lunch, and dinner at any time of day."
The flexible and welcoming atmosphere kept Pruitt's group coming back during free time. Walking in at any hour, they could get a cup of coffee, beer and wine, or a meal. These cafes were cultural hubs at the center of the neighborhood and served their guests any time of day.
The coffee culture was different between the 15 countries they toured, but the commitment to hospitality and inclusion was always present. Unlike the drive-throughs of the US, these cafes served that feeling of coming home to open doors, warm smiles, and good food.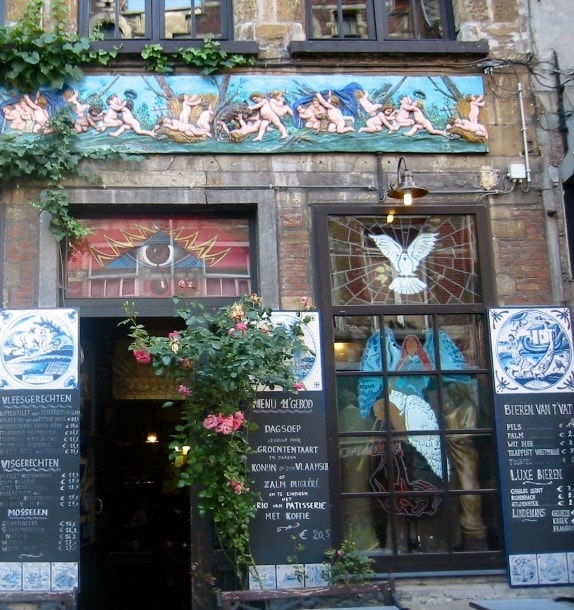 Bringing the All-Day Cafe to Tennessee
Pruitt aspired to bring the atmosphere of these European cafes to Frothy when he returned to the U.S. from his travels. In 2006, Frothy's original location was welcoming a wide demographic. The 12South location brought neighbors visiting seven days a week and guests just passing through. To cultivate the all-day cafe vision, Pruitt and his team started by emphasizing fresh and healthy food options. Menu options expanded quickly with the elimination of microwaves and the installation of a full kitchen.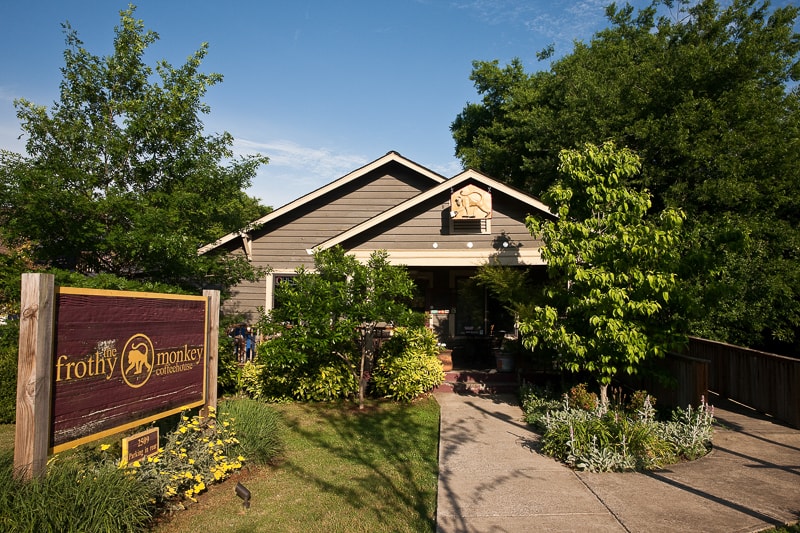 Growth continued with expanded hours and additional locations throughout Nashville and in Franklin and Chattanooga Tennessee. Liquor and beer licenses followed and Frothy became a place for everyone. From folks connecting over early morning coffee or lunch, to families, or co-workers enjoying a glass of wine after work – even if that means their shift ends at 9 am. The all-day cafe was a reality.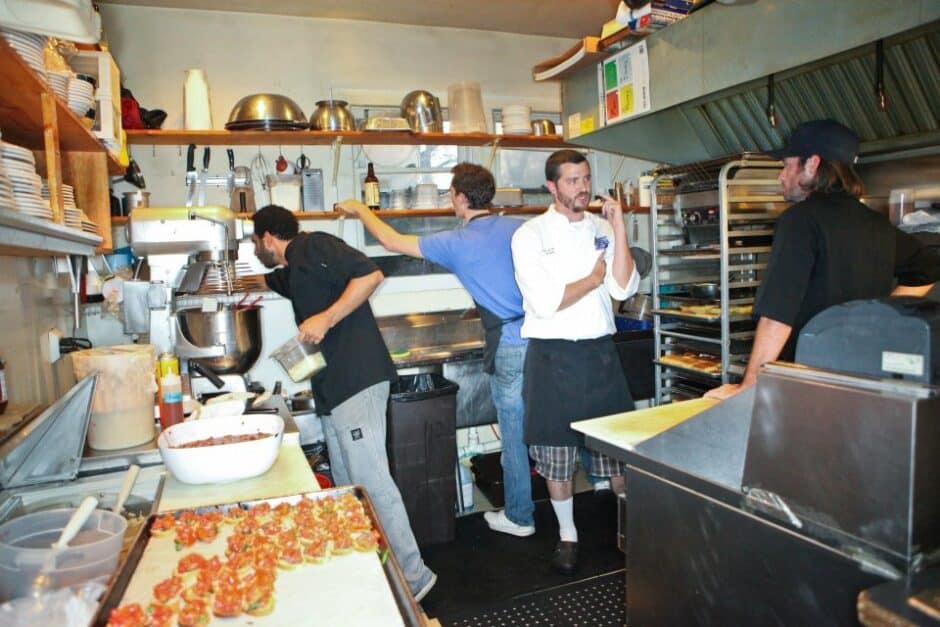 "The "Aha!" moment was the group of night shift nurses from Vanderbilt Children's Hospital who would get off of work in the morning and make their way to Frothy. [They] would sit on the side porch to end their day. It would be 9 or 10 am and they would sit there with glasses of wine, while people were walking in after dropping off their kids to school to get their latte and egg sandwich and head to work.", Pruitt says, "It was that collision that made me feel like "Yes! It happened! This is everything."
Connecting Communities
When asked what sets Frothy apart, Pruitt replied, "It's the blend of quality and thoughtfulness that we put in the products and hospitality. A lot of all-day cafes might just be order-at-the-counter. Sure, the mechanics are breakfast, lunch, and dinner, but over-delivering and hospitality are what we strive for."
In our all-day cafe, you'll find a different level of service. We encourage guests to bring the family for dinner, meet a new neighbor for coffee, work remotely, or enjoy Happy Hour with other guests. We offer table service to everyone to make sure we connect with guests to give the best possible experience.
Ryan says it's about filling the needs of the community, no matter the time of day.
"The photo editor, for example, they might be sitting at the bar getting work done with a bowl of shrimp and grits," He says, " It's an environment that's comfortable for them to have a laptop open and get great service, but then behind them is a family having dinner, maybe a first date, or a group of ladies enjoying Wine Down Wednesday. It's a collision of worlds, but people's needs at 7 pm are different and we can be there for them all."
A Sustainable Community Partner
After eliminating microwaves, Pruitt's team focused on integrating local partners to create the best dining experience and grow local relationships. Frothy's approach to taking care of guests isn't only in hospitality, but the ingredients on the menu. Our partnerships with regional farms and purveyors allow us to provide fresh menu options and support sustainable practices.
The food at Frothy Monkey is made to order with fresh ingredients at all of our locations. To avoid processed or preservative-filled components, we developed our own coffee syrups, bake our own bread and pastries, and roast our own coffee. Our farm relationships also allow us to serve real eggs, grass-fed whole milk, locally handmade pasta, and more.
We recognize that all of our neighborhoods are unique, so they each come with their own history and demographics, too. By building our cafes inside historic or pre-existing buildings we want to honor the history of that community and give the buildings new life.
"We want to be a good contributor," says Pruitt, "and I think historic preservation is a beautiful way to contribute to the community."
Our historic locations include a the Belle Meade Hosiery factory at The Nations, a section of the Chattanooga Choo Choo Hotel in Southside Chattanooga and two historic Kress buildings, one in Downtown Nashville and one in Downtown Knoxville.
Experience Wins
When you visit one of our all-day cafes your experience should be a highlight of your day. No matter the time, the occasion, or the lack thereof. It's about nourishing people, outside of food and drink that makes Frothy Monkey different. It's how the 15 minutes, or the hour, or the whole day spent at a cafe can brighten your day.
"Life may feel chaotic," says Pruitt, "but then you have this moment, and you walk into 12South where Ben knows your name, and then you get to see Josh, and they ask you how your kid is. Stopping in at Frothy becomes a bit of positive energy. We've got something for everybody. We're always open and there's no reason not to join us when you need that break from the rest of your world."