For our Alabama neighbors, last month you may have seen some familiar Frothy faces on your local TV station.
We had the pleasure of appearing on Talk of Alabama (TOA) on ABC 33/40 with Katherine Page for their segment on Thursday, January 18th, 2023 we were happy to showcase the talents of Matt Poss from Frothy Monkey Downtown Birmingham's Culinary team and Frothy Monkey Roasting Co.'s Head of Coffee Education and Training, Ryan Bledsoe.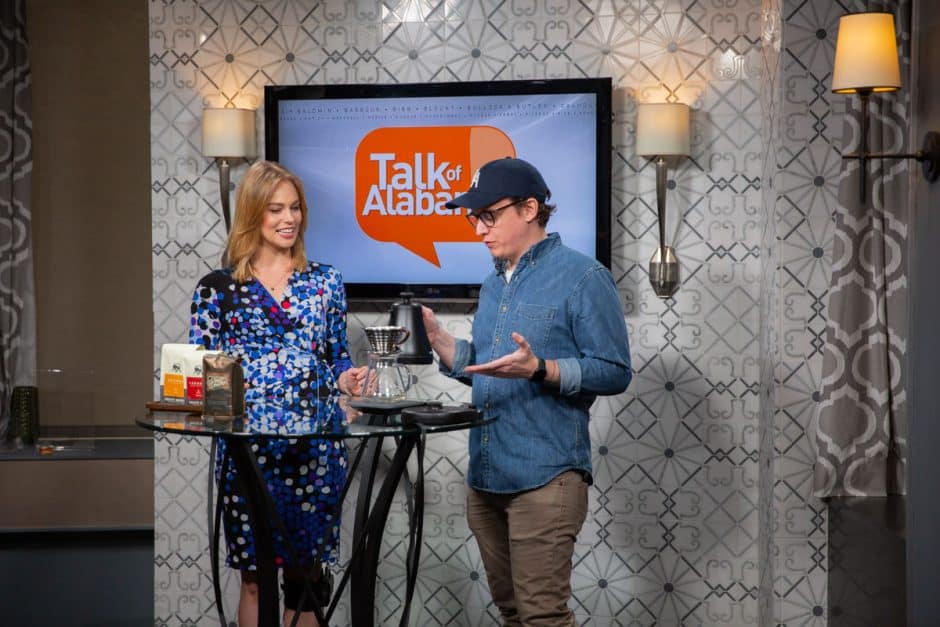 Matt prepared a feast for the cast and crew at TOA to share. He started with our insta-worthy French Toast toast featuring our bakery's house made brioche with macerated berries, powdered sugar, and maple syrup. The whole studio was filled with great breakfast smells.
Meanwhile, Ryan talked a little about our all-day cafes and our coffee from Frothy Monkey Roasting Co. and demonstrated the pour-over method.
We couldn't leave TOA without serving up a frothy favorite from our dinner menu, blackened Shrimp and Grits. Cheesy, creamy, and a little spicy this plate was a crowd pleaser on screen and after wrap!
We're so grateful for the opportunity to chat with Katherine and her crew and share the studio with Est. Roots Group and Off the Beaten Path Antiques and Gifts.
Hope to share another morning with you all on Talk of Alabama, soon!