Nonpartisan Voting Guide for TN and AL
Our nonpartisan campaign to encourage our communities to VOTE is ongoing at Frothy Monkey. Not just in national elections, but in EVERY election.
We encourage all of our staff, neighbors, and guests to use your most powerful tool to impact policy – your vote! By ensuring people from diverse backgrounds can participate at the polls, we make certain our government can represent us all.
If you're new to voting it can be overwhelming to know where to start. This post should help ease some frustration. So, let's get registered and find the polls near you.
Register to Vote
First, you'll need to register to vote. To find the proper information click on the button below which corresponds to your state of residence. This should take less than 5 minutes.
Not sure if you're registered?
Jump to Your State's Voting Information
---
Upcoming Elections in Tennessee
Thursday, September 14th, 2023 – Mayoral Runoff Election for Metro Nashville Mayor
Voter Registration Deadline: August 15th, 2023
Last Day to Request Absentee Ballot: September 7, 2023
Secretary of State 2023 Election Information Page
August 3rd Election Results:
Mayoral Primary, Special District Elections, Council at Large, District Council
Tennessee Residents, Click on the links below to see your county's website or linked documents for voting and election information.
Updated for September 14th, 2023 Nashville + Knoxville County Elections
Early Voting in Tennessee
NASHVILLE – Early Voting for September 14th Runoff Election
August 25th – September 7th Early Voting
It's easy to take advantage of Nashville's early voting opportunities. However, we understand not all of our neighbors have flexible schedules. We encourage you to check out early voting times for the most flexibility. There even are two weekend dates open!
KNOXVILLE – Early Voting is open August 9th – Aug 24th
August 9th – August 24th
It's easy to take advantage of Knoxville's early voting opportunities. However, we understand not all of our neighbors have flexible schedules. We encourage you to check out early voting times for the most flexibility. There even are weekend dates open, too!
Early Voting Statistics
Davidson County, TN – Stats
Hamilton County, TN – Stats
Knox County, TN – Stats
A More Equitable Election in Tennessee
As a part of our 2020 non-partisan campaign, we started a relationship with The Equity Alliance (TEA). This group of incredible community leaders aims to secure a more equitable and prosperous future for Black Tennesseans.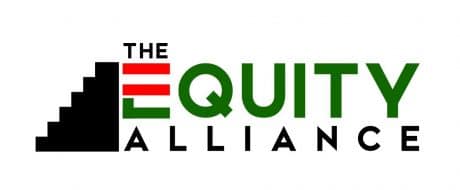 In the past we have distributed TEA voting stickers on our to-go cup sleeves and roasted a limited edition coffee to support their efforts. There is still work to be done, and we will continue to lift up their voices in 2022.
As a part of their goal to educate and engage voters, they have compiled free Voter Guides for Tennessee communities in Nashville, Memphis and Chattanooga. Their guides are available below!
In the meantime, find out more about The Equity Alliance, their community events, and their Projects and Programs, online at theequityalliance.org.
The Equity Alliance (TEA) is a Nashville-based, statewide 501(c)(3) nonpartisan, non-profit organization who seeks to equip citizens with tools and strategies to engage in the civic process and empower them to take action on issues affecting their daily lives. TEA believes in using voter education, registration, and engagement as necessary weapons in the fight for social and economic justice – and so do we. Led by a dynamic duo of Black women, the organization is passionate and relentless in building Black civic and economic power. If you would like to donate directly, visit theequityalliance.org
Please Vote Nashville – An Illustrated Guide
Tennessee's all-volunteer voter guide is back in 2022! This non-partisan platform is run, illustrated and distributed by volunteers all over Nashville and Tennessee. This year, Please Vote Nashville worked with local artists Caroline Bowman and Linda Bailey to create the 2023 Metropolitan Illustrated Ballot Breakdown. This is a gorgeous and simple way to digest all of the information for this year's elections. Download your copy of the Ballot Breakdown on Please Vote Nashville's website.
---
Elections in Alabama
Upcoming Elections in Birmingham, Alabama
Federal and State Elections – March 5th, 2024
Voter Guide for 2024 Elections from Alabama's Secretary of State Office
Find Your Voting Location
Ways to Vote:
In Person: Registered voters may vote 7 am – 7 pm at their designated voting location with a valid photo ID
Absentee Ballot: You may apply for an absentee ballot if you will be traveling, if you are ill, or meet other eligibility requirements.
Early In-person: Not available in Alabama.
Guides + Resources for Alabama Elections
NAACP Legal Defense Fund – Alabama Voter Information The LDF has compiled comprehensive information on How and where to vote, as well as what is on your ballot in your area. Visit the link above to explore their guides.
The Alabama Secretary of State Website, Alabama Votes has some helpful tools to help you discover your voting districts and outlines voter registration and requirements for the state of Alabama.
---