Frothy Monkey in Chattanooga is seated at the historical heart of the city – The Chattanooga Choo Choo! Though you won't see trains moving about at this station today, it remains a central part of Southside Chattanooga and a great central location to start your next adventure!

If you're looking for outdoor adventures in Chattanooga, we've outlined five great options for tours and activities to create a relaxing or adrenaline filled experience.
Breakfast at Frothy Monkey
First, no one wants to explore with an empty stomach! Start your adventure in Chattanooga with breakfast at Frothy Monkey. You'll find a wide variety of options for sweet or savory cravings. Pair your dish with a fresh latte, espresso, or drip coffee and you'll be ready to conquer your day.
We're happy to help guests find something to fit their dietary preferences, and strive to use ingredients from local farms and purveyors when possible.
Before your next adventure in Chattanooga, find your favorite spot at Frothy Monkey to wake up, plan the day, and get started on the right foot.
---
1. Outshine Adventures
Outshine Adventures is your go-to for sustainable, mindful eco-tourism in Chattanooga. Women owned and locally operated, owners Sunshine and Michelle will guide you through hiking, biking, stand up paddleboard, and yoga activities.
Outshine is focused on connection – connecting with the land, our friends and family, and the community. Explore their website to see what adventures are available for you or your group! Build your skills, learn about the history of the land, or even rent their campervan for a taste of #vanlife!
Locations vary depending on your chosen activity.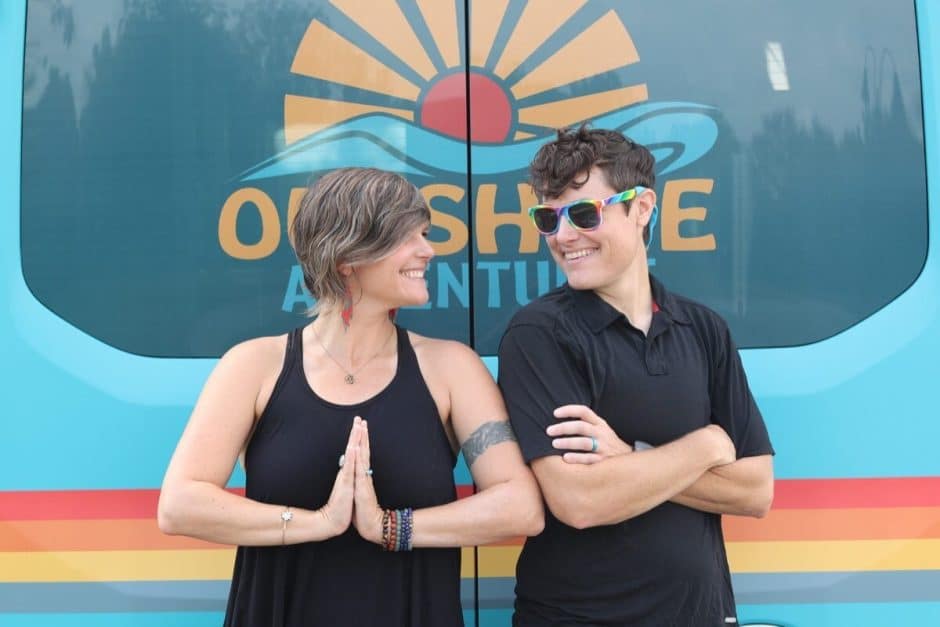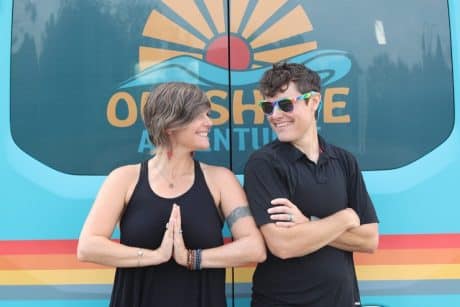 ---
2. High Point Climbing Guided Tours
A climbing gym is awesome for cooler months, but High Point Climbing's Outdoor Guiding is excellent for time outdoors. Get into nature and learn how to boulder and climb with professional guides and climbing instructors.
Chattanooga is surrounded by beautiful mountains and landscapes perfect for climbing outdoors. Guided Climbing is available every day, and all tours start at 9am. Call the front desk to book your outdoor guided climbing adventure!
---
3. Lookout Mountain Flight Park
If you've ever dreamed of flying, Lookout Mountain Flight Park is the perfect place for you! Open since 1978, this hang gliding flight resort offers training, tandem flights, and lodging on Lookout Mountain. These instructors are experts in their field, and will take you on a sky-high adventure like no other.
If you're in town for the weekend or looking for an affordable staycation, the Lookout Mountain Flight Park has accommodations for couples and groups, too. Amenities like a swimming pool, volleyball court and cable TV in the cabins make for a great "glamping" experience. You can also tent camp at the flight park for only $5 a night.
---
4. Adventures Unlimited
Did you know the Ocoee in South Eastern Tennessee is some of the best white water rafting in the country? Check out Adventures Unlimited for a top-notch experience on the river with professional guides, and a range of white water experiences. Adventures Unlimited has a 5-mile and 10 mile package, ranging from 3.5 to 6 hours depending on the group.
Make it a full weekend in the Cherokee National Forest and stay in their campground or private lodging. Adventures Unlimited is only about 50 minutes from Chattanooga's city center.
---
5. Adventure Sports Innovation
Like their motto says, take a chance to "explore the city differently" with Adventure Sports Innovation (ASI). ASI has everything from electric scooters to Swincars, or an EFOIL (it's like a hover surfboard).
See the city or the surrounding areas via land or water, or book a Virtual Reality experience. You can travel across Lookout Mountain on a personal 4-wheel vehicle, or take a guided art tour of the city Challenge yourself by learning how to longboard or catching a wave on an efoil.
---
Protect the Land You Love
Learn how to protect your favorite Tennessee natural landscapes for future generations and visit Land Trust For Tennessee's website. Here, you can learn about land conservation and protecting natural wildlife areas. Their work has been crucial to preserving the wildlife habitats, farmland, historic sites, and forests in Tennessee.
Along with their conservation efforts, The Land Trust for Tennessee hosts annual fundraising events, community events, and volunteer opportunities.
For more information on their conservation efforts and past projects, visit their website at landtrusttn.org.