Head Roaster at Frothy Monkey Roasting Co.'s Origin Trip
Traveling to origin or an "origin trip" is a trip planned by coffee importers and buyers to visit the farms and producers who grow specialty coffee. It's important to us at Frothy Monkey to make connections with the people, the land, and the processes that bring the best products to Frothy Monkey Roasting Co. and Frothy Monkey all-day cafes. It's all a part of bringing our customers and guests the best ingredients and experience possible
What does it mean to "travel to origin" in coffee?
The term "origin" refers to where the coffee originated from. To take an "origin trip" or "travel to origin" is a trip to the farms and production locations who are directly involved in the growth, harvesting, and distribution of coffee.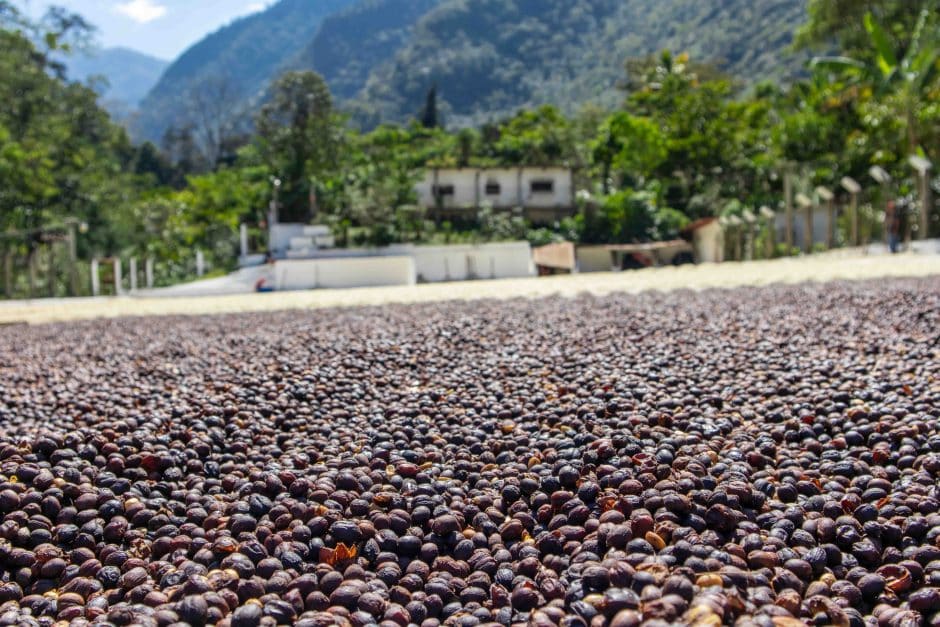 Why are origin trips important?
At Frothy Monkey we believe it's important to know where your products are coming from, build relationships with the people who create them, and strive for continuous improvement and education in our field. Origin trips are often organized by coffee importers and attended by distributors, roasters, and coffee professionals who have direct relationships with specialty coffee.
Traveling to Origin can provide a new perspective on the labor, expertise, and care needed to produce the best specialty coffees in the world.
"Knowing who we buy from or could potentially buy from is a priority for us," says Frothy Monkey Roasting Co Head Roaster Daniel Lopez, "Quality is of course important, but knowing the coffee you're purchasing is produced in a sustainable way that's good for the community and industry long term is paramount. It's easier to get excited and buy a great coffee when you know the people who produced it take proper care of their land and community."
Natural flavors of coffee can vary widely depending on the growing environment, harvesting methods, and roasting. Specialty coffee roasters often sell single-origin coffee, or coffee blends.
Coffees sold as "Single-Origin" tell the consumer that all coffee in that batch, or bag is from a singular producer. Single-Origin Coffees may be named after the farm, the producer, or the country from which they originated from. This means the coffee in your Single-Origin bag, will have all come from the same country and the same producer.
Coffee Blends contain coffees from multiple origins. So, the coffee in your bag at home could be from Columbia, Guatemala, and Ethiopia. The majority of coffee is roasted and as coffee blends.
Head Roaster Daniel Lopez's Origin Trip
Our Head Roaster Daniel Lopez, traveled with a group of buyers and importers to Guatemala in February of 2023 led by Atlas Coffee Importers. February was a great time to visit because coffee harvesting was in full swing. The group saw the full scope of harvesting – from collecting fruit from the coffee tree, cleaning or drying the coffee cherries, to preparing the green coffee for roasting.
Daniel says, "It's one thing to read or watch videos online, but getting to hear producer perspectives, ask questions and absorb information in person is something else entirely."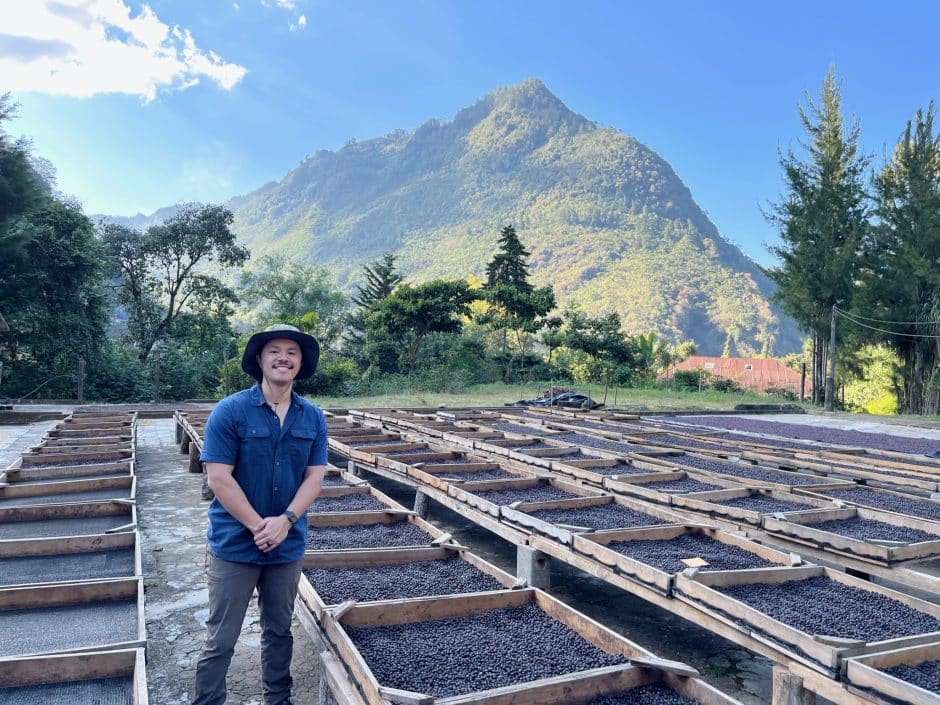 Traveling to Origin is Not a Luxury Vacation
While many Instagram feeds and reels create the image of perfection, Daniel reminds us that trips like these are not glamorous. The goal of origin trips is to see the reality of growing coffee and the processes it takes to grow the best coffees in the world.
The ideal locations to grow coffee are far from the modern concrete roads and sky high buildings. To access these farms Daniel's group traveled long bumpy roads to remote locations, followed by long hikes at high elevations, reaching the destinations with little to no modern amenities.
"I quickly learned you must be prepared for any and every possibility during my week in Guatemala." Daniel says, "Being able to go with the flow is a strong quality."
That's not to say these locations aren't beautiful! Sprawling across many miles, coffee bushes grow abundantly because of the care coffee farmers have for their land. Many of the areas the coffees grow are located near sacred and historic lands that were once home to ancient civilizations.
"Our travels took us throughout western Guatemala, in the region of Huehuetenango, which translates to "Place of the Ancients". Says Daniel, "It's a region known for the deep Mayan influence that continues to this day. Lastly, it took us to the slopes of Lake Atitlan, a stunning gem in Central Guatemala surrounded by three beautiful volcanoes."
Can Anyone Visit Coffee Farms?
Short answer for the average traveler, Yes. Coffee Tourism is a real thing!

Long answer, Yes, BUT as we mentioned previously, these farms are not easily accessible. In order to respect the land, the farmers, and their business it's important to book your visit through a provider who collaborates or books tours for the coffee farm.
We suggest researching origin trips or coffee tourism directly through coffee collectives' or coffee producers' websites. Take a look at Paulig Barista Institutes blog on "What to Consider when Visiting a Coffee Farm" for another first person account and links to planning your own trip.
---
Read more about Daniel's first hand account on his blog, "Another Coffee Blog".
Coffee Origins Series – To Be Continued!
Coming Up Next: What is a Coffee Cooperative? & What is a Single Estate Grower? What to Expect When Visiting a Coffee Farm