As we kick off the holiday season with annual toy drives in Nashville, Franklin, and Chattanooga, we wanted to take a minute to tell the story behind the two organizations that are behind it all.
But first, here is how you can participate.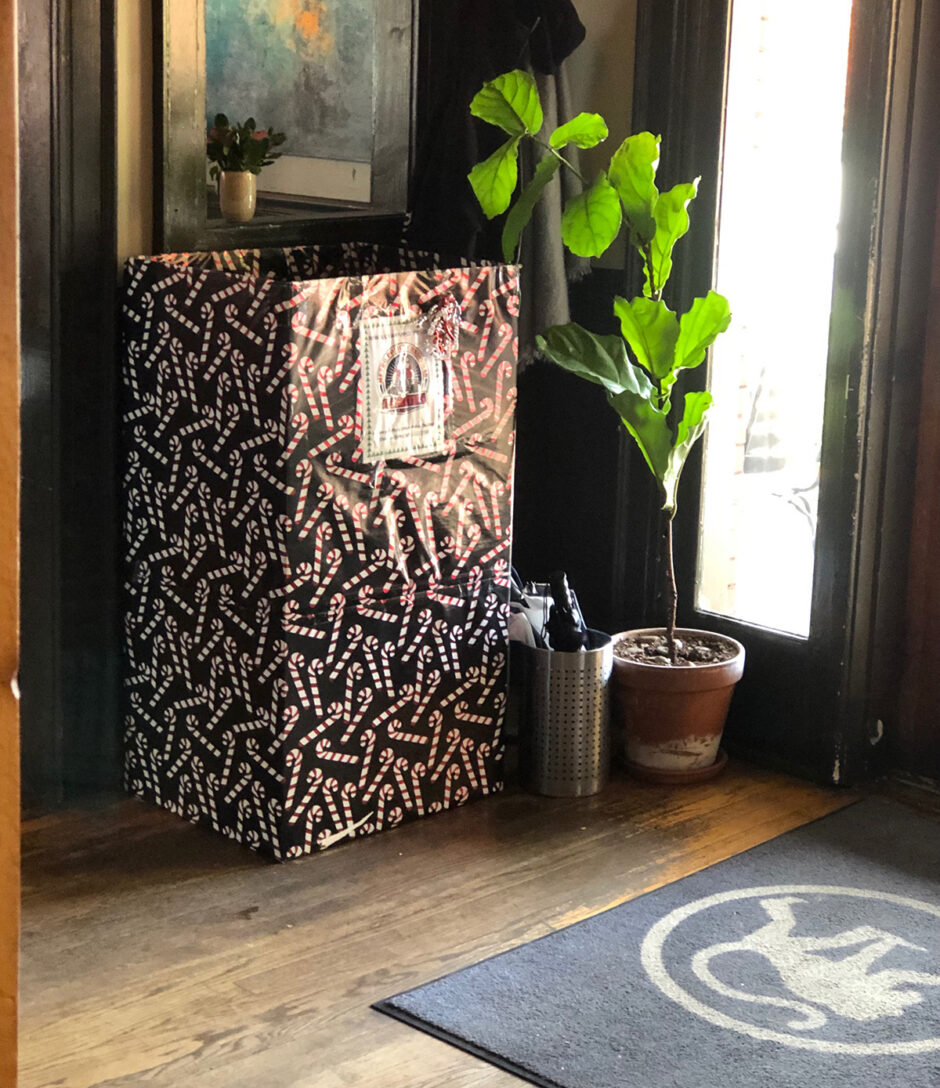 Learn about all of the Frothy Cheer we have planned for 2021 here!
---
A Toy Drive Story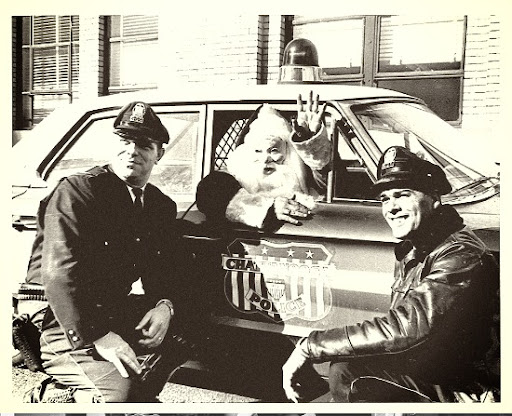 'Twas the night before Christmas, and all through Tennessee
The Annual Toy Drive wrapped up at Frothy Monkey. 
Neighbors placed new toys in our donation boxes with care
In hopes that children would receive a bike or teddy bear
All our boxes were overflowing and stacked by the door
Our Frothy Community delivered! We couldn't fit anymore.

Proud to be part of a neighborhood that gives so much of itself
We couldn't wait to hand them off to MNPD Chief Elf
An officer nominates a family each year, that is where our toys go
Those selected have the greatest need, whose circumstances are lower than low.
On Christmas Eve in 1961, two officers in different cities had the same idea.
In Nashville, then Sgt. Joe Casey asked fellow officers to give up gifts. He suggested instead of exchanging gifts that night, they pool the gifts and money together to help a family.

The average officer in 1961 made around $240 per month. Today, that would be around $700. This is money that would be missed.
His fellow officers agreed, and they knew a family in town with nine children where there was a great need.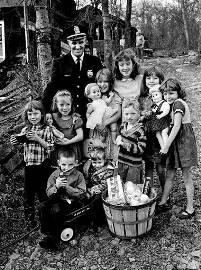 In Chattanooga, Officer Johnny Wright and his partner were responding to a call when they came across two children who were given an apple and an orange for Christmas.
Despite bringing an overwhelming amount of food and toys to both of those families 60 years ago, both men understood it needed to be a beginning.
MNPD
Christmas Charity Basket Program
In the spirit of Former Chief Joe Casey, MNPD Christmas Charity Basket Program asks their officers to nominate families they know are in need and would benefit most. Four Baskets of food and toys are delivered to nominated families and the elderly on Christmas Eve by MNPD officers. They are so intentional, each box has a number because each box is customized to fit each family's specific needs. That thoughtfulness is what we look for in our Community Partners.
Chattanooga's Officer Johnny Wright's legacy has become The Forgotten Child Foundation. Families fill out applications each year to be considered, and all approved families will receive a box of toys.
During the approval process, volunteers put aside applications they think deserve to be one of the 10 families are selected. They not only receive toys and food on Christmas Eve but the items are also delivered by over a mile-long "Santa Parade" of first responder vehicles. As seen in the video, they light up the entire city.

Behind the scenes look at the Forgotten Child Fund
---
Last year's toy drive being canceled left many incredibly blue
This year, let's fill up Santa's sleigh together with ALL a neighborhood can do
Now 12 South! Now Chattanooga! Now Franklin!
On East! On Downtown Nashville! On the Nations!
In a time that can be dark, thank you for being a light
Frothy Cheer to all, and to all
a good Toy Drive!
We STILL Need Your Help!