Frothy Monkey's 2022 Nonpartisan Voting campaign
In 2022 we are continuing our nonpartisan campaign to engage our communities to VOTE, not just in big elections but in EVERY election.
We encourage all of our staff, neighbors, and guests to use your most powerful tool to impact policy – your vote! By ensuring people from a diverse set of backgrounds can participate at the polls, we make certain our government can represent us all.
If you're new to voting it can be overwhelming to know where to start, but this post should help ease some frustration! So, let's get registered and find the polls near you.
Voting Resources + Information
There are so many amazing resources to make voting easy. First you'll need to register! It takes less than 5 minutes to register to vote or check your voter registration status. Find the resources you need below!
Not sure if you're registered?
Upcoming Elections in Tennessee
The deadline to register to vote is April 4th, 2022.
Tennessee Residents, Click on the links below to see your county's website or linked documents for voting and election information.
To our friends outside of Tennessee, Please Visit Vote411.org for more information on your local county and state elections.
Early Voting in Tennessee
It's easy to take advantage of Tennessee early voting opportunities. We understand not all of our neighbors have flexible weekday schedules, so we encourage you to check out early voting times for the most flexibility. There even are two weekend dates open!
May 3, 2022 – Tennessee County Primary Elections
Primary elections in Nashville include, but are not exclusive to the the following offices:
County Clerk
District Attorney General
Public Defender
Register of Deeds
Trustee
Sheriff
Circuit Court Clerk
Criminal Court Clerk
Juvenile Court Clerk
Chancery Court Judge
Circuit Court Judge
Criminal Court Judge
General Session Judge
Juvenile Court Judge
Voter Registration for ALL COUNTIES can be done through the Tennessee Online Voter Registration System.
August 4th – Tennessee General Election for May Primary + Primary Elections for Additional Offices
On August 4th, voters will see candidates from the May primaries return for the General Election, and also…Primary Election Candidates for additional offices that include:
Governor
U.S. House of Representatives
Tennessee Senate (odd-numbered districts)
Tennessee House of Representatives
Republican and Democratic State Executive Committeeman and Committeewoman (all districts)
November 8th – Tennessee General Election for August Primaries
General election for offices voted for in the August 4th primary.
---
Upcoming Elections in Alabama
Deadline to Register to Vote is May 9, 2022
Alabama Voting Schedule
May 9, 2022 – Primary Registration Deadline
May 17, 2022 – Primary Absentee Ballot Request Deadline (delivered by mail)
May 19, 2022 – Primary Absentee Ballot Request Deadline (delivered in person)
May 24, 2022 – Primary Absentee Ballot Return Deadline (delivered by mail)
May 24, 2022 – Primary Election
June 21st, 2022 – Primary Runoff Election
November 8th, 2022 – General Election
Alabama Secretary of State – Alabama Votes
Early Voting in Alabama
At this time, early voting is not available for Alabama residents for the state and county primaries. However, you can apply for mail in voting, or cast your vote 7am – 7pm on election day!
May 24th, 2022 – Birmingham – Shelby County Primary Election
The 2022 Alabama Voter Guide is a comprehensive document outlining how to register, offices up for election, voting locations and more.
June 21st, 2022 – Primary Runoff Election (If Necessary)
November 8th – General Election
Voter registration deadline for general election October 24th, 2022
For quick links to specific information, see more information below! Your official Alabama state resource for this information is https://www.sos.alabama.gov/alabama-votes
Alabama Voter Registration
---
A More Equitable Election in Tennessee
As a part of our 2020 non-partisan campaign, we started a relationship with The Equity Alliance (TEA). This group of incredible community leaders aims to secure a more equitable and prosperous future for Black Tennesseans.
In the past we have distributed TEA voting stickers on our to-go cup sleeves and roasted a limited edition coffee to support their efforts. There is still work to be done, and we will continue to lift up their voices in 2022.
As a part of their goal to educate and engage voters, they have compiled free Voter Guides for Tennessee communities in Nashville, Memphis and Chattanooga. Their guides are available below!
In the meantime, find out more about The Equity Alliance, their community events, and their Projects and Programs, online at theequityalliance.org.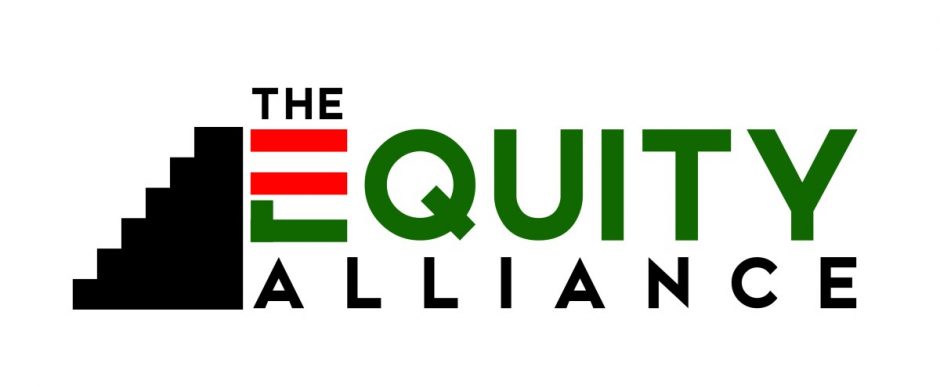 The Equity Alliance (TEA) is a Nashville-based, statewide 501(c)(3) nonpartisan, non-profit organization who seeks to equip citizens with tools and strategies to engage in the civic process and empower them to take action on issues affecting their daily lives. TEA believes in using voter education, registration, and engagement as necessary weapons in the fight for social and economic justice – and so do we. Led by a dynamic duo of Black women, the organization is passionate and relentless in building Black civic and economic power. If you would like to donate directly, visit theequityalliance.org
Please Vote Nashville – An Illustrated Guide
Teneessee's all-volunteer voter guide is back in 2022! This non-partisan platform is run, illustrated and distributed by volunteers all over Nashville and Tennessee. This year, Please Vote Nashville worked with local artist Kami Baergen to create the 2022 Illustrated Ballot Breakdown. This is a gorgeous and simple way to digest all of the information for this year's election and who is running for office. Download your copy of the Ballot Breakdown on Please Vote Nashville's website.
You can also follow Please Vote Nashville and Kami on Instagram through the links below.