Single-Serve Coffee is the newest addition to Frothy Monkey Roasting Co's line of specialty coffee products. This line is designed for your daily routine, no matter where life takes you. Whether you are on a road trip, camping, at a hotel, or simply jonesing for a good cup, all you'll need is hot water and 5 minutes to brew.
Roasted in Nashville, TN, and packaged by Steeped Coffee. The outer pack and bag are made using renewable materials and nitro sealed for long-lasting freshness. Keep a few bags in your carry-on, your glove box, or your backpack for a great coffee experience anywhere.
Why Choose Single-Serve Coffee Bags?
Convenient
Single-serve bags are small and lightweight. These mighty bags are packaged in slim, flat bags to slip easily in to the smallest spaces. One bag can fit easily in your pocket, wallet or purse! Grab a few and tuck them in to your lunch bag, your gym bag, or backpack and have a fresh cup wherever you go.
Easy to Brew
Single-serve bags are ready to brew with a cup and 8 oz of hot water. Just give the bag about 5 minutes to brew and you'll be all set.
Environmentally Friendly
Convenience often comes with an environmental cost, but our single-serve bags are fully compostable. Single-serve coffee pods are often made with plastics and metals. These plastics are not recyclable and can take up to 500 years to decompose! Choosing a single-serve coffee bag is better for the planet and your busy schedule.
What you need to brew Single Serve Coffee
1 Single-Serve Bag
8 oz of hot water (195° to 205°)
8 oz+ cup, travel mug, etc.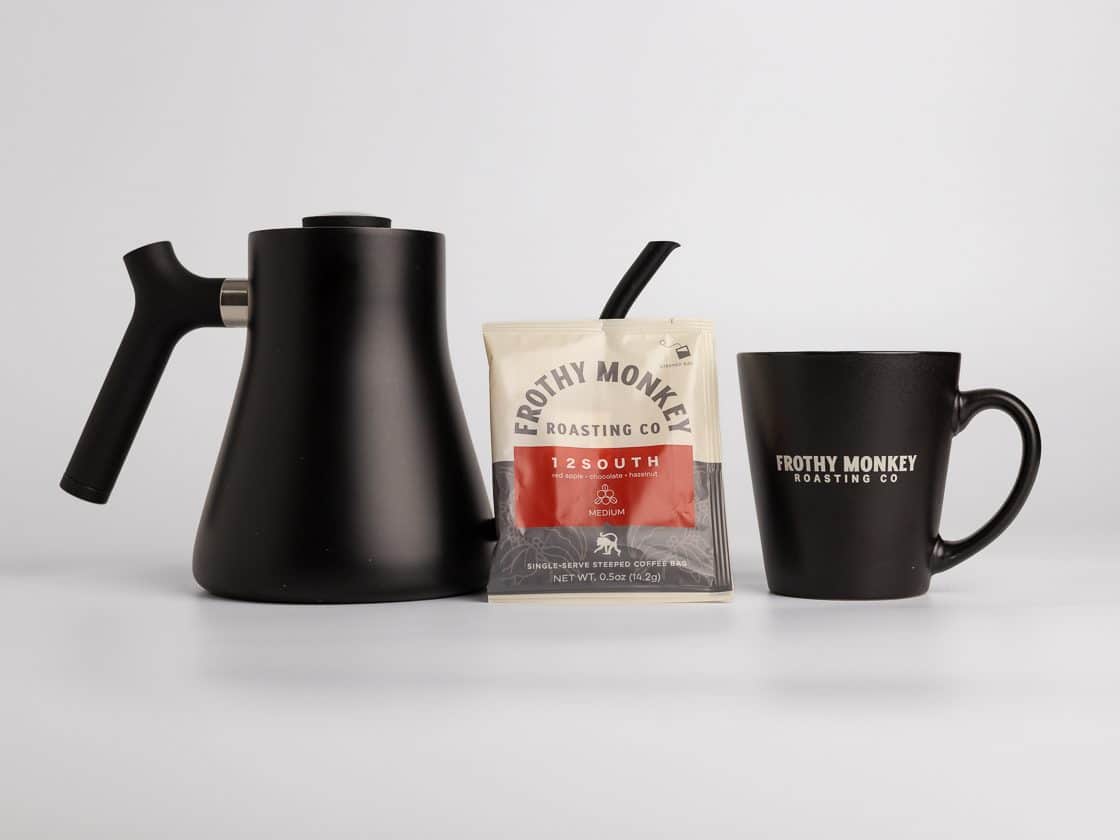 ---
Step By Step Single-Serve Coffee Brewing
Step 1 – Tear Open Package and Remove Coffee Bag
Tear open your guilt-free, fully compostable packaging, and remove the coffee bag.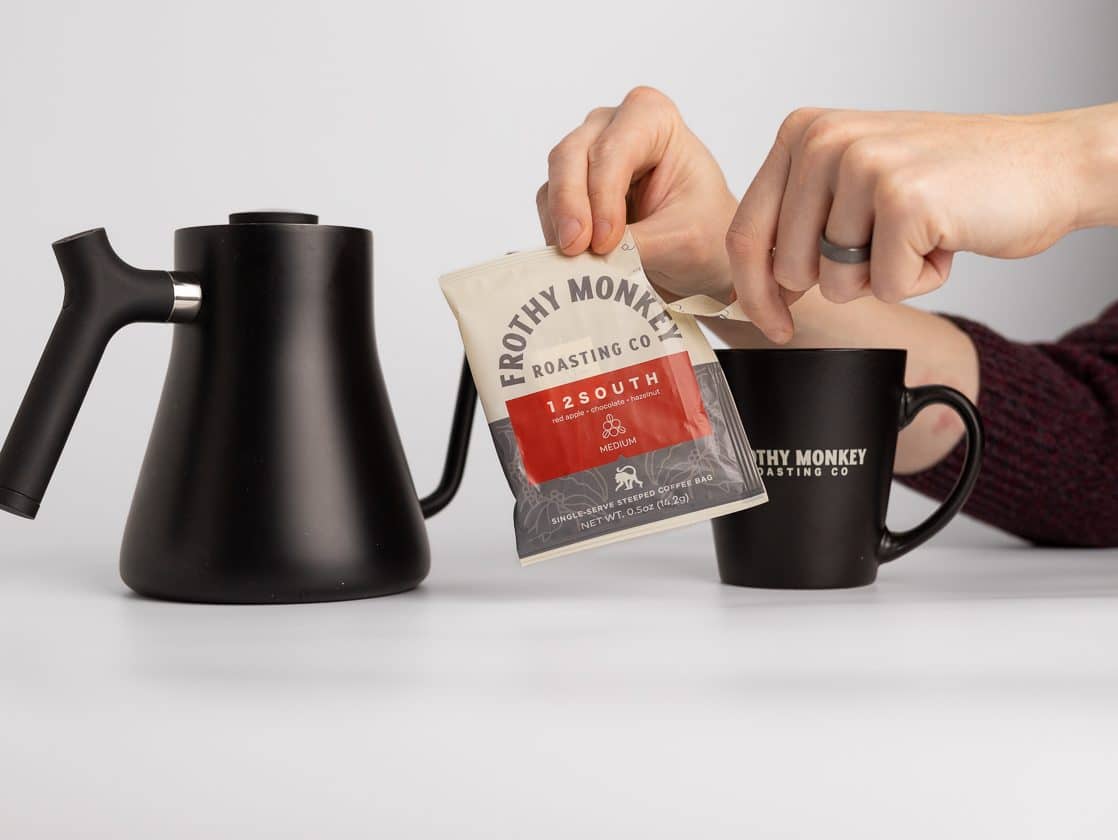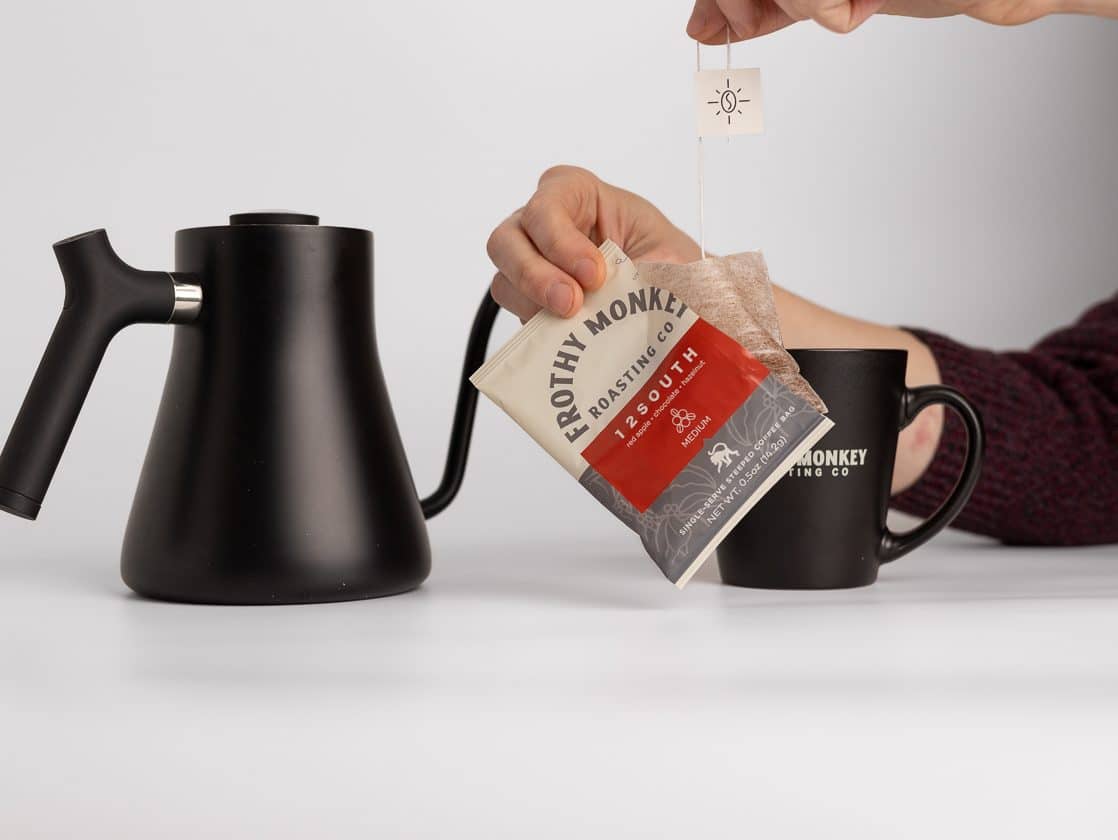 Step 2 – Place Coffee Bag in Mug
Next, place your coffee bag in the mug and let the string drape over the side of the mug.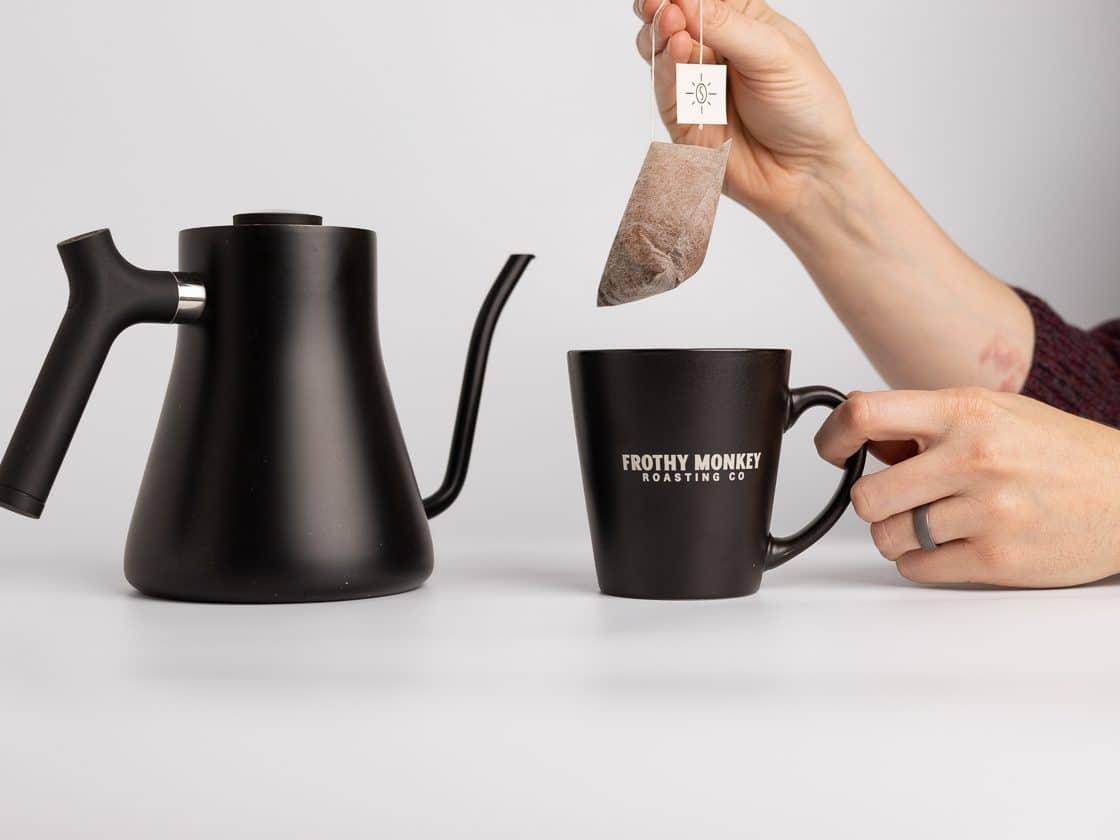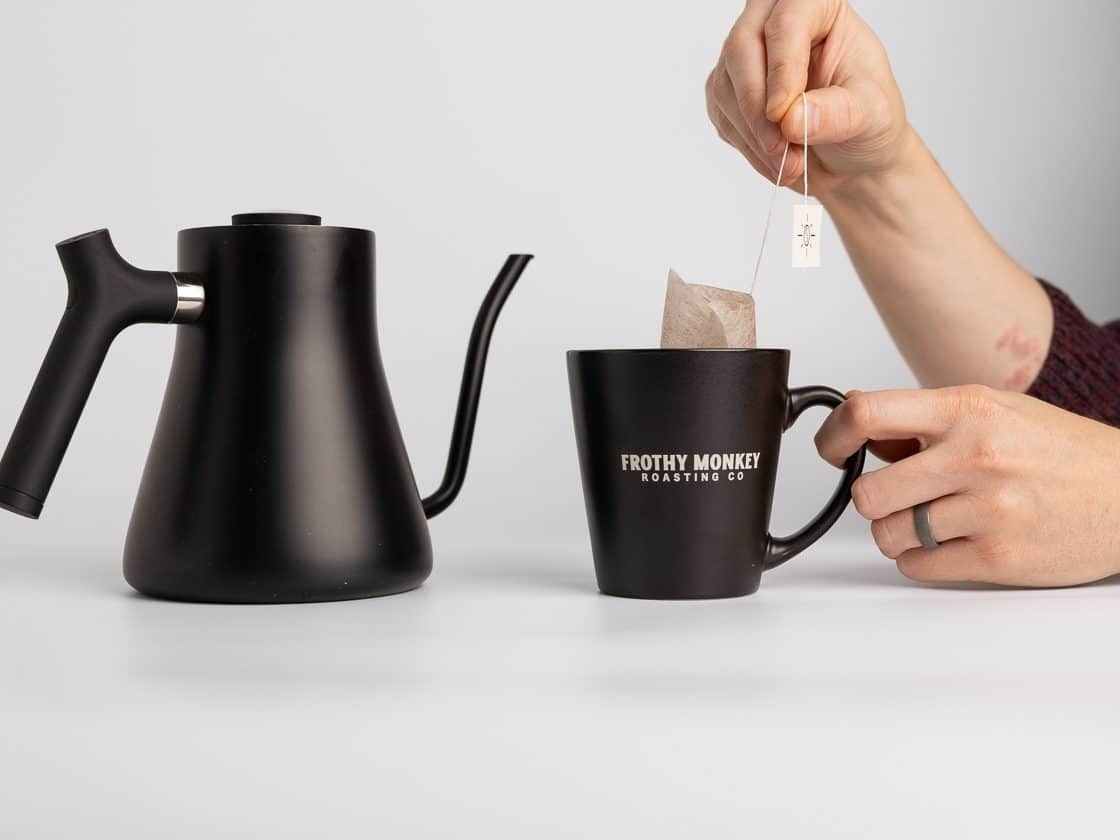 Step 3 – Pour 8 oz of Hot Water Over the Coffee Bag
Gradually pour 8 oz (227g) of hot water (195° to 205°) into your mug and over top of the coffee bag.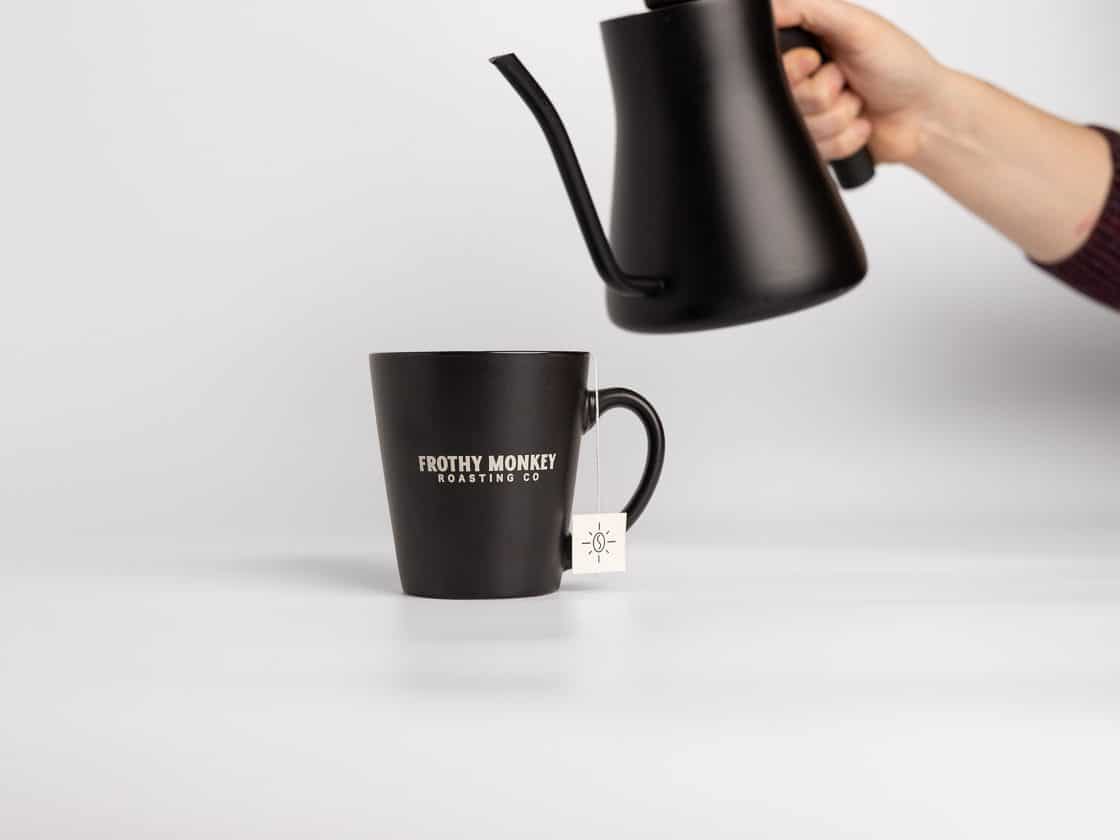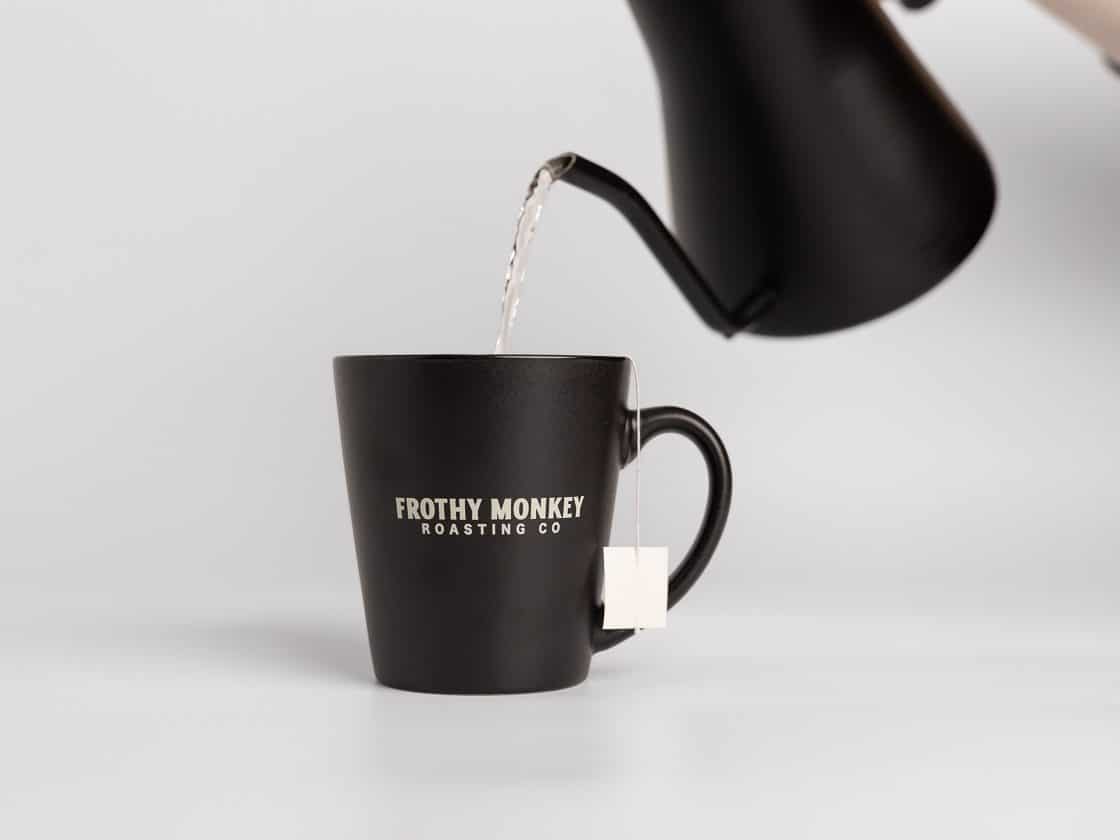 Step 4 – Dunk Coffee Bag for 15 to 30 Seconds
Gently dunk the bag for 15-30 seconds or longer for added strength. We're ensuring all of the grounds are equally saturated.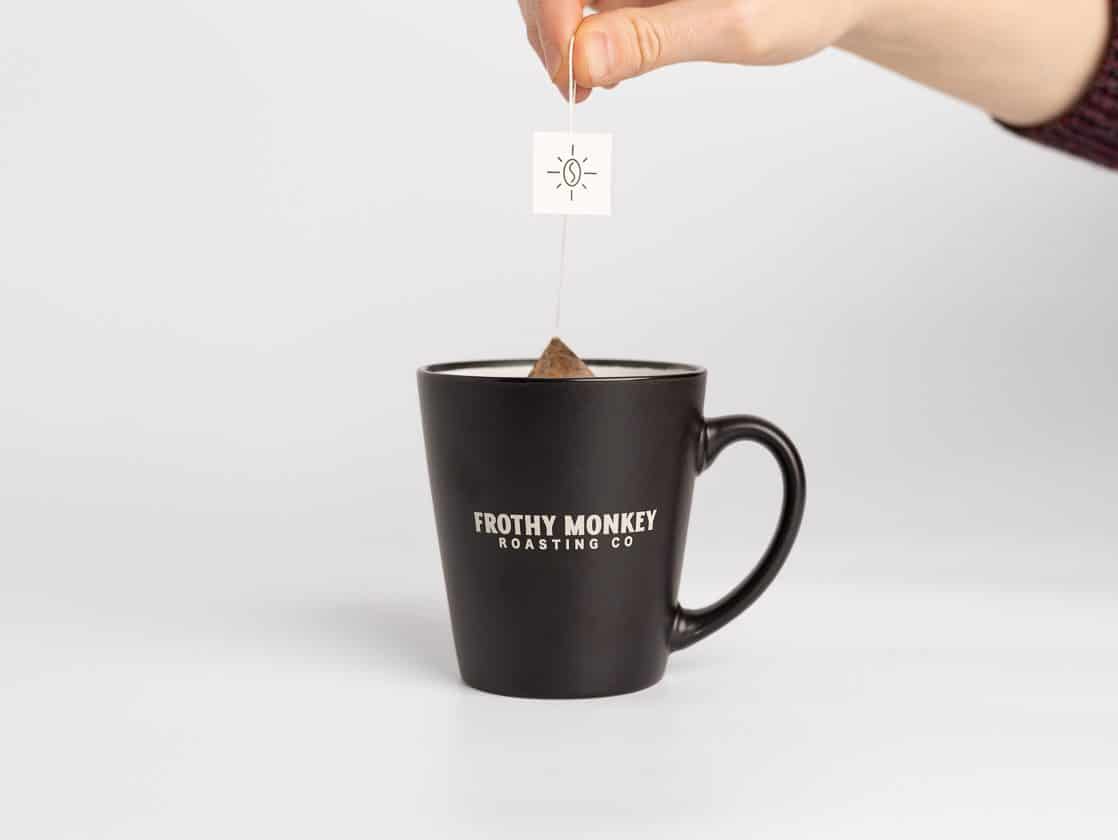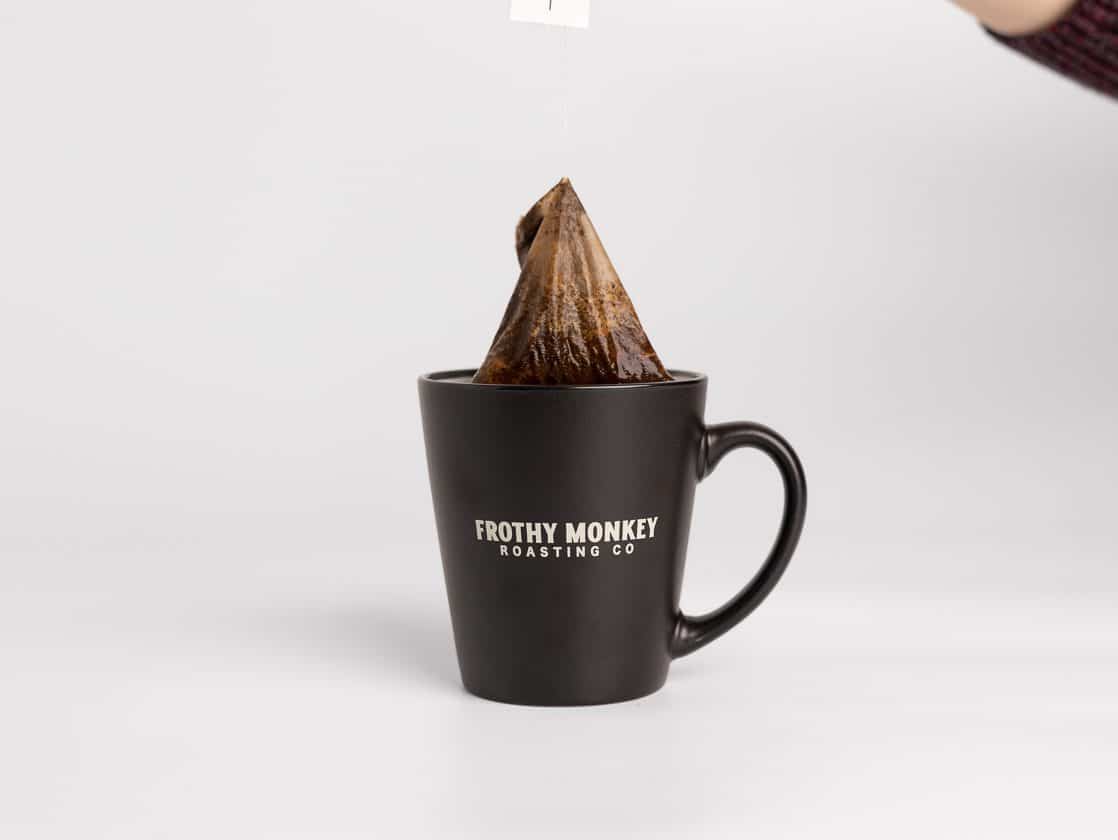 Step 5 – Allow to Steep for 5 Minutes
Once you've poured all of your water over the coffee bag allow your coffee to steep for 5 minutes.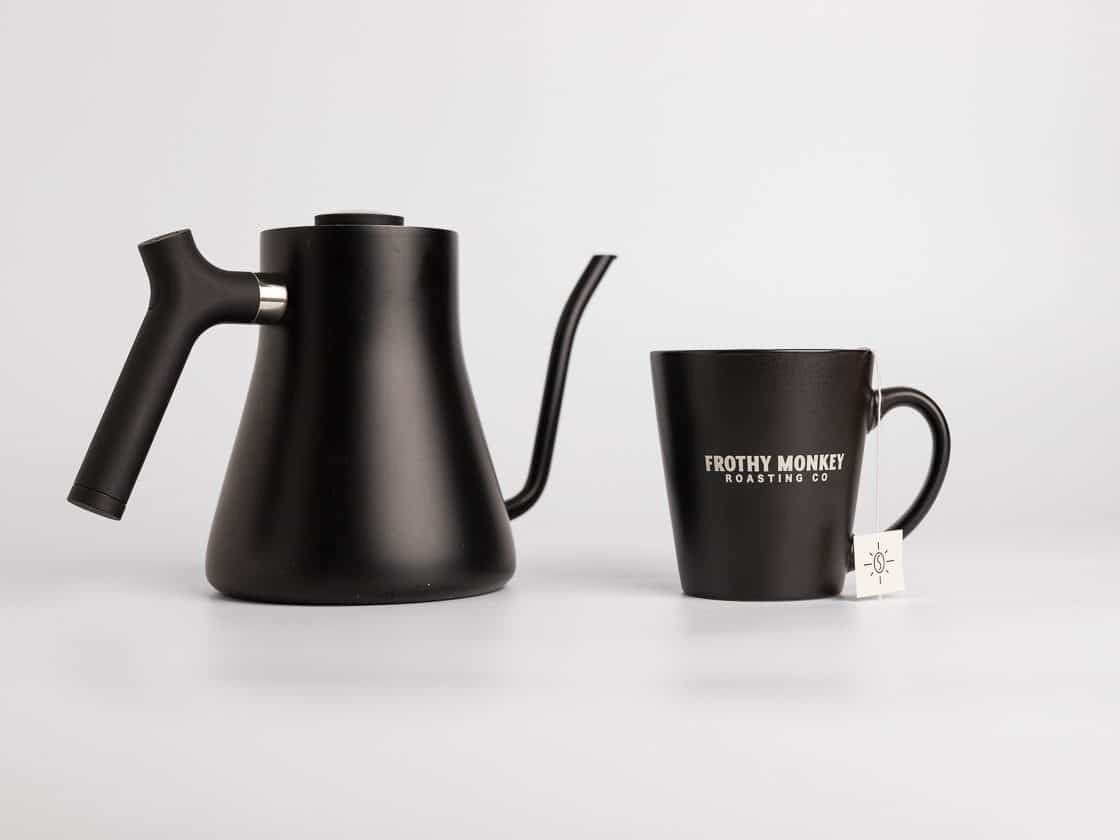 Step 6 – Remove Coffee Bag
Once 5 minutes have passed remove your coffee bag. For added strength leave the bag in your mug for as long as you'd like.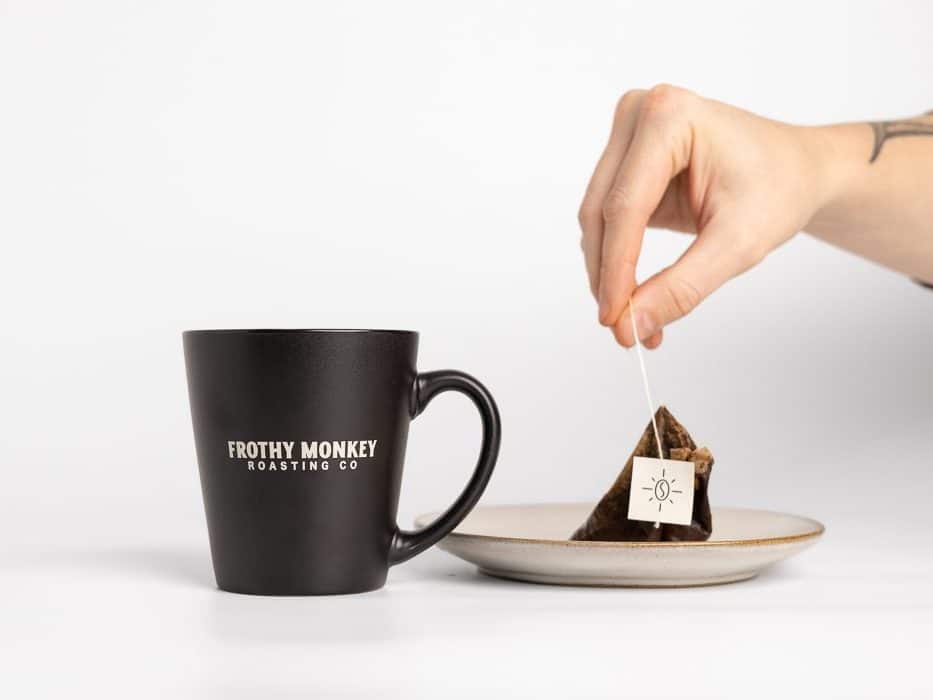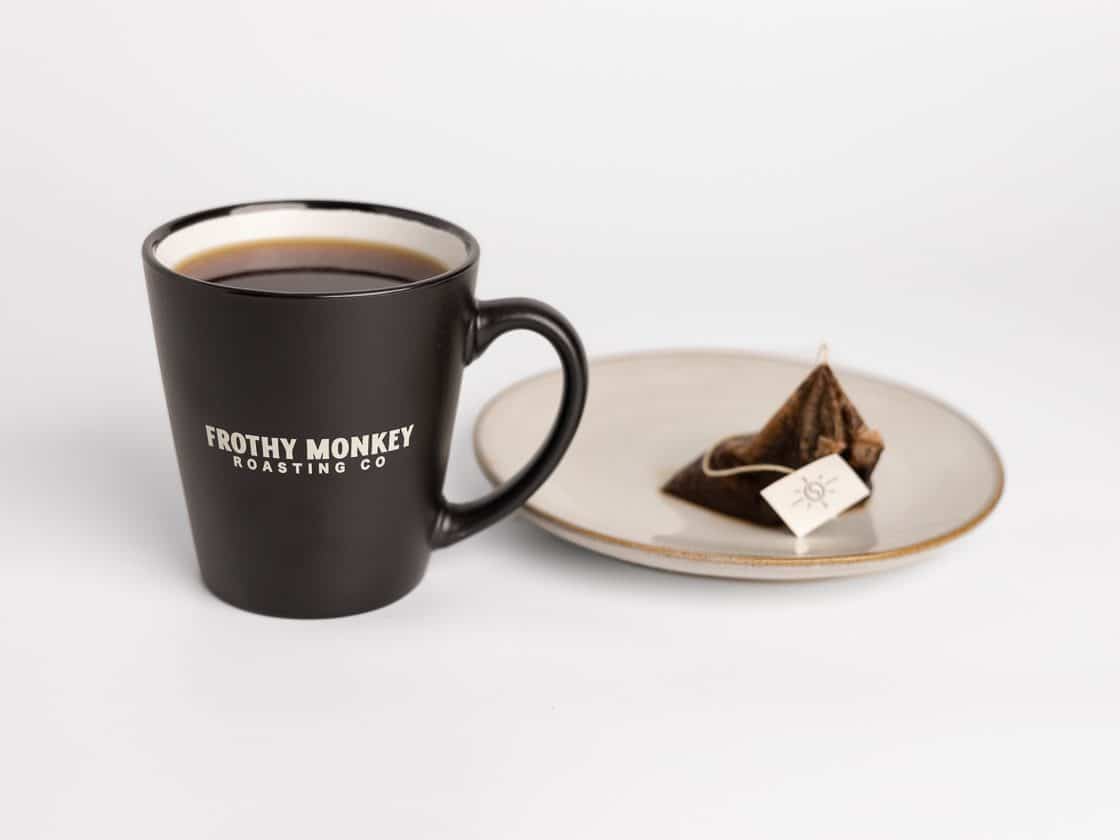 Step 7 – Enjoy!
Sit back and enjoy a cup of freshly brewed coffee!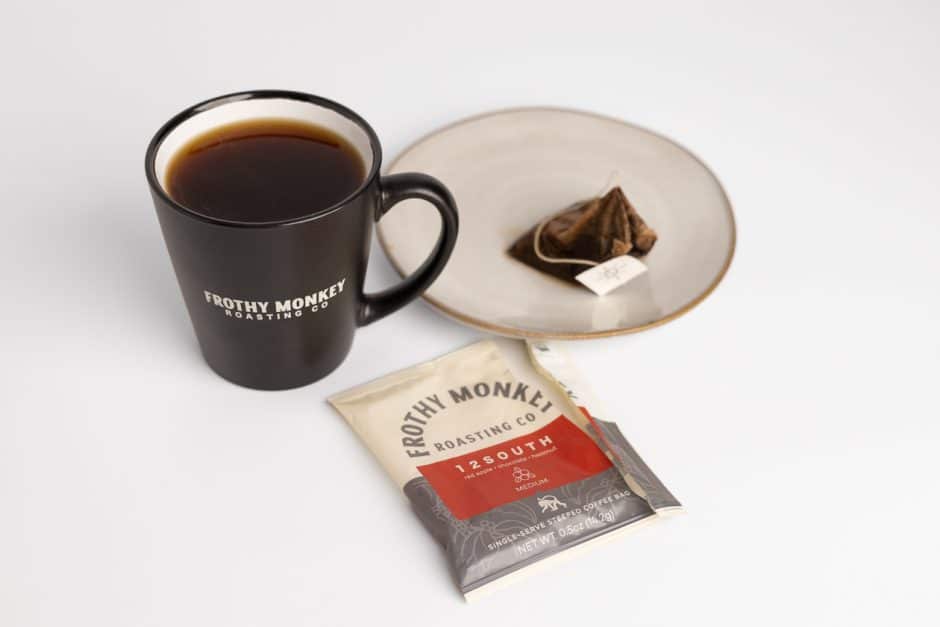 Click here to learn more about Frothy Monkey Single-Serve Coffee Bags and see our team's brewing video!