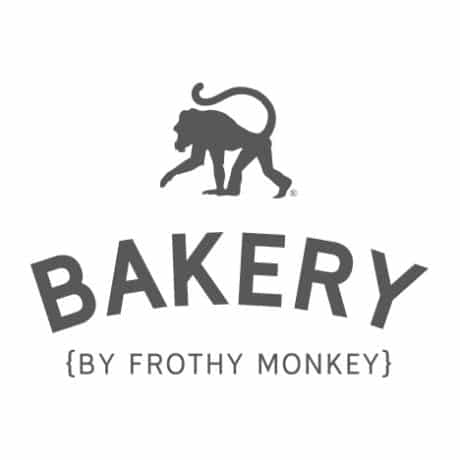 BAKERY by frothy monkey is now set up within Frothy East (1701 Fatherland St., Nashville, TN 37206) in the Lockeland Springs neighborhood to offer you a wide assortment of baked goods and bread daily. Fresh, locally baked loaves of sourdough, bagels, and sandwich breads are available daily until sold out.
Thursdays will feature some of our favorite BAKERY by frothy monkey sandwiches. Emma Lou, Tomato + Mozzarella, Salami, and Pimento Cheese on sourdough.
Frothy East is also a pick-up location for our bread CSA program which allows you to prepay for bread for a predetermined amount of time and guarantees your favorite bread will be waiting for you to pick up weekly on the day of your choice. The CSA program also offers loaves not typically available for retail such as challah, gf*, and specialty seasonal sourdough.
Since the BAKERY is located within a Frothy cafe, you can also enjoy the full all day cafe menu. Grab a coffee, tea, beer, wine, and cocktails, along with a full breakfast, lunch, and dinner menu for here or to go.
Hours: Monday – Sunday 7 am – 8 pm