Frothy Monkey All-Day Cafes
It's been a YEAR here at Frothy Monkey! Our all-day cafes, BAKERY by frothy monkey, and Frothy Monkey Roasting Co have been busier than ever. We couldn't be more grateful. As we approach the new year, we thought a quick recap of all things Frothy Monkey was due.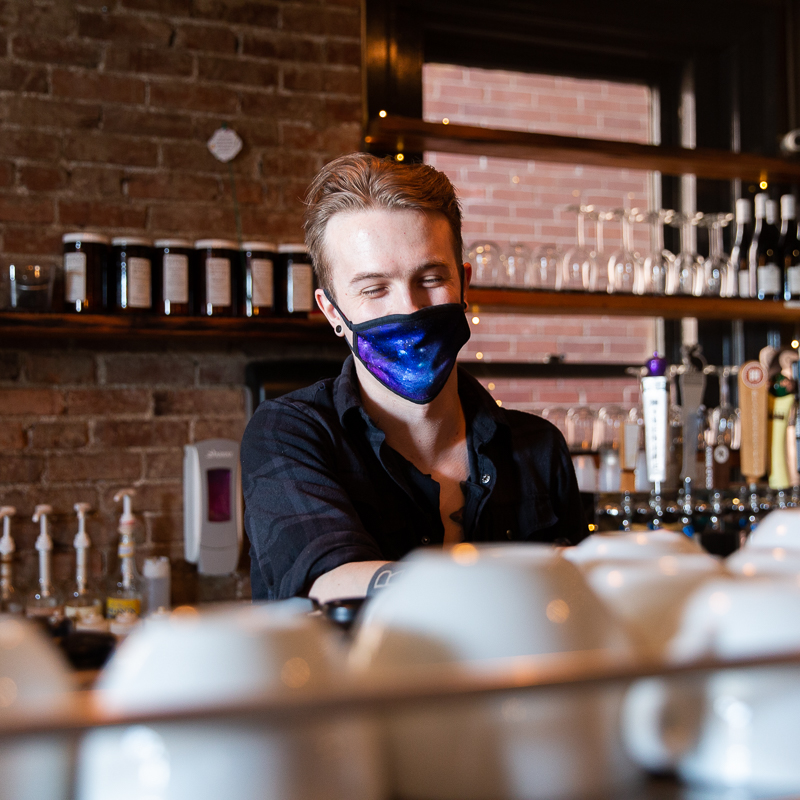 With pause and reflection it's clear, in 2022 we've overcome, we've grown, and we are grateful to our employees, our neighbors, and our guests who believe in Frothy Monkey.
Looking back on where we were in January of 2022, it's incredible to see what we've accomplished. In January, we were still masking up, limiting cafe hours, and taking care of each other through "unprecedented times". As the winter passed, the rhythm of live and in-person events surged and a breath of fresh air was welcome with the arrival of spring and summer events.
Our Patio Party at East Nashville and the launch of our Coffee Wagon at Sevier Park Fest kicked us into full gear in April and May. Our cafes started filling up again, and hours expanded to welcome the return of Wine Down Wednesday and a new Happy Hour. We rejoiced with the return of Dining Out for Life and Nashville Creative Mornings in-person meetings, too!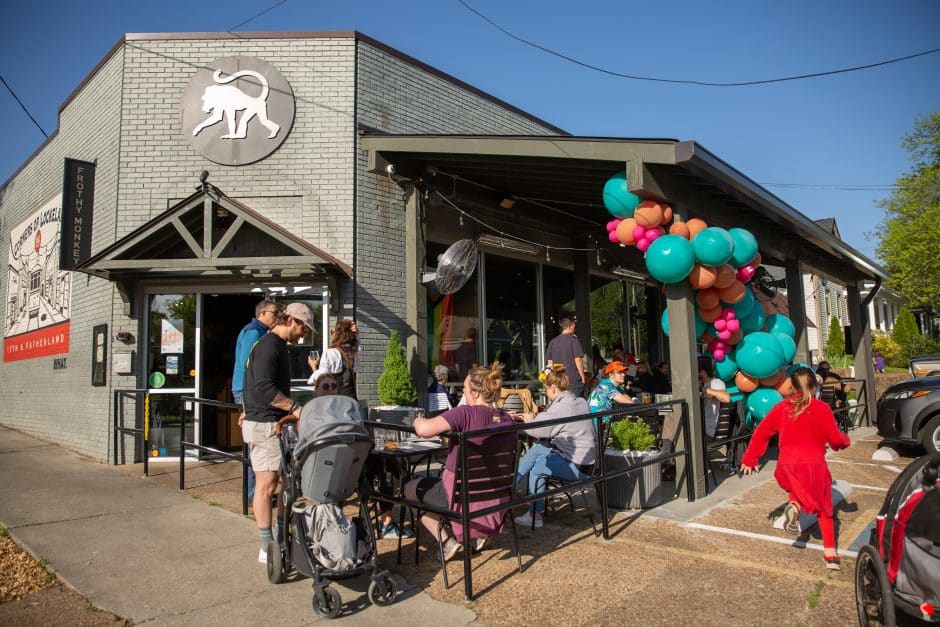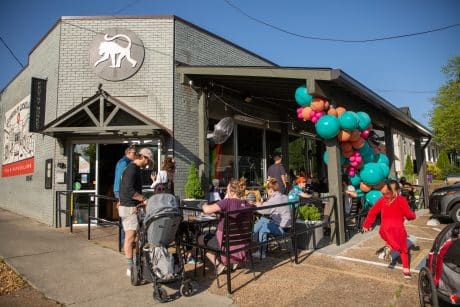 Spring bled into summer, and it was time to celebrate Pride in Music City as we hosted an in-person Pride Latte Art Competition at Frothy Monkey East Nashville and brought the coffee wagon to Nashville Pride Festival. A HUGE hit!
Smack dab in the middle of June's summer heat, we opened the doors at Frothy Monkey in Downtown Birmingham. Just in time for the expansive back patio to give some shelter from the southern sun!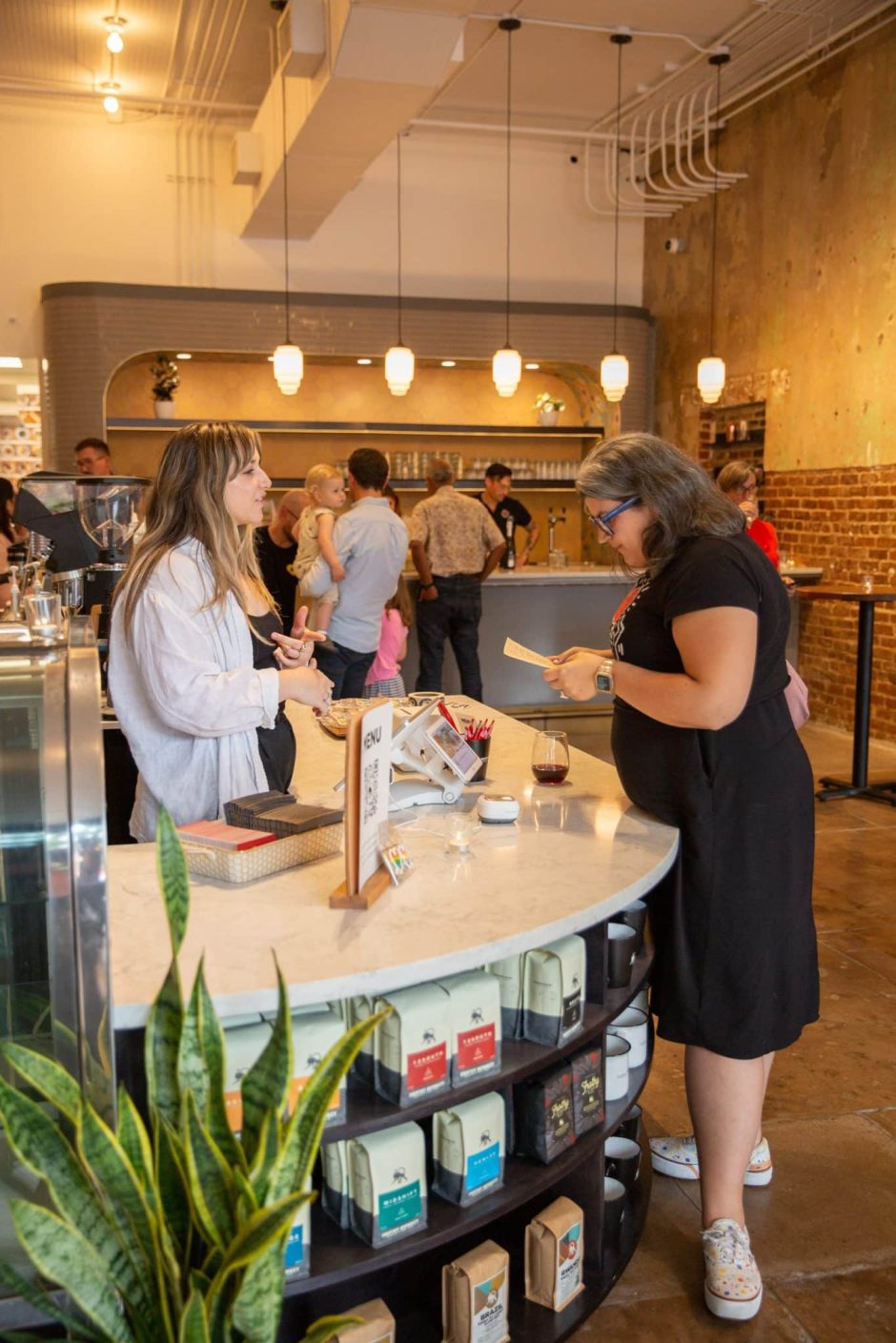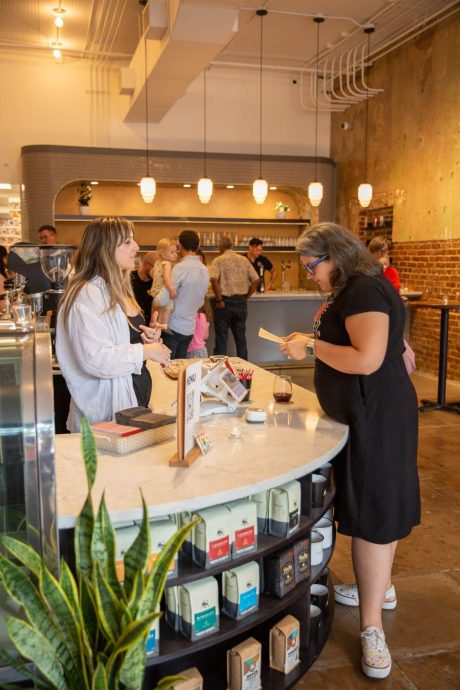 September brought the return of Live on the Green and Chattanooga Pride's largest festival weekend to date. We also welcomed guests for the first time at Frothy Monkey's newest cafe in Downtown Knoxville on Gay Street.
It wasn't long before the holiday season kicked in! We reunited with our neighbors in the Nations for the annual Light the Nations festival and in Southside Chattanooga for the return of Gratefull.
With new merchandise, a redesigned website, and a lovely Festivus coffee collaboration, the holidays were packed with fresh and festive vibes.
Meanwhile at BAKERY by frothy monkey…
While Frothy retail locations were buzzing again, BAKERY by frothy monkey continued to grow their wholesale offerings like their new whole grain sourdough and beautiful chocolate croissants.
Our booth at the annual Porter Flea market in early December had us absolutely beaming! We sold out of ALL the sourdough and focaccia!
Custom cakes and sugar cookies took center stage at birthday parties, anniversaries, baby showers and more. Some of our favorites were the Stranger Things birthday themes, Sun Records 70th Anniversary cake, and Taco Bell themed cookies!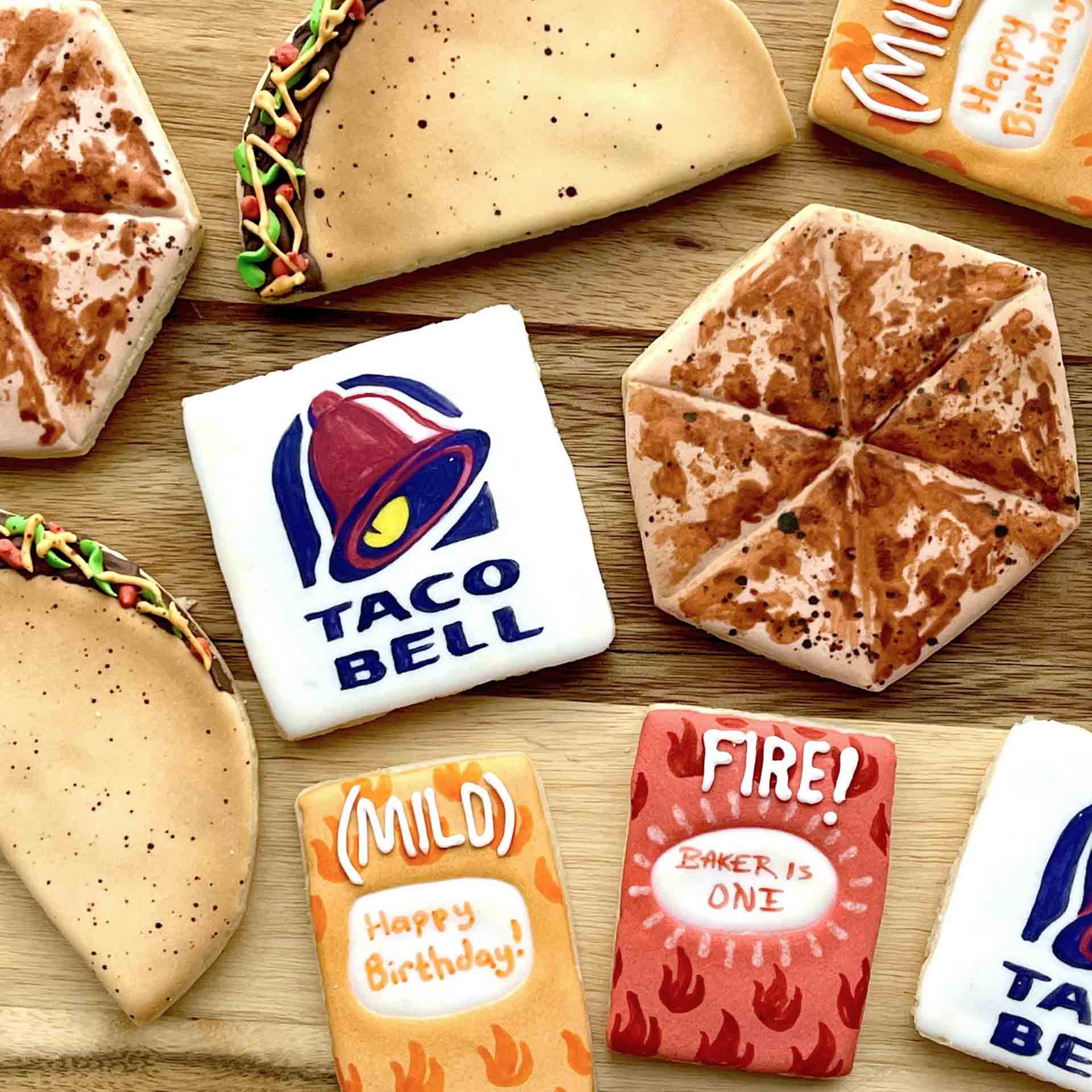 A busy 2022 for Frothy Monkey Roasting Co.
As Frothy Monkey cafes hours expanded and additional cafes were added, Frothy Monkey Roasting Co was happy to ramp up their operations in 2022.
The roasting company grew their Happily Brewing wholesale relationships with local hotels like the Ainsworth, coffee shops, and hospital coffee services like Sacred Grounds at Ascension St.Thomas Hospital.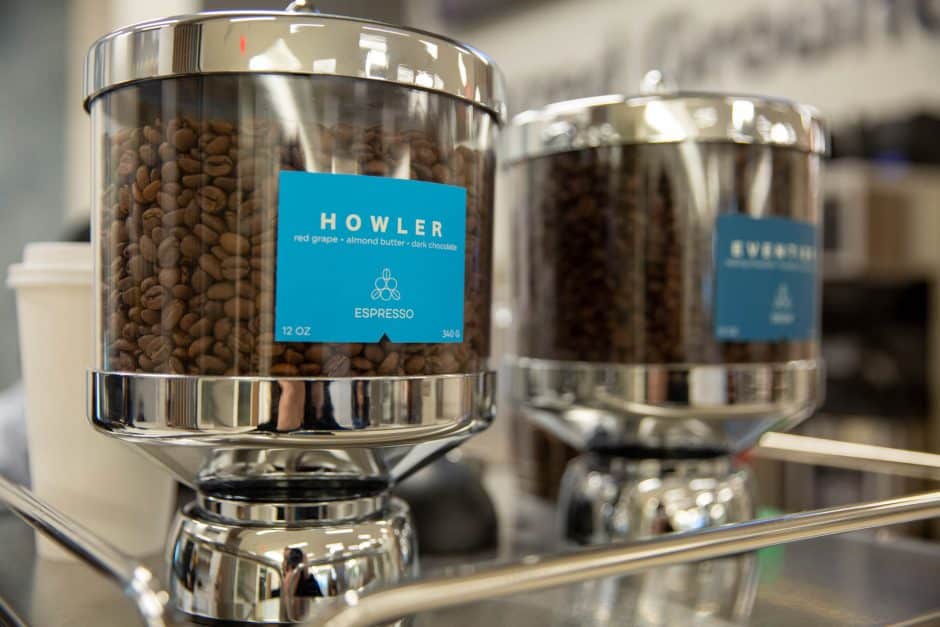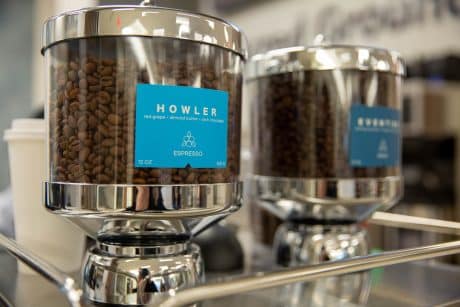 The new Coffee Wagon was a welcome addition, and allowed Frothy Monkey's event offerings to include mobile espresso service! Not to mention, the wagon is SO cute.
In the spring, the roasting company introduced a new spring blend, Ostara. Celebrating new beginnings and fresh perspectives – a perfect kick off for our signature line refresh!

The long awaited redesign of our Signature Coffees arrived in May with a new design, two roast title updates, and two new coffees! Reviews for the new half-caff roast, Midshift, and espresso roast, Howler are incredible!
As summer took off, we released our favorite Slip N' Slide blend, and the Tech and Service team set up the new cafe in Birmingham! Our Cold Brew Coffee was a hit with $4 off 4 packs on Mondays. With the summer heat, it was almost all we had in our glasses!
Fall brought new coffee service in Downtown Knoxville, and the release of the sixth coffee in our Roaster Series!
As Fall faded and winter settled in for the holidays, we celebrated with our annual Festivus blend. We are still fangirling over this year's design by Christina Vergona @dearchristinagrace with incredible labels printed at Grand Palace Slikscreen here in Nashville!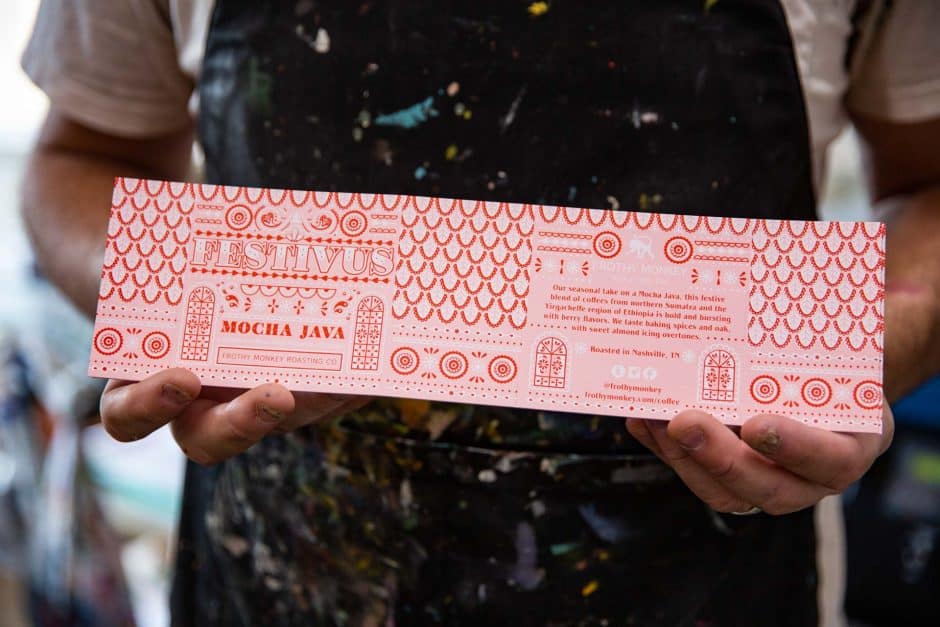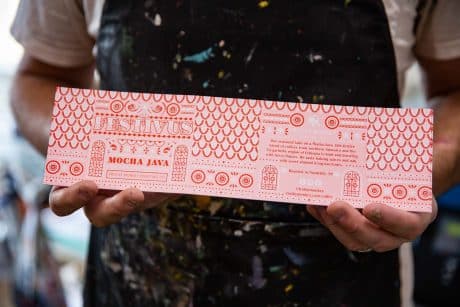 And that's a wrap!
As the year quickly comes to a close, we hope you had the chance to shop our Holiday guide and share your favorite Frothy Monkey goodies.
We can't thank you enough for being a part of our community of creatives, coffee fiends, wine and food lovers and loyal neighbors. We look forward to serving you each and every day with the best all-day cafe experience in Nashville.
Cheers to 2022 and here's to another year of #frothylove!
xoxo Frothy